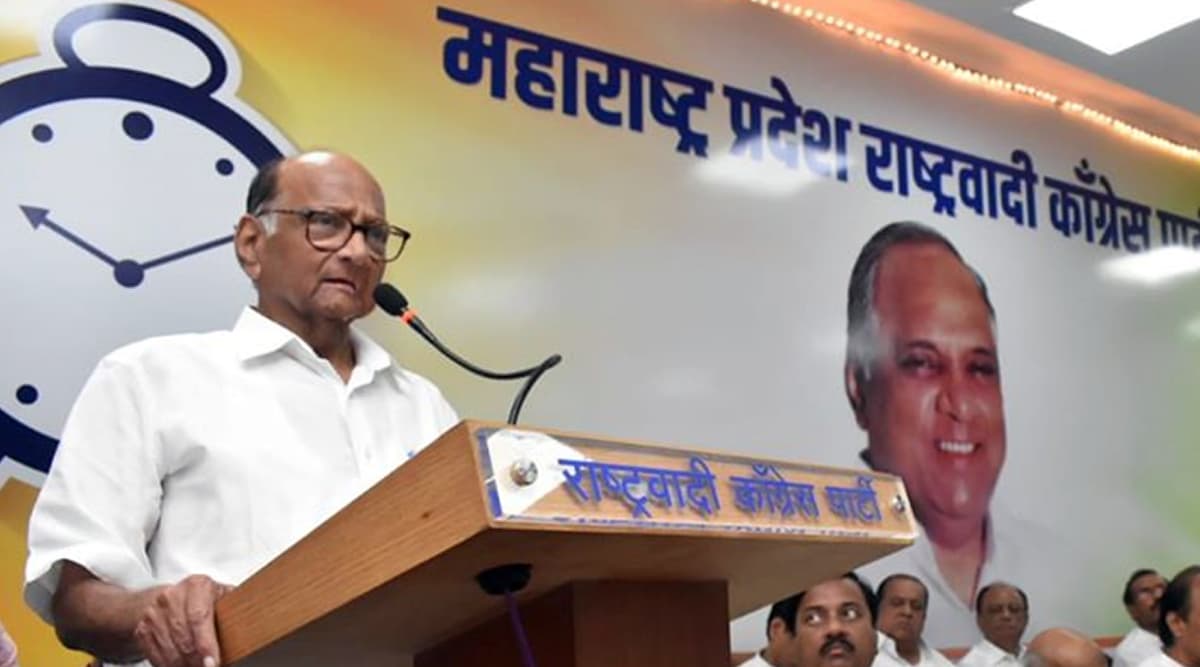 Mumbai, November 11: After the Shiv Sena failed to submit letter of support, Governor of Maharashtra Bhagat Singh Koshiyari now invited the third-largest party Nationalist Congress Party (NCP). Earlier, Shiv Sena leaders including Aaditya Thackeray and Eknath Shinde met Koshyari in the evening to stake claim. The Shiv Sena demanded 48 hours to prove its stake, but it was rejected by the governor. Shiv Sena Dumps BJP to Stake Claim to Form Government in Maharashtra; Congress Remains Non Committal on Support.
A press release issued by Raj Bhavan said, "A delegation of Shiv Sena met governor expressed willingness to form govt. However, they couldn't submit requisite letter of support. They submitted letter requesting three-day extension for submitting letters of support. The governor expressed his inability to give any further extension."
Raj Bhavan's Press Release:
Raj Bhavan Press Release pic.twitter.com/UDyCO0aCxF

— Governor of Maharashtra (@maha_governor) November 11, 2019
Earlier, reports surfaced that the NCP and the Congress had extended support to the Shiv Sena. However, both the opposition party's made no official confirmation regarding this. The in a statement said that the decision to support the Udhhav Thackeray-led party would be taken only after having discussion with the NCP.
On Monday, the Shiv Sena chief held a meeting with Sharad Pawar. Uddhav also had a telephonic conversation with interim Congress President Sonia Gandhi. In the morning, Shiv Sena's sole representative in the Union Cabinet, Arvind Sawant resigned from his post of Minister of State for Industries. Maharashtra Government Formation: Congress to Support Shiv Sena After Uddhav Thackeray Dials Sonia Gandhi.
The political stalemate in the state erupted after the Bharatiya Janata Party (BJP) rejected Shiv Sena's demand of equal power-sharing including the CM post for 2.5 years. Though both the parties contested the assembly elections together, but the Uddhav Thackeray-led party decided to opt out of the alliance. In the elections, the BJP bagged 105 seats, while the Shiv Sena won 56 seats. The opposition parties – the Congress and the NCP- clinched 44 and 54 respectively.