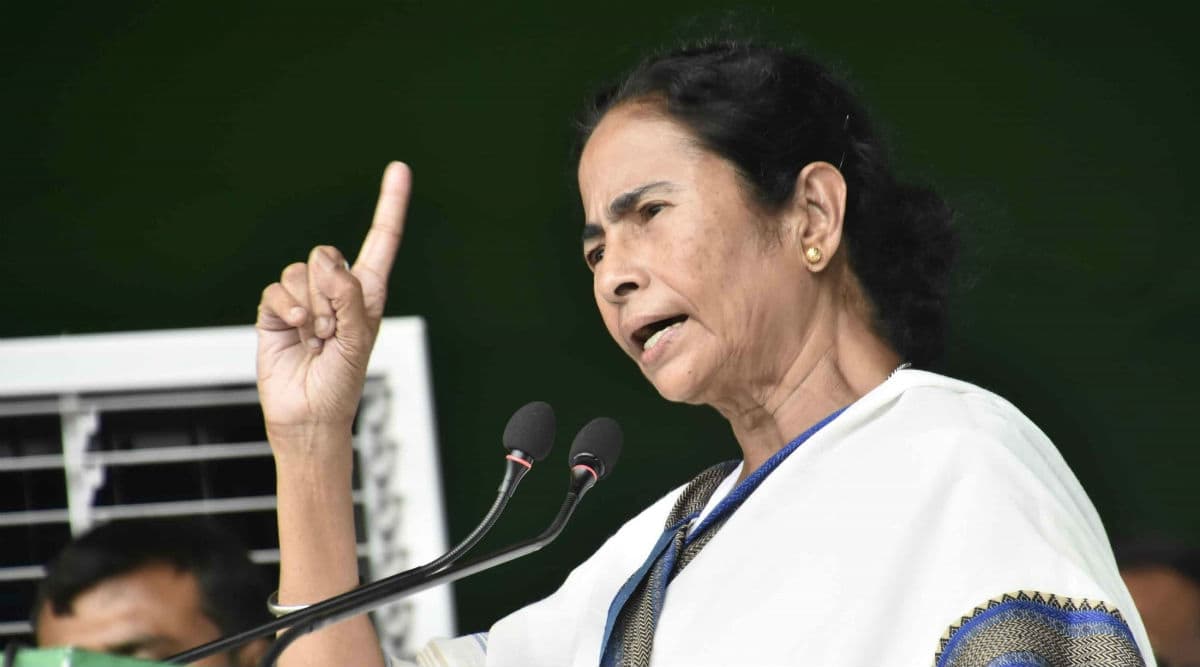 Kolkata, January 9: West Bengal Chief Minister Mamata Banerjee said that she will not participate in the Opposition meeting called on January 13 to protest the Citizenship Amendment Act (CAA) and JNU violence that took place on January 5, 2020. The West Bengal CM said that she is skipping the Opposition meeting because of the actions of Congress and Left party in the state. Alleging that Congress and Left parties were playing dirty politics, Banerjee said that TMC will "fight against the CAA and NRC alone." Mamata Banerjee's #CaaCaaChiChi Slogan Against CAA Goes Viral, Watch Video.
Mamata Banerjee had lashed out at the Left and CPM after reports of violence in West Bengal on January 8, 2020, during the Bharat bandh. "In the name of the movement, commuters are being beaten up and stones are being pelted. This is 'Dadagiri', not a movement," Mamata Banerjee had reportedly said of the violence that took place on Wednesday. Bharat Bandh 2020: Trade Unions' Strike Hits Road, Rail Traffic in Parts of West Bengal.
ANI Tweet Below
Chief Minister Mamata Banerjee to boycott the January 13 opposition meeting in Delhi, alleging that Congress and Left are 'playing dirty politics in West Bengal' and that she will fight against #CAA and #NRC alone. (file pic) pic.twitter.com/u3L3cKqI1j

— ANI (@ANI) January 9, 2020
Top leaders of opposition parties, including the Congress, are likely to meet January 13 to discuss the situation arising out of violence on various university campuses and protests in the country over the Citizenship Amendment Act (CAA). According to sources, the Congress is convening a meeting of senior opposition leaders next Monday in Parliament House annexe to chalk out a joint strategy in the wake of violence on campuses.
The sources said Congress president Sonia Gandhi and DMK chief MK Stalin and leaders of Left parties and regional outfits opposed to the BJP are likely to attend the meeting. They added that top opposition leaders have already held discussions amongst themselves and Leader of Opposition in Rajya Sabha, Ghulam Nabi Azad is leading the efforts.
The opposition is seeking to win over the youth and students by supporting their protests over the citizenship law and the proposed National Register of Citizens (NRC). The sources said the Congress and other parties are seeking to take the students movement forward and have lent support to their cause, reported PTI.