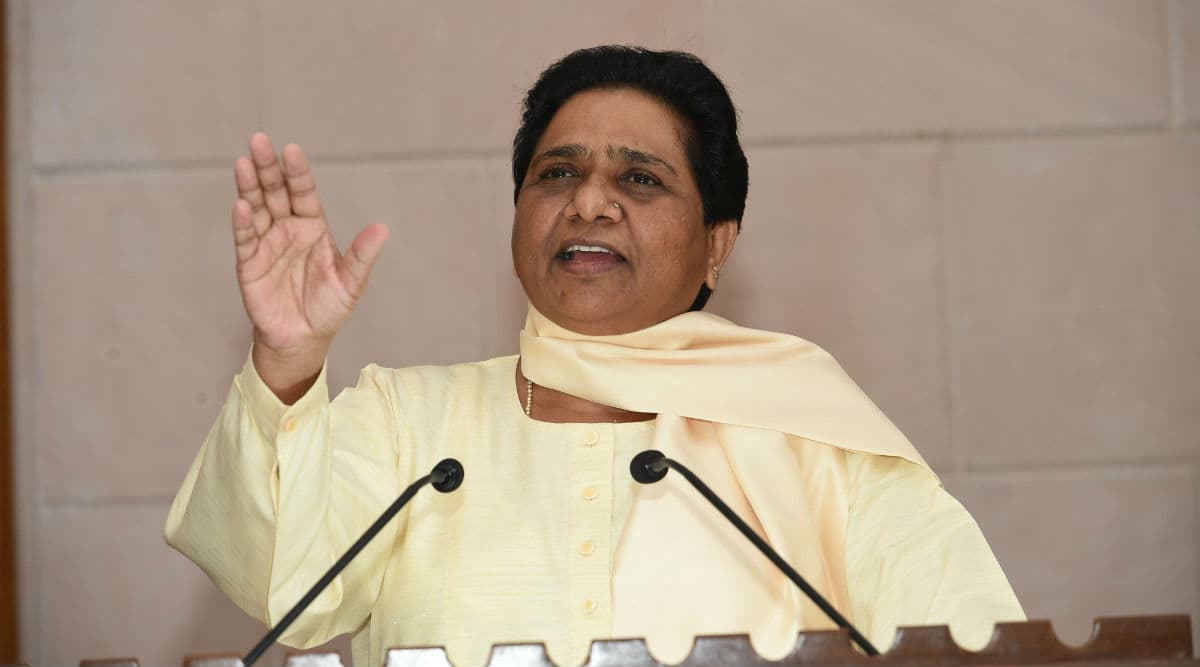 Lucknow, January 15: Bahujan Samaj Party (BSP) supremo Mayawati, who celebrated her 64th birthday on Wednesday, lashed out at the Modi government, the Congress and Uttar Pradesh Chief Minister Yogi Adityanath over law and order situation and corruption. Addressing a press conference, Mayawati said that demonetization, GST and other economic policies had spelt misery for the poor and caused law and order situation across the country. BSP Chief Mayawati Vows to Follow Into BR Ambedkar's Footsteps, Says 'Will Convert to Buddhism When The Time is Right'.
"The BJP-led central government is also following the path of Congress party. It is misusing its powers for political gains. Wrong policies of government have led to disturbance and law and order situation across the country, which is a matter of national concern," Mayawati said. She further said that her BSP had been opposing the CAA which is divisive in nature and alienated one community.
"Some parties, particularly Congress, have mastered the art of spreading lies. The BSP was the first to oppose the law but we did it in a peaceful manner," Mayawati said. She further hit out at the Congress, saying the grand old party had no moral authority to criticize the Bharatiya Janata Party on the issue of corruption because corruption touched an all-time high during the Congress regimes.
Training guns at Yogi Adityanath, Mayawati said law and order situation has deteriorated during his rule. "Along with a new police system, there has to be a willingness to act against criminals. I don't think the law and order situation is going to improve in UP. There are several criminal elements in BJP but no action is taken against them. UP mein kanoon ka raj nahi, jungle raj hai," she said.
Her remarks came in the wake of appointments that were announced soon after the state Cabinet approved the police commissionerate system in two districts of the state. She said that she had directed all BSP workers to extend all possible help to Dalits on the occasion of her birthday which is being celebrated as 'Jan Kalyan Diwas'.