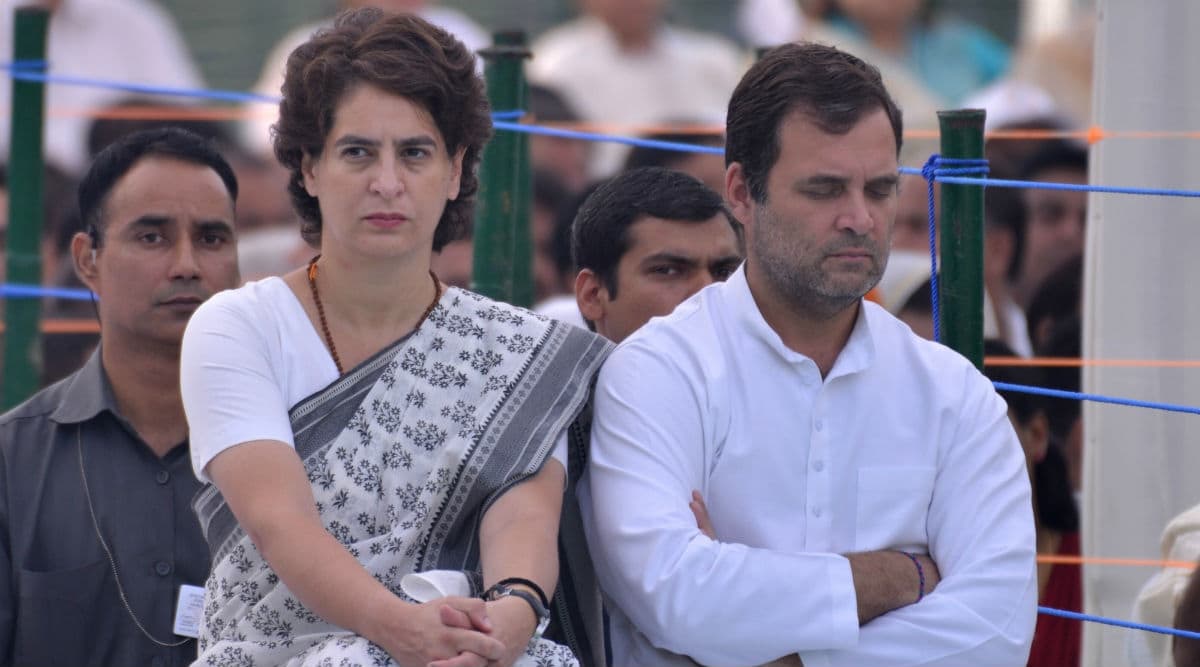 New Delhi, November 9: All three members of the Gandhi family, Sonia Gandhi, Rahul Gandhi and Priyanka Gandhi Vadra, will now have to go through security checks at airports following the withdrawal of their Special Protection Group (SPG) security cover. Congress Interim President Sonia Gandhi, MP Rahul Gandhi and General Secretary Priyanka Gandhi were on the list of VVIPs who are exempt from pre-embarkation security checks (PESC) at airports. Rahul Gandhi Reacts to SPG Cover Withdrawal, Says 'Privileged' to Have Been Protected For Several Years.
Robert Vadra was also exempt from security checks when flying with wife Priyanka Gandhi. However now with the SPG cover gone, all three Gandhi family members and Robert Vadra, even when accompanying wife Priyanka, will be frisked at airports. The Gandhis have now been provided 'Z plus' security provided by the Central Reserve Police Force (CRPF). The SPG security will be withdrawn from their residences in the national capital after the CRPF takes over the responsibility.
The Bureau of Civil Aviation Security (BCAS) has a list of 30 VVIPs who, along with their accompanying spouses, are exempt from security checks at airports. Robert Vadra's name was also on the list until a few years ago. The government removed his name from the list, but he was not frisked while flying with Priyanka Gandhi. The Modi government on Friday withdrew the SPG cover given to Sonia Gandhi, Rahul and Priyanka.
The Gandhi family has been enjoying the SPG cover since the assassination of former Prime Minister Rajiv Gandhi on May 21, 1991. The 'Z plus' security means the Gandhis will be guarded by around 100 CRPF personnel. The SPG was set up in 1985 after the assassination of Prime Minister Indira Gandhi on October 31, 1984.
In August, the Centre had also withdrawn SPG protection given to former Prime Minister Manmohan Singh and his wife Gursharan Kaur and they were accorded 'Z plus' security of CRPF.