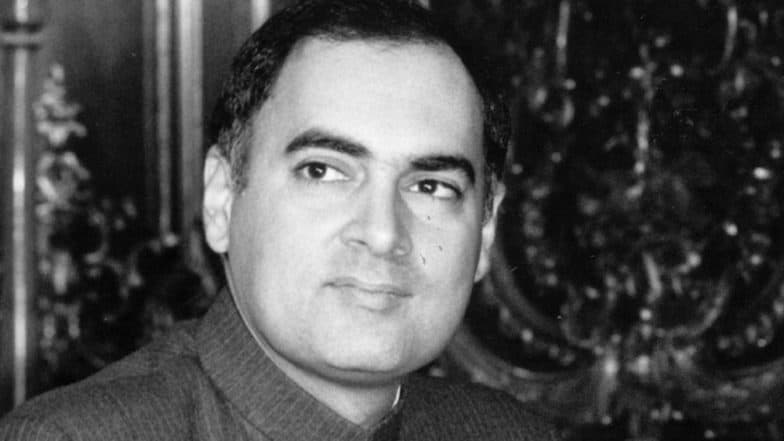 New Delhi, August 20: India's former Prime Minister and Congress leader Rajiv Gandhi would have turned 75-years-old today. Rajiv Ratan Gandhi was born to Indira Gandhi and Feroze Gandhi in Bombay (now Mumbai) on August 20, 1944. He was named by his maternal grandfather, India's first Prime Minister Jawaharlal Nehru.
Rajiv Gandhi was the first child of India's former Prime Minister Indira Priyadarshini Nehru, who became Indira Gandhi after her marriage to Feroze. Rajiv's father Feroze was a journalist and later an MP from the Congress party who did not shy away from taking on his own party in matters he deemed  important. Rajiv Gandhi, whose terms as Prime Minister of India saw some major upheavels in the nation, had an interesting and complex life.
Below are some facts and important incidents from the life of India's former Prime Minister Rajiv Gandhi.
Rajiv Gandhi- Childhood and Youth
Rajiv Gandhi studied at the prestigious Doon School in India. However, he had to be away from him family even at an early age as the Doon School is a live-and-study programme.
Rajiv Gandhi first studied in London for his A-levels and then moved to the Trinity College, Cambridge. He met his future wife Sonia Maino there.  He also enrolled at the Imperial College London to study mechanical engineering but did not complete the course.
However, he was trained as a pilot in Delhi and was also employed by the national carrier, Air India.
Political Career
Though initially reluctant to join politics, Rajiv was pulled into the rough and tough world of Indian politics by Indira Gandhi after the death of Sanjay Gandhi, Rajiv's younger brother.
Rajiv Gandhi was sworn in as the sixth Prime Minister of India and served from 1984 to 1989. He was made Prime Minister of India on the very next day after Indira Gandhi's assasination in 1984. At 40 years, he is still the youngest Prime Minister to have ever taken oath.
Death and Legacy
Rajiv Gandhi died on May 21, 1991, Sriperumbudur, near Madras (now Chennai), in a bomb attack orchestrated by the Tamil Tigers. Gandhi was campaigning for the next round of the Lok Sabha (Parliamentary) elections when a bomb concealed in a garland was set off. Gandhi's body was dismembered and 16 others were killed due to the intensity of the blast.
Gandhi will always be remembered as a visinory leader as his emphasis on technology and computers was second to none. However, his term as the PM also remains controversial due to the Shah Bano case and allegations of corruption. Celebrated on August 20 every year, Rajiv Gandhi's birthday is  commemorated as Sadbhavana Diwas to foster feeling of "harmony, unity and respect" among various communities in India.