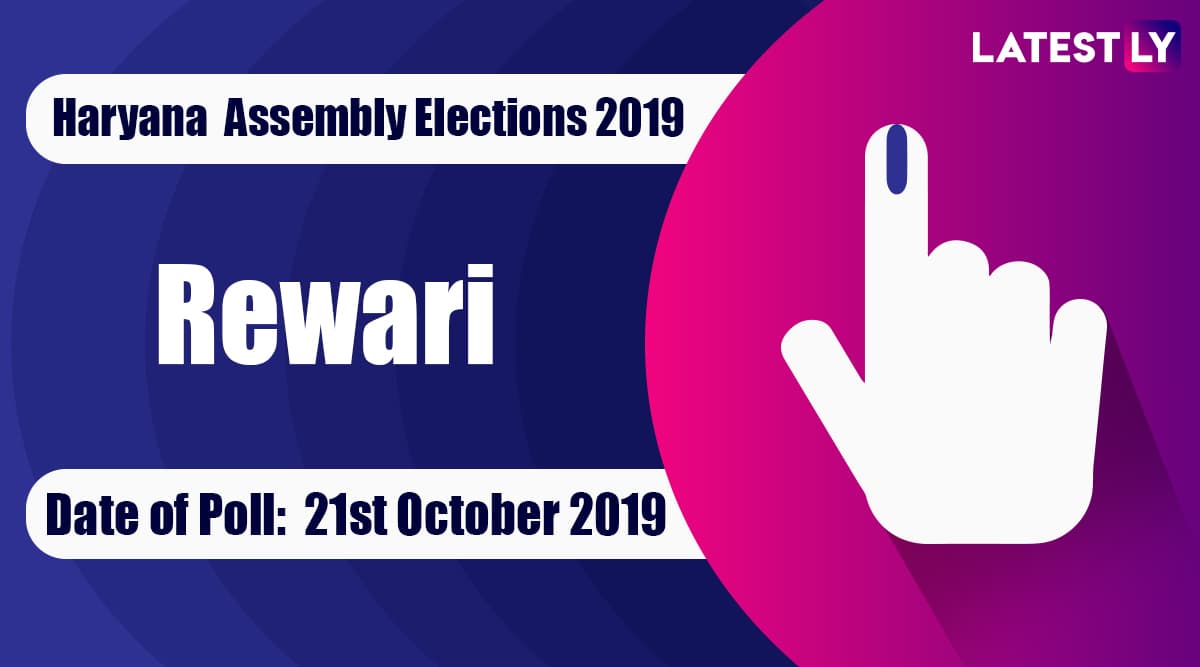 The Rewari Vidhan Sabha constituency falls in the Rewari district of Haryana. Rewari is known for its metalwork, particularly brass. Chiranjeev Rao of the Congress won this seat in Haryana Assembly Elections 2019. Since Rewari is close to Delhi, urbanisation forms an important issue in Rewari every election. It has a total number of 2,33,946 registered voters and 248 polling stations. Voting in Rewari for the Haryana Assembly Elections 2019 took place on October 21 while the counting of votes took place on October 24.
Randhir Singh Kapriwas of the Bharatiya Janata Party (BJP) had won the Haryana Assembly Elections 2014, defeating five-time Congress MLAAjay Singh. In 2019 Vidhan Sabha Chunav, the BJP fielded Sunil Kumar from Rewari against Chiranjeev Rao of the Congress, Kamla Devi of the INLD and Rajesh Sharma of the AAP among others. Haryana Assembly Elections Results 2019 Winners List: Names of Winning Candidates of BJP, Congress, INLD, JJP.
The Election Commission of India used 1.3 lakh Electronic Voting Machines in Haryana elections.
Meanwhile, Vidhan Sabha polls also took place in Maharashtra. Voting for both Haryana and Maharashtra Assembly polls took place on October 21. The results for polls in both states were announced after counting of votes on October 24.
| MLA Candidates | Party | Votes |
| --- | --- | --- |
| SOMANY VIJAY | IND | 910 |
| KAMLA DEVI | INLD | 660 |
| CHIRANJEEV RAO | INC | 43672 |
| RANDHIR SINGH KAPRIWAS | IND | 36689 |
| SUNIL KUMAR | IND | 281 |
| RAJESH SHARMA | AAP | 251 |
| PRITAM JANGID | BSP | 2449 |
| PRASHANT SUNNY YADAV | IND | 22032 |
| SURESH DUA | IND | 185 |
| THEKEDAR KARTAR SINGH SAIN | Peoples Party of India (Democratic) | NA |
| CHANDER SHEKHAR SAINI | Loktanter Suraksha Party | NA |
| COMRADE NARESH TURKIYAWAS | SOCIALIST UNITY CENTRE OF INDIA (COMMUNIST) | NA |
| MANJU BALA | Swaraj India | NA |
| MALKHAN SINGH | Jannayak Janta Party | NA |