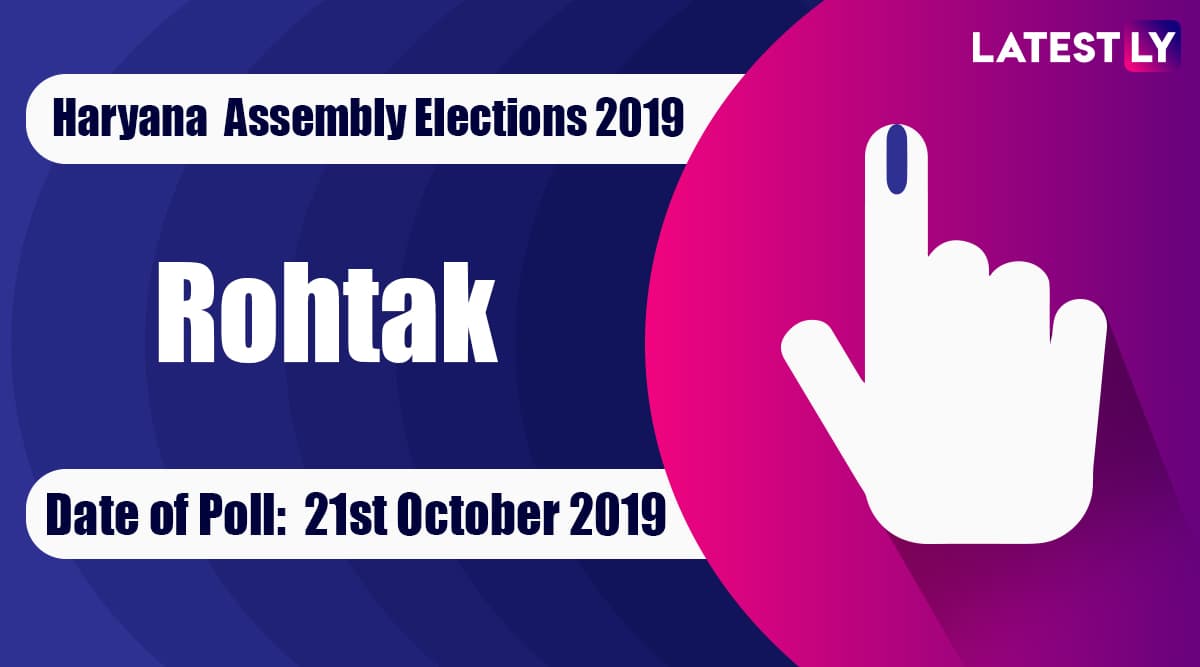 The Rohtak Vidhan Sabha constituency lies in the Rohtak district and is called the Heart of Haryana. Bharat Bhushan Batra of the Congress won the Rohtak seat in Haryana Assembly Elections 2019. The results were declared on October 24. Batra defeated Manish Kumar Grover of the Bharatiya Janata Party (BJP). Rohtak is an important seat considering its emergence as an industrial area in the recent past. Electricity, crime and development remain among the top poll issues in Rohtak. Prime Minister Narendra Modi, in fact, had begun BJP's Haryana Assembly Elections 2019 campaign with a rally in Rohtak. Voting for the Vidhan Sabha polls in Rohtak took place on October 21.
In the 2014 Haryana Assembly Elections, Manish Kumar Grover of the  Bharatiya Janata Party (BJP) won the Rohtak seat with 57718 votes in his favour. This year too, the BJP has fielded Grover while the Congress has fielded BB Batra from the Vidhan Sabha constituency.  Haryana Assembly Elections Results 2019 Winners List: Names of Winning Candidates of BJP, Congress, INLD, JJP.
The last date for filing nominations for the Haryana Vidhan Sabha elections is October 4. The last date for withdrawing nominations is October 7. The ECI will use close to 1.3 lakh Electronic Voting Machines (EVMs) in Haryana. The model code of conduct is in place in both Haryana and Maharashtra.
The Assembly polls come just months after the BJP returned to power with a massive victory in the Lok Sabha Elections 2019. Voting for the 90-seat Haryana Assembly and 288-seat Maharashtra Assembly will take place on October 21 while the results will be out on October 24.
| MLA Candidates | Party | Votes |
| --- | --- | --- |
| BHARAT BHUSHAN | IND | 78 |
| BHARAT BHUSHAN BATRA | INC | 50437 |
| PUNEET | INLD | 484 |
| MANISH KUMAR GROVER | BJP | 47702 |
| ARUN LATHAR | IND | 36 |
| AASHISH | IND | 30 |
| RAVINDER KUMAR | IND | 188 |
| POONAM | BSP | 1488 |
| AMARJIT | Voters Party | NA |
| PARDEEP | Bahujan Maha Party | NA |
| RAJESH SAINI | Jannayak Janta Party | NA |
| RAM CHANDER | Loktanter Suraksha Party | NA |
| SANTOSH | Republican Party of India (Athawale) | NA |
| MOHIT | IND | NA |