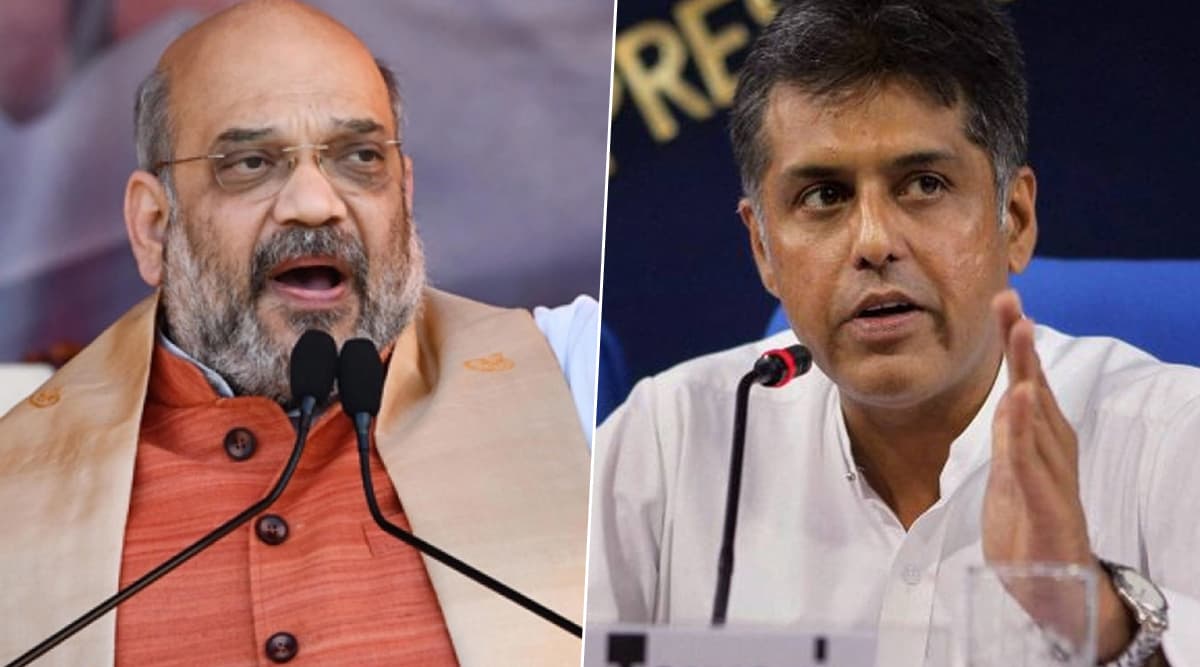 New Delhi, December 9: A heated argument between lawmakers of the Bharatiya Janata Party and the Congress took place in Lok Sabha on Monday after Union Home Minister Amit Shah tabled the contentious Citizenship Amendment Bill in Parliament. Reacting to Amit Shah's statement that the Congress was responsible for the partition on the basis of religion, MP Manish Tewari said that it was Vinayak Damodar Savarkar who first spoke about the two-nation theory. Citizenship Amendment Bill Debate: Manipur to be Exempted Via Inner Line Permit, Says Amit Shah; Here's How ILP Will Offset CAB Impact.
"Today Home Minister said that Congress is responsible for partition on the basis of religion. I want to make it clear that the foundation for two-nation theory was laid in 1935 in Ahmedabad by Savarkar in a Hindu Mahasabha session and not Congress," Manish Tewari said. Earlier today, Shah, while defending the Citizenship Amendment Bill, said that the Congress has no right to speak on dividing people because it contributed to the country's partition. Citizenship Amendment Bill Debate: Asaduddin Owaisi Stokes Row, Says 'Amit Shah's Name Will be Featured With Adolf Hitler, David Ben Gurion If...'
"Why do we need this Bill today? After independence, if Congress had not done partition on the basis of religion, then today we would have not needed this Bill. Congress did partition on the basis of religion," Shah thundered. He rejected allegations of opposition members, saying: "I assure that the Bill does not violate any article of the Constitution and that no citizen will be deprived of one's rights."
The Citizenship Amendment Bill seeks to provide Indian nationality to non-Muslims fleeing persecution in Pakistan, Afghanistan and Bangladesh. Opposition parties are of the view that the proposed legislation violates Article 14 of the Constitution which prohibits discrimination on the basis of religion. Shah, however, said that as the Muslim community was not persecuted in the three Islamic countries, the Bill specifically mentions providing citizenship to six religious persecuted non-Muslim minorities.
Following over an hour's debate on Bill's legislative competence if it can be taken or not, the House allowed it after the division of votes with 293 in its favour and 82 against. The CAB is criticised for leaving out Muslim immigrants.