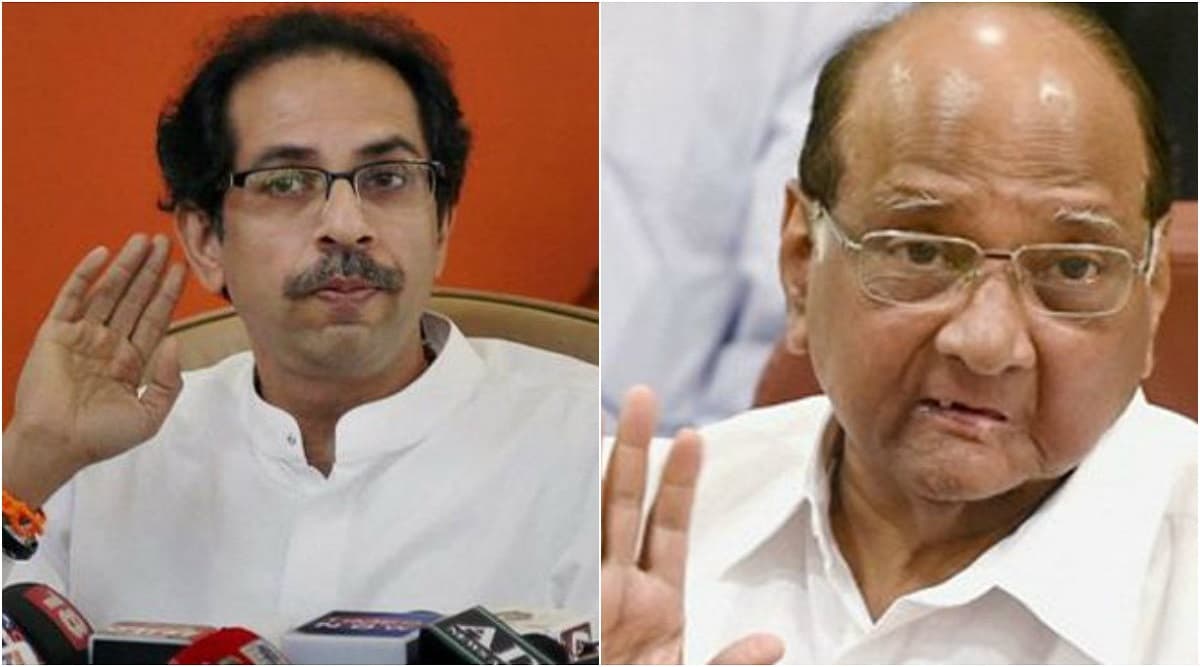 Mumbai, November 11: With less than six hours remaining for the Governor-imposed deadline to end, Shiv Sena supremo Uddhav Thackeray reached out to NCP counterpart Sharad Pawar for a closed-door meeting. The Thackeray-Pawar meeting is likely aimed at removing the final apprehensions in the alliance of ideological rivals - the Congress and the Shiv Sena, with the NCP acting as a bridge. Uddhav Thackeray For Maharashtra CM in Shiv Sena-Proposed Pact With Congress-NCP? Two Deputy Chief Minister Posts Offered.
The Congress Working Committee (CWC), which met in Delhi earlier in the day to discuss the Maharashtra political turmoil, has sent its recommendations to the party legislators and leaders in Maharashtra. The state unit leaders have been called in the national capital for a meeting scheduled to take place at 4 pm. 'BJP's Strategy to Impose President's Rule in Maharashtra': Shiv Sena Sees Ploy as Governor Issues 7:30 PM Deadline to Stake Claim.
The outcome of the meeting will determine whether the Congress and the NCP would support Sena's government formation bid, said NCP spokesperson Nawab Malik. "We are waiting for Congress to take a decision. We fought elections together and whatever will be decided, it will be decided together," he added.
Update by ANI:
Mumbai: NCP Chief Sharad Pawar leaves after meeting Shiv Sena Chief Uddhav Thackeray https://t.co/FJ2RXjpUB5 pic.twitter.com/krPDIKZ1Rj

— ANI (@ANI) November 11, 2019
The meeting between Pawar and Thackeray last for nearly 40 minutes. Neither sides revealed what transpired during the talks, and whether a breakthrough was achieved. Leaders from the NCP camp have indicated that their leadership has given the green-signal for forming the government, but await the decision to be taken by the Congress.
Governor Bhagat Singh Koshyari, who invited the Sena for staking claim to form government on Sunday, has given the party a time-frame till 7:30 pm to present its numbers. If the NCP - with 54 MLAs - and the Congress (44) agree to support Sena (56), the trio will succeed in proving the support of 154 legislators -- nine above the halfway majority mark.