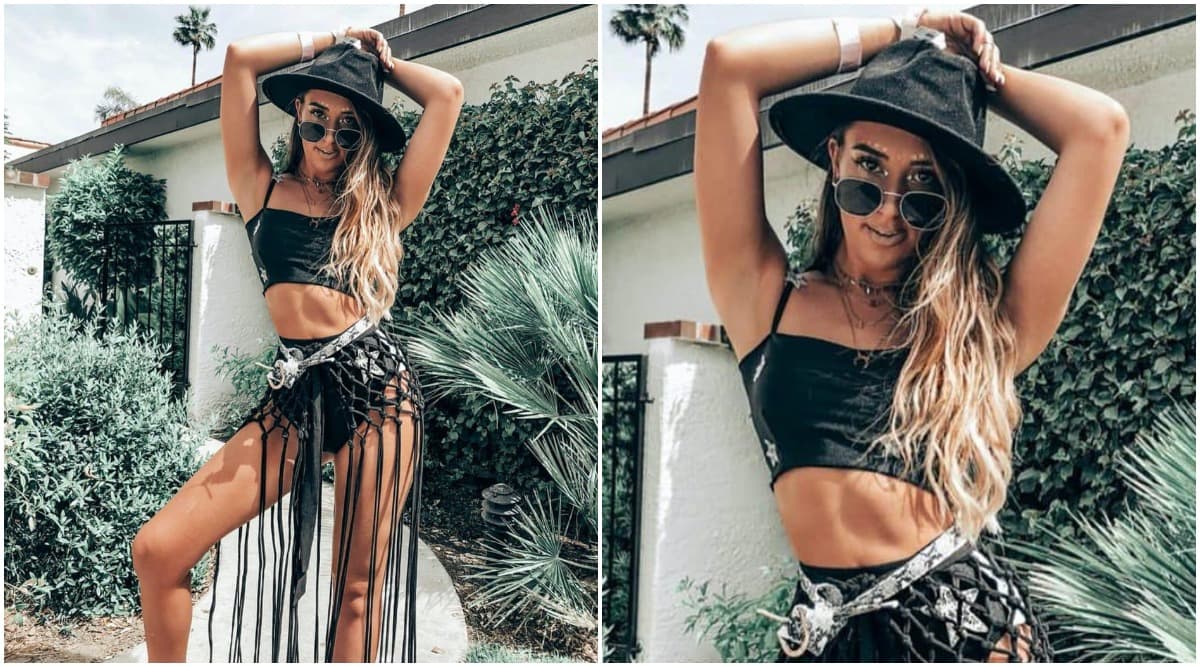 With its image-focused appeal, it only makes sense fashion is one of the most popular categories on the renowned social media platform none other than Instagram. Well, what better way to show off an OOTD than to photograph it from multiple angles and add a filter? A perfect combination of fashion sense and creativity makes a fashion Influencer. Caroline Crowder is the one amongst them. Well, for many Caroline needs no introduction. She is truly reinventing and redefining the fashion world beyond imagination!
Instagram: @Projectsweetcaroline 372.5k Followers
Twitter: twitter.com/projectsweetcar
YouTube: youtube.com/projectsweetcaroline 1.18k subscribers
Blog: www.projectsweetcaroline.com
With the huge and overwhelming response from every corner of the world, Caroline's blog, Projectsweetcaroline has becoming amongst the trending fashion blog in the fashion world.
In very short span of time Caroline bagged a place in one of the influential and prominent fashion bloggers list. Based in Washington DC, Caroline has given shape to her blog 2 years ago and since then she is completely concentrating on her blogging career.
She has an amazing fashion sense that has ability to turn heads with her exclusive and creative style looks. Speaking about her looks, Caroline is pretty much fond of wearing different hair wigs. If you notice her Instagram channel, she even has highlighted title "HAIR" on her page featuring various wig looks. "I Love wearing wigs because you can change them up based on your outfit. It's just like another accessory. I love my natural hair but sometimes its bit fun to spice things up with wigs," says Caroline.
Talking about her fashion collaborations, Caroline has collaborated with different brands such as NFL, LYFT, JC Penney, Revolve, Solo, Revlon, and Andronis Luxury Suites. Caroline even had attended Revolve festival and Rachel Zoe's "Zoeasis," at Coachella 2019. She also has attended #DoteDoesDisney as a Dote girl with the brand Dote. Caroline is also engaged in making videos and photos with "Dancing of the Stars" star Kalani Hilliker in New York City.
Projectsweetcaroline on Instagram comes under the list of top searches. Every fashion geek should follow Caroline Crowder on Instagram to get the hatke and amazing look. Her Instagram page has grown over 370K followers and is verified by FOHR for her authentic following.
Caroline also has a YouTube channel wherein she features videos on latest fashion trends, beauty traits and videos of her favorite beauty products. With the high subscribers list, Caroline made a grand entry on every social media platform and is making boom all over.
Apart from this, she has also created her blog "Projectsweetcaroline" which was previously named as "Flight2Firenze", during her experiences aboard in Florence Italy. Caroline was very much in love with the English classes during her academics. Being a writer, she has also written for online magazine throughout her college days.
Who could believe being a top fashion influencer; Caroline has also worked a 9-5 corporate job? Yes she did everything she could do and also gave time to fulfill her dreams and followed her passion of becoming a Fashion Influencer. In this hustle-bustle of life, Caroline always finds a way to spend quality time with her family, friends and boyfriend as well. Isn't a cute gesture?
Well, hats off to a 24 year old young and absolutely talented fashion blogger. Caroline is truly amazing and is gifted with exclusive fashion sense which surely captivates the hearts of many!