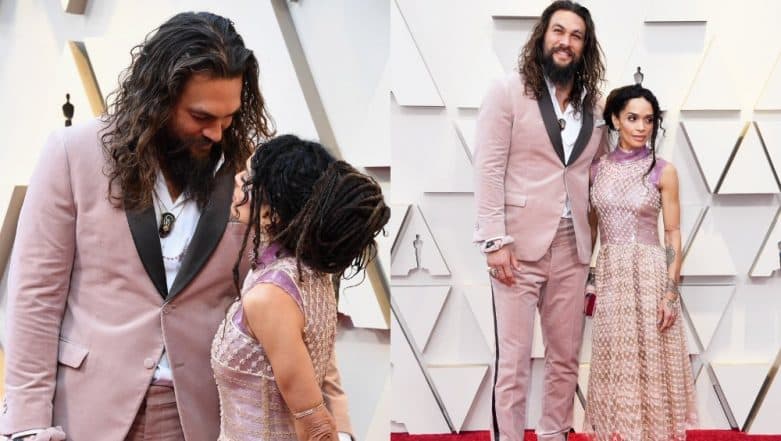 This Oscars red carpet was everything fabulous thanks to some handpicked men. The boys did not shy away from getting in touch with their feminine side and embracing it in front of an audience. Billy Porter being the biggest example from the red carpet as he donned a suave tuxedo gown by Christian Siriano. However, he wasn't the only one spreading a positive image of masculinity and femininity. With that, let's talk about Jason Momoa and his blush and grey velvet suit.
Honouring the late fashion designer Karl Lagerfeld, the Aquaman actor walked the red carpet of the 91st Academy Awards with his wife Lisa Bonet, by wearing one of the looks from the designer's collection. While speaking to ABC, the 39-year-old actor and his wife revealed that the suit was custom-made by the late designer for him. "We have the honour of wearing Karl Lagerfeld, he designed Jason's tux personally for him," Bonet explained during the channel's red carpet pre-show. "And this is from his last couture collection from Fendi." Check out his look below.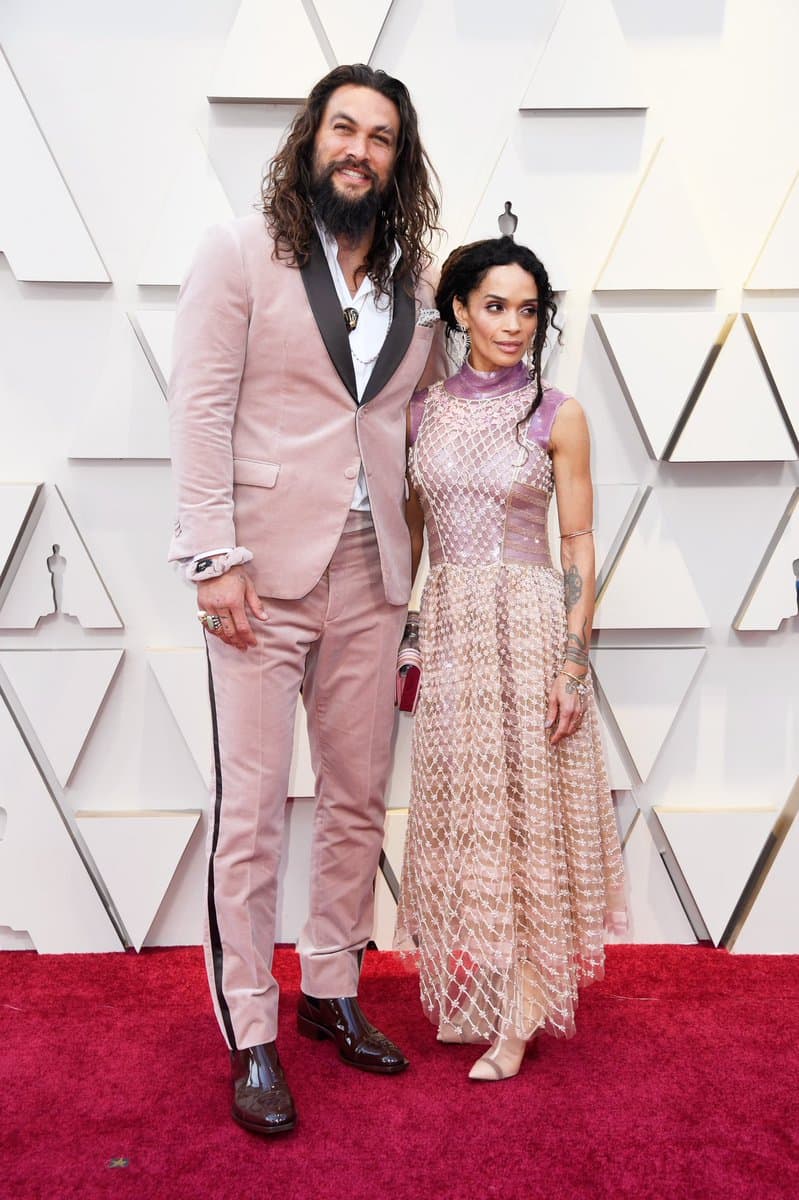 The blush and grey hue of the suit with a scrunchie wrapped around his wrist was unmissable. Twitterati not only raved the Hawaiian celebrity's good looks at the Oscars but also couldn't stop talking about the pink scrunchie wrapped around his wrist.
Even Thor: Ragnarok's Tessa Thompson honoured the late designer by donning one of the gowns from Chanel's Spring/Summer 2019 haute couture. Her black gown had embellished golden lining which took about 225 hours of work, as stated by The Hollywood Reporter. The diva completed her look by accessorising with Chanel Fine Jewellery, L'Esprit du Lion earrings and an 18-karat yellow gold ring with sapphire and diamond cuts.