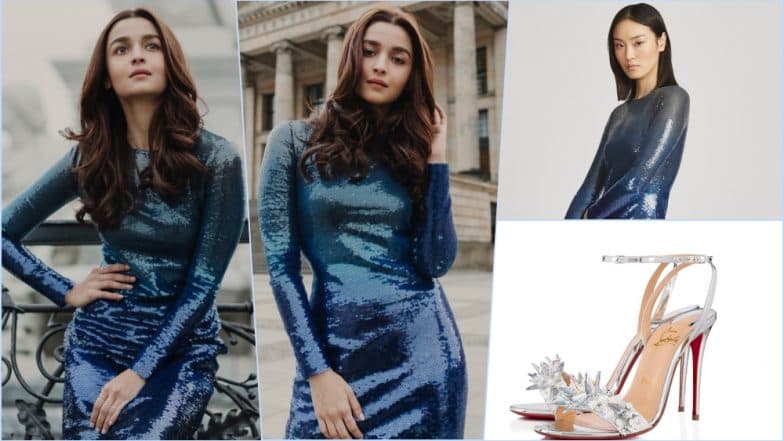 Gully Boy movie promotions have gone international, and so does its female lead, Alia Bhatt's sartorial choices. The 25-year-old is in Berlin with her co-star Ranveer Singh and film's director, Zoya Akhtar to promote the movie, which is releasing worldwide on Valentine's Day, i.e. 14th February. To attend the Berlin Film Festival, Alia Bhatt kept it simple yet very classy with an all-time hit, Ralph Lauren and Christian Louboutin. It is another thing that this OOTD will leave a mango man like us with a biiiig hole in our pockets. Priyanka Chopra, Alia Bhatt and Kriti Sanon Score High on Our Fashion Meter This Week - View Pics.
Alia shared few pics from her Berlin diaries in her beautiful blue sequined mid-length dress. But it was a celebrity stylist, Ami Patel, who threw light on the labels worn by the young superstar. Posting photos of Alia Bhatt in this rocking and incredibly elegant midi dress, Ami informs it to be from Ralph Lauren, the celebrated American clothing brand.
Digging further, we came to know this outfit is called "Neveah Sequined Dress" and the shade Alia is wearing is called 'midnight.' The price of this 'Midnight Neveah Sequined Dress' sold on Ralph Lauren Corporation's official website is USD 6300 aka Rs 448405.65!! Yes, it costs almost four and a half lakhs Indian rupees. Feeling poor? Wait, till you know about Alia Bhatt's shoes. Alia Bhatt's Shimmery Green Skirt With Fringe By The Hem Gets Full Points On Our Style Meter!
Alia Bhatt in Ralph Lauren Dress
View this post on Instagram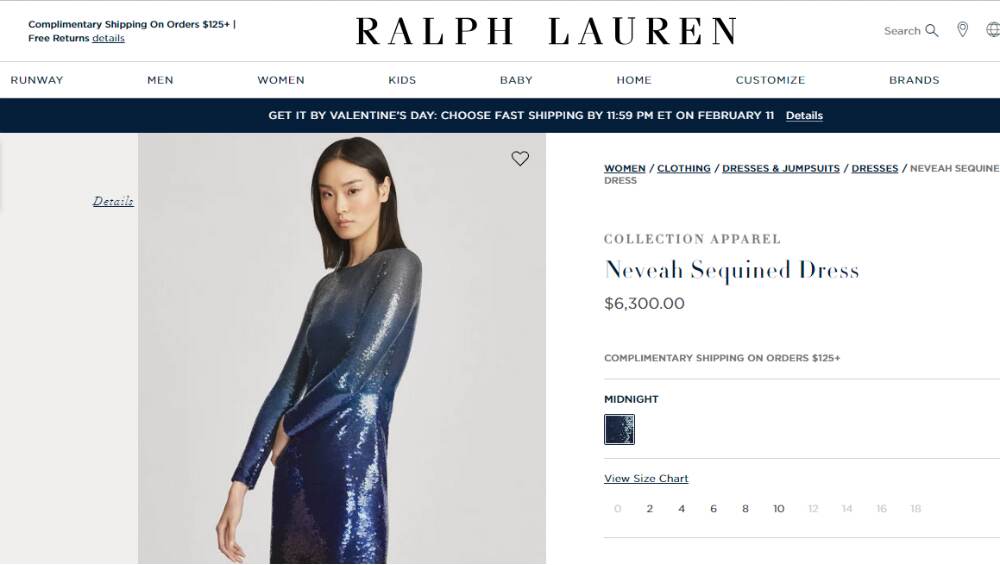 Slaying It In Style
View this post on Instagram
Along with her Ralph Lauren outfit, the Raazi girl has teamed up very fancy shoes from the iconic brand, Christian Louboutin. She is wearing "Okydok Crystal Embellished Sandal," which we came to know from their official website. As the name suggests, it has a crystal finish on top with Louboutin's signature red sole. At the time of writing, these Louboutin Okydok were sold out, but when we had checked earlier, we found it to priced at $2095. In Indian currency, it is equivalent to 149112.67!! Yes, that is your one and half lakh rupees worth sandals.
Alia Bhatt in Louboutin Okydok Heels
View this post on Instagram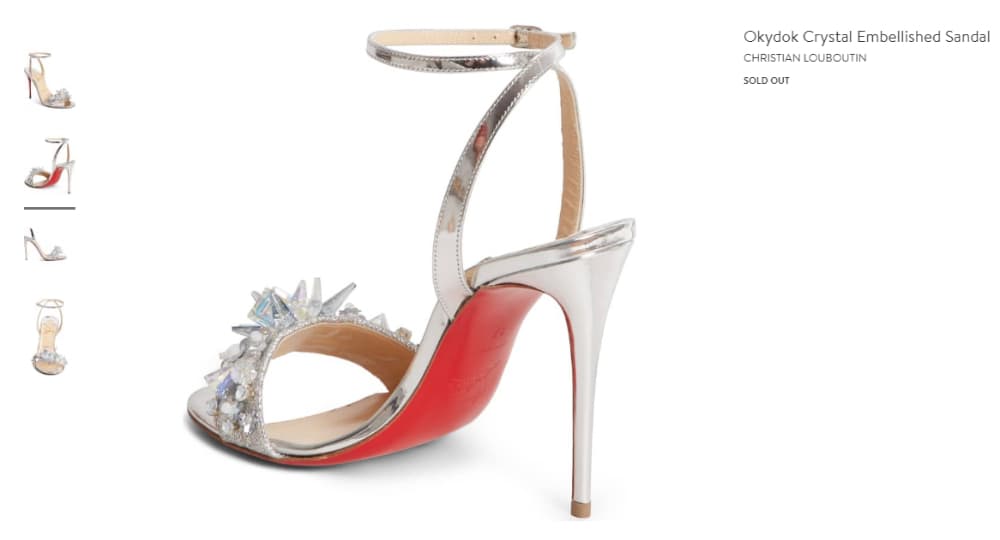 Alia's OOTD for the Berlin Film Festival is six lakh rupees, and we have not included the overcoat that she is seen wearing in one of the pictures. The Bhatt girl has been on a roll especially with the way she has been flaunting her love for high-end fashion. We have seen her in labels such as Flor et.al, Fyodor Golan, Missoni and more. With a few more days to go for the film to release, we can look forward to more such a fashionable and expensive outing from Alia.