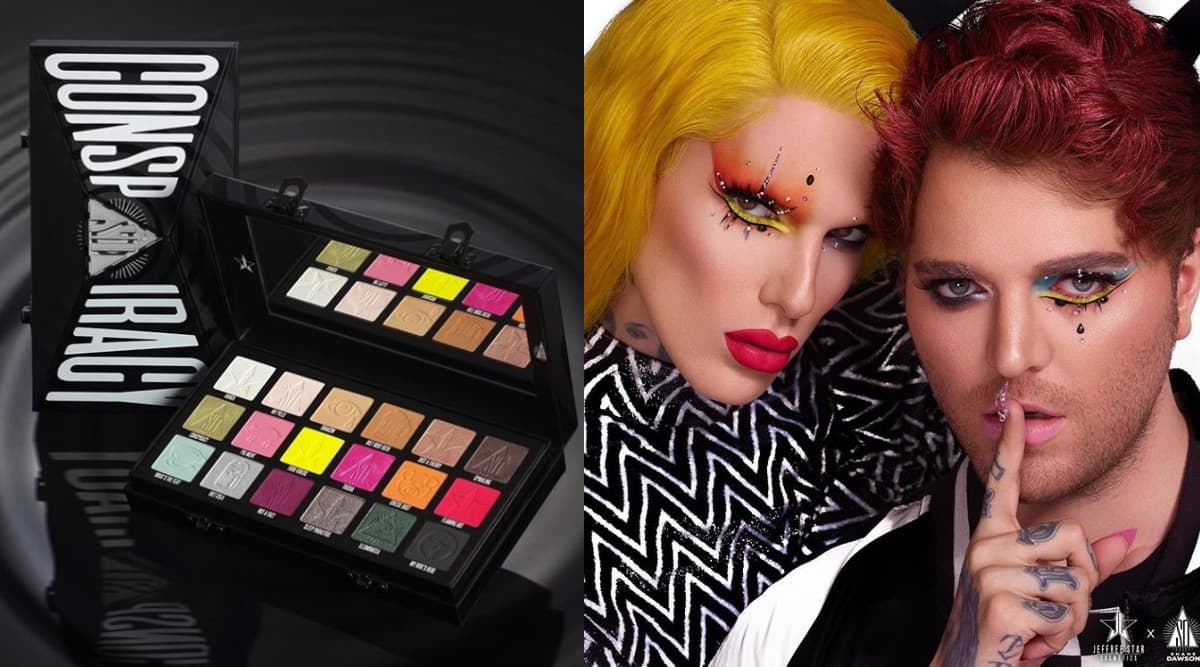 Content creators Shane Dawson and Jeffree Star have unveiled the Conspiracy Collection from Jeffree Star Cosmetics. As part of their sixth YouTube series, the YouTube sensations revealed their showstopping makeup product as well as prices of the products. But in less than 30 minutes of time, Shane and Jeffree's one of kind merchandise sold out, earning Jeffree's business a whole new record. One of the new products as unveiled by Shane and Jeffree is a makeup product that consists of colours across the spectrum. Basically, it is the best kit to have for a diverse range of makeup enthusiasts.
The two makeup enthusiasts also held a photoshoot for Conspiracy Collection where they discussed the product's details. The entire collection is all set to go on sale on November 1. They sounded super excited to share this good news as their pre-booked merchandise did some phenomenal sales. You can get a peek at what to expect from Shane and Jeffree's Conspiracy Cosmetics in the pictures and video below. This product is Jeffree's collaboration with Shane Dawson. While they have showcased some of the products from the cosmetics line, the prices for the same are yet to be revealed. Perhaps when the product goes on sale on November 1, will fans find out the prices.
Conspiracy Cosmetics
Jeffree and Shane
Amid the joy of receiving great reviews for the product, Jeffree also shed some light on the sombre subject of how she recently lost two of her pets. Turns out her dog, Daddy, was in the emergency room, while Jeffree assigned herself with Dawson for the shoot.