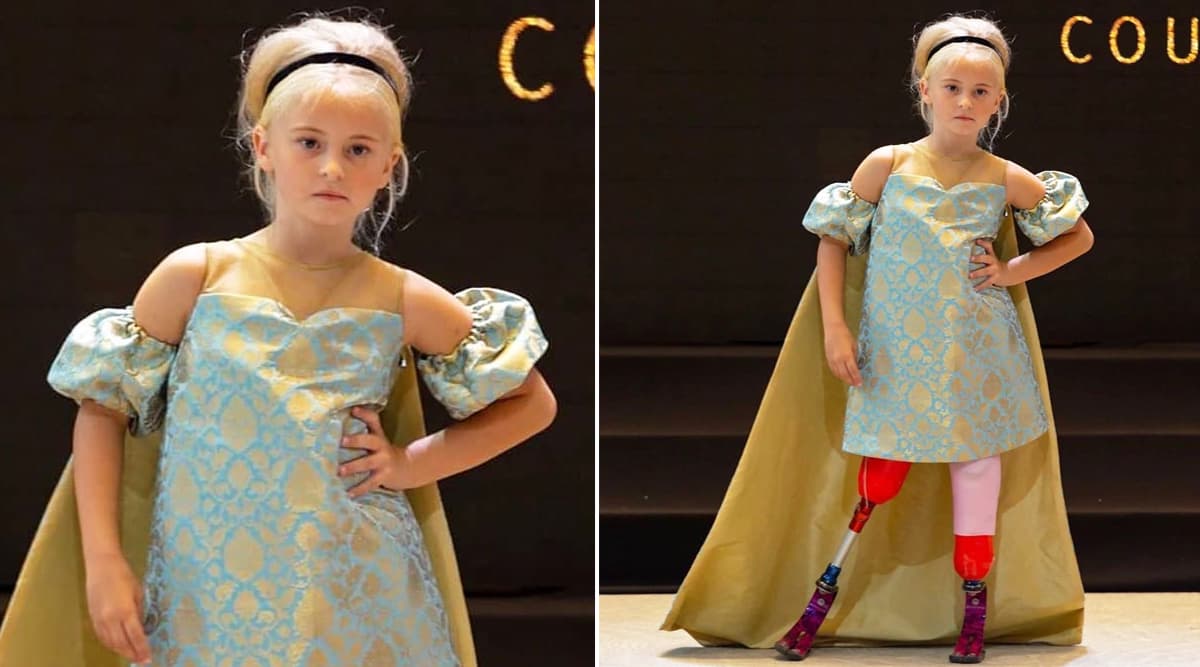 Daisy-May Demetre has made history at the New York Fashion Week and Parish Fashion Week. The model is only nine years of age and is a double amputee. She made a debut and walked for the luxury brand, Lulu Et Gigi, making her the first nine-year-old and the first double amputee model to walk the runway at the PFW. Her father, Alex Demetre is very proud of her and says she "nailed it" at the ramp. But, Daisy is not new to the fashion industry. The little model from Birmingham has walked the ramp in three of the major fashion weeks this year. She was born with a condition called fibular hemimelia, where the fibular bone in the leg is missing. She couldn't walk as a child and had to get both her legs amputated below her knee by the age of 18 months. NYFW 2019: Nine-Year-Old Double-Amputee Walks Runway for Lulu Et Gigi Couture at New York Fashion Week (View Pics & Videos).
She considers herself a normal nine-year-old and doesn't see anything different in herself. She went on to become the first nine-year-old to walk the ramp of NYFW and a double amputee model. In an interview with CNN, her father talked about Daisy and said, "She takes on life with a smile on her face, and she does remarkable things. Whether it's dancing, singing, she is a very special little girl.". Paris Fashion Week 2019: Babydoll-Inspired Dresses to Blazers Over Nothings, Some Striking Trends We Got to See This Year.
Daisy-May Demetre at the Paris Fashion Week for Lulu Et Gigi
Daisy has also worked with prominent brands like River Islands, Matalan and Nike. Her father is not surprised by her success as he says she's courageous and fearless. Daisy has been an inspiration to people all around the world and has over 20 thousand followers on Instagram, and the number is only going up every single day.