Good pals Kareena Kapoor Khan and Karan Johar don't just share tidbits on what's the hot new gossip in Bollywood but also talk about what's latest in fashion. Clearly, it all reflects on them as they strut at the airport. While we might not be aware of where the two were heading yesterday but we can tell for sure, that they were going someplace looking stylish AF! Scroll below and learn what they wore at the airport.
Sometimes plain Jane looks can astonish you with subliminal style inspirations!  Well, at least that's what we've learnt from Kareena Kapoor Khan's latest airport outing. Unlike the usual when she would walk the airport ramp with snazzy looks to ape, this time, Kareena kept it simple with a jumper and ripped denim. She completed her look with a pair of chic shoes and a colourfully-detailed Louise Vuitton bag. Nothing to complain here. We're especially impressed by her shades.
When plain Jane look casts its sublime charm -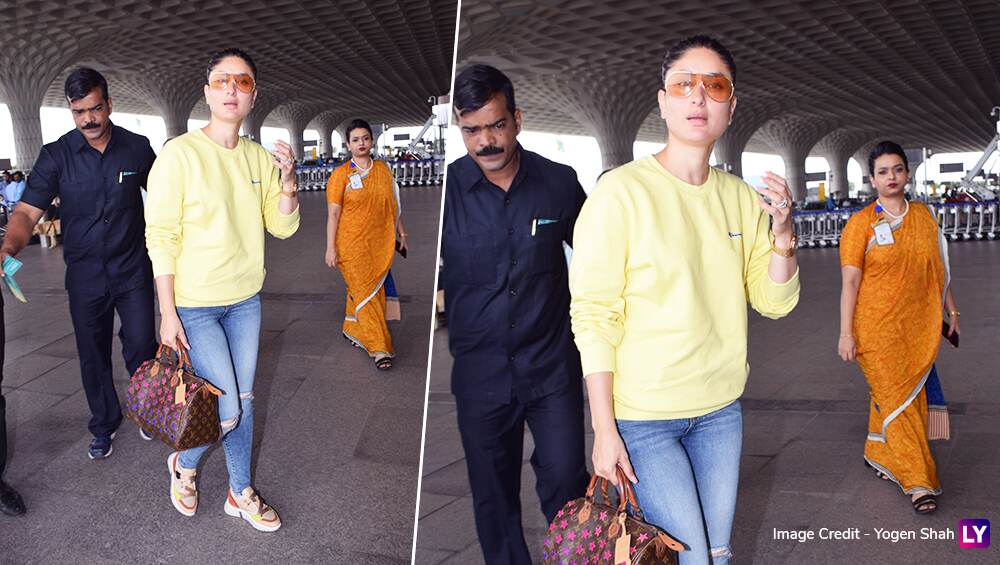 Karan Johar, on the other hand, kept a monochromatic tone to his appearance. But did you notice the cutting-edge frames he chose to complete his look? How could you when his Nike Supreme red and white shoes took all the limelight! Overall, the breakdown of his ensemble includes rad Vava Eyewear sunglasses, Maison Valentino hoodie, Off White "Tote Bag" and Nike Supreme kicks.
Them sunglasses *heart emoji*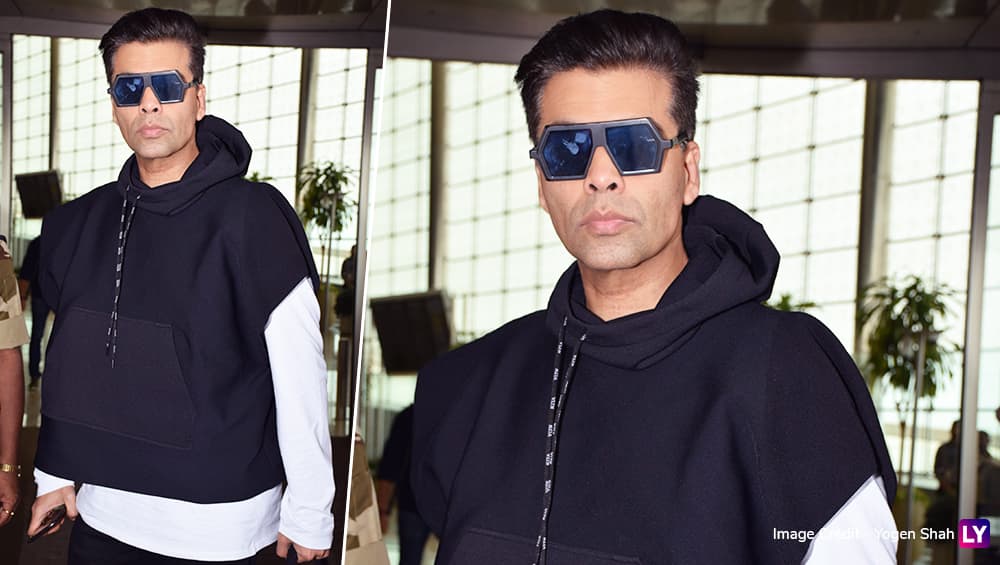 KJo's stylish airport ensemble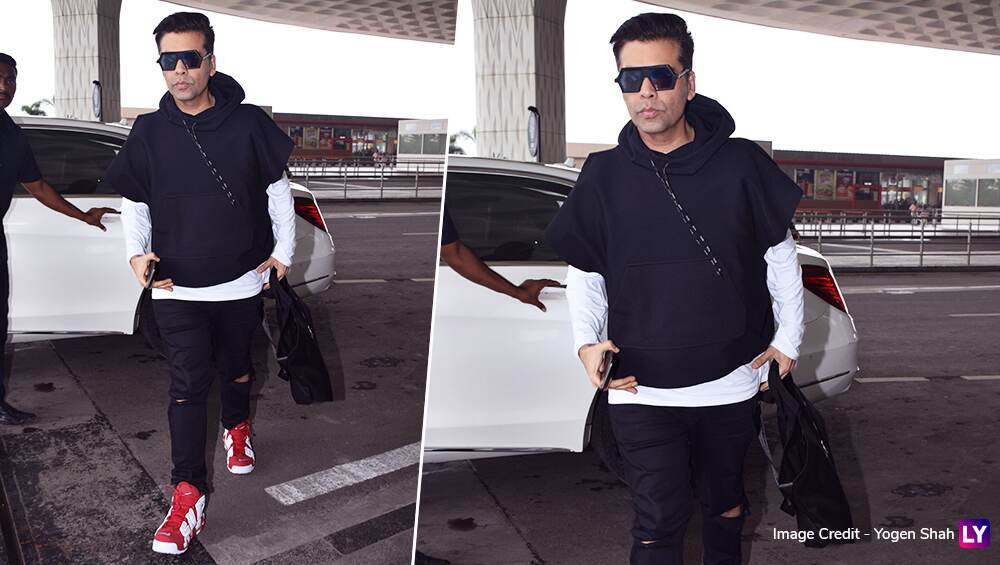 Style-wise they are both acing the game. Professionally too, things are materializing splendidly for the duo as reports of Dharma roping in Kareena Kapoor Khan for an upcoming film with Akshay Kumar, Diljit Dosanjh and Kiara Advani recently surfaced. Reportedly, Kareena will be signing a Dharma Productions' film after 5 years! The last film she worked on with Dharma was Gori Tere Pyaar Mein.