Since her reality show debut with Keeping Up With the Kardashians in 2007, Kim Kardashian has only believed in one thing - making headlines. From her outrageously bold outings to the way she experiments with her hair and makeup, Kim has always been a diva who likes to live life on her own terms. It's not easy to be a Kardashian and Kim probably is the toughest one to be. Her signature look coupled with those daring outfits that only she can carry, Kim has always believed in being a trendsetter and never a follower. The reality star cum entrepreneur and now a socialite celebrates her 38th birthday today and it's time we reminisce some of her eye-popping outfits from the past. Kim Kardashian Struts In Diamonds Two Years After Being Robbed, But Beefs Up Security - See Pics.
From a shirtless blazer to a latex dress, Kim Kardashian has literally made fashion aficionados worship her. Picking bold outfits is not an easy task. There are chances you might end up looking vulgar instead of sexy. But hey, that's not Kim for you. She ensures her outings will only soar the city temperature and nothing else. On the occasion of her special day, we pick some of her boldest outings from the past that we believe no one else can carry or flaunt. Let's have a quick look at some of them below... Breaking! Kim Kardashian Likes Small Butts and She Just Cannot Lie – View Pics.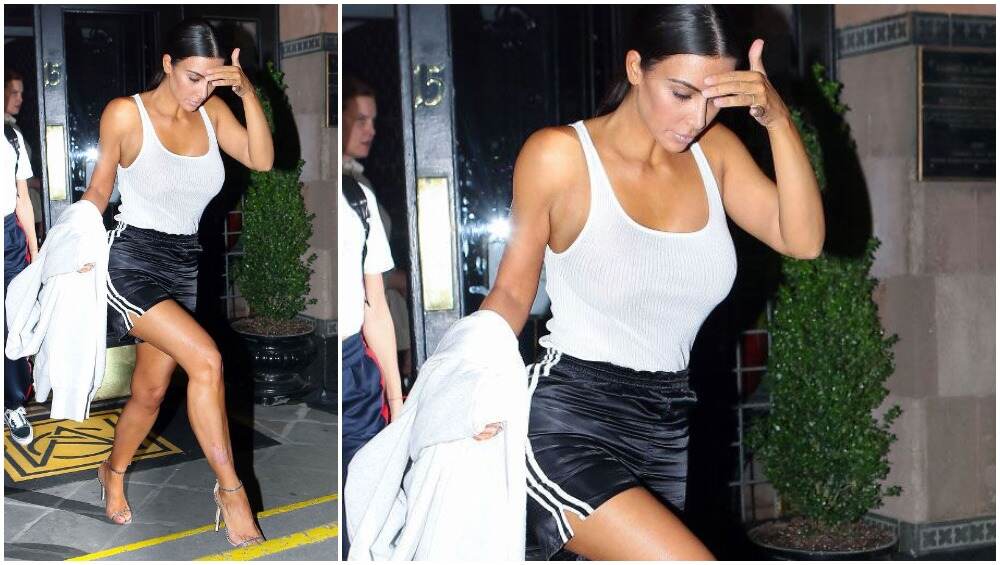 Who pairs classic stilettos with Adidas Bermuda shorts? The answer is Kim Kardashian. The reality star stepped out in the city in her casual best but a real lady never forgets her heels, right?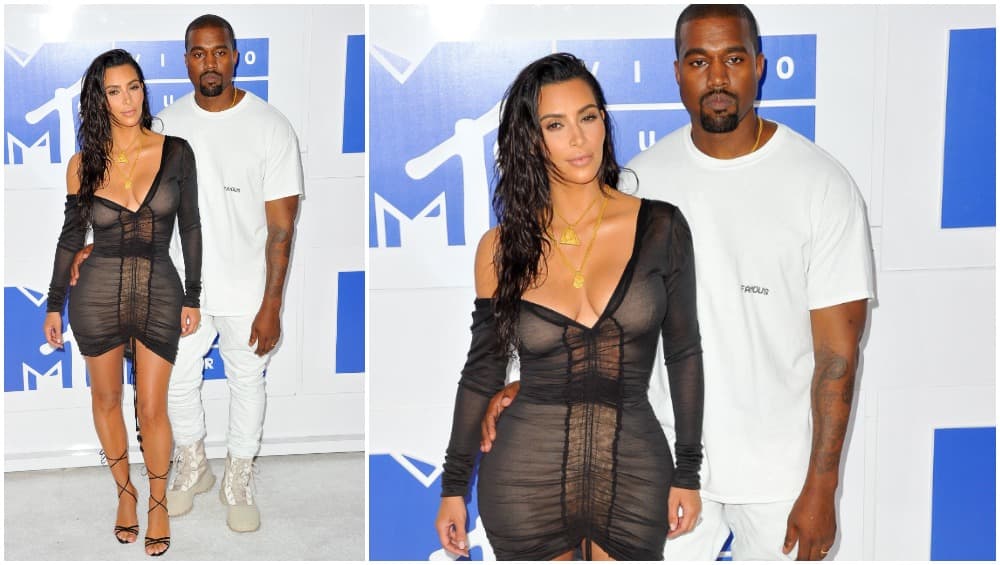 Picking sheer outfits is not an easy task unless you are Kim Kardashian! Kim makes the sheer game look as easy as one, two three....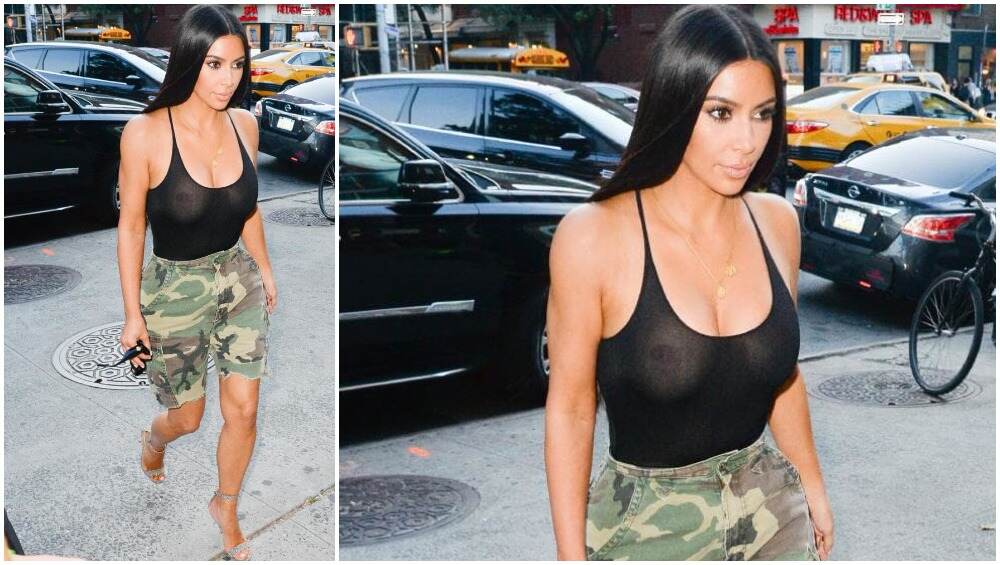 Kim Kardashian flaunts her nipples like a true boss. Pairing her sheer black tank top with camouflage shorts and heels, of course, she proved why going 'sheer' is her territory and no one else could master is as well as her.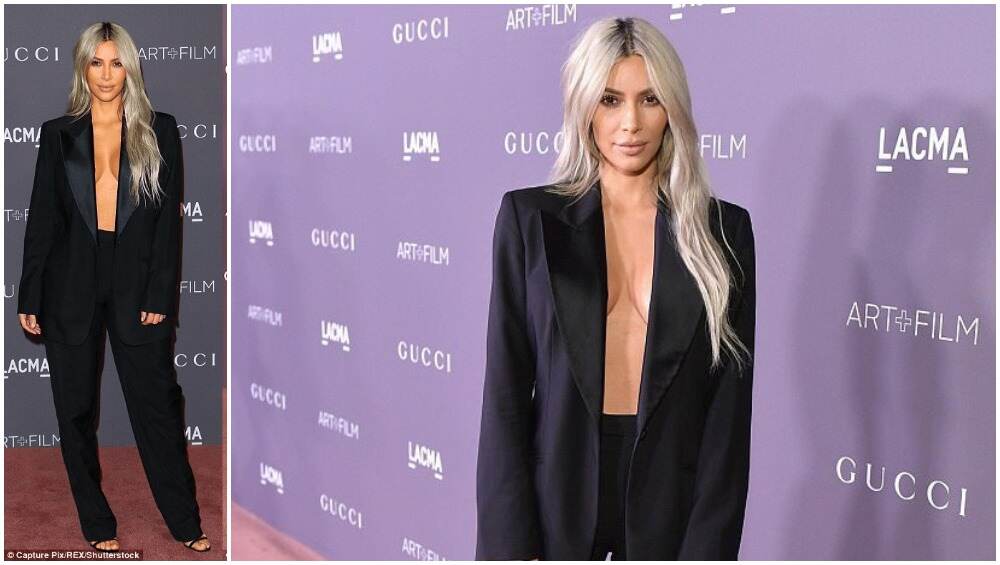 Who needs a shirt to go with the blazer? Kim definitely makes it look so cliche. Her shirtless or even braless outing is one of the hottest trends she invented and boy! you need some guts to go ahead with it.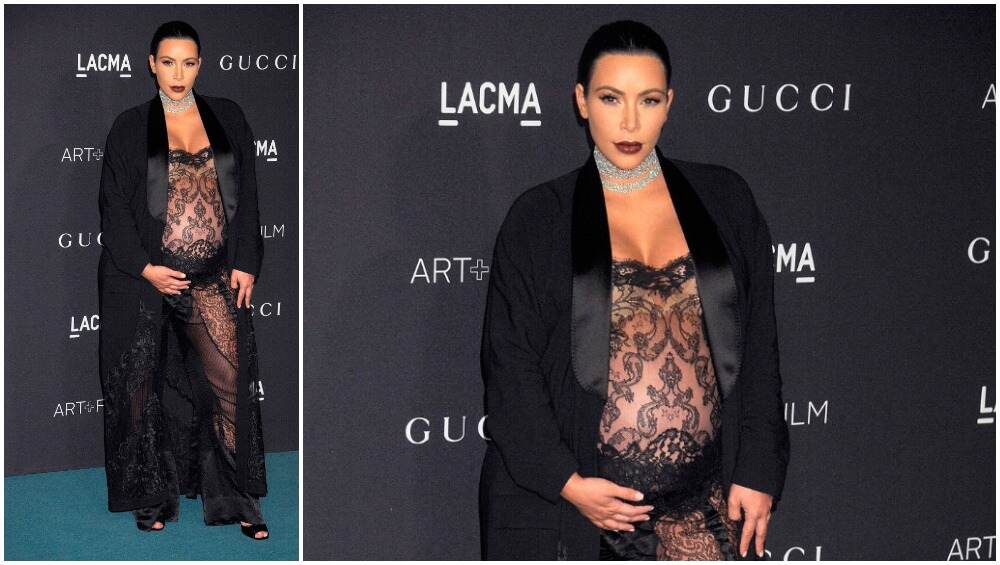 Maternity wardrobe can be bold and Kim even showed you how! No other expecting mothers would ever attempt to step out in something as revealing as this but she did and yes, we worship her for the same.
Ever imagined how difficult is it to walk in a latex dress? Try it and you will know how. Though Kim makes it look like a cake walk but trust us, it isn't.
Kim's style evolution has seen a 360-degree change. She's more fearless and bold than before but the confidence is still in fact. A mother of two, Kim never her pregnancy be a hurdle for her. One of the fashion risk takers in Hollywood, she has been a head turner and quite a rebel. On her 38th birthday, here's wishing this internet sensation a great birthday and a fabulous year ahead.