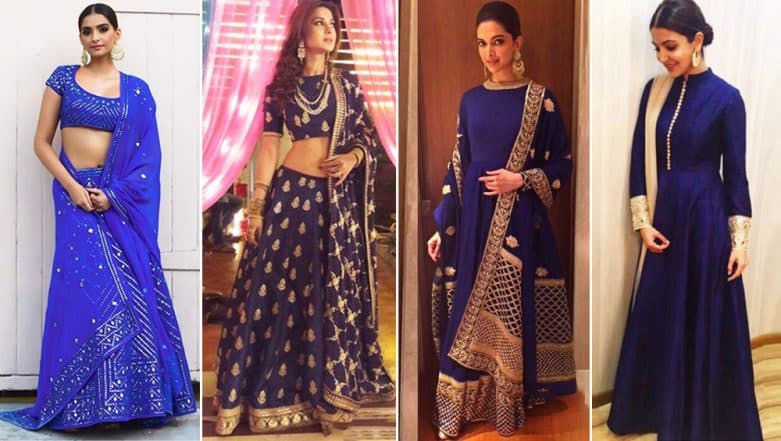 Starting from the 10th of October and ending on the 18th of the same, month Sharad Navratri has finally arrived for the year 2018. Navaratri aka 'The Festival of Nine Nights' is exceptionally colourful and is celebrated with utmost enthusiasm and frolic. One of the most incredible and elaborately celebrated Hindu festivals, this is one such event that is celebrated unanimously by all Indians differently in different areas of the country as Vijayadashami, Durga Puja and Dussehra that are celebrated in the same 9-day time.
However, colours play an essential role in the celebration of Navaratri. And each day of the complete nine days of this festival, people wear different colours, each one of which holds immense importance and significance. We celebrate a specific colour each day, and you might want to know the Navratri Colours 2018 to Wear During Nine Days, Images and List of 9 Colours for Each Date of Sharad Navaratri Festival! The first day of Navaratri celebrates the colour Royal Blue. This grand shade of Blue is known to be both the bright and dark shade of azure blue. While the colour Royal Blue signifies elegance, sophistication, intelligence during Navratri the colour is based on the day the of the Navaratri festival. However, if you are planning to up your fashion game this Navaratri by following the Navratri colour roster, here are a few fashion inspiration for the first-day colour- Royal Blue from celebrities.
Sonam Kapoor in Embellished Blue Lehenga- Who better than Sonam Kapoor to take fashion inspiration from? An all blue lehenga choli will do wonders this Navratri. Take a look at this gorgeous lehenga.
Deepika Padukone in Royal Blue Dress - The Padmavat actor who has the ability to raise the temperature even in a pair of Pyjamas looks like a real queen in this royal blue floor length Anarkali! We are all about taking inspiration from this beauty who is only winning hearts!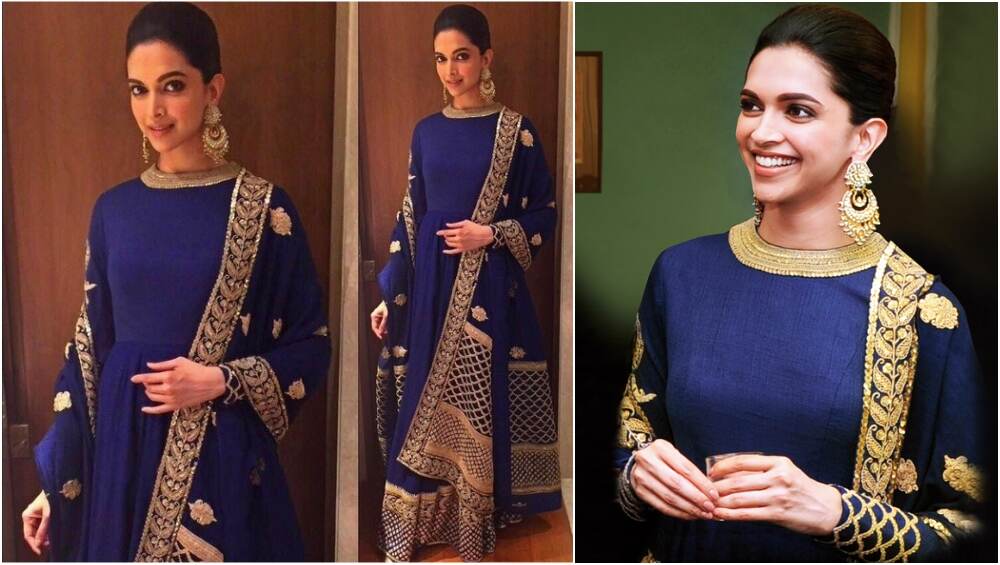 Anushka Sharma in Blue Anarkali - We cannot end the list without talking about the very fashionable, Anushka Sharma. Another floor length Anarkali, this time worn by Anushka with a beige-golden dupatta will make you look like a dream.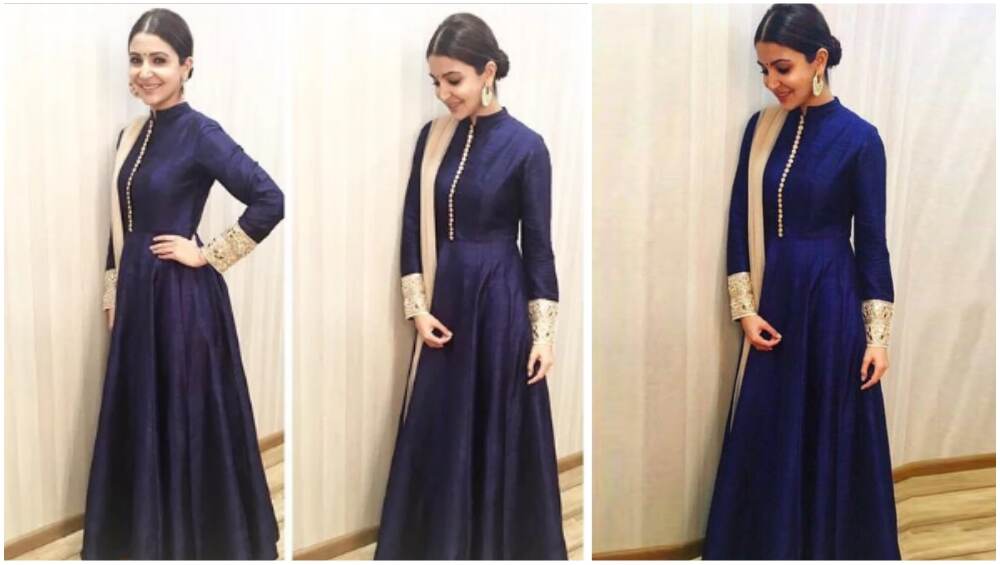 Jennifer Winget in This Gorgeous Blue Lehenga - If there is someone from the TV world who always gives us fashion goals, especially the Indian wear fashion goals, it has to be Jennifer Winget. This royal blue lehenga with golden patchwork is an attire made up of dreams. Take a look.
View this post on Instagram
Well, you may take all the inspiration you want from the celebs, just don't forget to give it a twist of your own to make it more personal and innovative. Let us know what are your views and your fashion plans this Navratri in the comments section below.