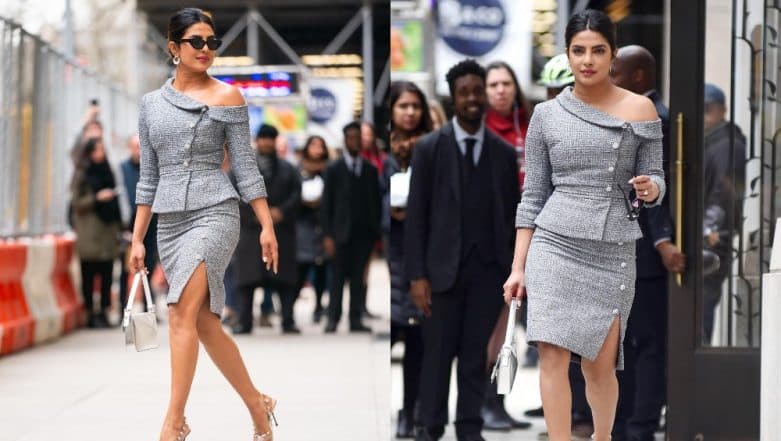 Ask Priyanka Chopra to make a fashion statement and she will do the deed with utmost precision and poise. The actress attended the Women in the World Summit looking like a bombshell. As we said, Chopra doesn't need a reason to look glamorous but when she has to, she leaves no stones unturned. Thanks to helping from her impeccable stylist Mimi Cuttrell, Priyanka managed to pull off another fabulous look yet again.
For the Women in the World Summit, Chopra donned a gorgeous grey Ralph and Russo dress. Well, it is more like a formal top and skirt with a good twist of modern. The ensemble had a cool off shoulder vibe to it plus with the slit in her skirt, Chopra sure looked like a million bucks. The diva completed the look by wearing beaded transparent Sergio Rossi pumps, Chopard earrings and an air of exquisite around her. The happily married actress looked drop dead gorgeous.
You can check out pictures of the same below.
View this post on Instagram
At the summit, as she spoke about her take on sexual harassment in the industry, Chopra said, "I am very fierce. People are a little bit scared of me. When I walk into a room, I make sure that no one can... Yes, I have had situations when I have been thrown out of films because someone else was recommended... A girlfriend was recommended after I was signed for a movie. So, that's an abuse of power... A girlfriend of the hero or girlfriend of the director....I was treated in a different way because I commanded that, and it was because I had the strength and support of my family."