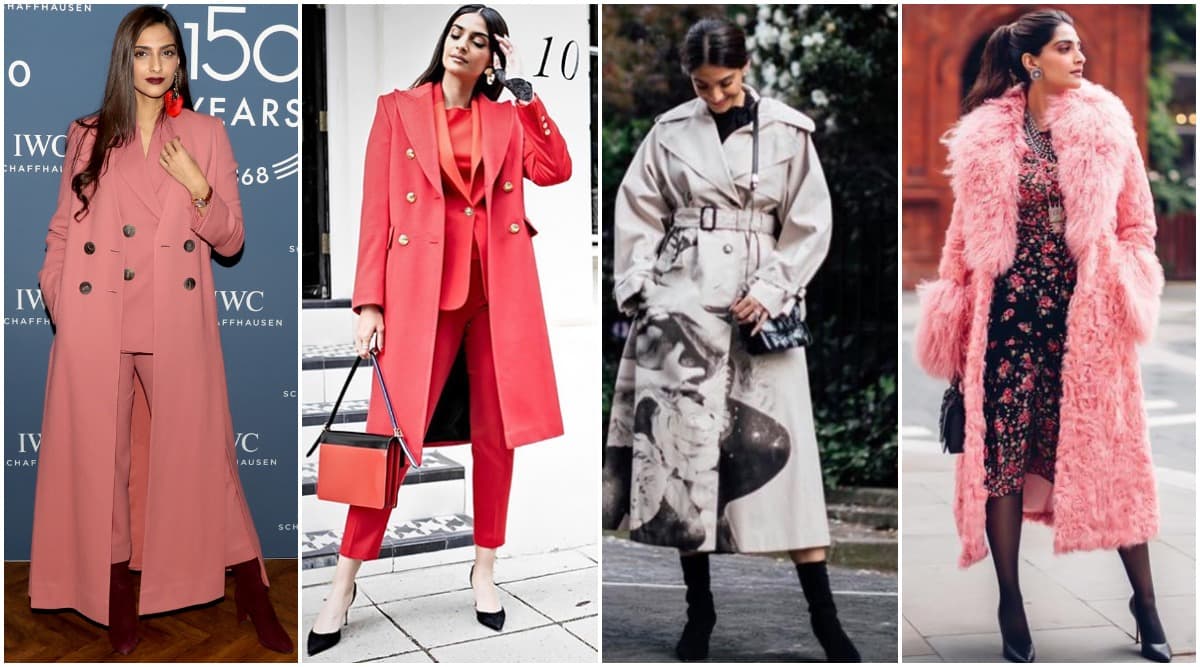 As Game of Thrones fans would like to say, 'Winter is Here' and it's that time of the year when you go shopping for some uber-cool sweaters and pullovers. While leather is definitely back in trend, we wouldn't advise you to invest in one. Instead, pick some alluring trench coats or settle for modish sweaters that are a must-have in your winter wardrobe. While you may think if trench coats aren't apt for the city's weather, we suggest you leave your inhibitions aside. Try being a trendsetter instead and who better than a fashionista herself for helping you with same? Winter Wellness Mantra: 6 Ways to Boost Your Immune System in the Chilly Weather.
Sonam loves her coats like no one else. The equation that Rekha shares with her Kanjeevaram sarees is equivalent to Sonam's fascination for trench coats. The Neerja girl loves slaying in her colourful coats with flaunting her love for couture. On days when she isn't busy with her shooting schedule, Sonam is strutting in style while dropping some major fashion bombs on us. As we gear up to embrace this new season, it's time we take a leaf out of her closet and pick all the chic designs that we'd like to steal from her wardrobe.
From her fur coats to faux leather pants and trench coats, winter is just a reason for her to flaunt these warm designs and we are all hearts for it. Let's have a look... Winter Memes and Jokes: From 'No Bathing' to 'Winter Fashion' LOL to These Funny Memes As the Weather Turns Chilly.
Paint the Town Red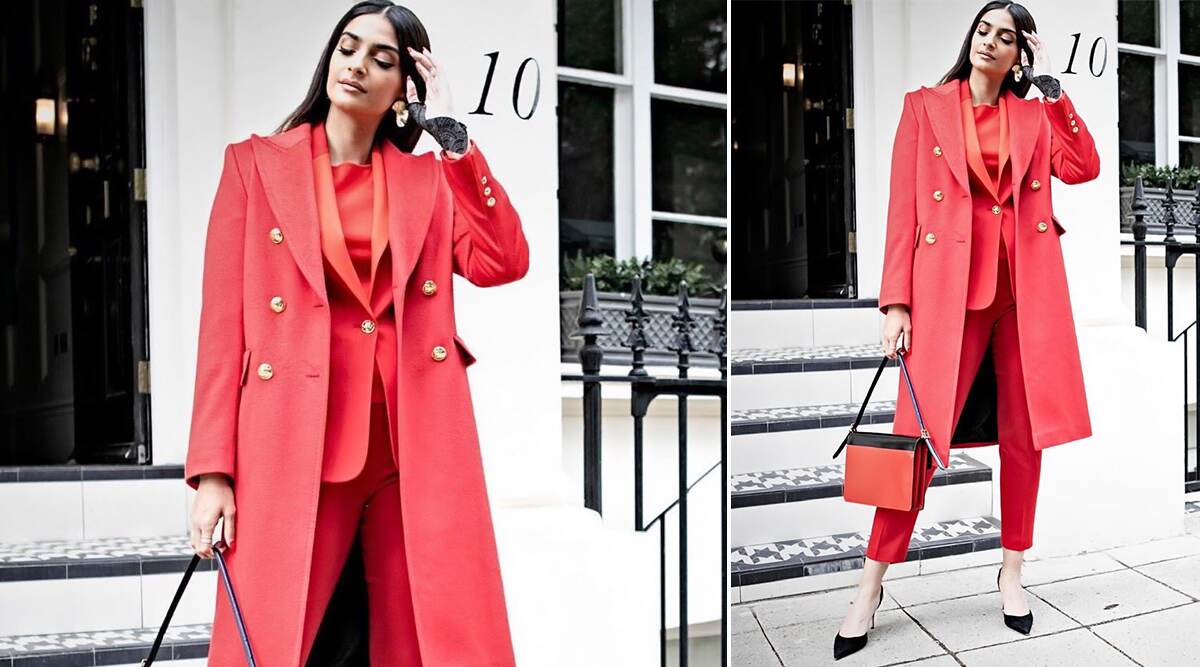 Red is the colour of this season.  We loved the way she paired her red trench coat with a red pantsuit to give a monotone touch to her #ootd. She finally added a dash of contrast by introducing black pumps that we think was a smart choice.
Some Fur and Fun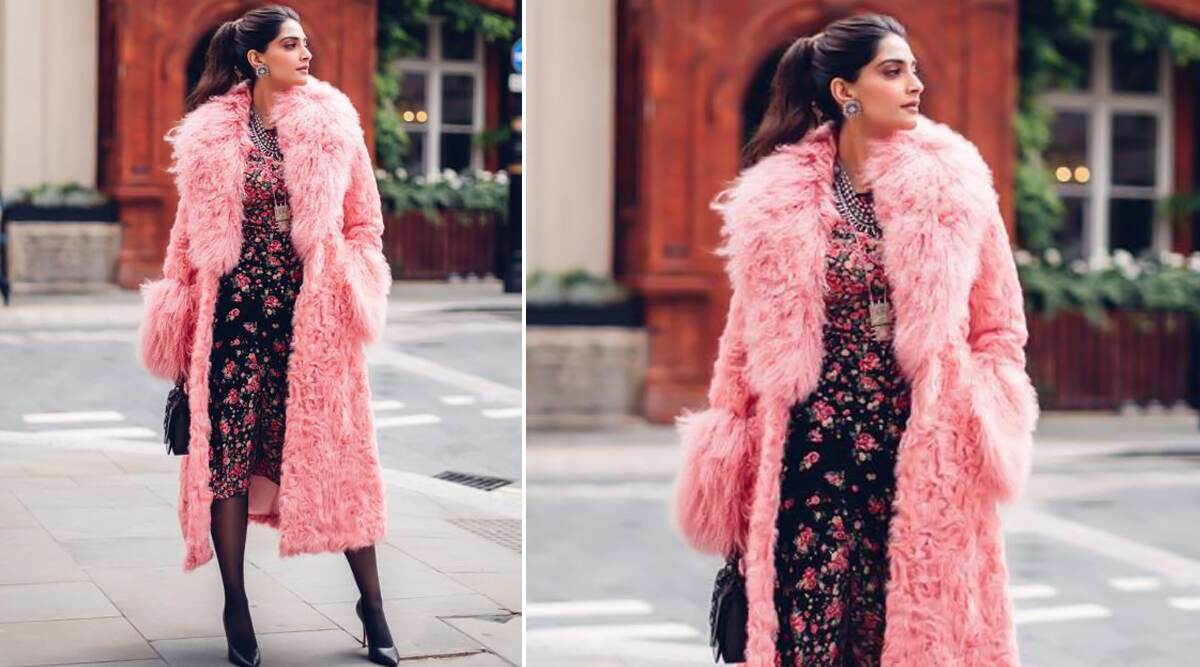 A pink fur coat would be any girl's dream possession for her personal wardrobe. Though Mumbai as a city doesn't demand you to own one, you can always buy it for your holiday closet.
When in Doubt, Go for Black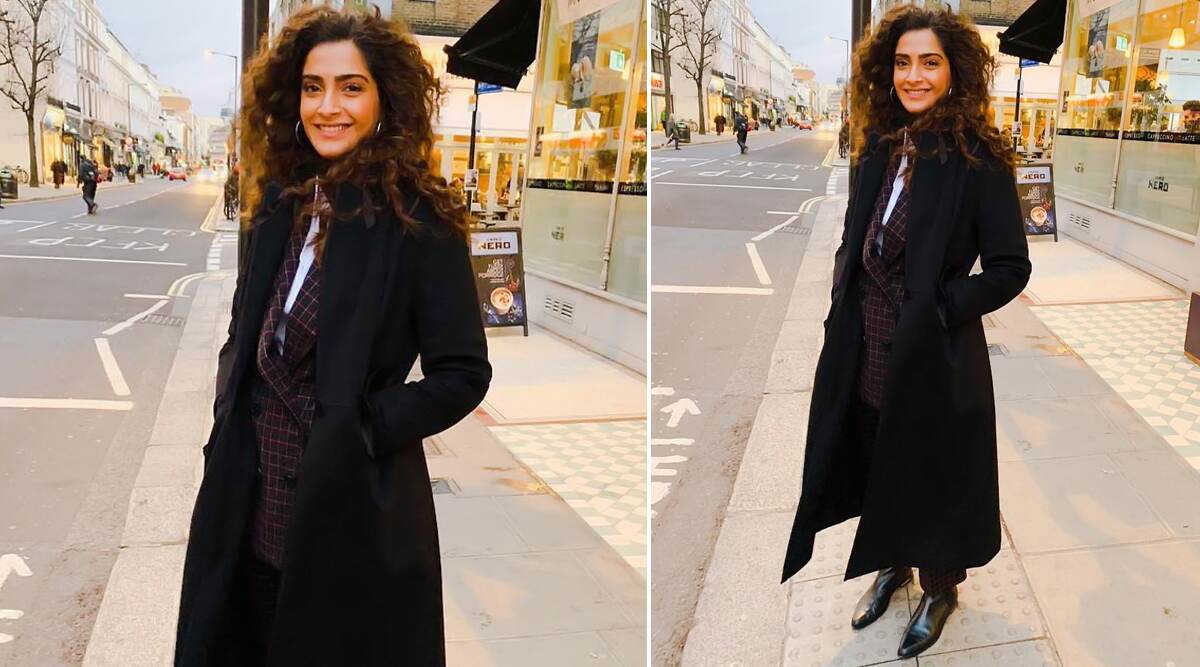 A black trench coat can never go wrong, can it? It's probably the safest option you can buy or invest in this season.
Check-n-Mate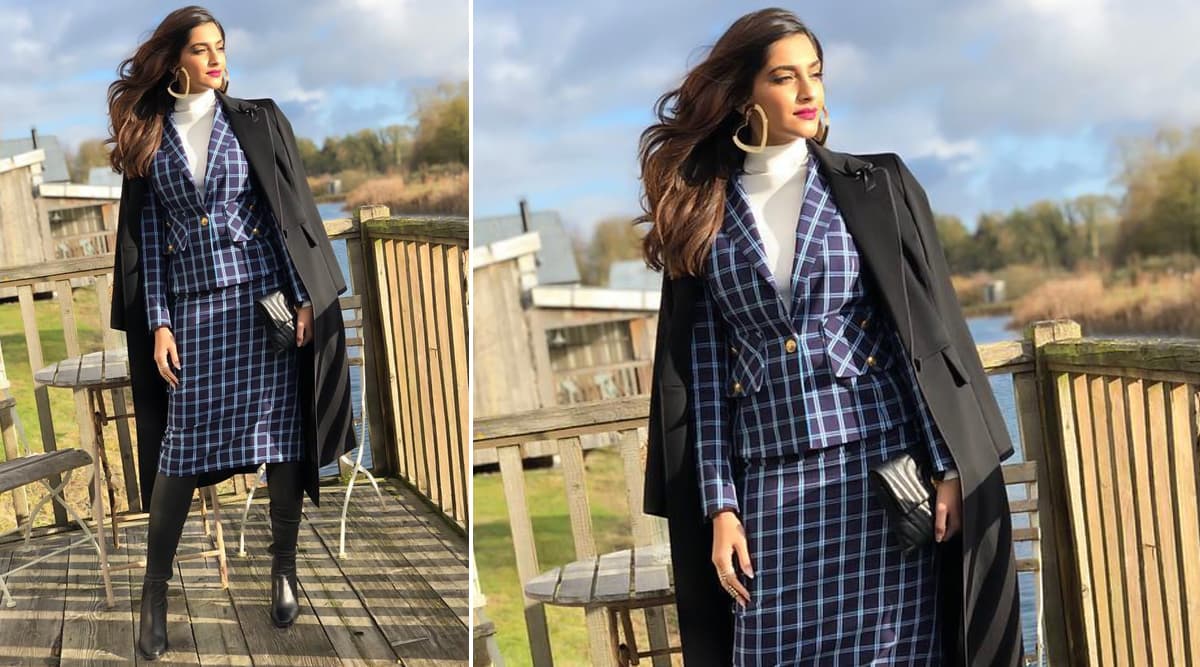 While the checkered co-ord set is a winner in itself, we loved how she styled it with black pants, boots and matching coat. Her white pullover is adding some extra 'wow' element to her already chic apparel.
Pretty in Pink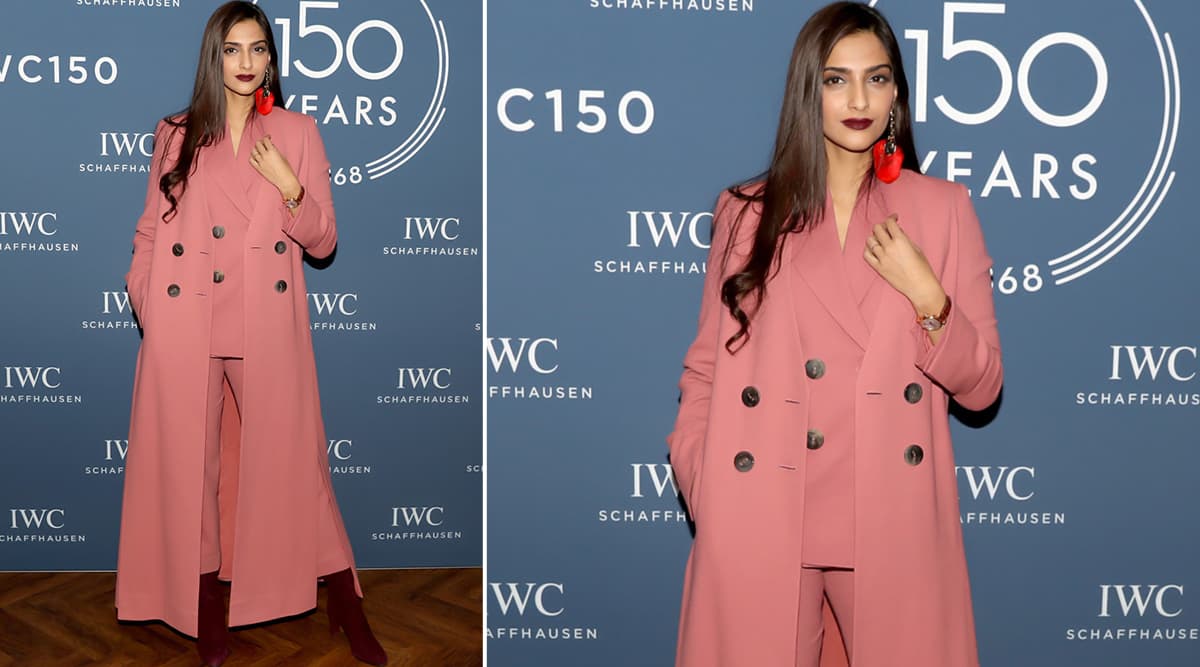 Pink pantsuit paired with a matching trench coat and wine colour boots is a styling masterpiece. Enough said.
Love for Prints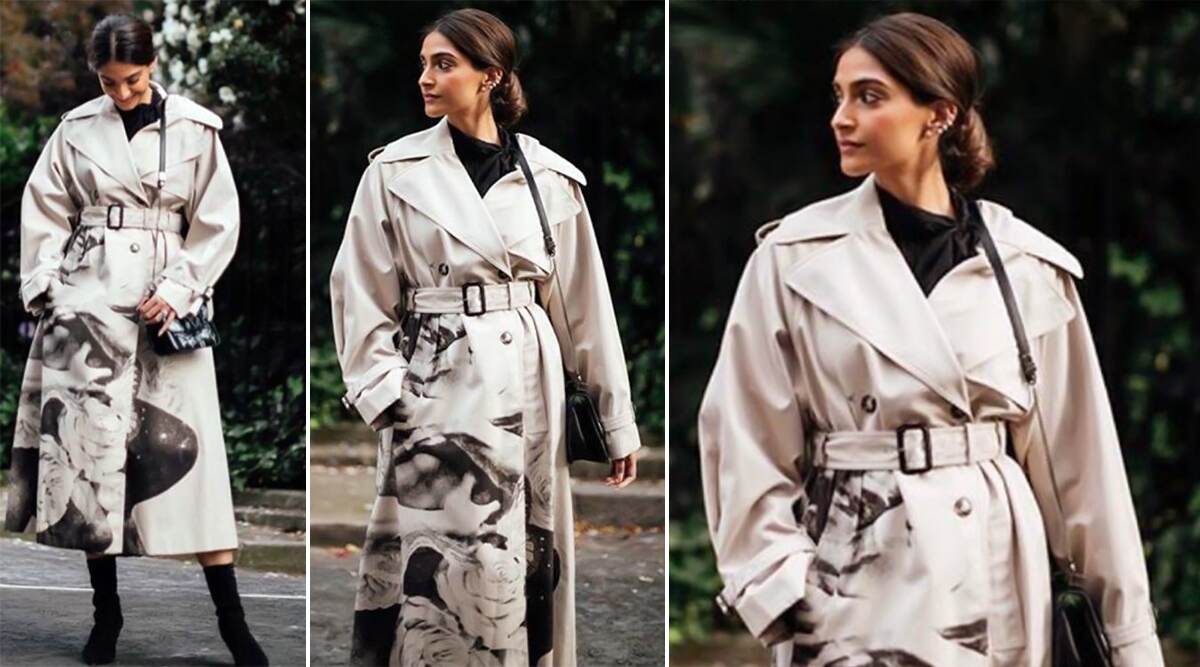 If solid colours don't appeal to you any more, you can opt for a printed trench coat like Sonam Kapoor's. The coat speaks for itself and no one gives a damn about who, what or which brand you are wearing inside.
Sonam Being Chic like Always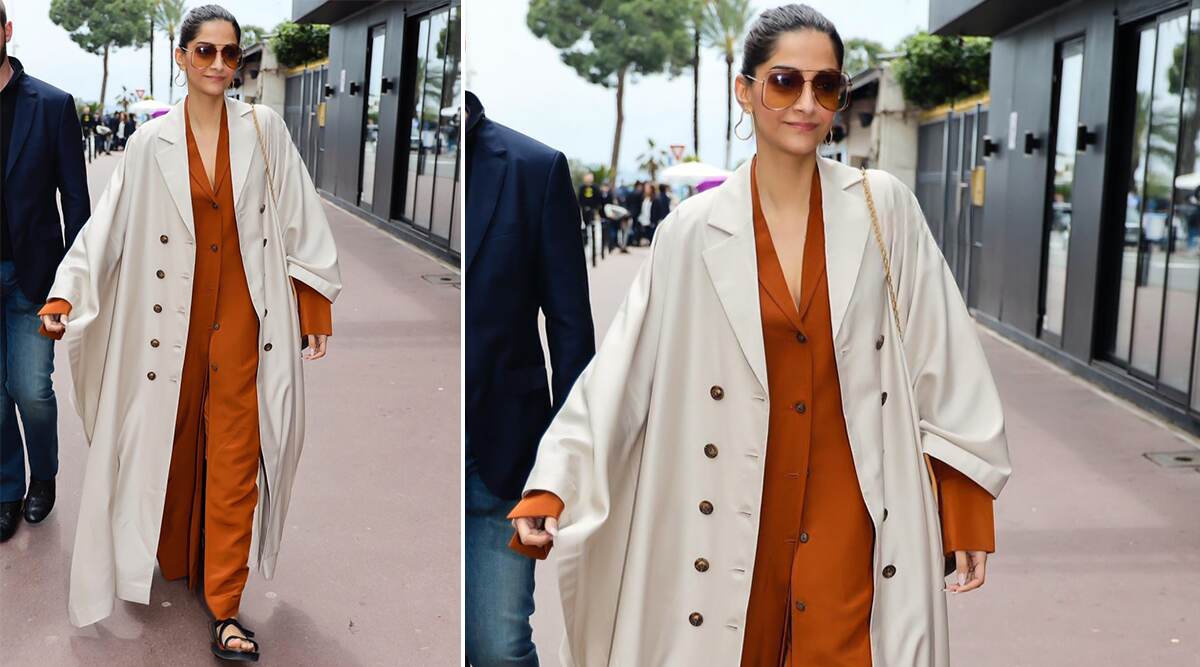 On days when you don't feel like styling yourself, you can pick an off-white colour trench coat over anything else. It's never voguish but always in trend.
While Sonam's loves her French brands and she dresses up in couture, like no one else, you can always imitate her styling or borrow some cues from her previous attempts. She wouldn't mind and we wouldn't judge.