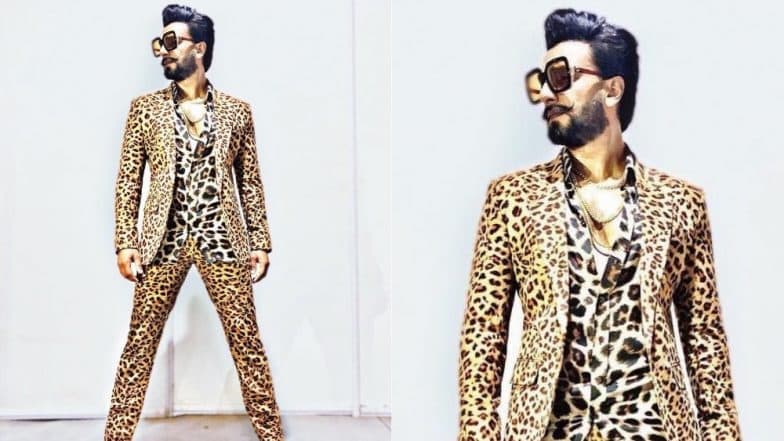 Ranveer Singh can do anything to inspire novelty. Challenge him that he can't do it and Ranveer will surprise you with what he can. The chap is absolutely unstoppable. As if his string of successes were not enough to make his contemporary actors go green with envy, Singh the Simmba tastes success even with what he chooses to don.
Call it experimental, risque or out-and-out outlandish, Ranveer pushes the envelope with his sartorial....dare we say wisdom! What he chose to wear at the recently concluded Umang Awards 2019 had our eyeballs pop out of our collective skulls. Ranveer Singh's Statement Neon Track Suit At The Gully Boy Music Launch Had The Best Accessory *Hint* It's Flashy!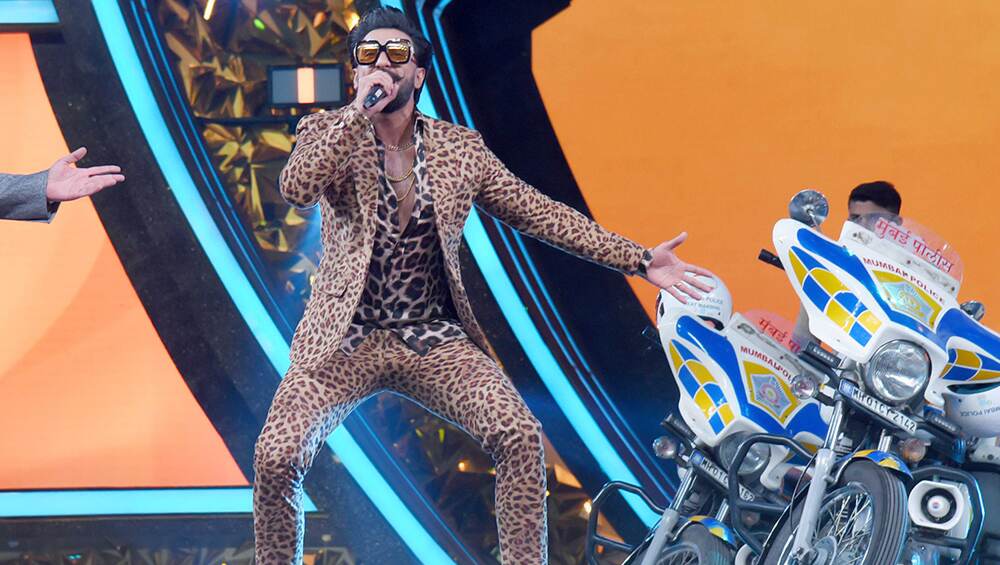 Baring his well-toned and glistening chest pecs, Ranveer keeps the affair bold and layered with this attire. The leopard saga is nicely blended here with cheetah tale with two feline animal prints very nicely coordinated. We think Ranveer is the only one from B-town can pull this off with the much-needed swag and irrelevance. The oversized glasses, the gelled hair and the face fuzz are in alignment with the body language needed to match the 'loud' print, which ultimately works in Ranveer's favour. Khatron Ke Khiladi 9: Ranveer Singh Is Going to Be Mighty Impressed With This 'Gully Boy' Inspired Poster of Vikas Gupta Which Is Full of Dreams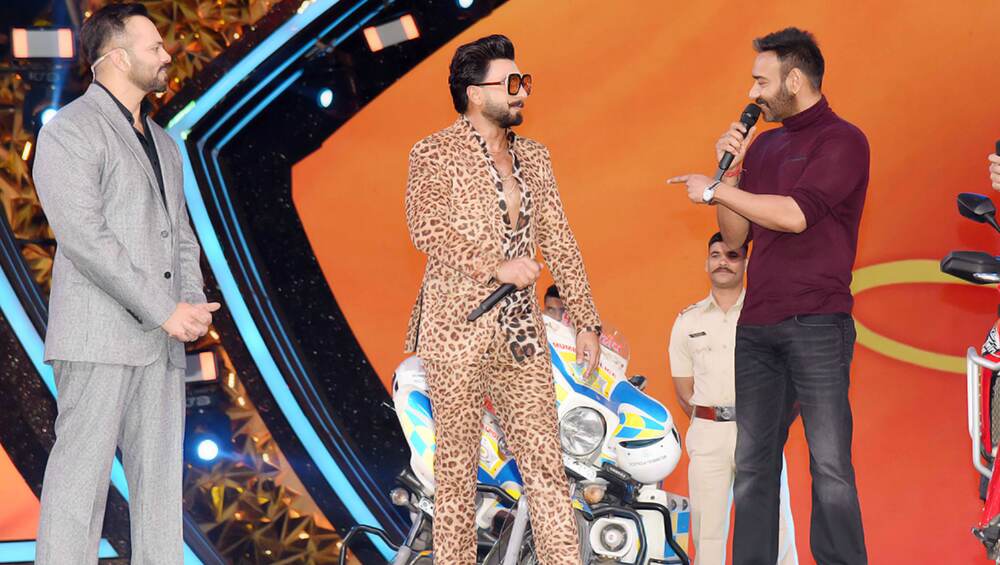 Dubai based designer Varoin Marwah seconds us on that count. He maintains that Ranveer Singh is the most experimental star with an exceptional style and dressing sense. Talking about his creation Marwah shares,  "It is a classic cut suede leopard print suit with dark tone silk leopard print shirt to break the look.  I love designing clothes which are out of the box and Ranveer Singh is the most experimental star we have ever had who can pull off most looks with ease and style."
Marwah continues "He (Ranveer) owns everything that he does , be it his roles , his characters, personal life or his fashion style! We have never had a bigger style icon as him in the history of Indian film industry and I feel honored to have the opportunity to dress him on various occasions ."
The visuals that follow here in this piece clearly proves our point. Not many men, even women for that matter, can pull off the classic animal print with panache. Here are some spectacular faux pas that will make you go tch tch!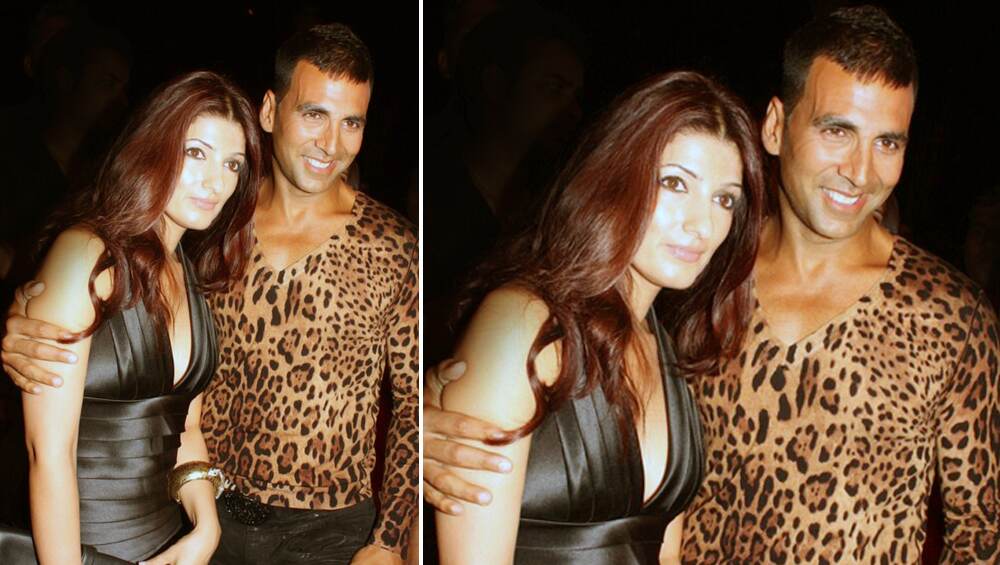 Akshay Kumar we choose to forgive you and forget this faux pas!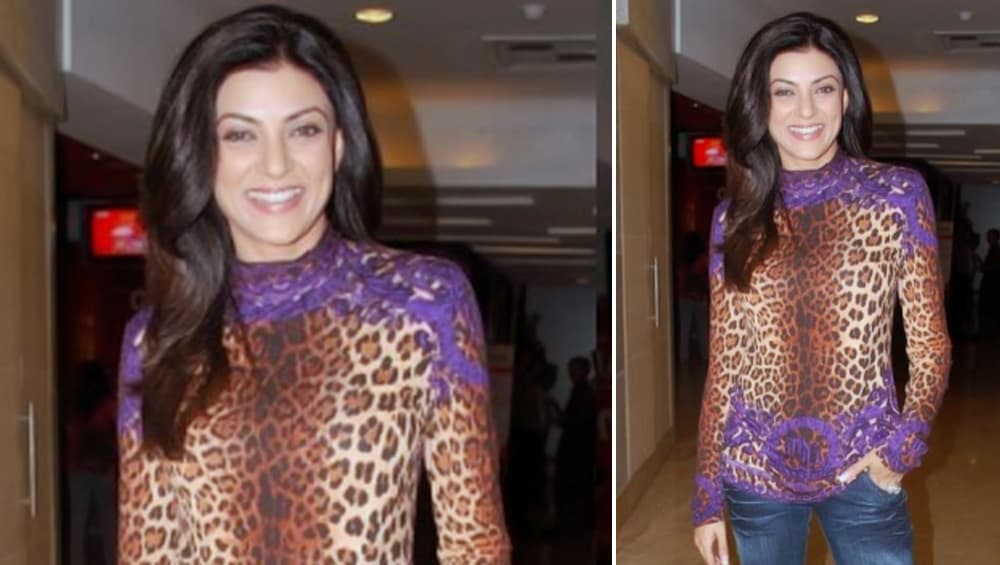 We love you Sush minus this attire though, on this occasion!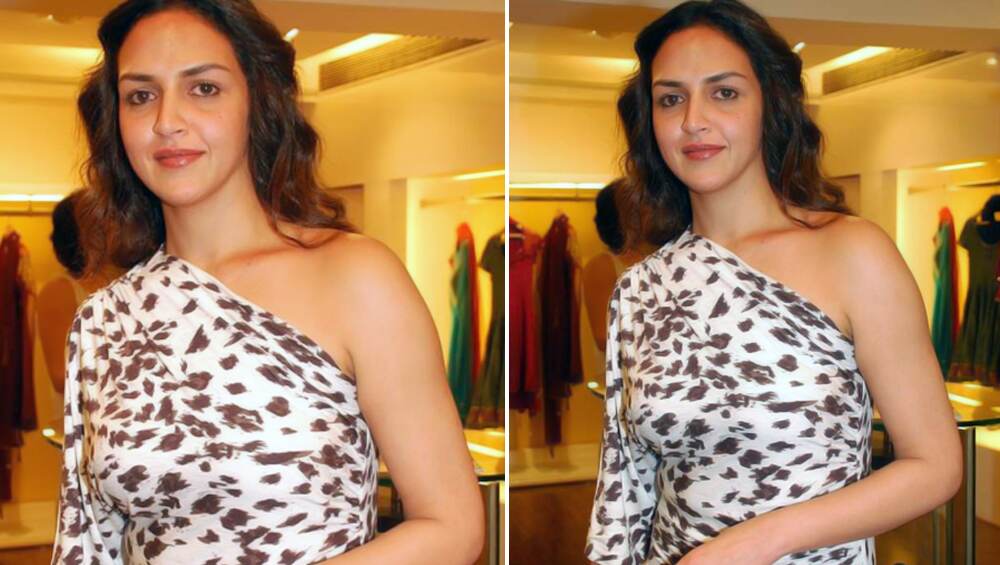 TBH, Esha Deol is not animal enough to pull this off!
Fans feel free to agree with us, or better still tell us who can wear the classic but risque animal print as well as the Simmba star does in our comment section below!