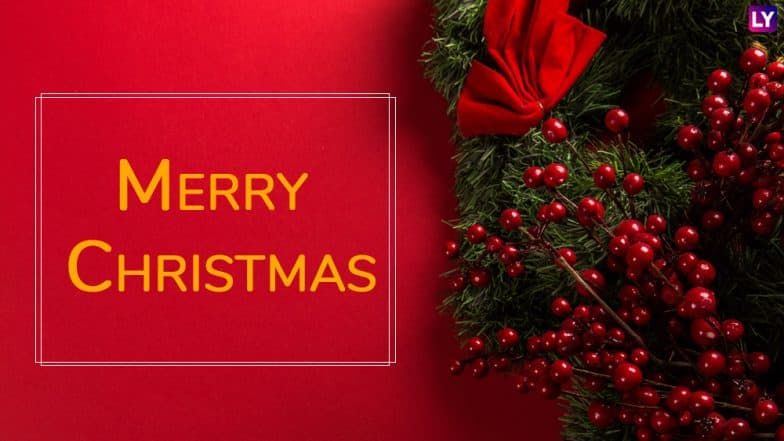 Tomorrow i.e. December 25 the world will be immersed in the annual celebration of Christmas. It is that time of the year where people are in the holiday mood. This festival also marks the beginning of the new year and  to wish each other prosperity. People meet their friends and loved ones or distant relatives and greet them Happy Holidays. To ring in the festivities on Christmas eve, we have compiled a list of advance Christmas wishes and messages that you can share with your friends and family. These greetings can be shared as WhatsApp stickers, as SMS or GIF images and on Facebook as cover photos. Not only will it bring happiness on their faces, but it will also be a reminder that you wish them prosperity for the upcoming occasion and New Year. Advance New Year 2019 Wishes: WhatsApp Stickers, Facebook Quotes, GIF Image Messages & SMS to Send the First Happy New Year Greetings.
These wishes celebrate the spirit of Christmas. People look back on the year gone by and cherish all the happy and sad moments which become the lessons of life. Christmas also marks a propitious event where you can forgive a person and wish them good luck for the upcoming year. It is also the time where you can apologise to somebody you've done wrong to and end the year on a happy note. Remind your friends and family members how much you mean to them and cherish their presence in your life by sending these beautiful and heartfelt messages, greetings and wishes. Merry Christmas 2018! Significance, Stories and Christian Celebrations Attached to the Festival.
Advance Christmas Wishes to Send Your Friends & Family
Merry Christmas 2018!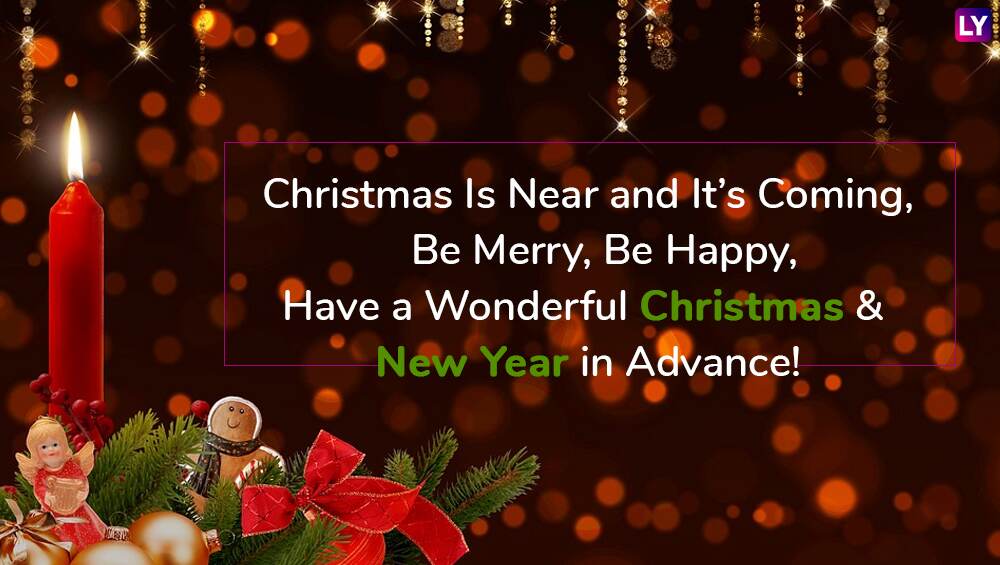 WhatsApp Message Reads: Christmas Is Near and It's Coming, Be Merry, Be Happy, Have a Wonderful Christmas & New Year in Advance!
Merry Christmas 2018 in Advance!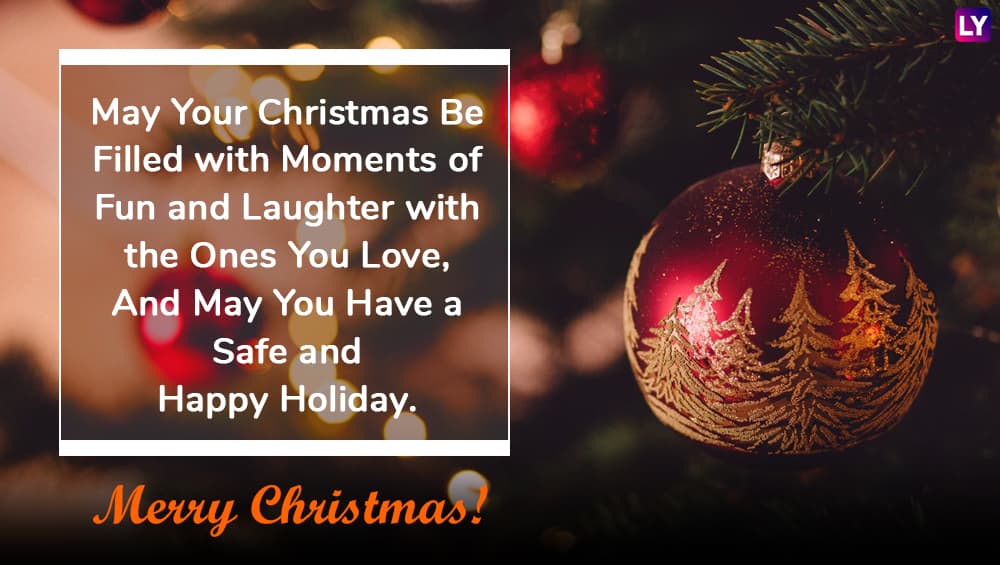 WhatsApp Message Reads: May Your Christmas Be Filled with Moments of Fun and Laughter with the Ones You Love, And May You Have a Safe and Happy Holiday. Merry Christmas!
Merry & Prosperous Christmas!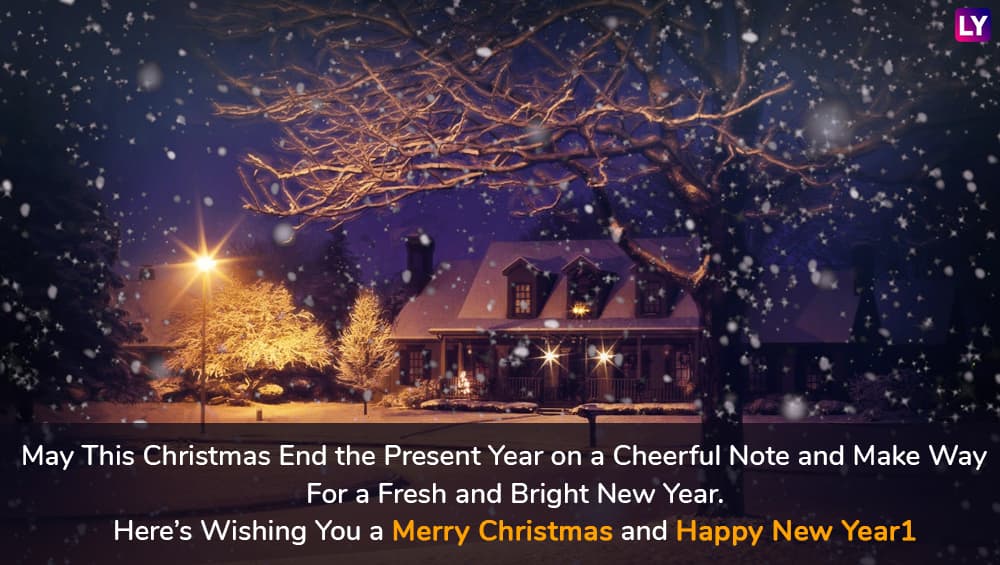 WhatsApp Message Reads: May This Christmas End the Present Year on a Cheerful Note and Make Way For a Fresh and Bright New Year. Here's Wishing You a Merry Christmas and Happy New Year!
Merry Christmas 2018 in Advance to You & Your Family!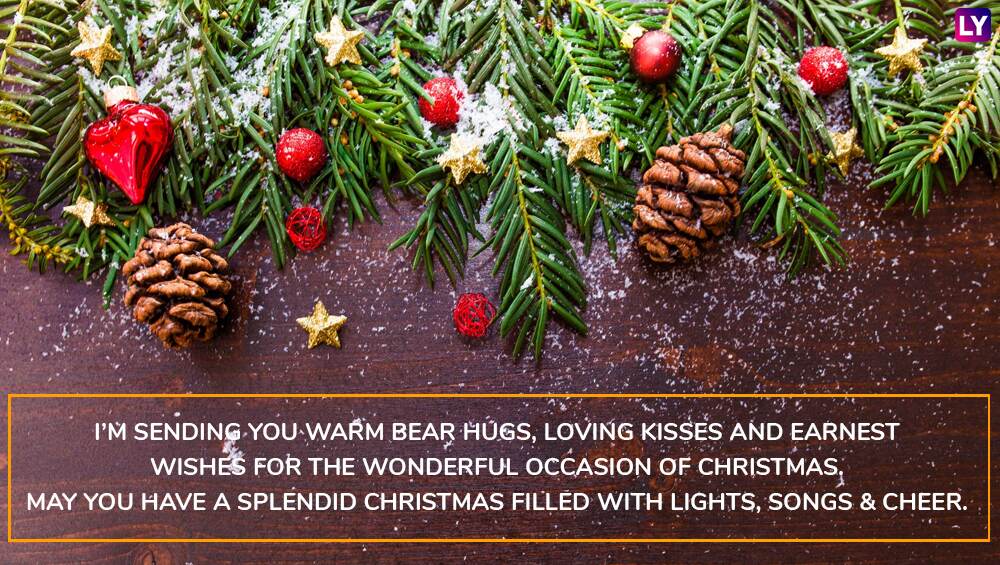 WhatsApp Message Reads: I'm Sending You Warm Bear Hugs, Loving Kisses and Earnest Wishes for the Wonderful Occasion of Christmas. May You Have a Splendid Christmas Filled with Lights, Songs & Cheer.
Have a Prosperous Christmas & New Year!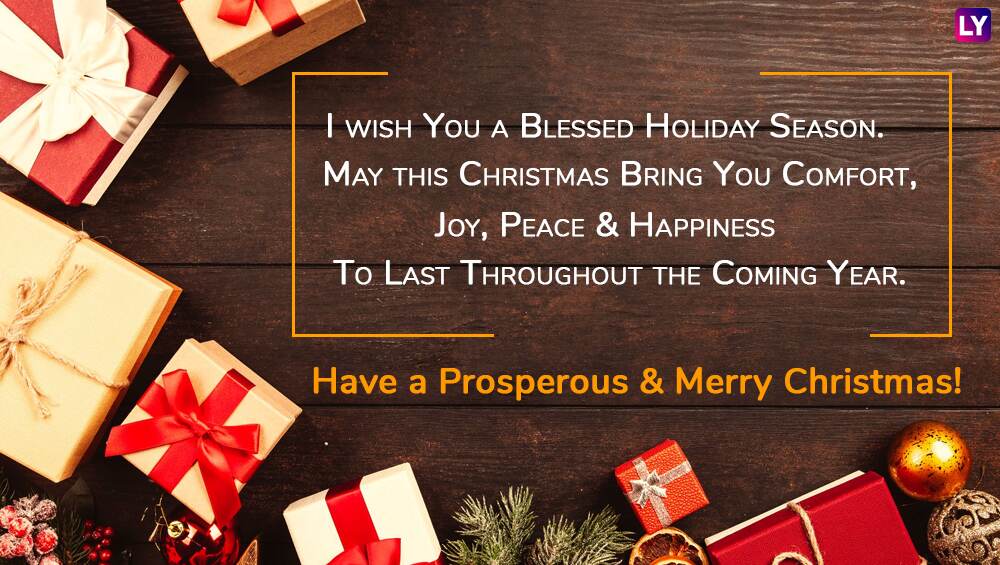 WhatsApp Message Reads: I wish You a Blessed Holiday Season. May this Christmas Bring You Comfort, Joy, Peace & Happiness To Last Throughout the Coming Year. Have a Prosperous & Merry Christmas!
GIF Images
Gather with your family and friends and make 2018 a year to remember. Renew determinations and set new goals for 2019. Christmas is the perfect occasion to go out and be merry with your friends. Enjoy traditional and scrumptious food and drink wine to celebrate Christmas. From us to you, we wish you a Merry Christmas in advance.