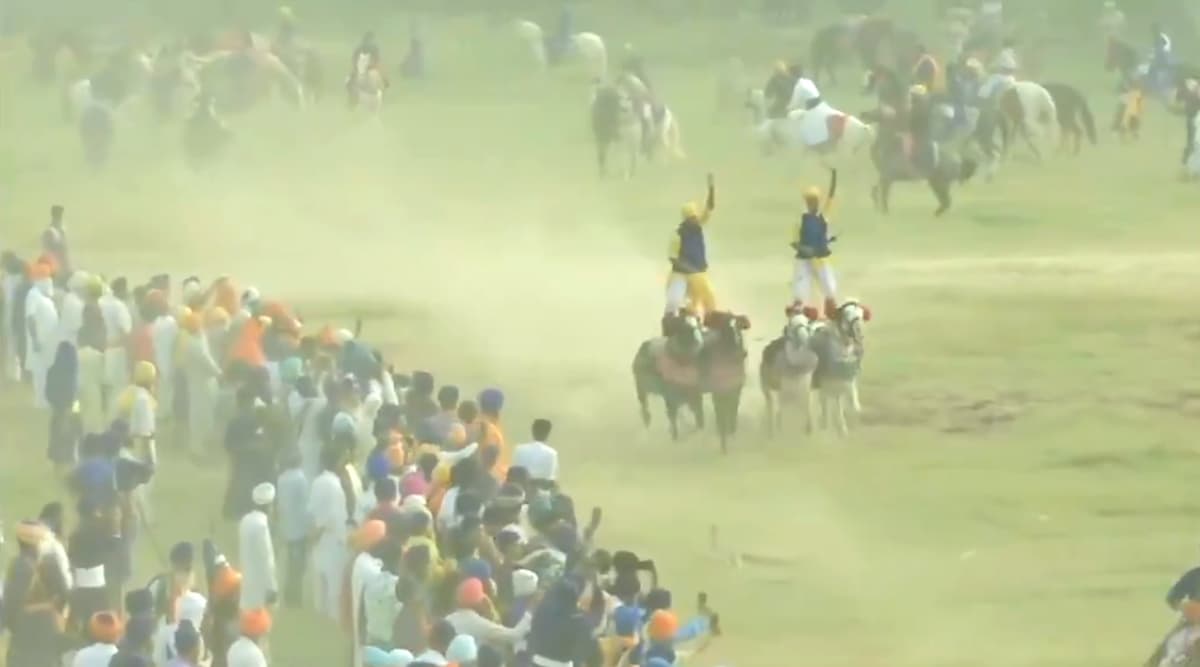 Amritsar, October 28: Bandi Chhor Diwas was celebrated in Punjab on Sunday. On the occasion of Bandi Chhor Diwas, traditional sports were organised in Amritsar. Nihang Singhs showcased their horse-riding skills at the sports fair. In the video shared by the News Agency ANI, Nihang Singhs can also be seen riding on four horses at a time. During the sports fair, Sikh warriors also rode horses with iron spears and swords. Guru Hargobind Sahib Ji Death Anniversary 2019: Remembering Sixth Sikh Guru on Jyoti Jot Diwas.
Union Minister Hardeep Singh Puri had also wished people on the Bandi Chhor Diwas. He tweeted, "Greetings on Bandi Chhor Divas, one of the most important events in Sikh History when our sixth Guru, Sri Guru Hargobind Singh Ji facilitated the release of 52 Hindu princes from Mughal prison in Gwalior." Proud to Be Australian-Sikh, Says Aussie Envoy After Amritsar Visit.
ANI's Tweet:
#WATCH Punjab: #BandiChhorDiwas being celebrated in Amritsar. pic.twitter.com/f6cs3oKpC1

— ANI (@ANI) October 28, 2019
Bandi Chhor Diwas is celebrated by Sikhs. It coincides with the festival of Diwali. It marks the release of the sixth Guru of Sikhs, Guru Hargobind, from prison by the Mughals in the 17th century. The day is celebrated as "Bandi Chhor" Diwas across Punjab. Guru Hargobind was jailed at Gwalior Fort in 1609 Mughal emperor Jahangir. At the time of release, Guru Hargobind asked the Mughals to release 52 kings along with him.
On the occasion of Diwali and the Bandi Chhor Diwas, every year lakhs of devotees throng Golden Temple in Amritsar to take holy dip in the Sarovar. Pilgrims also seek blessings from the almighty. The Golden Temple is decorated with lights, and fireworks also take place at the holy shrine.