National Brother's Day is marked every year on May 24. It is a day honouring the role of brothers in everyone's life. It is a day of brotherhood celebrating the bond of fun and care celebrated between brothers. Those who have an elder brother would know how protective they can get. Younger or elder, the bond shared by brothers is special nonetheless. Brother's Day 2019 is a day to express all your gratitude towards your beloved brother. So people look for brothers day messages, happy brothers wishes and images, GIFs and SMS which they can send to their brother over Facebook and WhatsApp. So we have thus got you a collection of Brother's Day messages and greetings which you can exchange with him and express what you feel. Brothers Day 2019: Date, Significance of the Day to Cherish and Celebrate Your Male Siblings.
The celebration of this day was started by C. Daniel Rhodes from Alabama in the United States. And you need not have a blood relation of a brother, sometimes your best friend can also take a brotherly role in your life. The feeling of brotherhood can be shared with anyone who you are comfortable with that role. And not all of us tend to express what we feel for our brothers throughout the year. So make the most of Brother's Day 2019 and send Happy Brothers day wishes, messages and greetings to make them feel special.
Brother's Day 2019 Wishes and Messages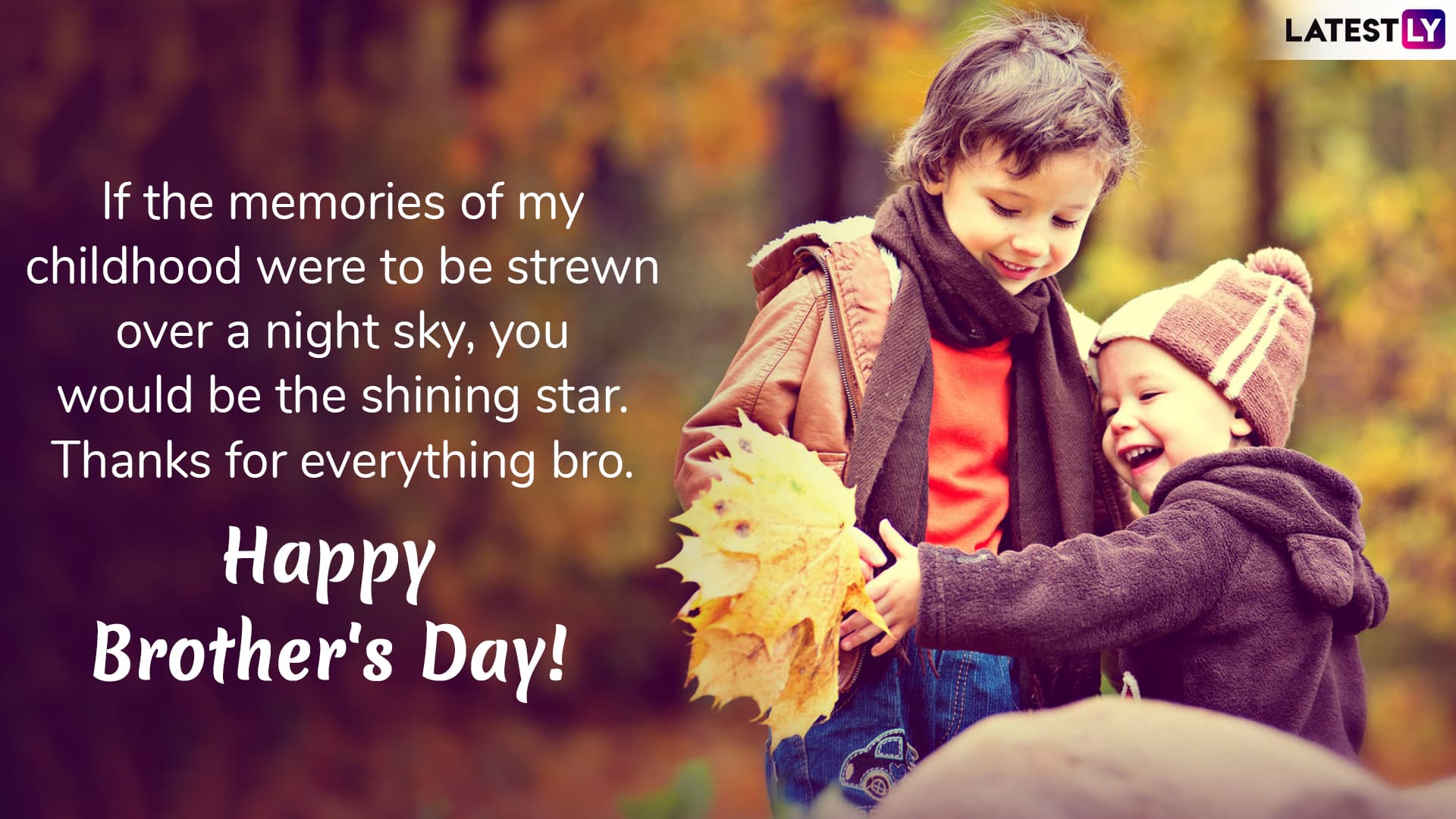 Message Reads: If the memories of my childhood were to be strewn over a night sky, you would be the shining star. Thanks for everything bro. Happy Brother's Day!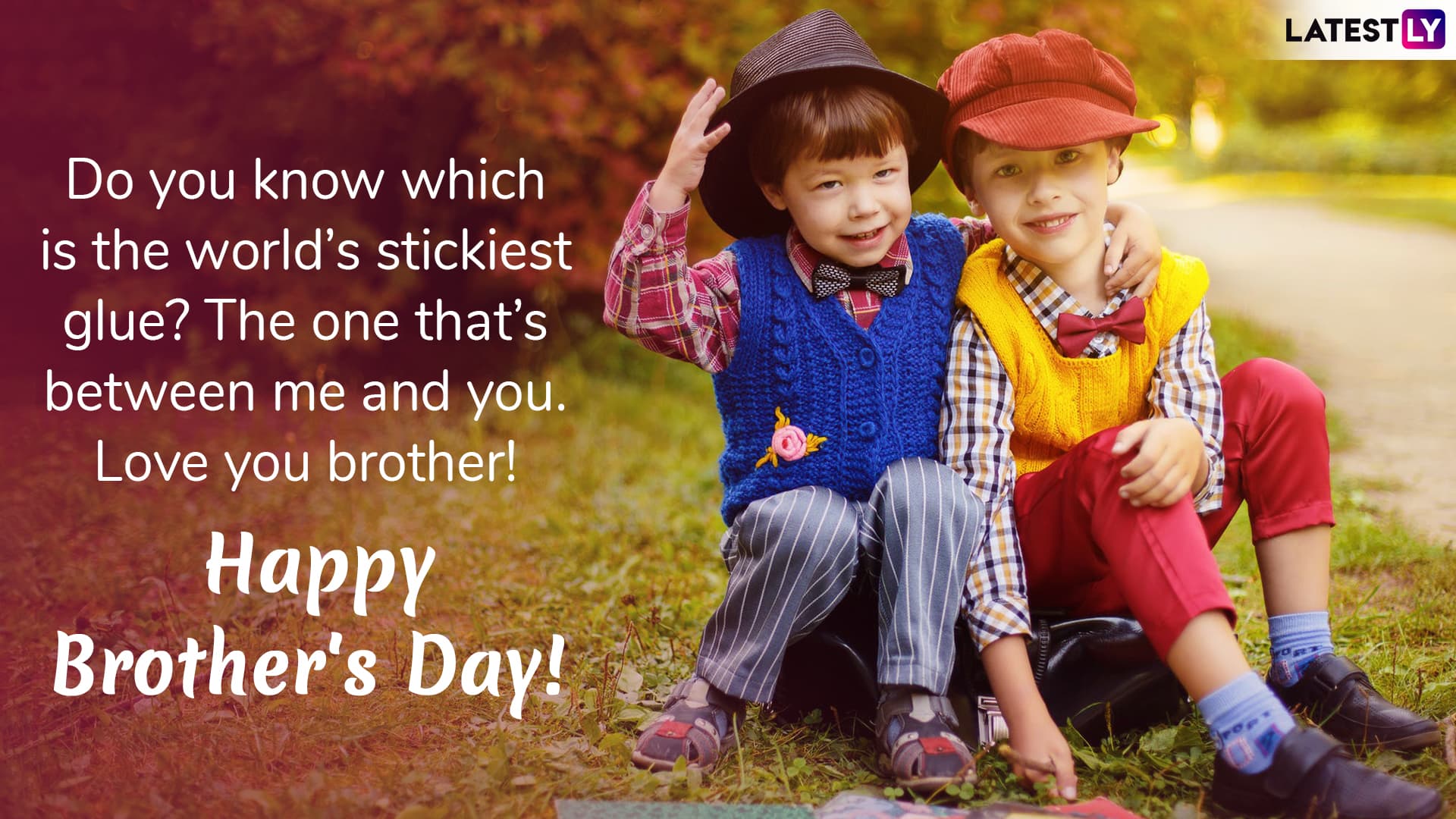 Message Reads: Do you know which is the world's stickiest glue? The one that's between me and you. Love you brother! Happy Brother's Day!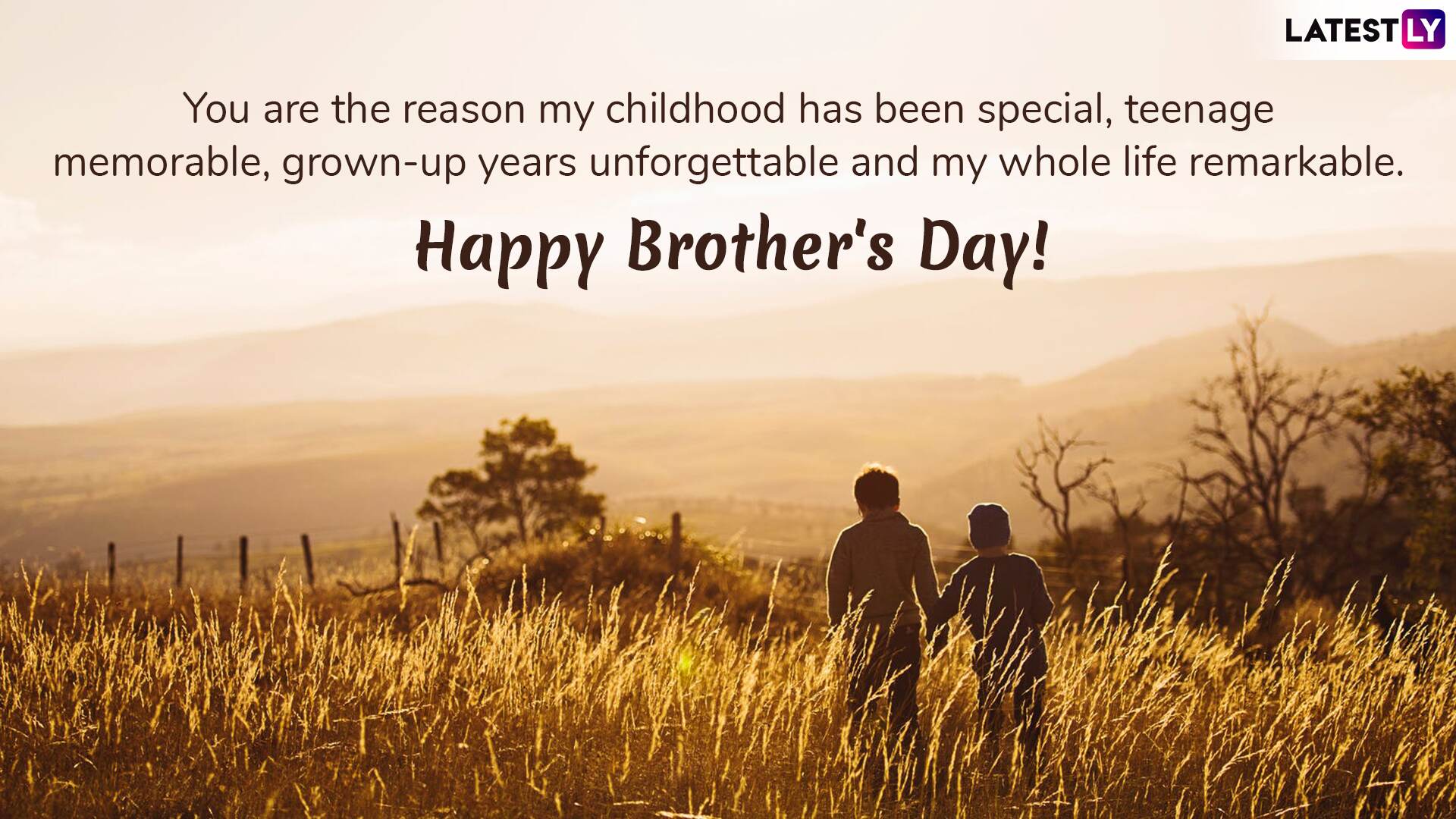 Message Reads: You are the reason my childhood has been special, teenage memorable, grown-up years unforgettable and my whole life remarkable. Happy Brother's Day!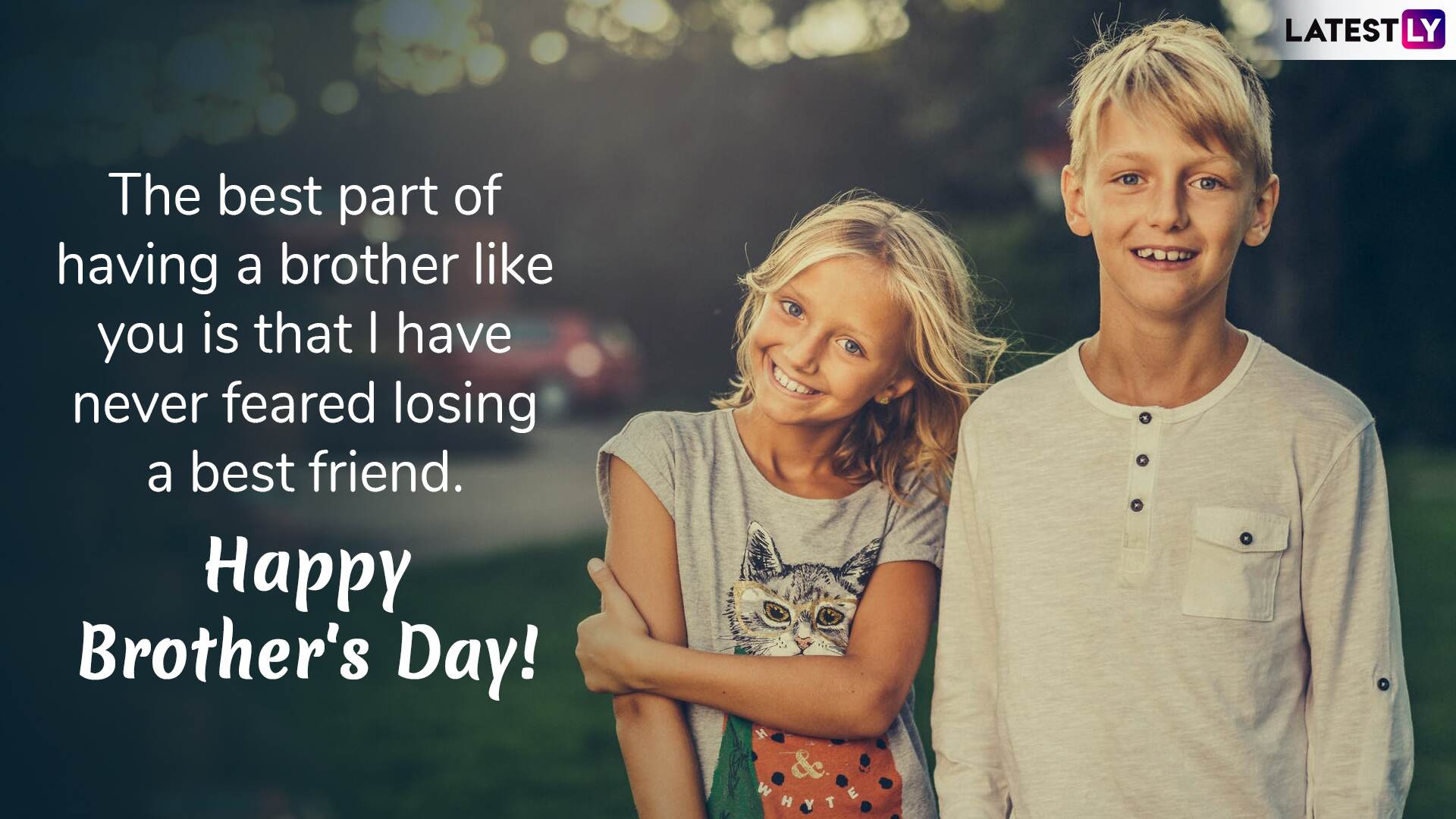 Message Reads: The best part of having a brother like you is that I have never feared losing a best friend. Happy Brother's Day!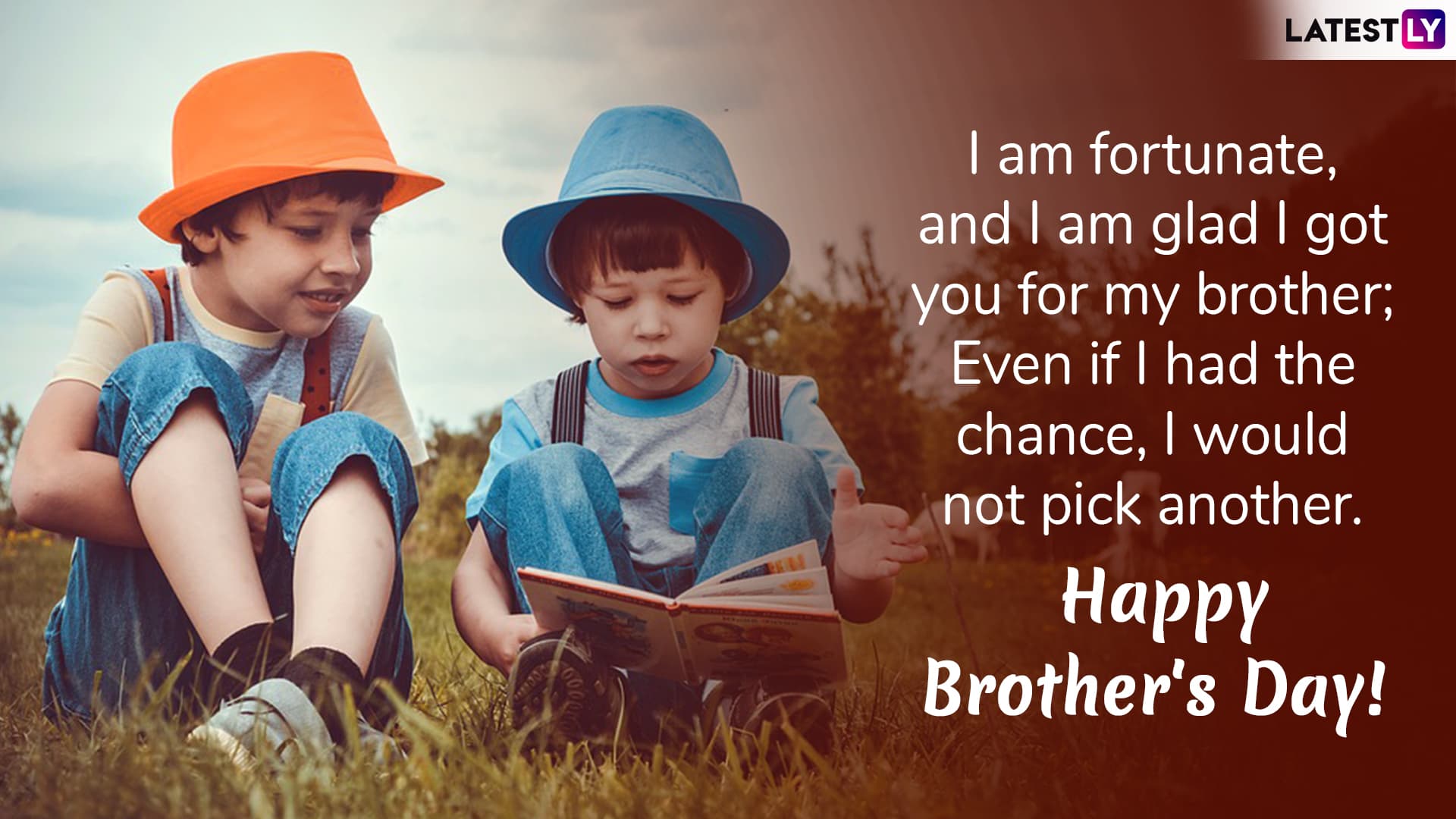 Message Reads: I am fortunate, and I am glad I got you for my brother; Even if I had the chance, I would not pick another. Happy Brother's Day!  
Brothers Day GIFs
Watch Video of Brother's Day Wishes and Messages:
Brother's Day WhatsApp Stickers
Thanks to Whatsapp Stickers it is easier to send your greetings with animated images and stickers. The stickers are another way of sending messages on just a click of a button. You can download special Brothers Day wishes and stickers for and send your wishes via the application.
We hope these wonderful messages and Happy brother's day greetings help you to convey your feelings of brotherhood and love towards your brother. Don't forget to share these images and convey your heartfelt messages to your brother on this day.