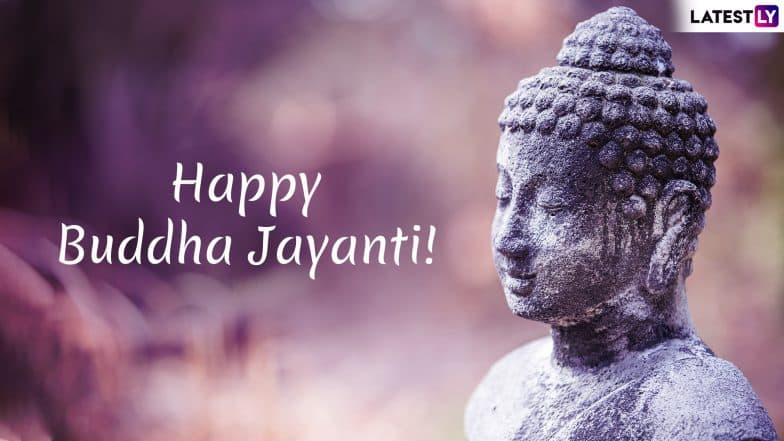 Buddha Purnima or Vesak Day which marks the birth of Gautam Buddha will be celebrated on May 18 this year. Buddha Jayanti is among the most revered day by the Buddhist community. It is believed that Lord Buddha was born, attained enlightenment and death (nirvana) of the same day, on the full moon. It is thus a very holy day for followers of Buddhism. Vesak Day celebrations are not just limited to India alone but by Buddhists all over the world mostly in the Asian countries like Sri Lanka, Nepal, Tibet, Bangladesh and Bhutan. People also exchange Lord Buddha quotes and images on this day. Buddha Purnima messages, Buddha Jayanti greetings are forwarded and shared on social media. If you are looking for such messages and wishes let us help you out with a wonderful collection of Buddha Purnima 2019 images and greetings. Buddha Purnima (Vesak) 2019 Date: Know Significance And Celebrations Associated With Buddha Jayanti.
All major events in Lord Buddha's life from his birth, enlightenment and Nirvana took place on a full moon, the day has immense religious significance. This day is called Vesak in other countries where Buddhism is equally popular. All people of the Buddhist community observe this day with great sincerity. They not just pay their respects and seek blessings but also indulge in generosity and charity work. Many others exchange devoted messages and images of Lord Buddha. They pass on his quotes with messages as Buddha Jayanti greetings. We thus give you a collection of Vesak Day WhatsApp Stickers, images, messages, quotes, GIFs and wishes which you can exchange on this Buddha Purnima. Buddha Purnima 2019 Quotes and Messages: Share These Inspirational Teachings by Lord Buddha to Celebrate Buddha Jayanti.
Buddha Jayanti 2019 Messages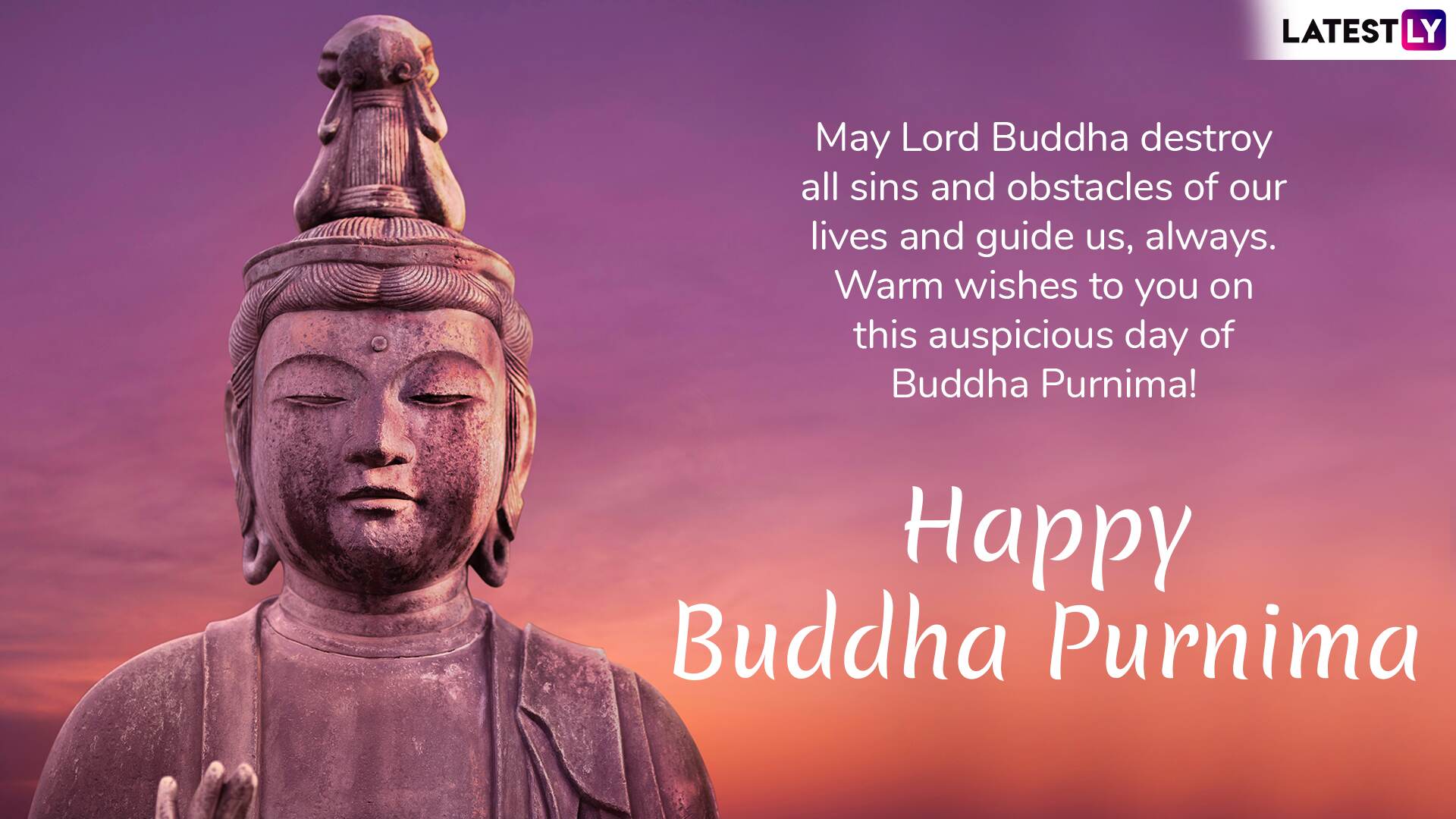 Message reads: May Lord Buddha destroy all sins and obstacles of our lives and guide us, always. Warm wishes to you on this auspicious day of Buddha Purnima!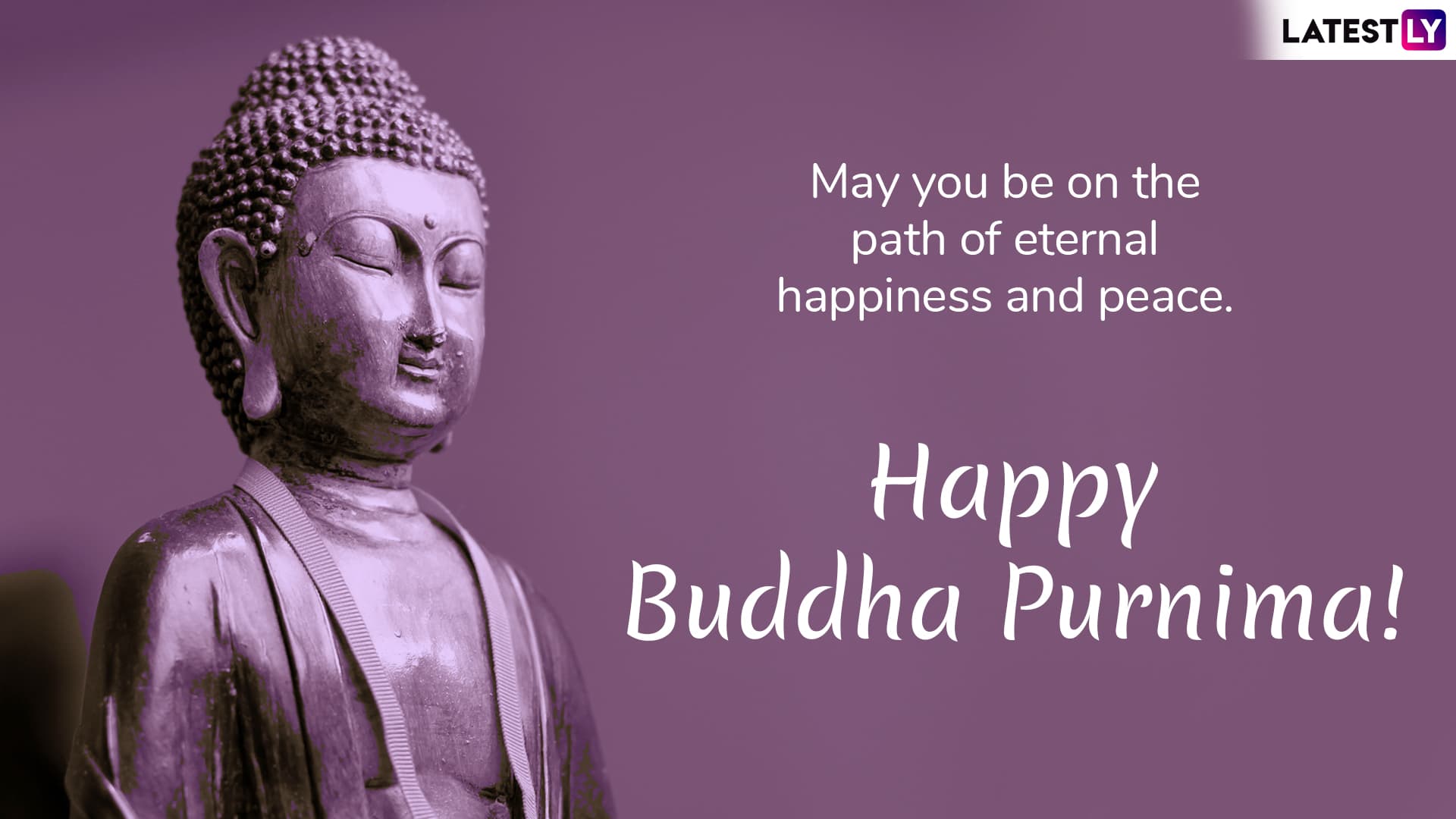 Message reads: May you be on the path of eternal happiness and peace. Happy Buddha Purnima!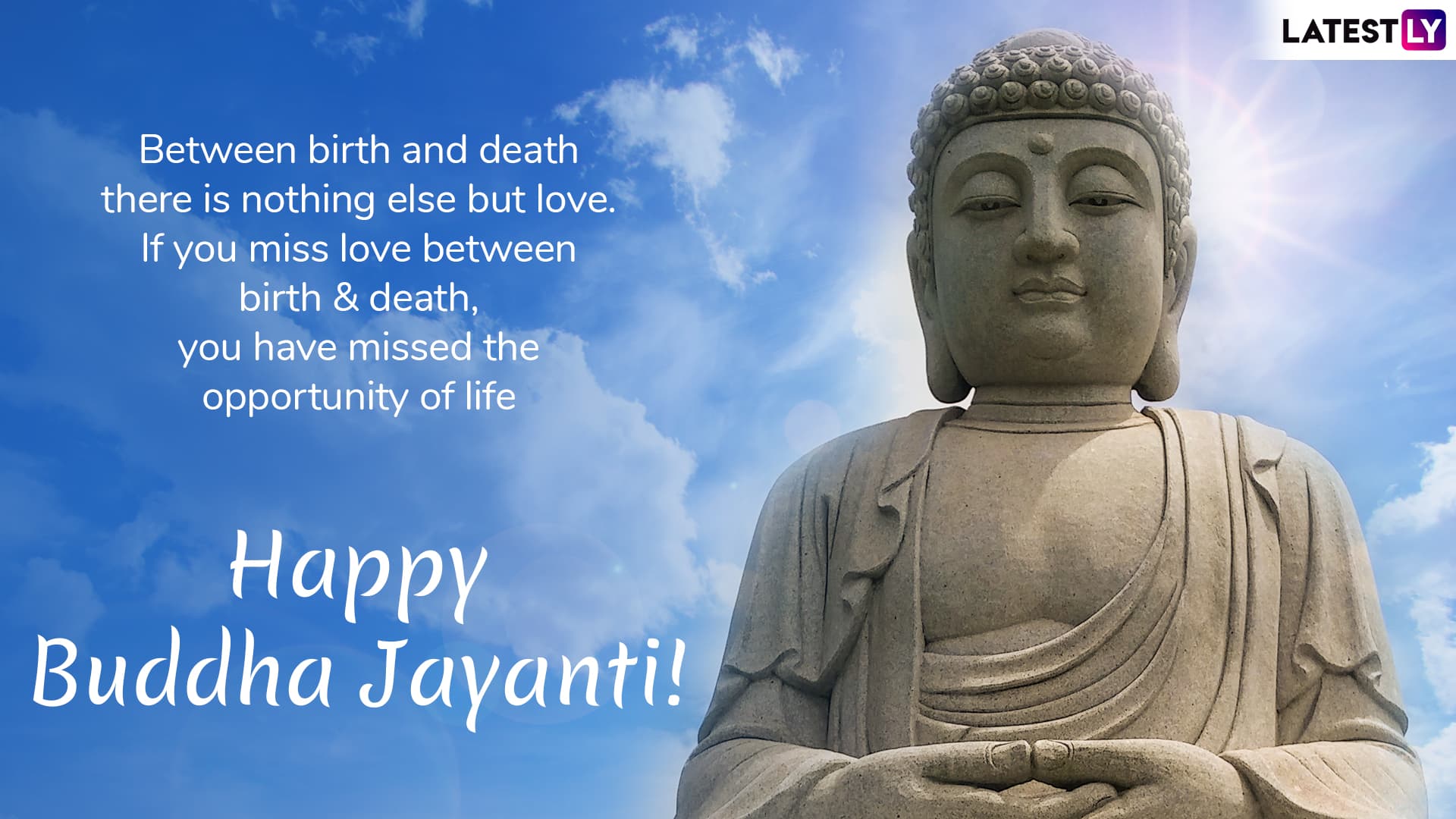 Message reads: Between birth and death there is nothing else but love.If you miss love between birth & death, you have missed the opportunity of life. Happy Buddha Jayanti!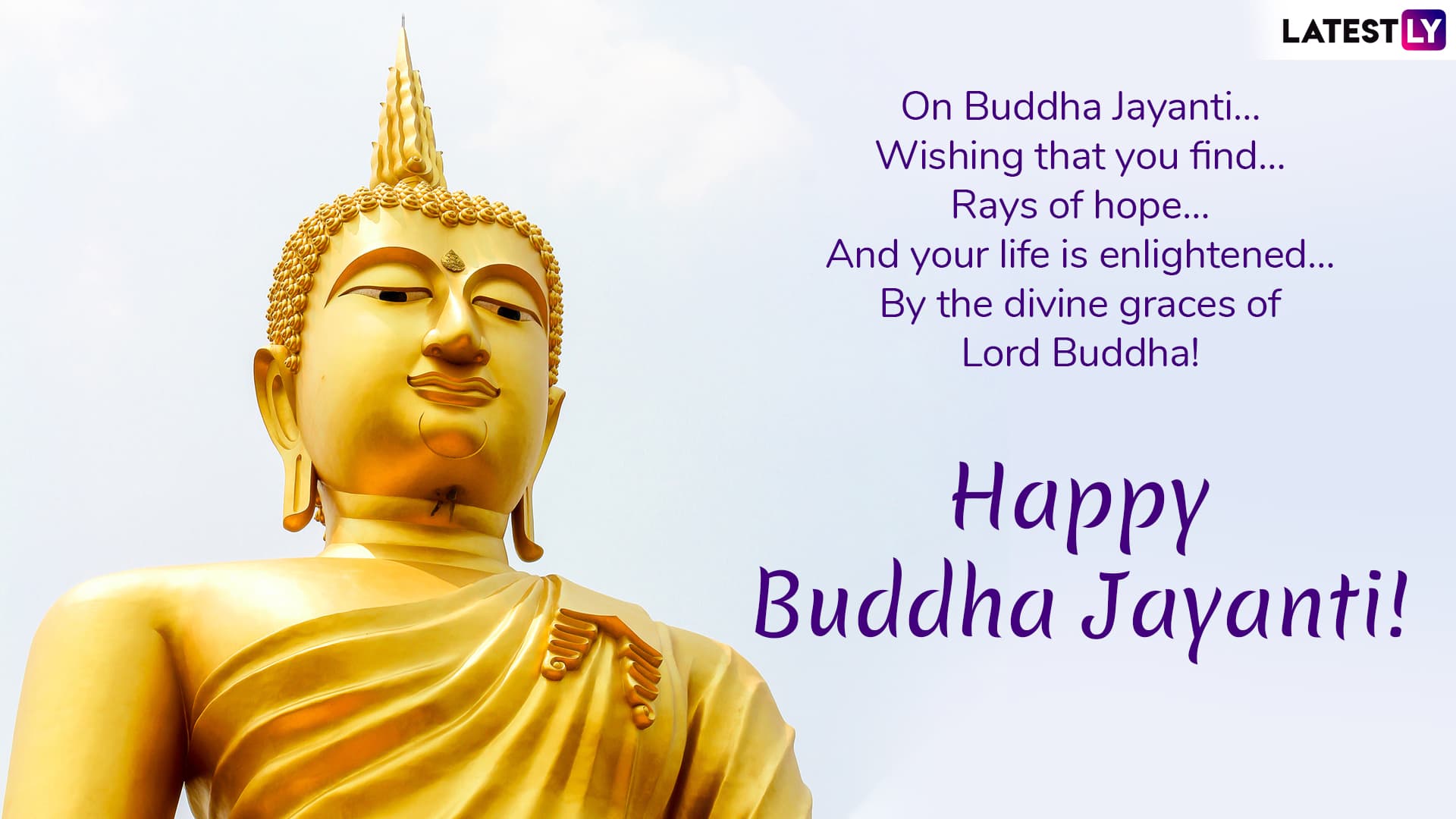 Message reads: On Buddha Jayanti… Wishing that you find… Rays of hope… And your life is enlightened… By the divine graces of Lord Buddha! Happy Buddha Jayanti!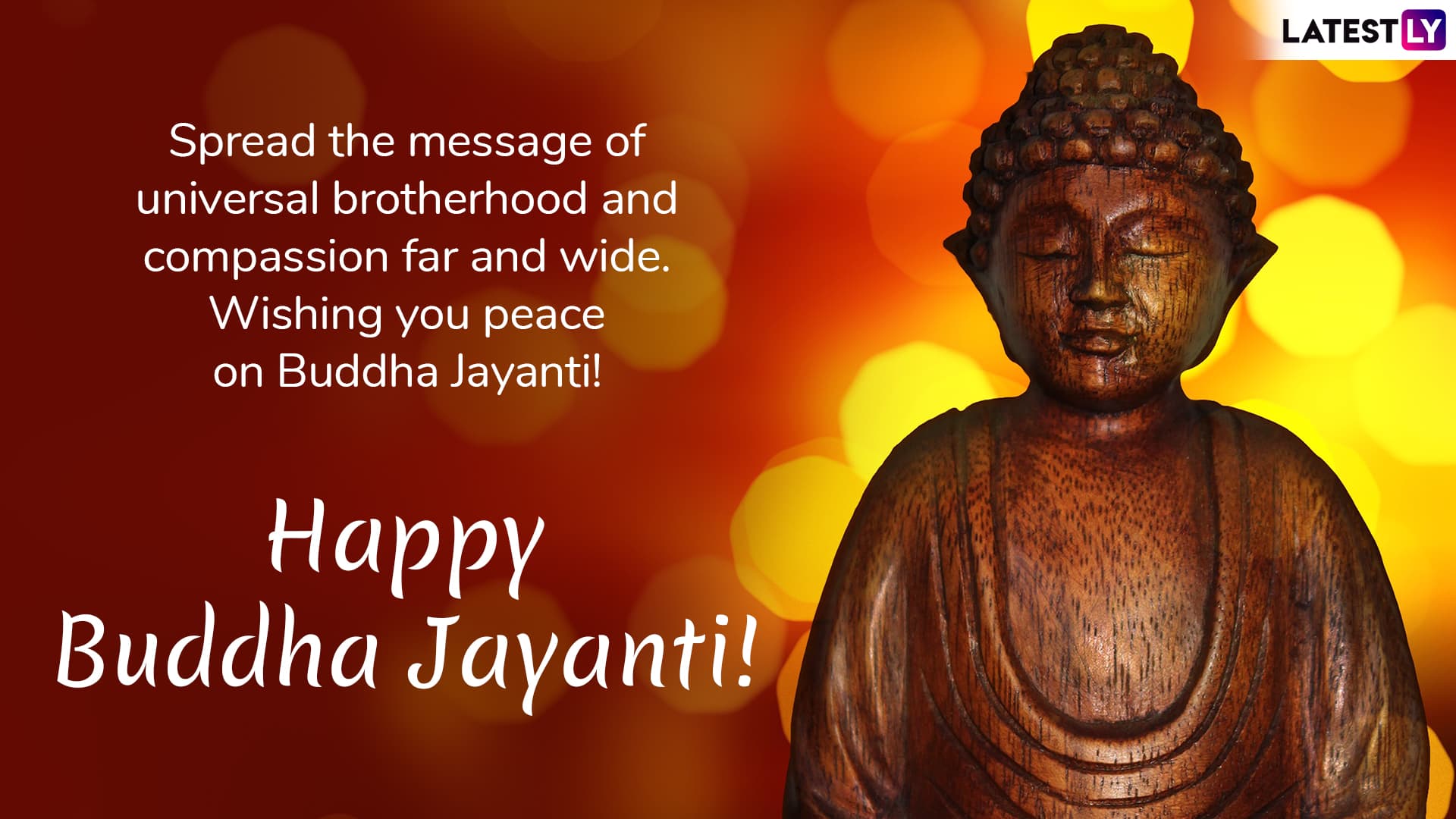 Message reads: Spread the message of universal brotherhood and compassion far and wide. Wishing you peace on Buddha Jayanti!
Buddha Jayanti GIFs
Watch Video of Buddha Jayanti Wishes and Messages:
Buddha Jayanti WhatsApp Stickers
WhatsApp Stickers are another way of sending messages on just a click of a button. You can download special festive packs for different occasions and send your wishes via the stickers. Download Buddha Jayanti WhatsApp Stickers and send them via the messaging app.
We hope the above collection of Buddha Jayanti messages, images, GIFs and wishes help you to send greetings for the day to everyone or share them on social media. We wish you all a very Buddha Purnima 2019!