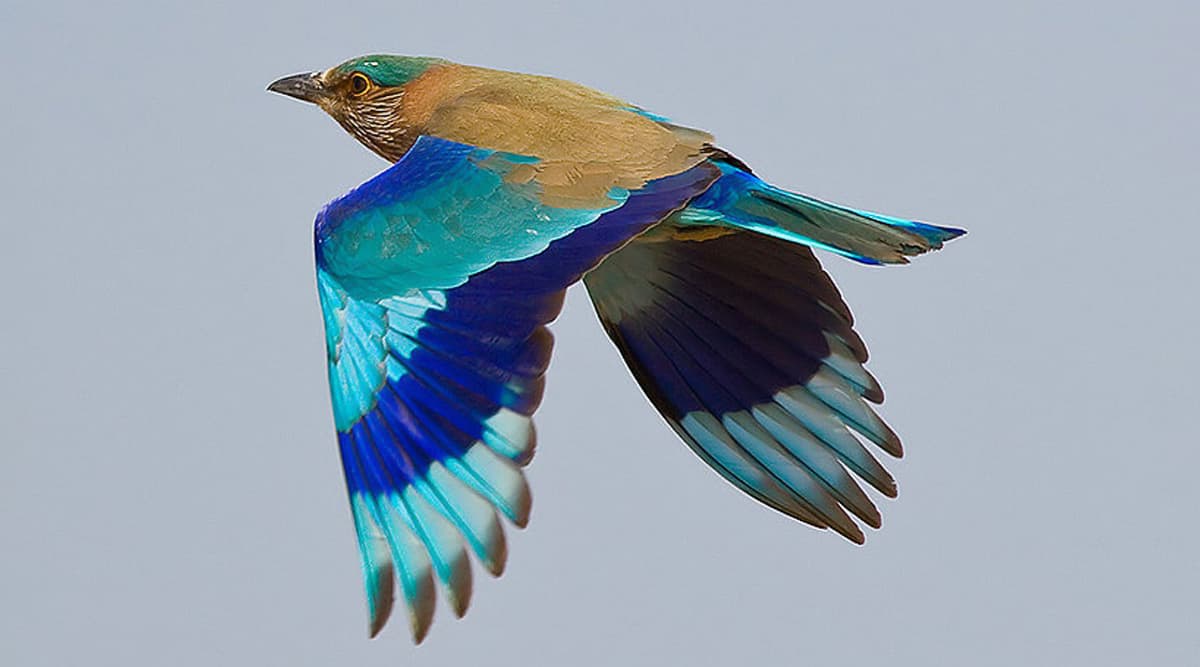 Spotting of the Indian Roller bird or Blue Jay which is known as Neelkanth is considered to be auspicious on Dussehra. According to popular beliefs, Lord Rama is said to have seen the bird before setting on his journey to kill Ravana.
On Dussehra, people often wish each other by sending pictures of Neelkanth. Also known as Palapitta, the blue-throated bird is a protected species and is spotted in southern and western India in the foothills of the Himalayas. Dussehra also called Vijayadashmi is celebrated across India. It falls on the tenth day in the month of Ashwin as per the Hindu calendar. Dussehra 2019 will be celebrated on October 8. Dussehra 2019 Ritual: Here's Why Apta Leaves or 'Sona' Are Exchanged on Dasara or Vijayadashami.
Neelkanth holds great significance in Hinduism as it is another name of Lord Shiva. The bird is believed to be a physical manifestation of Lord Shiva. Its zoological name is Coracias benghalensis and is listed as Least Concern on the IUCN Red List. Neelkanth is the state bird of Andhra Pradesh, Karnataka and Telangana where its density is 50 birds per sq km. In north India, a saying related to the Indian roller goes, "Neelkanth tum neele rahiyo, dudh bhaat ka bhoj kariyo, hamri baat Ram se kahiyo (Neelkanth, you stay blue, feast on rice and milk and convey our wishes to Ram)." Mysuru Palace Dasara 2019: Ahead of the 10-Day Festival, First Team of Elephants Recieve Grand Welcome at the Royal Residence (See Viral Pics & Video).
Video Of a Neelkanth Bird Showing Off Its Majestic Blue-Coloured Wings:
The beautiful bird is often seen in open grounds, on fields post-harvest or in local parks of cities. They are known as friends of farmers as they help cultivators in keep pests under control. They generally feed on arachnids, small reptiles, insects and amphibians. However, its popularity has also affected the already declining population of the bird. People often catch the bird around Dussehra and take it from door to door for money. People are also of the opinion that felling of trees could be the reason for their reducing population.