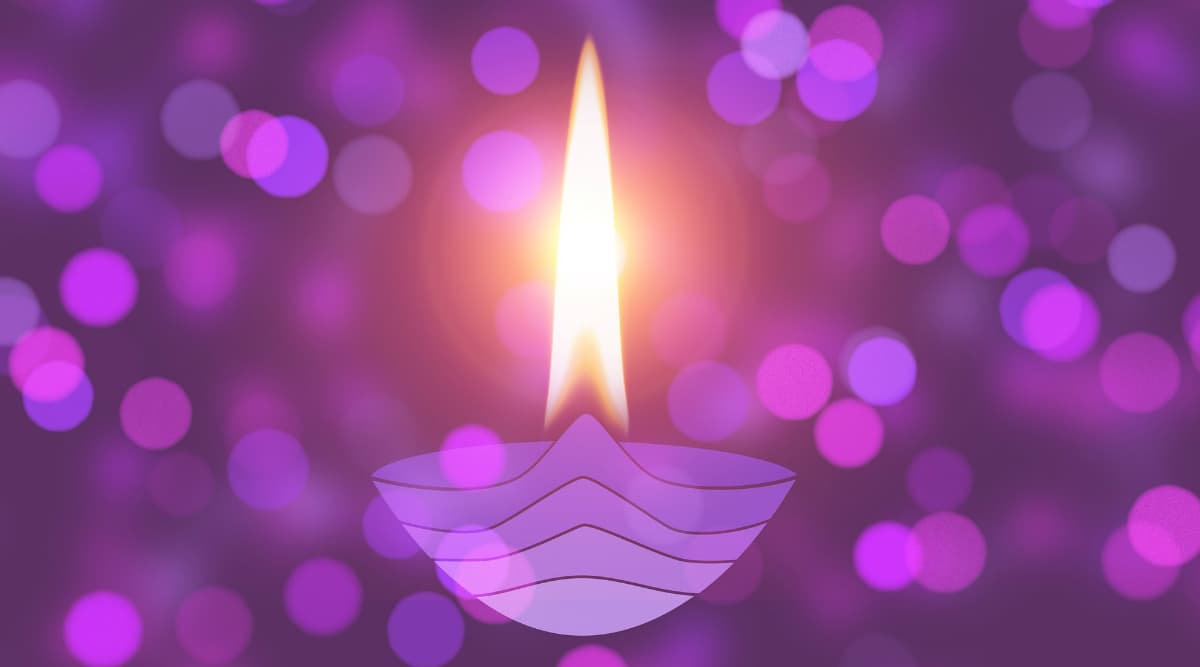 Diwali or Deepavali, the biggest Hindu festival in India, is just around the corner. It is a five-day festival with the calendar full of important days (tithi), shubh muhurat, traditions, customs and rituals. Diwali 2019 begins with Dhanteras on October 25 and will conclude with Bhai Dooj on October 29. The main celebration falls on the third day with devotees performing Lakshmi Puja or Diwali. This year it will take place on October 27. There is a string of other festivities that take place in this period. Diwali holidays are a big thing as it is that time of the year when everyone in the family gets together to celebrate the festival with a lot of zeal and enthusiasm. This is why one must get their holiday calendar sorted in advance. We bring you a complete Diwali 2019 calendar with dates and shubh muhurat tithi for Dhanteras, Naraka Chaturdashi, Lakshmi Puja, Govardhan Puja and Bhai Dooj, so you can enjoy the 'Festival of Lights' with your family and friends. There is also information on other festivities like Kali Puja, Yama Dwitiya, Bali Pratipada, Chitragupta Puja, Govatsa Dwadashi, Gujarati New Year and more. 
Diwali celebrations differ from region to region, but a major part of the country dedicate the festival to Goddess Lakshmi and Lord Ganesha. Devi Lakshmi is considered the Goddess of Wealth and Prosperity while Ganesha is the God of Good Luck and New Beginnings in Hinduism. As per Hindu mythological legends, Ayodhyawasi (people of Ayodhya) welcomed Lord Rama and Devi Sita after they returned to the kingdom post killing Ravana and completing their 14-year exile.
Diwali or Deepavali falls on Amavasya, the New Moon day, which is the darkest night of the Hindu lunisolar calendar. Amavasya is usually considered inauspicious. However, the Amavasya day when Diwali is celebrated is believed to be auspicious, prosperity-bestowing and joyful. Diwali is observed on the fifteenth day of Krishna Paksha (dark fortnight) in Kartik, the holiest month in the Hindu lunar calendar, which is corresponding to October/November as per the Gregorian Calendar. The main day of Diwali is Lakshmi Puja, which is the third of the five-day period. Let's look at all the important days, dates and their significance.
Diwali 2019 Day 1 – Dhanteras
Dhanteras, also known as Dhanatrayodashi and Dhanvantari Trayodashi kicks off the five-day Hindu festival of Diwali. The thirteenth lunar day of the dark fortnight (Krishna Paksha) in the Vikram Samvat Hindu calendar month of Karthik, Dhanteras is celebrated. Dhanteras 2019 date in India is October 25 (Friday). Dhanteras gets its name from the combination of two words – "Dhan" meaning "Wealth" and "Teras" meaning "Thirteen". An important ritual is to buy gold or silver or utensils on Dhanteras. There's also a list of things that one must never buy on Dhanteras.
The festival is dedicated to Dhanvantari, the Hindu God of Ayurveda. And since 2016, National Ayurveda Day is also observed on Dhanteras. The day is also celebrated as Govatsa Dwadashi, which is known as Vasu Baras in the state of Maharashtra. Govatsa Dwadashi is also called Nandini Vrat and is dedicated to cows and calves.
Diwali 2019 Day 2 – Naraka Chaturdashi 
Naraka Chaturdashi is the second day of the Diwali festival. It is known by various names such as Kali Chaudas, Choti Diwali, Naraka Nivaran Chaturdashi or Bhoot Chaturdashi. According to Hindu mythology, demon (asura) Narakasura was killed on this day by Lord Krishna, Goddess Satyabhama and Goddess Kali. The day gets its name 'Naraka Chaturdashi' as it falls on Chaturdashi (14th day) of the Krishna Paksha and saw the killing of Narakasura. Important celebrations like Yama Deepam and Hanuman Puja is also observed on the day.
Diwali 2019 Day 3 – Lakshmi Puja 
The third day and the main celebration of Diwali 2019 take place on October 27 (Sunday). On this day, devotees perform Lakshmi Puja. They worship Goddess Lakshmi and Lord Ganesha. In states such as West Bengal, Odisha and Assam, people perform Kali Puja, also known as Shyama Puja or Kali Pujo. In Gujarat, people celebrate Chopda Puja, also known as Sharda Puja. Tamil Deepavali and Kedar Gauri Vrat are observed in the South Indian states. 
Diwali 2019 Day 4 – Govardhan Puja
On the next day of Diwali, people celebrate Govardhan Puja, also known as Annkut or Annakoot. On this day, Lord Krishna had saved Gokulwasi (people of Gokul) from Lord Indra, the Hindu God of Rain and Thunder. He lifted Mount Annakoot on his little finger to save his subjects. Devotees prepare a large variety of vegetarian food representing the mountain and offer it to Shri Krishna as a mark of gratitude. It occurs on the first lunar day of Shukla Paksha (bright fortnight) in the Hindu calendar month of Kartik.
Fourth day of Diwali is also celebrated as Bali Pratipada in the states of Maharashtra, Karnataka and Tamil Nadu. According to the Hindu legends, Bali Pratipada or Bali Padyami marks the victory of Lord Vishnu over demon king Bali. The fourth day of Diwali festival is also observed as Gujarati New Year. 
Diwali 2019 Day 5 – Bhai Dooj
On the final day of Diwali, people celebrate Bhai Dooj, also known as Bhai Teeka and Bahu Beej. The day just like Raksha Bandhan is dedicated to brothers and sisters. It is called Bhai Phota or Bhai Phonta in West Bengal and Assam. The day is also celebrated as Yama Dwitiya in the Southern states of India. The birthday of Chitragupta, the Hindu God of Justice is also celebrated on Yama Dwitiya and Chitraguptajayanti Puja is performed on this day.
If Dussehra is symbolic of the victory of "good over evil", Diwali symbolises the "victory of light over darkness and knowledge over ignorance." The light from diyas (earthen decorations) and candles is a metaphor for knowledge and consciousness. Diwali is about happiness, togetherness, unity and joy. One must eradicate negativity, ignorance and hatred for others and embrace everyone with love. Let this Diwali bring all the right change in our lives. We wish everyone a very Happy Diwali 2019.