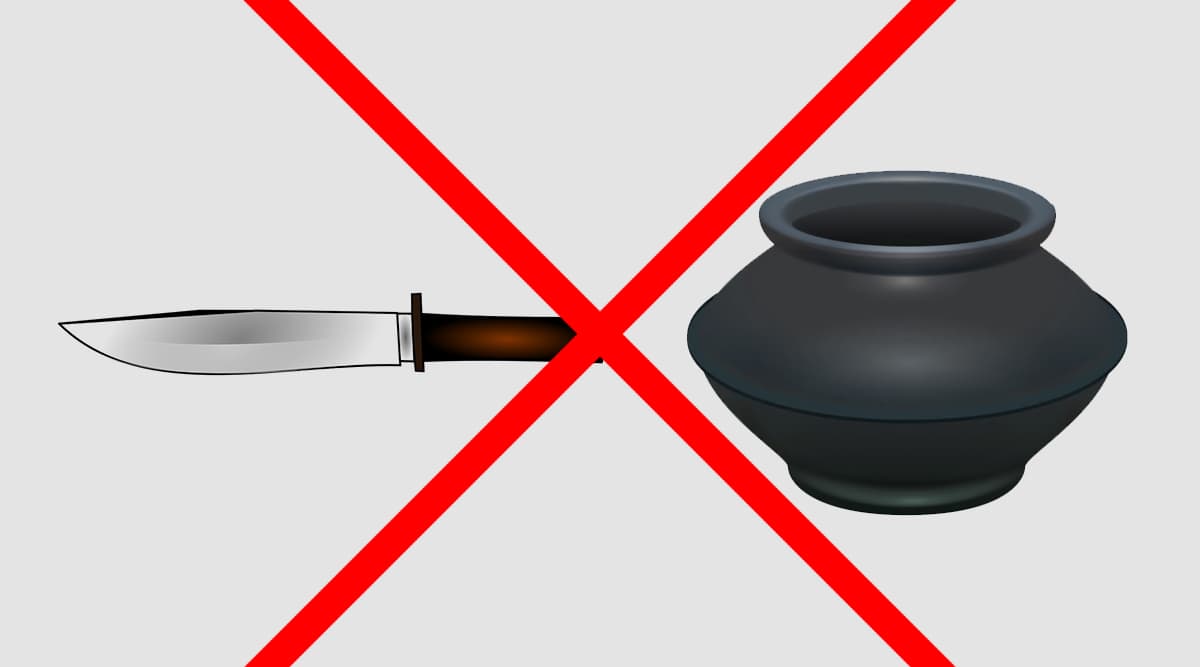 The auspicious festival of Dhanteras is today October 25, 2019 which marks the onset of Diwali. The festival of light is preceded by Dhanteras, which is known to be a significant day for buying gold and other auspicious things. While many people know what exactly they should buy on Dhanteras, others are still skeptical on the items they should not purchase. Yes, there are a few things considered ominous when bought on Dhanteras. Diwali 2019 Calendar: Know Dates of Dhanteras, Lakshmi Puja, Bhai Dooj and Other Important Days of The Festival of Lights. 
Dhanteras technically marks the first day of Diwali celebrations, followed by Choti Diwali and Badi Diwali. Observed on the thirteenth day of the Krishna Paksha, in the month of Kartik, the festival holds immense importance. For people who don't know, Dhanteras can be described as the auspicious day for wealth where Dhan means money/ wealth and Teras signifies the thirteenth day. Dhanteras 2019 will be observed on October 25.
People perform rituals and offer prayers to Lord Dhanvantari, the God of Ayurveda. The Goddess of wealth, Goddess Lakshmi, is also worshipped on this day. Devotees prepare for the arrival of the Goddess Laxmi by cleaning the house and officially beginning the preparation for the festival of lights.
On Dhanteras, people usually buy gold or other valuable things. However, there are certain things that you should avoid buying on Dhanteras as per various superstitions that prevail. Here are some such things:
Empty Vessel: It is said that you shouldn't purchase empty vessels on this day. Anything that enters your house should be full. Empty vessels signify the emptiness in life. If you are really willing to buy an empty vessel on this day, make sure to fill it with something, even water will do.

Knife: Things that cut or break are often avoided on this day. Dhanteras is about building and growing. Do not buy a knife on this day. If required buy it a day before or after.

Glass: Glass isn't considered a very auspicious material for Dhanteras. It breaks easily and signifies fragility.

Gifts: Buy something for yourself and your house. The idea is to not buy things you plan to give away.

Anything Black: Hindus do not consider black as an auspicious colour. It is tied with bad luck and darkness. Buy things that are bright in colour and signify happiness.

Anything Damaged: Damaged products are considered bad luck, especially if bought on Dhanteras. Check whatever you buy well before buying.
Well, all these rules are merely based on the superstition that prevails in our society. Make sure whatever you buy on Dhanteras is for good use to you. Devotees believe that if you purchase gold and silver jewellery or utensils on this day it is equivalent of inviting Goddess Lakshmi at home, so make a call accordingly.