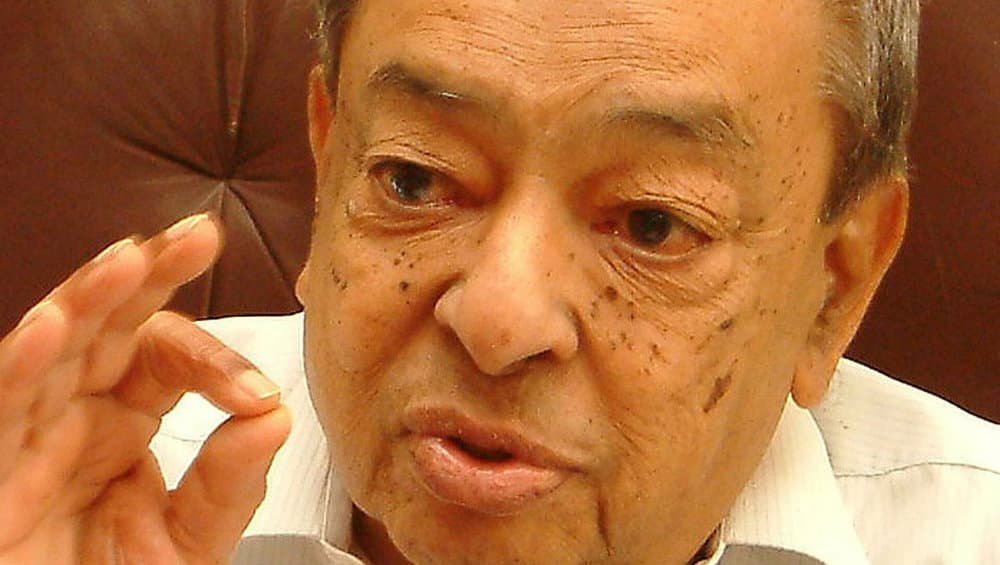 It will be the 98th birth anniversary of Dr Verghese Kurien this year on November 26. Dr Verghese Kurien is fondly known as the 'Father of White Revolution of India', and 'Milkman of India'. His journey is noteworthy, his work exemplary, and his life is worth learning for any individual who strives to bring a change in the world.
Born on November 26, 1921, in Kozhikode, Kerala, Dr Verghese Kurien was a revered personality, admired by the world all over. He not only made India self-sufficient in dairy products but also in edible oils. Dr Verghese Kurien fought with mafias and cartels in his own manner and fought his way in making India a ranker in the production of milk. National Milk Day: From Stronger Bones to Weight Loss, Here Are the Health Benefits of Cow Milk.
In his entire lifetime, Dr Verghese Kurien has lifted millions of people out of poverty, both in India and abroad. As the decorated personality will be observing his 98th birth anniversary, this November 26, we at LatestLY bring you some of the facts related to Dr Verghese Kurien, which will inspire you beyond words. National Milk Day 2019 Date And Significance: All About The Day That Celebrates The Life of Dr Verghese Kurien.
1. Dr Verghese Kurien was an intriguing military cadet and a boxer in his college days.
2. It is little known fact that Dr Verghese Kurien wanted to join the Indian Army as an engineer, but it was on the insistence of his mother that he joined the prestigious Tata Steel Technical Institute, Jamshedpur.
3. It is said that Dr Verghese Kurien had visited Nestle's headquarters, in 1956, requesting them to add more Indians in their workforce among other things. However, he was mocked, saying "the task of making condensed milk could not be left to the natives." He returned to India, scaled up the production of Amul's condensed milk, and in only two years, got the Indian government to ban the imports of condensed milk in the country.
4. Not many people know that Dr Verghese Kurien is the founder of the Institute of Rural Management Anand (IRMA).
5. Not just in India, Dr Verghese Kurien helped Sri Lanka, (then) Soviet Union, China, and even Pakistan in setting up Amul-like similar cooperatives in their own backyard.
6. With Dr Verghese Kurien's continuous and strenuous efforts, India became the largest producer of milk after surpassing the United States of America (USA) in 1998.
7. It is a little known fact that Dr Verghese Kurien, who was on a government job at a creamery to serve the bond-period for his scholarship, was about to leave his job mid-way and leave Anand. However, it was on Tribhuvandas Patel's insistence – founder of Amul – that he decided to stay back. And the rest they say is history.
8. Dr Verghese Kurien is a recipient of many honours – Ramon Magsaysay Award (1963), Padma Shri (1965), Padma Bhushan (1966), Krishi Ratna (1986), World Food Prize (1989), International Person of the Year (1993), and Padma Vibhushan (1999) among others.
9. Dr Verghese Kurien's birthday is also celebrated as National Milk Day in India. The day is celebrated with joy and much enthusiasm majorly amongst the farmers and people in milk associations.
10. Dr Verghese Kurien is proudly and fondly called as a person who was 'of the farmer, by the farmer, for the farmer', on the similar lines of the Indian constitution which is based on the principle of 'by the people, for the people, of the people'.
A social entrepreneur, Dr Verghese Kurien, single-handedly changed the landscape of dairy production in India, transforming the milk-deficient nation into the world's largest milk producer through his 'billion-litre idea' and 'Operation Flood' and other initiatives. As November 26 nears, we thank the Milkman of India for his efforts in catapulting India to a global stage, and wish his soul rests in peace!