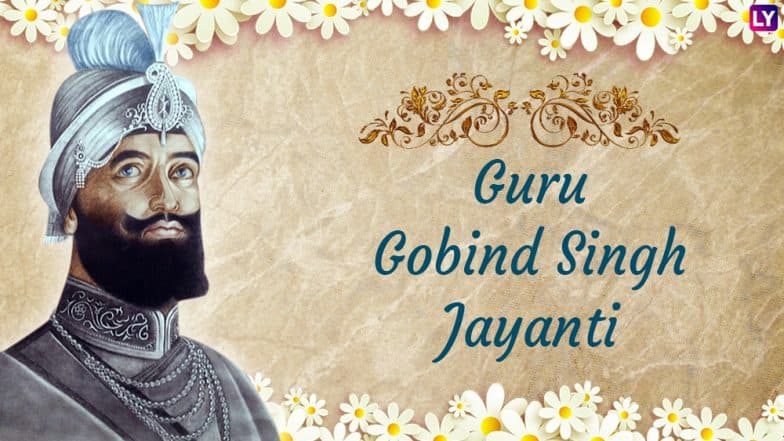 January 13, 2019, marks the 352nd birth anniversary of the tenth guru of the Sikhs Shree Guru Gobind Singh. The day is celebrated all over as the Guru Gobind Singh Jayanti, and the festivities will go hand in hand with another momentous occasion for the Sikhs called Lohri. As is customary in the Sikhs, lakhs of followers of the religion throng the Gurudwaras to seek blessings of the god. But before all of that, wish your near and dear ones on Guru Gobind Singh Jayanti. It is also known as Prakash Parv. Here's a list of images, wallpapers in HD of Guru Gobind Singh, quotes on Prakash Parv, greetings, wishes, WhatsApp stickers, GIF Greetings videos, and more to wish on the special occasion. Guru Gobind Singh Jayanti 2019 Wishes: WhatsApp Stickers, Hike Messages, GIF Image Greetings, SMS, Facebook Quotes to Wish on Prakash Parv
Shri Guru Gobind Singh Ji was born on January 5, 1666, although the Sikhs celebrate their Gurus birthday in January. Born in Patna, Bihar to Guru Tegh Bahadur, the ninth guru of the Sikhs, he was designated as the tenth guru when his father was assassinated after refusing to convert to Islam. Guru Gobind Singh was an instrumental figure in uniting the Sikhs and setting up the five K tradition consisting of – Kesh, Kangha, Kara, Kirpan and Kacchera. In addition to the five K's, several code of ethics also came up for the Sikhs.  Guru Gobind Singh Jayanti 2019: Date and Significance of Prakash Parv to Mark 352nd Birth Anniversary of Tenth Sikh Guru.
The day is marked by the distribution of sweet known as the Kadha Prasad which is a special type of Halwa. It is said the sweet can only be consumed in a special posture while sitting with head bowed and hand raised. The recipe for the sweet is simple yet full of taste and is a symbol of humility. At the Harmandir Sahib or the Golden Temple in Amritsar, the sight on the Guru Gobind Singh Jayanti is a sight that is synonymous with devotion. A sea of humanity converges at the holy temple to seek the blessings of the god.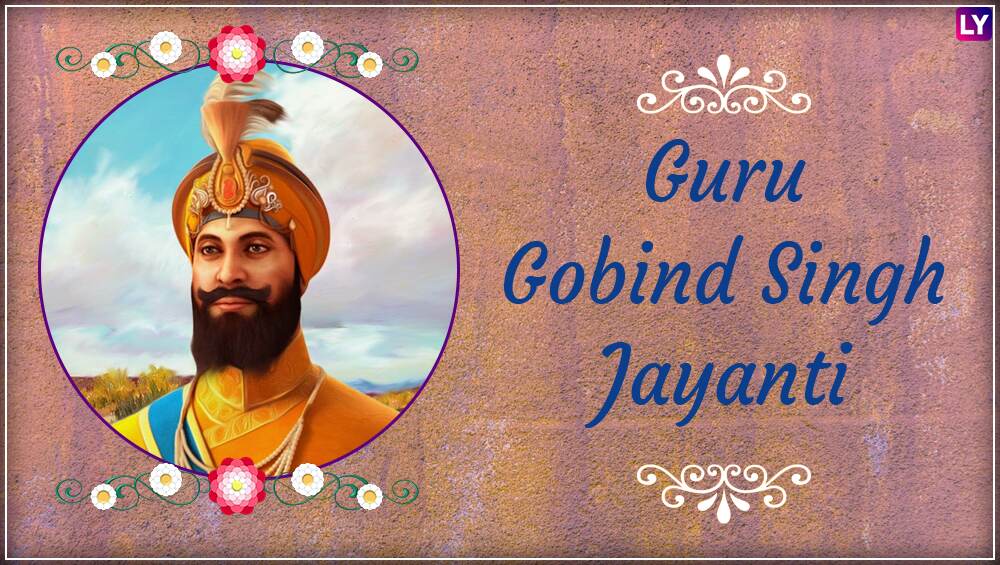 WhatsApp Message Reads: Nanak Naam Jahaaz Hai, Jo Chadhe So Uttre Paar! Happy Guru Gobind Singh Jayanti!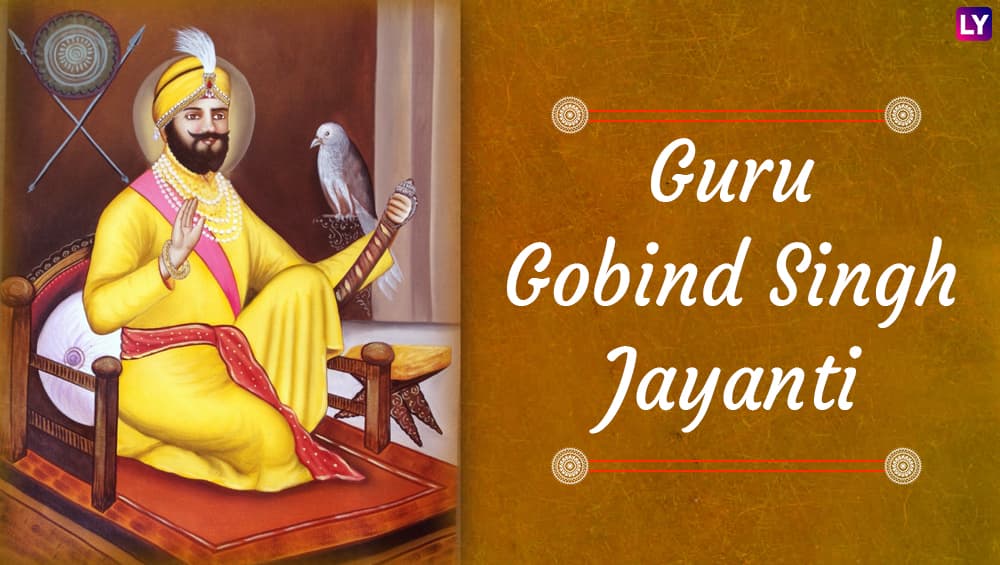 WhatsApp Message Reads: May happiness and blessings surround you as we join together to remember the beloved Guru Gobind Singh Ji and the beginnings of Sikhism. Happy Guru Gobind Singh Jayanti.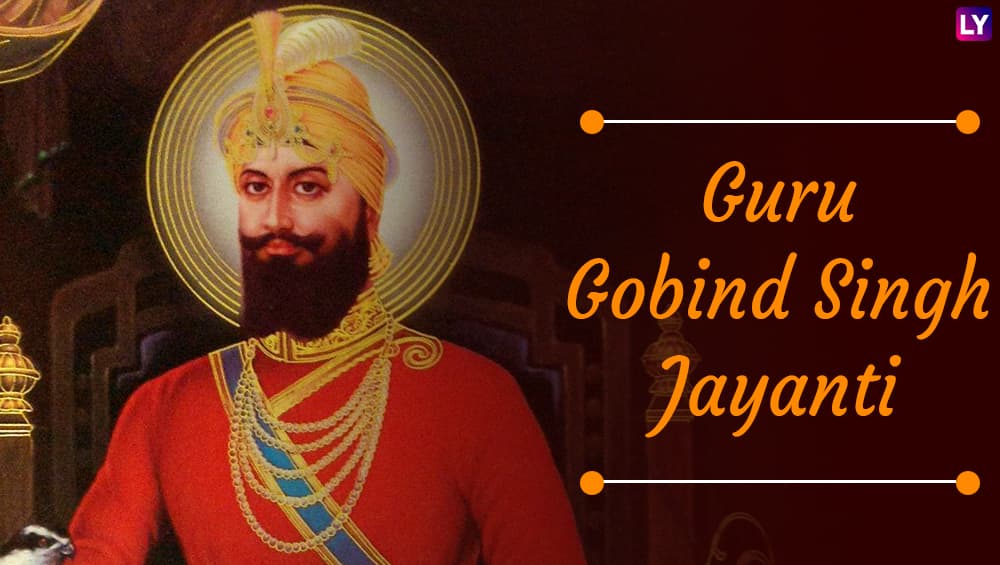 WhatsApp Message Reads: Blessings of your teachers and almighty cannot be taken for granted. These are only with you until you do good deeds. Gurpurab Di Lakh Lakh Wadhai.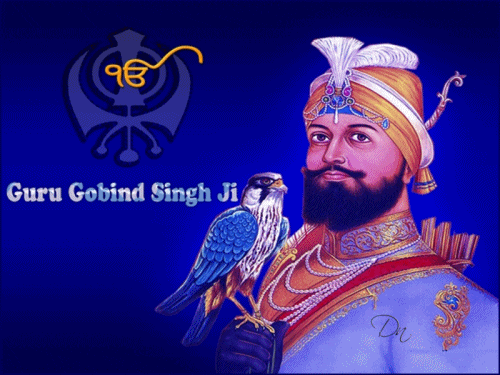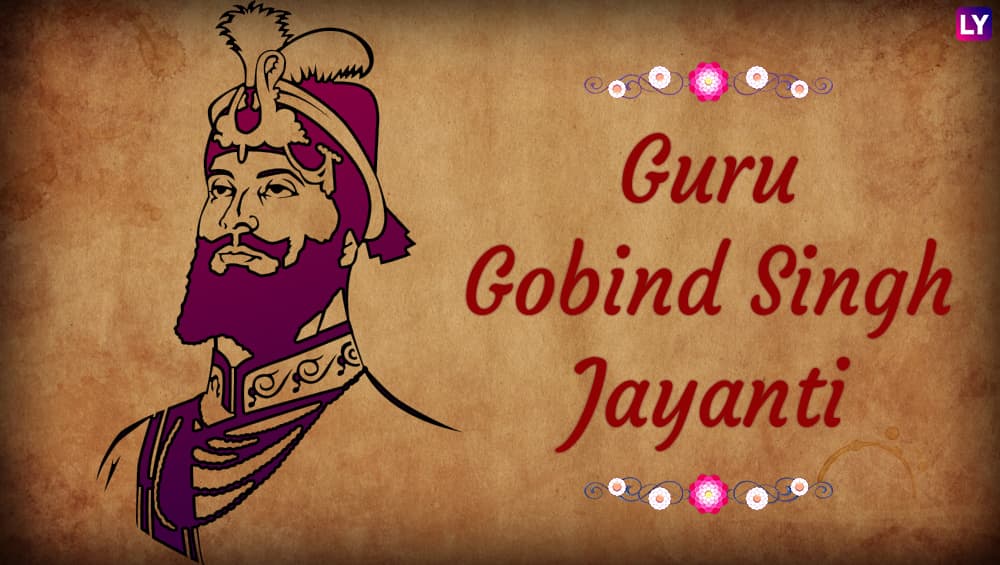 WhatsApp Message Reads: As a Sikh, you cannot forgo the option of doing good for society at large. Do good, even if it takes your life away. Heartiest Gurpurab Greetings.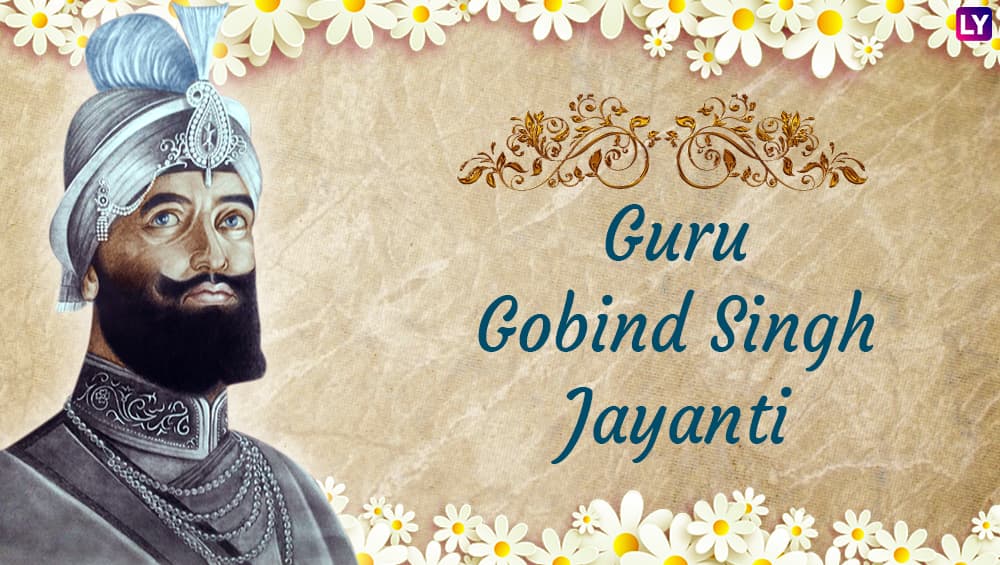 WhatsApp Message Reads: Heartiest Gurpurab greetings to all of you.
On Guru Gobind Singh Jayanti, the devotees also distribute food, and large langars are held at many places in order to felicitate the disbursement of sweets and cold drinks. So make sure to first wish your family and friends on Prakash Parv for which the above collection of Guru Gobind Singh Jayanti photos, images, greetings, quotes, WhatsApp stickers and more is available. And after that get on celebrations mode to remember the saint, philosopher and warrior. Happy Guru Gobind Singh Jayanti 2019.