May 18 marks a very important celebration for Buddhists all over the world. It is the celebration of Buddha Purnima or Vesak Day. Also called as Buddha Jayanti it is the day that marks the birthday of Lord Buddha, who was instrumental in establishing the faith of Buddhism. This day is celebrated not only in India but Buddhists all over the world. On Vesak Day, people of the community ensure they visit the Buddhist temples and seek blessings from Buddha. People also exchange Buddha Jayanti messages and greetings over social media with everyone. We thus give you a collection of Buddha images, Buddha Jayanti greetings, messages and wishes which you can send to everyone on this day. Buddha Purnima 2019 Quotes and Messages: Share These Inspirational Teachings by Lord Buddha to Celebrate Buddha Jayanti.
It is said that Lord Buddha's birth, achieving enlightenment, and passing away into Nirvana all took on the same day of the full moon. Thus each full moon is a significant one in the Buddhist community. On Buddha Jayanti people rever the teachings of Lord Buddha. Devout believers sometimes spend the entire day in temples, some others indulge in charity work. Several temples thus have accompanying events on this day. People meet and exchange Buddha Jayanti greetings with each other. Given below is a collection of WhatsApp stickers, GIFs, Images, Messages and greetings for Buddha Purnima 2019. Buddha Purnima 2019: Who is Buddha? 19 Facts about the Founder of Buddhism, Siddhartha Gautama.
Buddha Purnima 2019 Greetings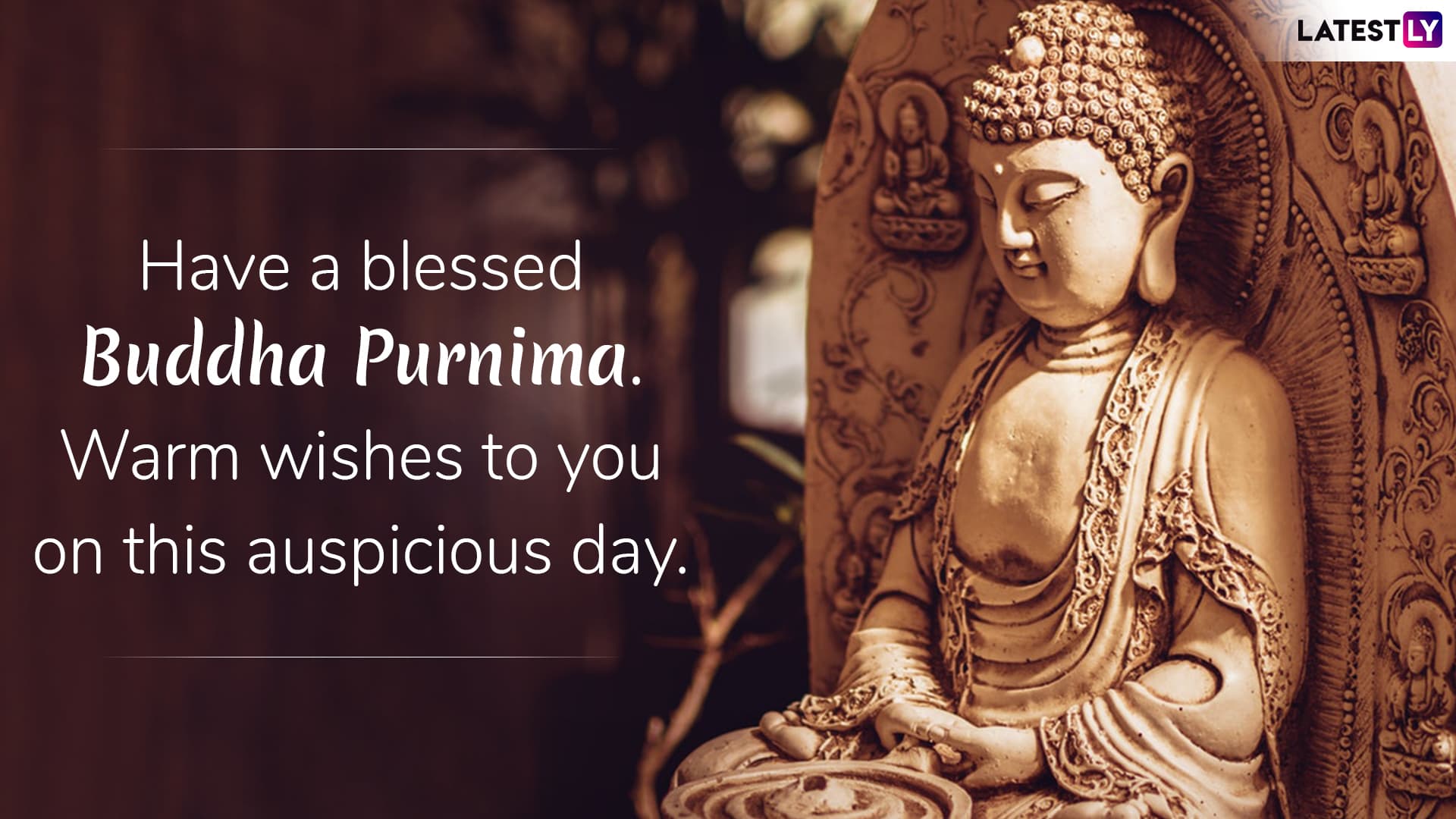 Message reads: Have a blessed Buddha Purnima. Warm wishes to you on this auspicious day.
Message reads: In the burst of illumination, He discovered the meaning of existence and thus became Lord Buddha. Happy Buddha Jayanti!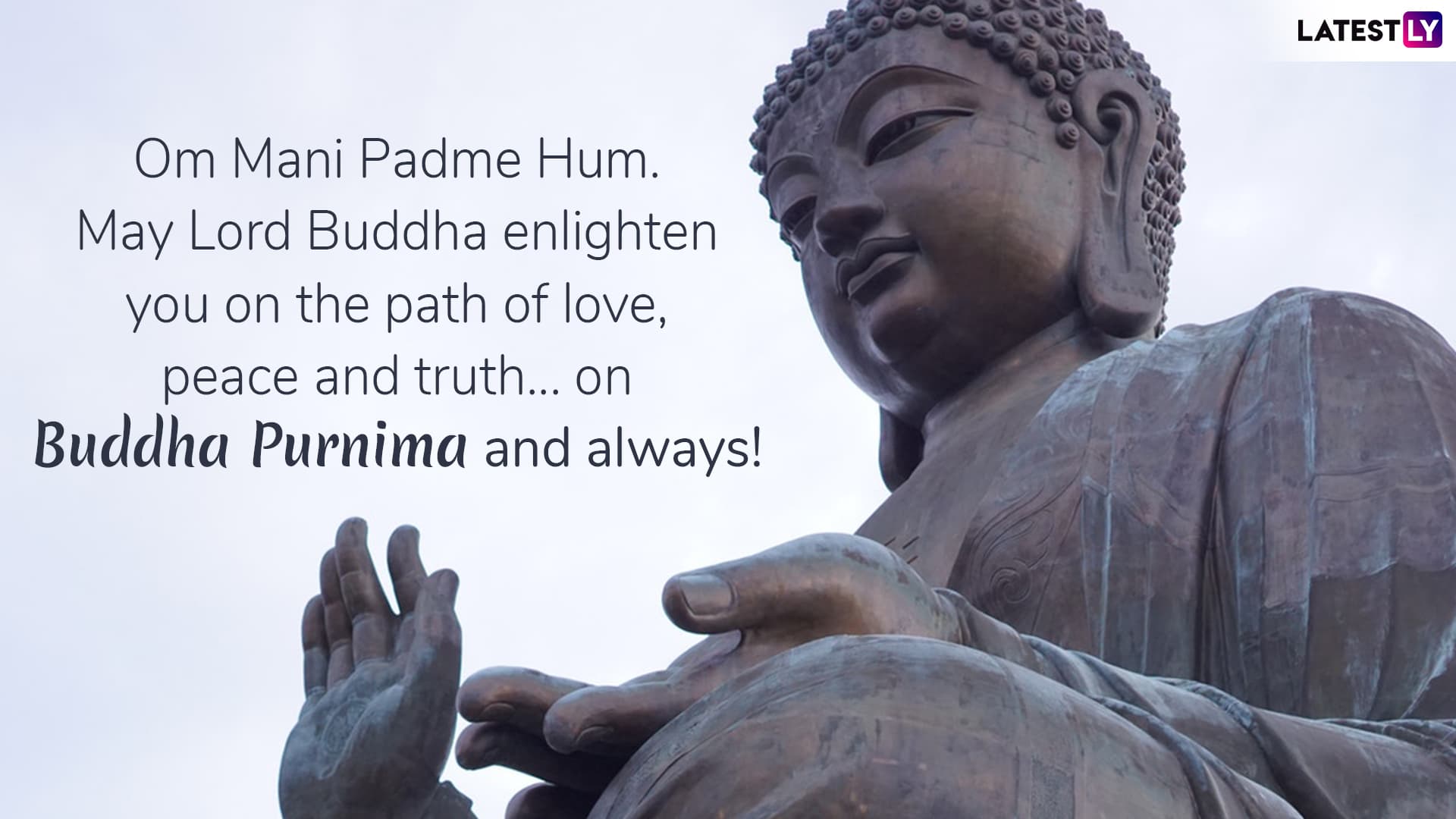 Message reads: Om Mani Padme Hum. May Lord Buddha enlighten you on the path of love, peace and truth... on Buddha Purnima and always!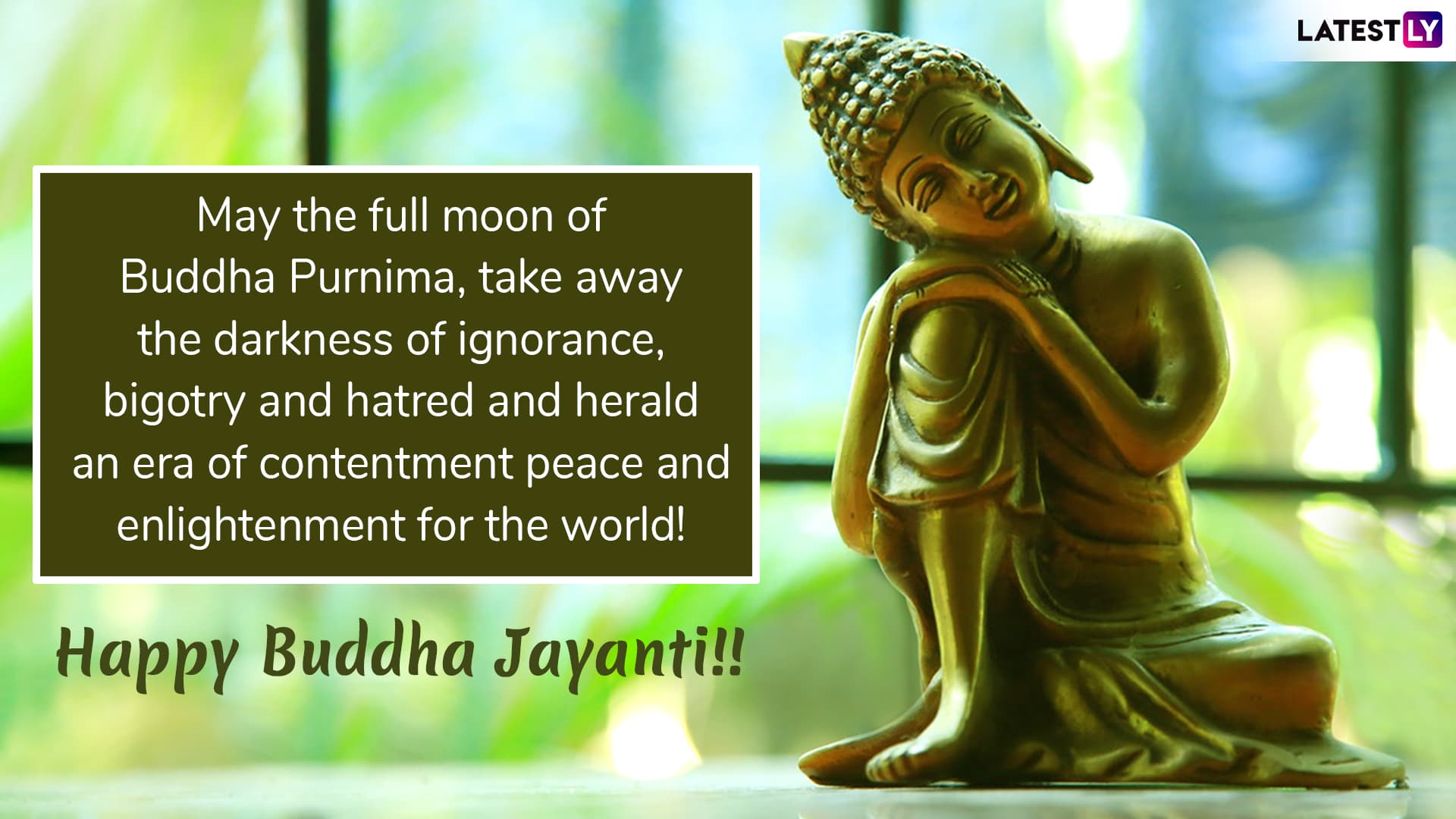 Message reads: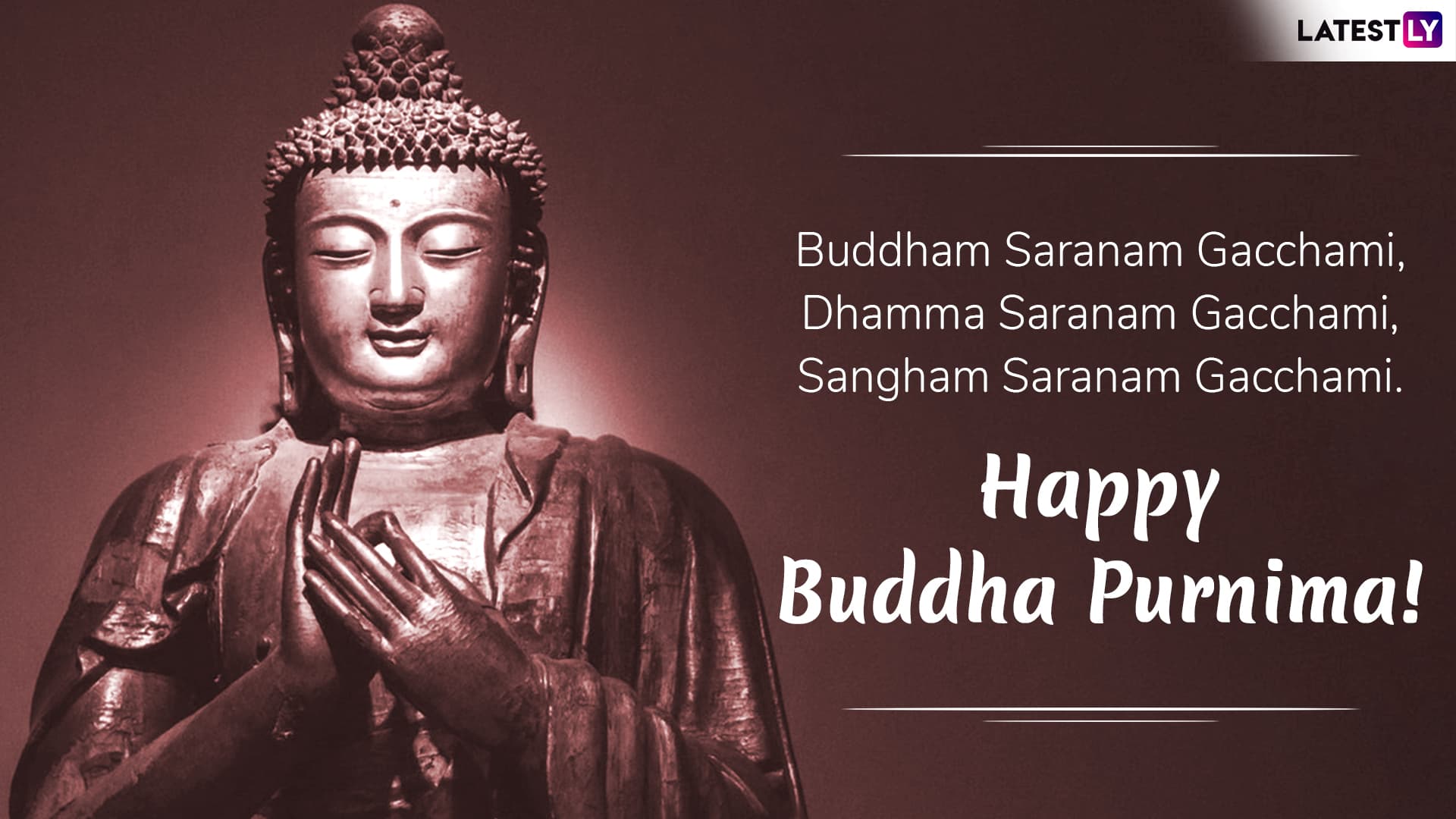 Message reads: Buddham Saranam Gacchami, Dhamma Saranam Gacchami, Sangham Saranam Gacchami. Happy Buddha Purnima!
Buddha Purnima GIFs
Buddha Jayanti WhatsApp Stickers
You can now download special festive and occasional stickers on Playstore and then use them via messaging applications. WhatsApp stickers have become very popular ever since they are launched. So you can also download Buddha Jayanti stickers and use them via your app.
Watch the video below:
So don't forget to share these Buddha Jayanti messages on Buddha's birth anniversary and spread good wishes with everyone. Wishing you a happy Buddha Purnima 2019!
(The above story first appeared on LatestLY on May 18, 2019 07:00 AM IST. For more news and updates on politics, world, sports, entertainment and lifestyle, log on to our website latestly.com).