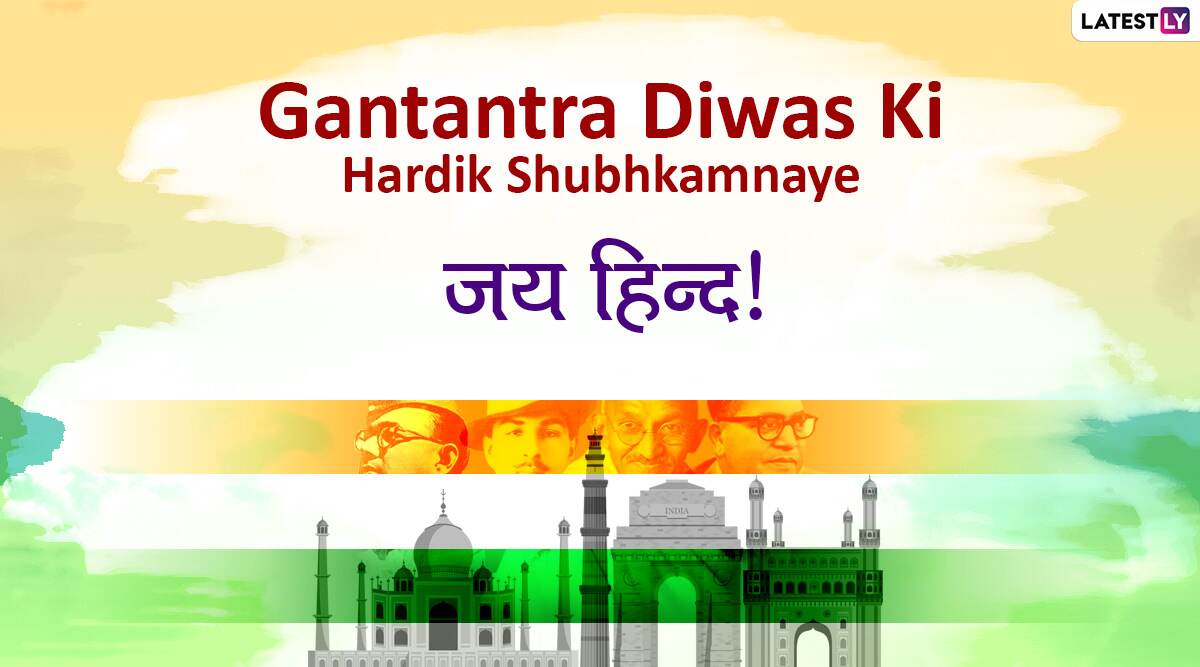 Republic Day or Gantantra Diwas is observed on January 26 every year, since the Indian constitution came into effect on January 26, 1950. It is a national holiday across the country, and people in all realms of life celebrate our countries achievement with pride. Republic Day celebrations take place with great pomp and splendour across the country, but the celebrations are especially grand in the Capital, New Delhi. The Delhi Republic Day Parade is known for its splendour acts but also the zeal and hard work that goes into the making of this annual event. People also exchange wishes and greetings on the day and as we celebrate India Republic Day 2020, here is some Happy Republic Day 2020 wishes and messages in Hindi, 71st Republic Day WhatsApp Stickers and Gantantra Diwas Facebook Status, Republic Day 2020 images and HD wallpapers, Gantantra Diwas pictures to share with your friends and family. Republic Day 2020 Hindi Messages: Latest WhatsApp Stickers, Facebook Greetings, Gantantra Diwas Images, Quotes and SMS to Wish on India's 71st R-Day.
In addition to this traditional parades in the capital, and smaller government-initiated events in various states like Maharashtra, Tamil Nadu, etc, Republic Day is also widely celebrated by students and teachers in schools and colleges. Local societies also partake in these celebrations by organising the flag-hoisting ceremonies and other cultural events and social get-togethers. This year's Republic Day celebration is also bound to be filled with similar traditions and we hope that these wishes add a splash of patriotic spirit to your plans for the Republic Day weekend. Happy Republic Day 2020 Wishes: WhatsApp Stickers, Facebook Greetings, GIF Image Messages, Patriotic Quotes And SMS to Send on January 26.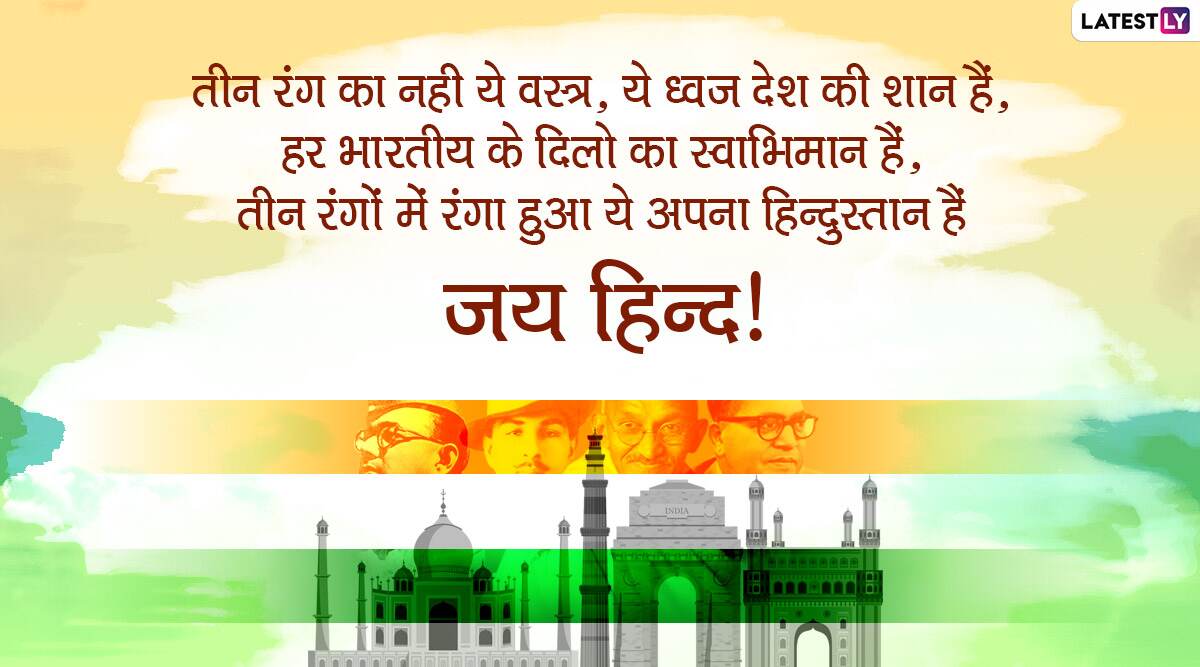 WhatsApp Message Reads: तीन रंग का नही ये वस्त्र, ये ध्वज देश की शान हैं, हर भारतीय के दिलो का स्वाभिमान हैं, तीन रंगों में रंगा हुआ ये अपना हिन्दुस्तान हैं! जय हिन्द!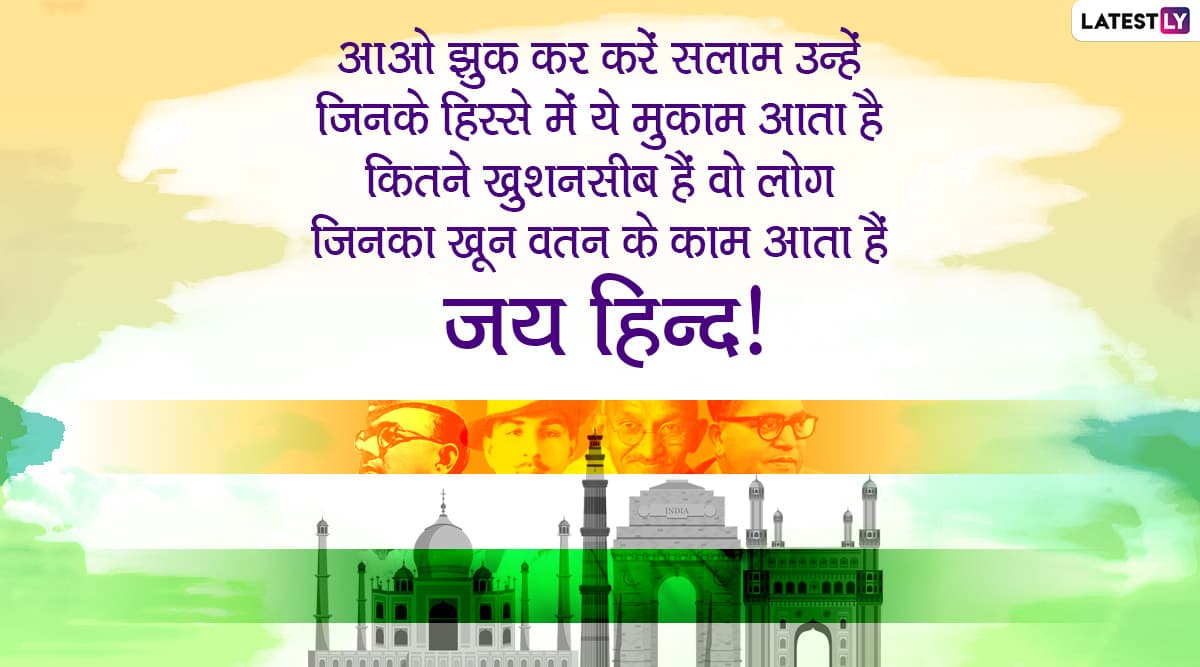 WhatsApp Message Reads: आओ झुक कर करें सलाम उन्हें जिनके हिस्से में ये मुकाम आता है, कितने खुशनसीब हैं वो लोग जिनका खून वतन के काम आता हैं|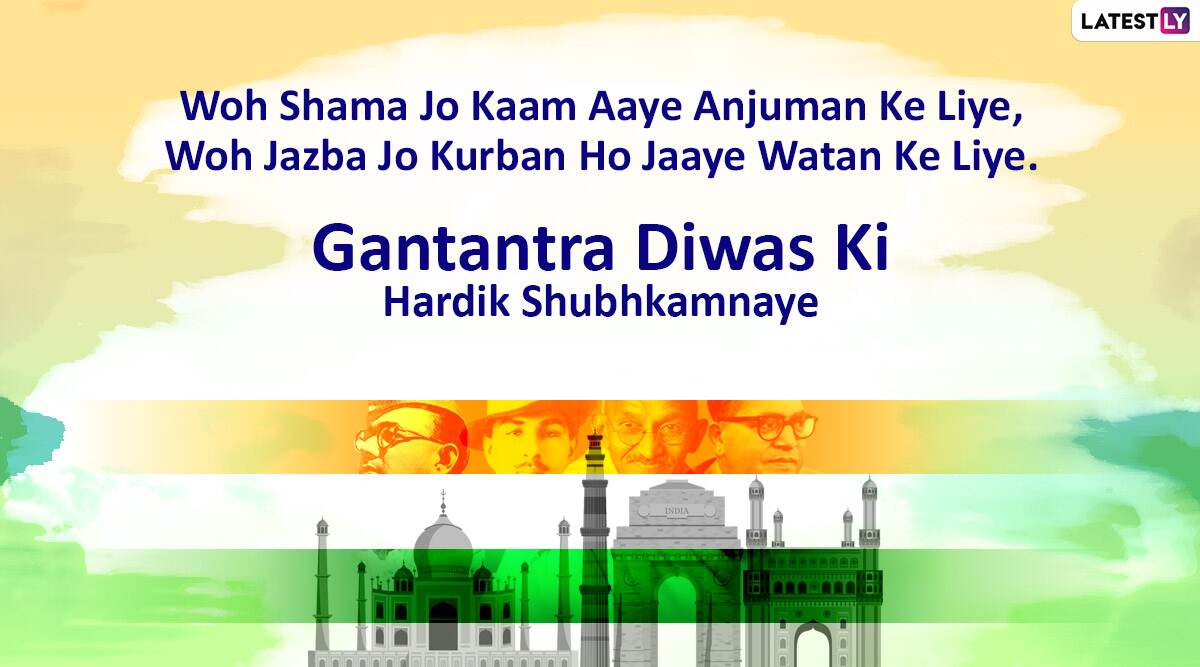 WhatsApp Message Reads: Woh Shama Jo Kaam Aaye Anjuman Ke Liye, Woh Jazba Jo Kurban Ho Jaaye Watan Ke Liye. Gantantra Diwas Ki Hardik Shubhkamnaye.
WhatsApp Message Reads: Yaad Rakhenge Veeron Tumko Hardam, Yah Balidan Tumhara Hai, Humko Toh Hai Jaan Se Pyara, Yah Gantantra Hamara Hai.
WhatsApp Message Reads: Yeh Nafrat Buri Hai, Naa Paalo Ise Dilon Mein, Khalish Hai, Nikalo Ise, Naa Tera, Naa Mera, Naa Iska, Naa Uska, Yeh Sab Ka Watan Hai, Bacha Lo Ise. Jai Hind.
Happy Republic Day 2020 Wishes & Greetings: WhatsApp Messages, Quotes & Images To Send On January 26
How to Download India Republic Day WhatsApp Stickers Online?
We have provided readers with Republic Day 2020 images, Republic Day 2020 greetings, Happy Republic Day wishes, Happy Republic Day images, Republic Day HD wallpapers and more. However, if you still want something extra special, you can download lovely Happy Republic Day 2020 WhatsApp Stickers online from Play Store app. Here is the download link. We wish everyone celebrating the big national festival, a very Happy Republic Day 2020.