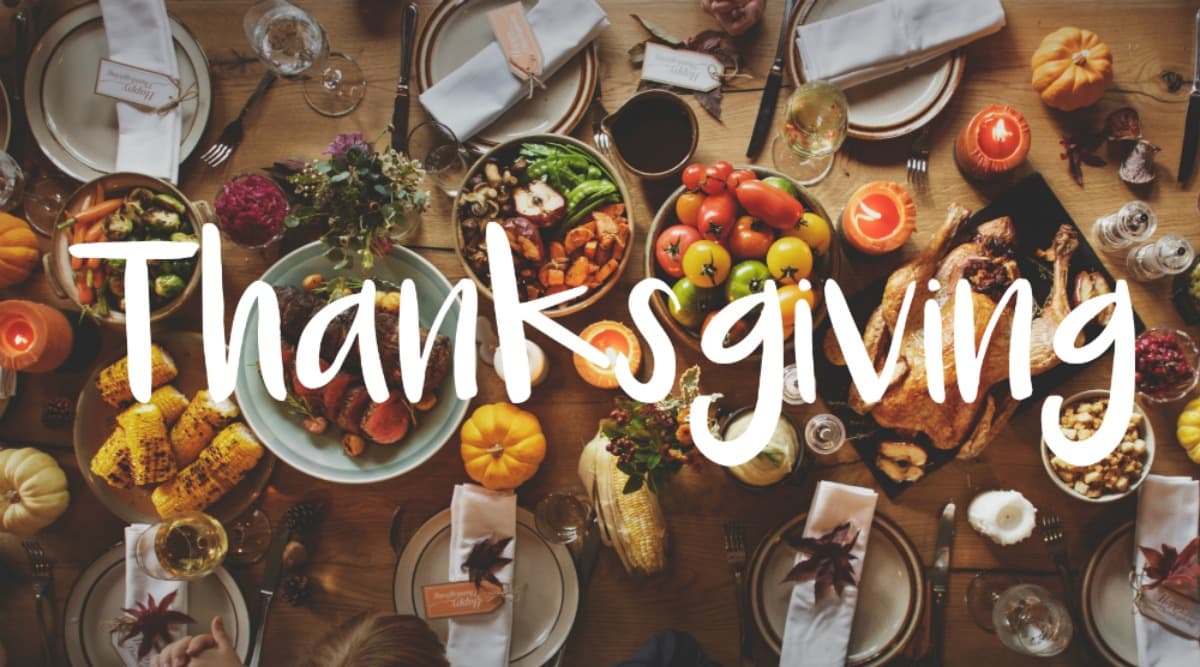 Thanksgiving 2019 is here! The annual fall festival of the US celebrates the end of the harvest season and the beginning of the holidays is celebrated on November 28 this year. It is observed every year on the fourth Thursday of November. Thanksgiving is a day where people offer thanks and sacrifice for the blessing of the harvest of the preceding year. Every year, on Thanksgiving Day, people send Happy Thanksgiving Greetings Cards, WhatsApp Message, wishes and GIF Images to their friends and family and share what they are thankful for. Easy Thanksgiving Dinner Recipe 2019: Step-by-Step Beginners' Guide to Making Roast Turkey This Turkey Day!
Thanksgiving celebrations in the US revolves around spending quality time with the family, making delicious meals consisting of turkey, stuffing, potatoes, cranberry sauce, and other farm-ingredients. There are various Thanksgiving parades, parties and festivities that are celebrated nationwide. While Thanksgiving was once considered a religious festivity, it has been celebrated as a secular annual gathering in recent times. The essence of this festival is to remind oneself to be grateful for all the small and big blessings in life. Happy Thanksgiving Day 2019 Messages: WhatsApp Stickers, Facebook Greetings, GIF Images, SMS, Quotes to Wish on US National Holiday.
While Thanksgiving is also celebrated in Canada, some of the Caribbean islands, and Liberia, the date of celebration in these countries differs. As we prepare to celebrate this important festival, here are some tips and tricks on what to write on your Thanksgiving Greetings. These Happy Thanksgiving wishes and quotes are bound to be helpful for you to send out your Thanksgiving 2019 wishes, greeting cards, WhatsApp Stickers as well as e-cards for Facebook Status! Thanksgiving 2019 Funny Memes and Jokes: Here's A Giant Helping of Turkey Day Jokes for Your Insatiable Meme Appetite.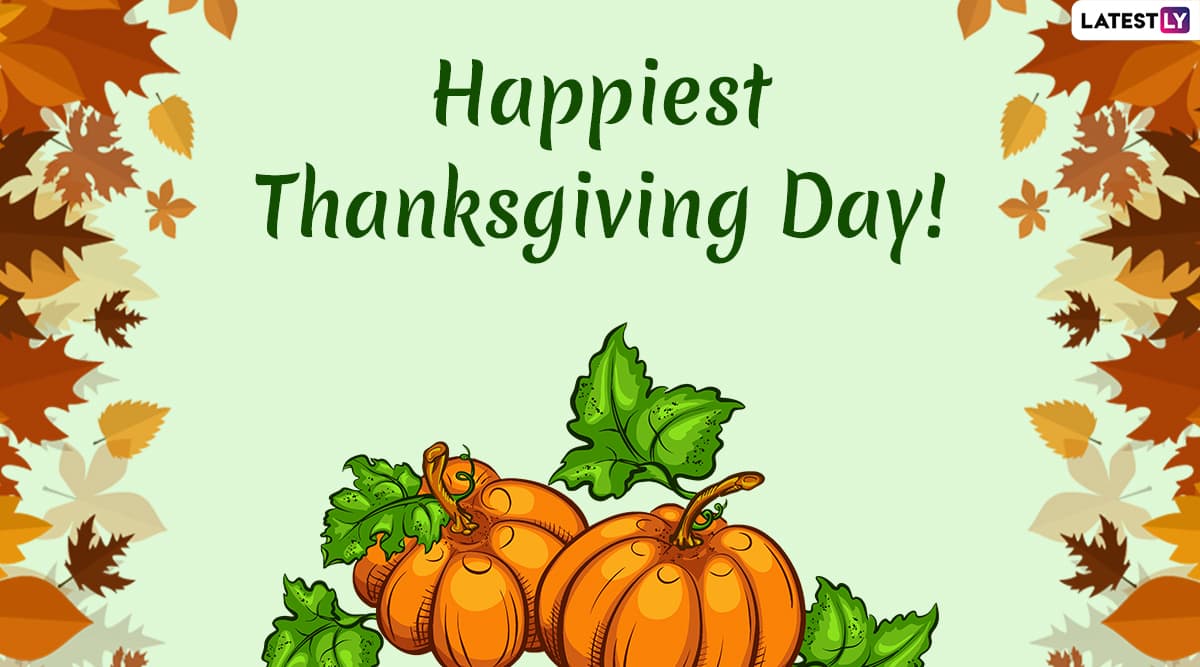 Thanksgiving WhatsApp Message Reads: May the Lord Hear Your Prayers and Bless You With a Wonderful and Meaningful.
Thanksgiving 2019 GIF!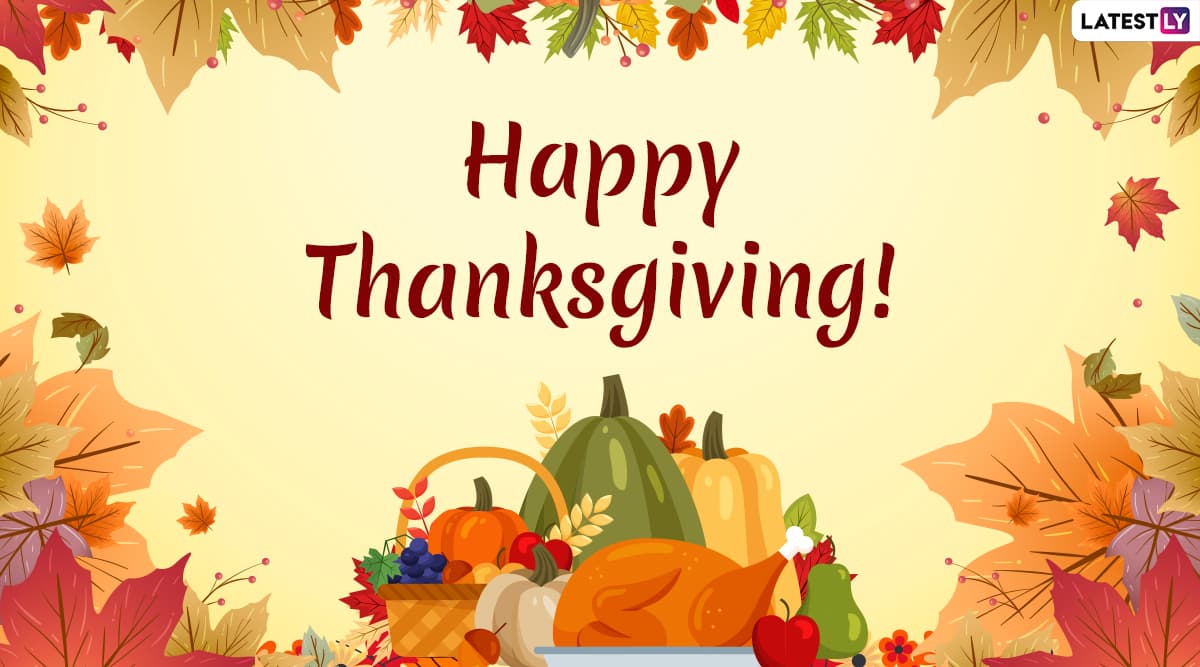 Thanksgiving WhatsApp Message Reads: Wishing You a Wonderful Holiday Season and a Splendid Thanksgiving Day. May It Be Filled With Lots of Joy and Happiness.
Thanksgiving GIF Image: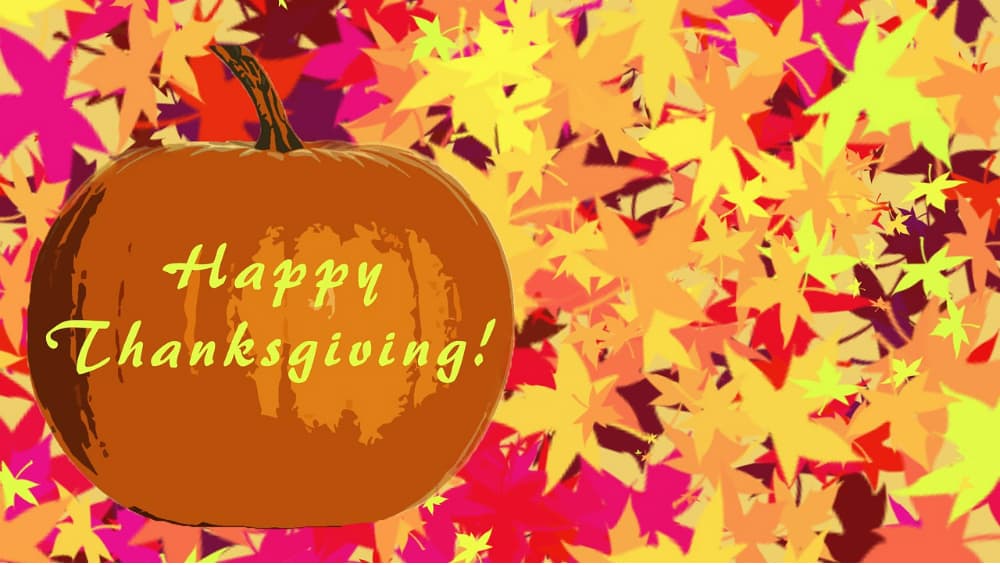 Thanksgiving Facebook Greetings Read: Thanksgiving Day Is the Day of Merriment, Joy and Lots of Laughter. May the Day Bring You Lots of Happiness. Happy Thanksgiving Day!
 We hope these wishes and messages help you in giving thanks and spreading the grateful feeling this Thanksgiving. It is also important to note that Thanksgiving celebration in the US revolves around the event that Americans commonly call the "First Thanksgiving", the day when the Pilgrims celebrated the first harvest in the New World, before the war. However, predominantly it is a celebration of everything that nature has blessed us with! Happy Thanksgiving!