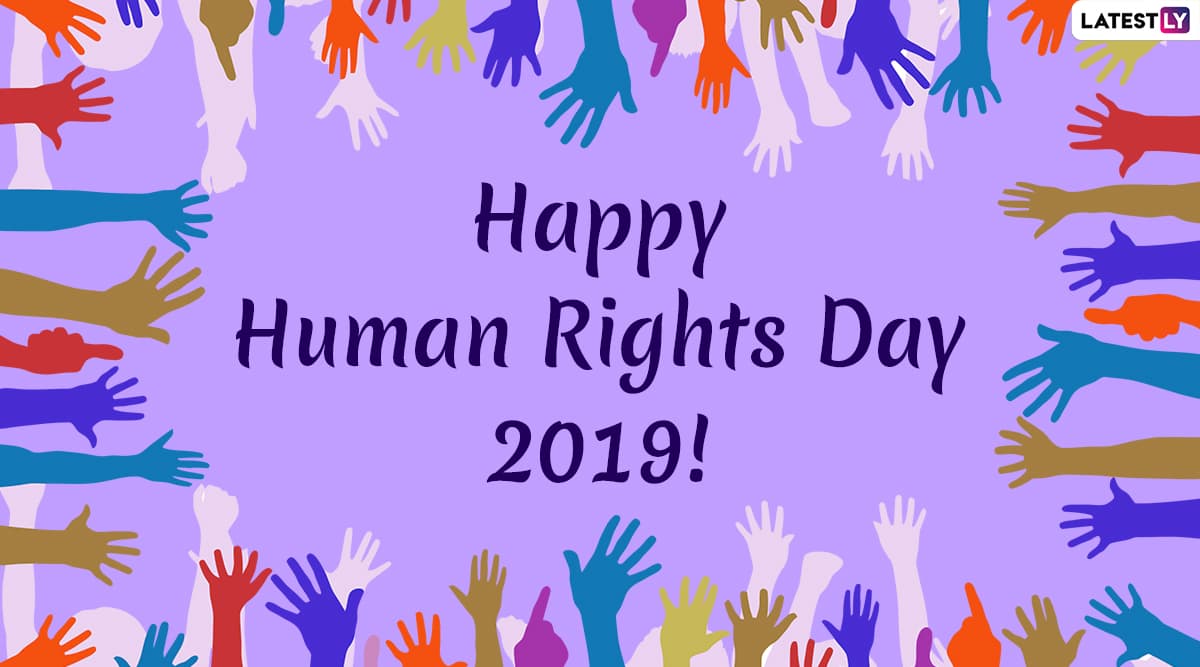 December 10 marks the celebration of World Human Rights Day 2019. This day serves a reminder that everyone in this world is entitled to their fundamental rights irrespective of their caste, colour, sex, race, religion, language, political opinion, national origin or other factors. One of the ways of marking and remind people of the age of social media is by exchanging greetings and messages of Happy Human Rights Day. We have thus compiled a collection of Human Rights Day images, HD wallpapers, greetings and messages which you can download for free and send to everyone. You can also send GIF greetings and WhatsApp stickers for the same. Human Rights Day 2019 Quotes: Popular Sayings That Throw Light on The Importance of Citizens' Rights.
People send across their wishes and greetings to the on this day. Every year, the United Nations observes a special theme for the grand event which is observed globally. This year, the theme of Human Rights Day is 'Youth Standing Up For Human Rights'. Along with this, the celebrations of this day see seminars, workshops, high-level political discussion among other things during its observance. There are many essay writing, quiz, and debate competitions that are organised by schools and colleges across India. Given below is a collection of Happy Human Rights Day images and messages. Human Rights Day 2019 Wishes & Images: WhatsApp Stickers, Facebook Greetings, GIFs, Messages And SMS to Greet On The UN Observance Day.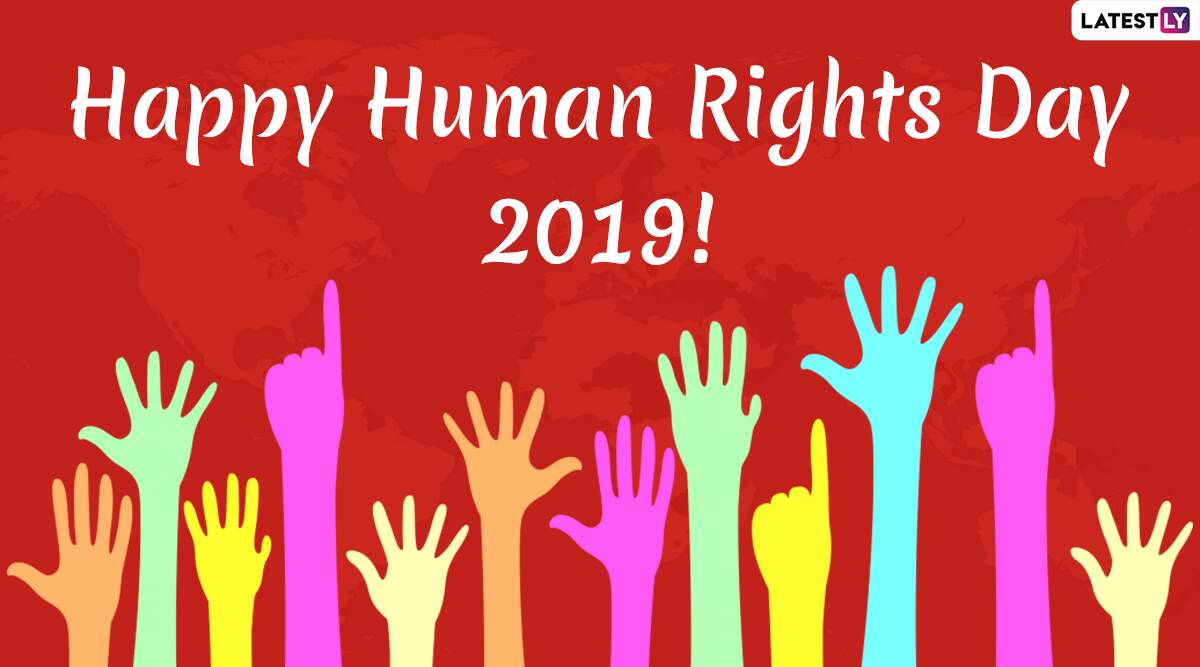 Message reads: Wishing everyone Happy Human Rights Day!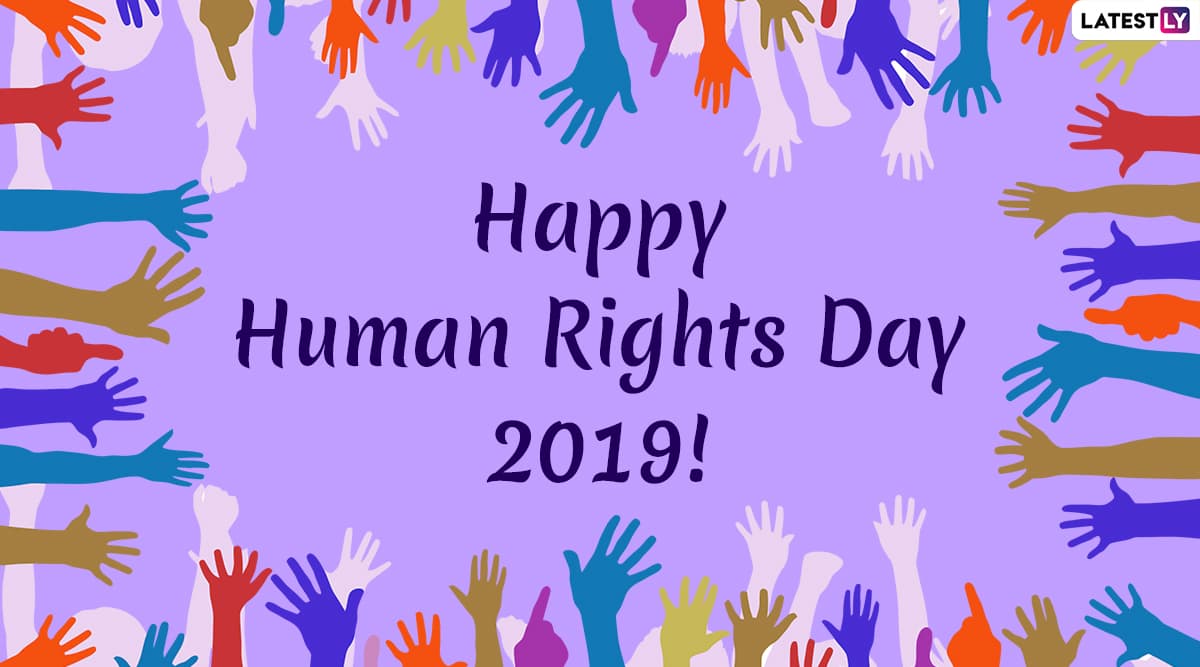 Message reads: Happy Human Rights Day 2019!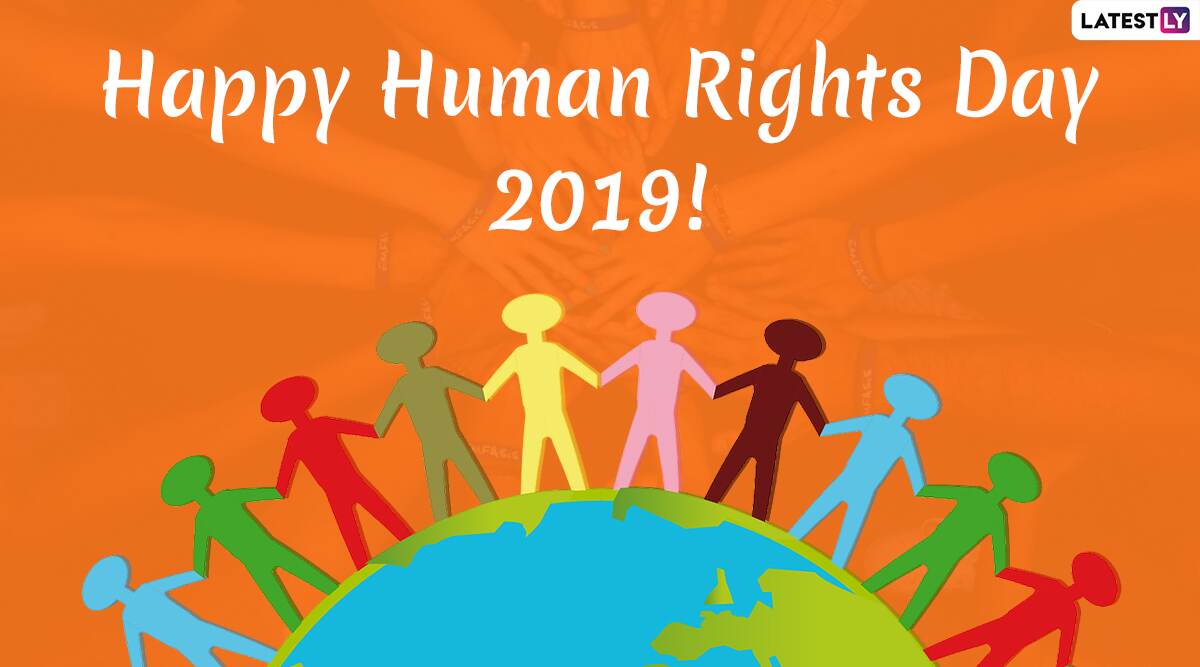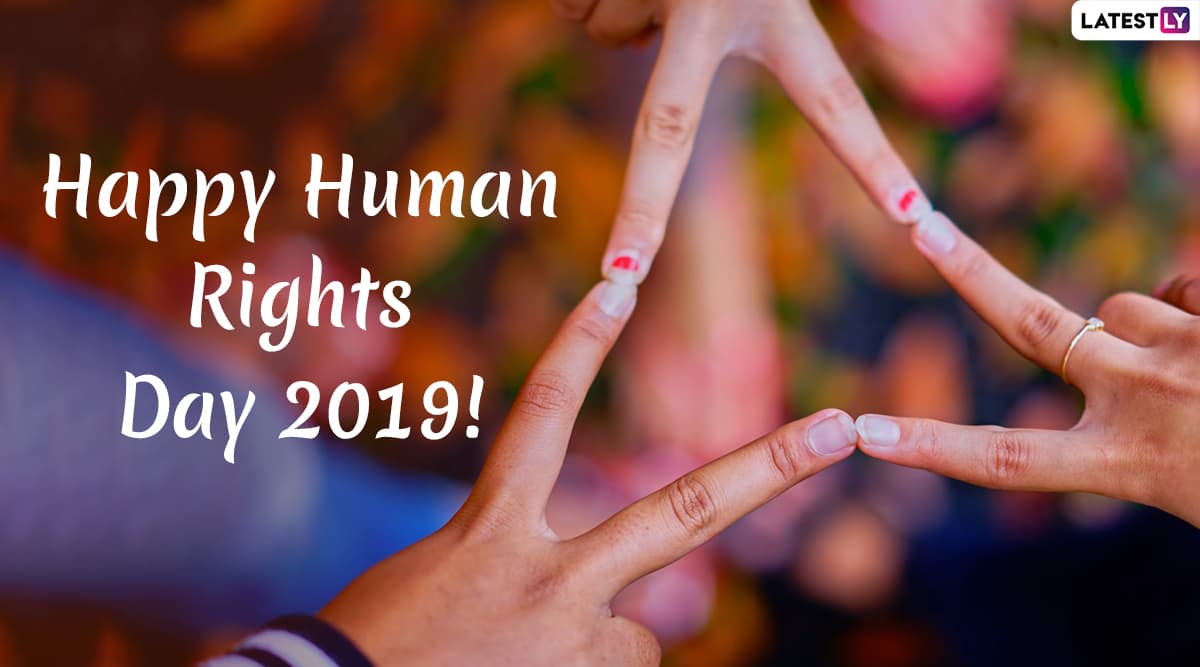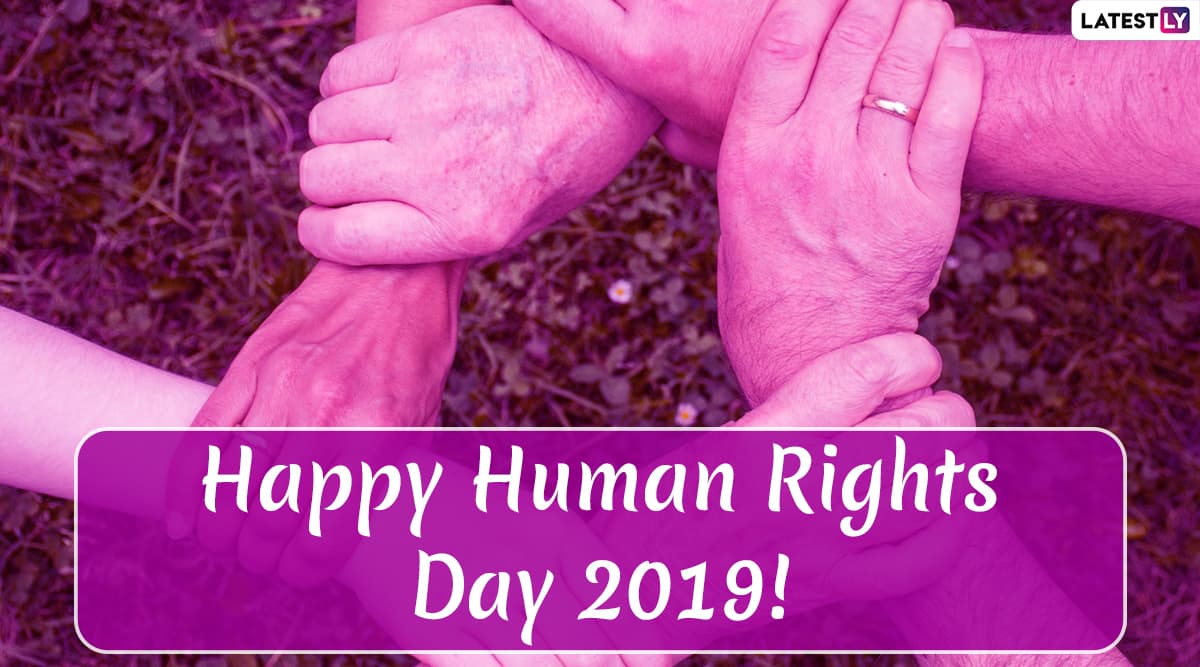 Message reads: Happy Human Rights Day to everyone!
GIF Images
Students and young children are educated about the 'Fundamental Rights' of every citizen. The major focus is given on the fact that we should be more receptive to other cultures and welcome people in our society. No matter how strong or influential you are, you should never bully another person. As the world gears up to celebrate Human Rights Day 2019, we wish that you a very grand 'Human Rights Day'