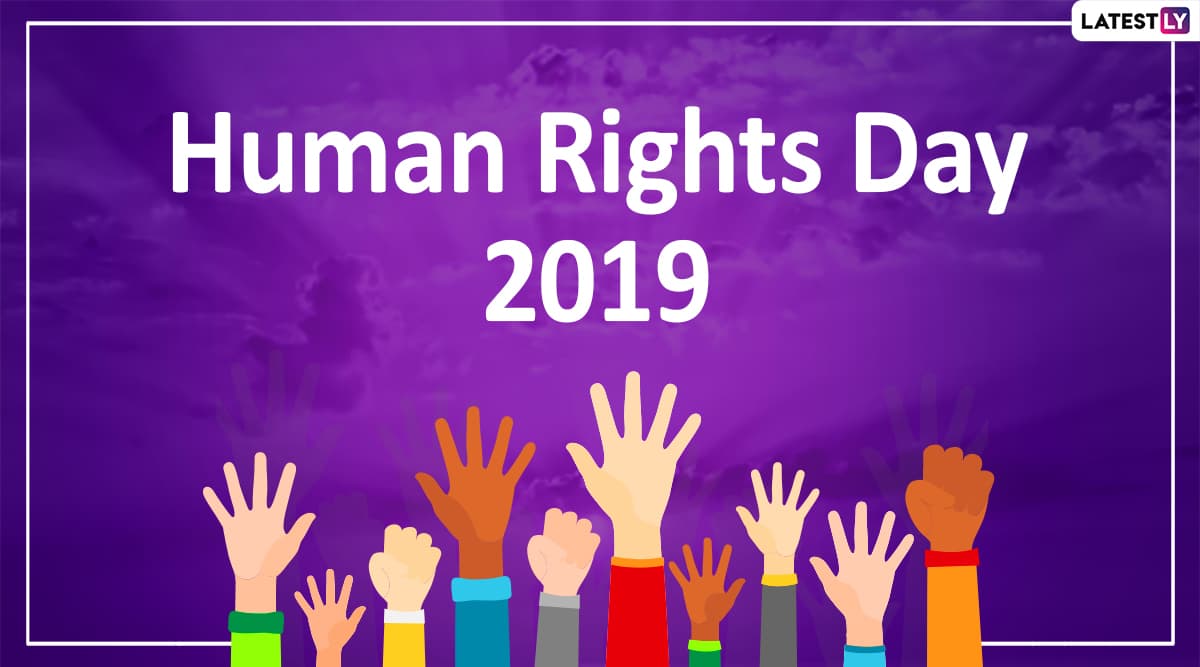 Human Rights Day is observed annually on December 10, the day the United Nations General Assembly adopted the Universal Declaration of Human Rights (UDHR) in 1948. The day tries to create awareness among people their rights as citizens. Human rights include everything from the right to health, education, freedom of speech, thoughts and equal rights. Various campaigns, events and programs are organised to make people aware of their rights and needs. As we observed Humans Rights Day 2019, we have compiled a list of quotes and message to wish on the day. You can send these quotes of popular faces to friends, relatives, family and close ones to make them aware of human rights. These quotes on human rights talk volumes about being aware of a responsible citizen and the rights we as an individual is entitled to. Constitution Day 2019: Indian Constitution Completes 70 Years; Here Are Lists of Fundamental Rights And Duties That Citizens Have.
Various cultural events and photo exhibitions are also held to inform and educate the youth about their rights as citizens of respective countries. Human Rights Day 2019 theme is 'Youth Standing up for Human Rights' marking the 30th-anniversary celebrations of the Convention on the Rights of the Child. The aim of this year's observance is "to capitalise on the current momentum and spotlight the leadership role of youth in collective movements as a source of inspiration for a better future". Legal Service Day 2019: History And Significance of the Day to Create Awareness About Legal Rights And Provision of Free Service to Weaker Sections of Society.
"A right delayed is a right denied." – Martin Luther King, Jr.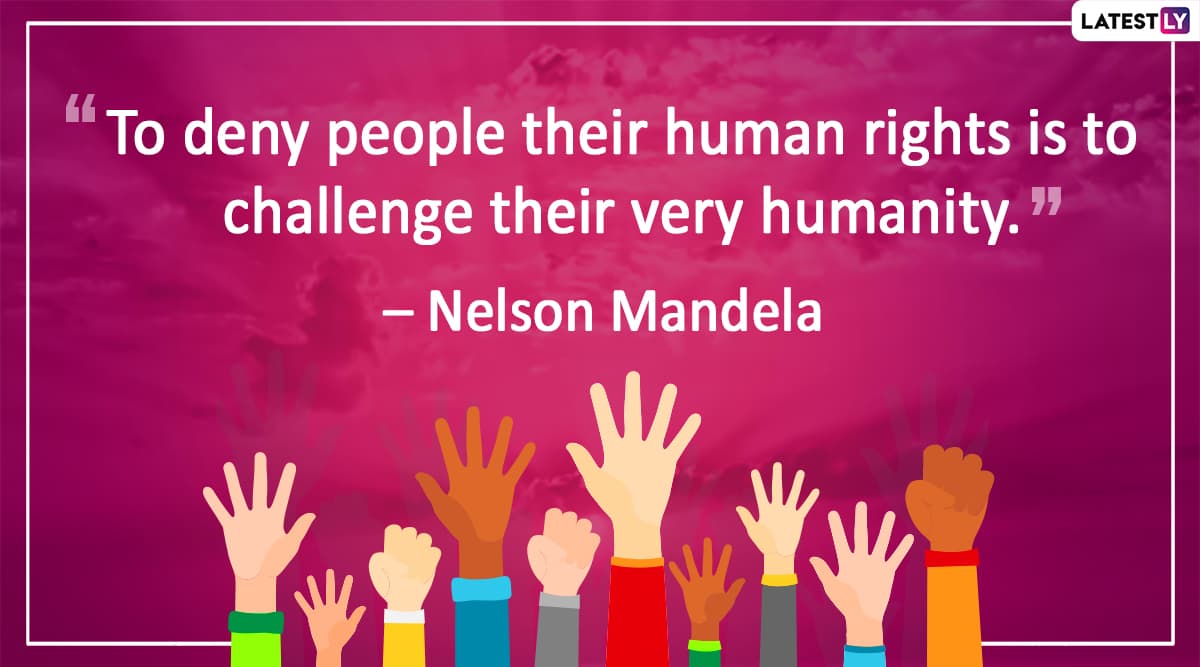 "To deny people their human rights is to challenge their very humanity." – Nelson Mandela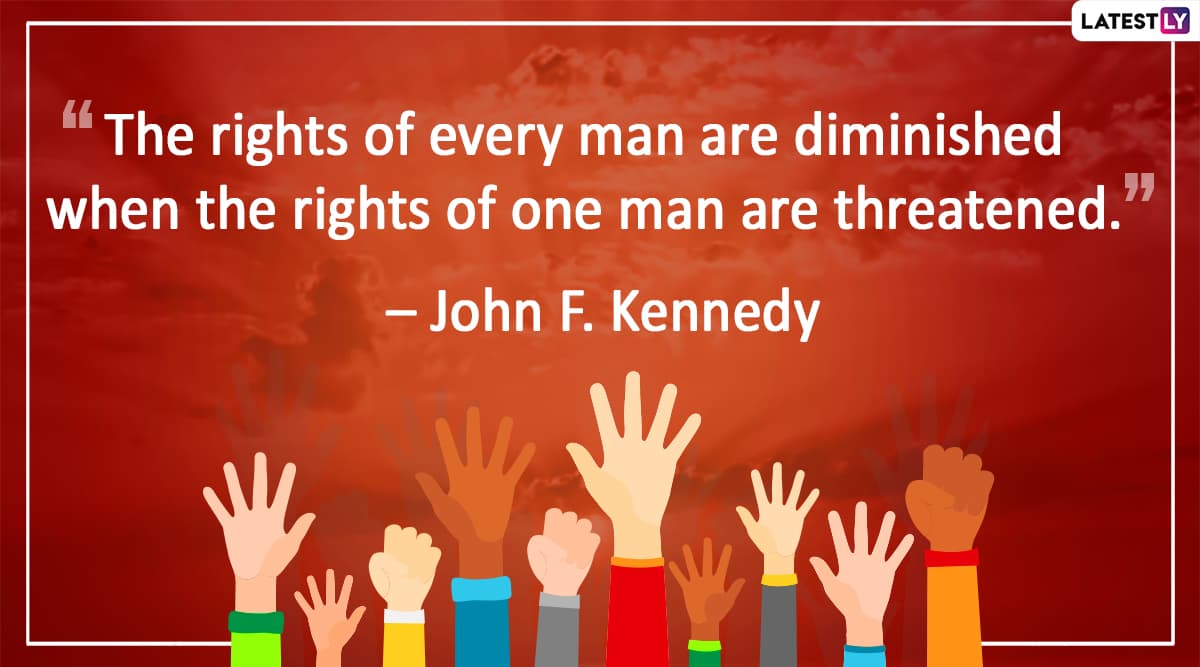 "The rights of every man are diminished when the rights of one man are threatened." – John F. Kennedy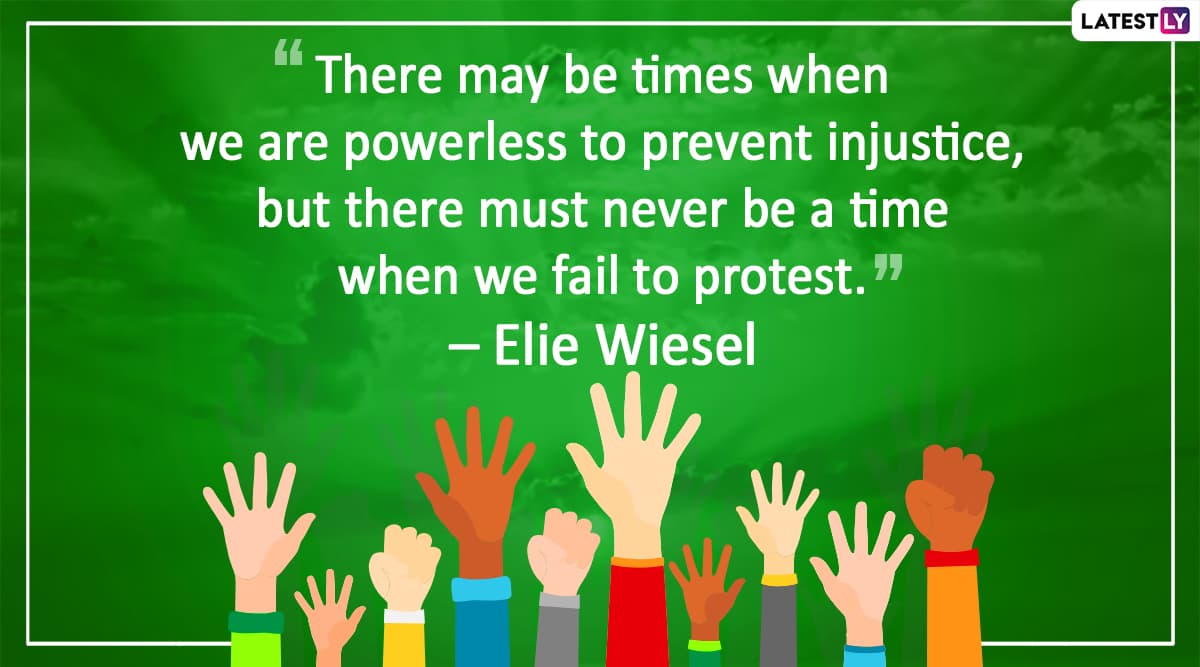 "There may be times when we are powerless to prevent injustice, but there must never be a time when we fail to protest." – Elie Wiesel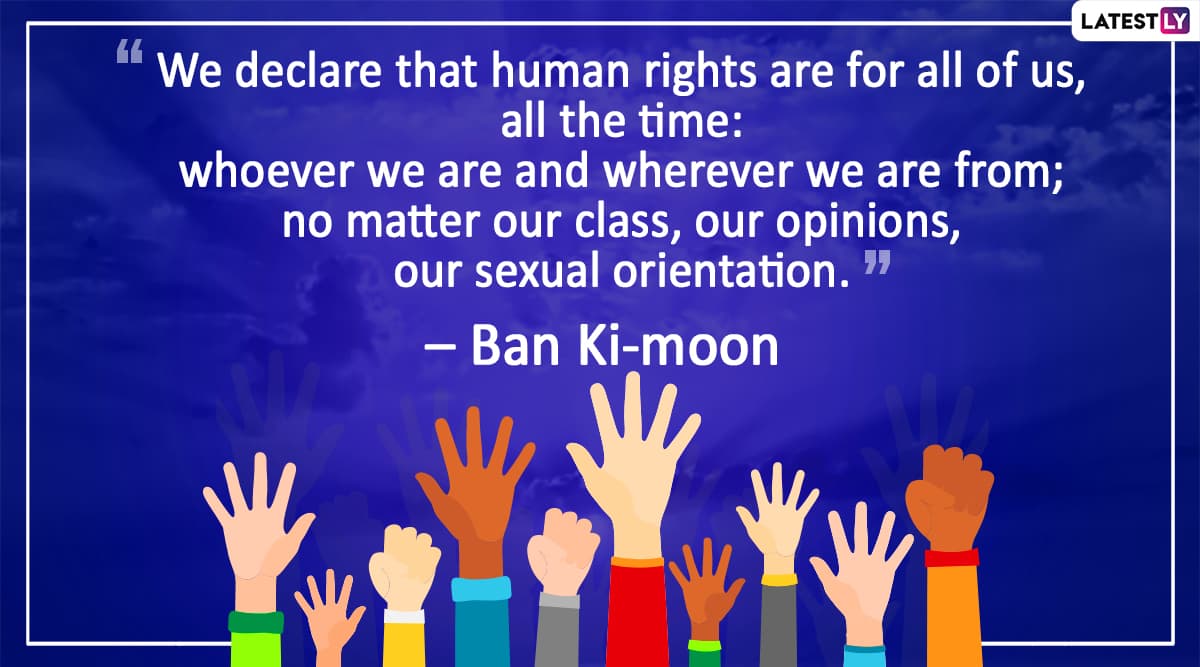 "We declare that human rights are for all of us, all the time: whoever we are and wherever we are from; no matter our class, our opinions, our sexual orientation." – Ban Ki-moon
The UN aims at telling people to 'Stand Up for Human rights' and celebrate the potential of youth as constructive agents of change and engaged them in global talks relating to the protection of rights. The campaign aims to encourage and showcase how youth all over the world should stand up for rights and raise voice against racism, hate speech, bullying, discrimination, and climate change. Human rights are a part of the Sustainable Development Goals (SDGs), as in the absence of human dignity we cannot drive sustainable development. Human Rights are driven by progress on all SDGs, and the SDGs are driven by advancements on human rights.