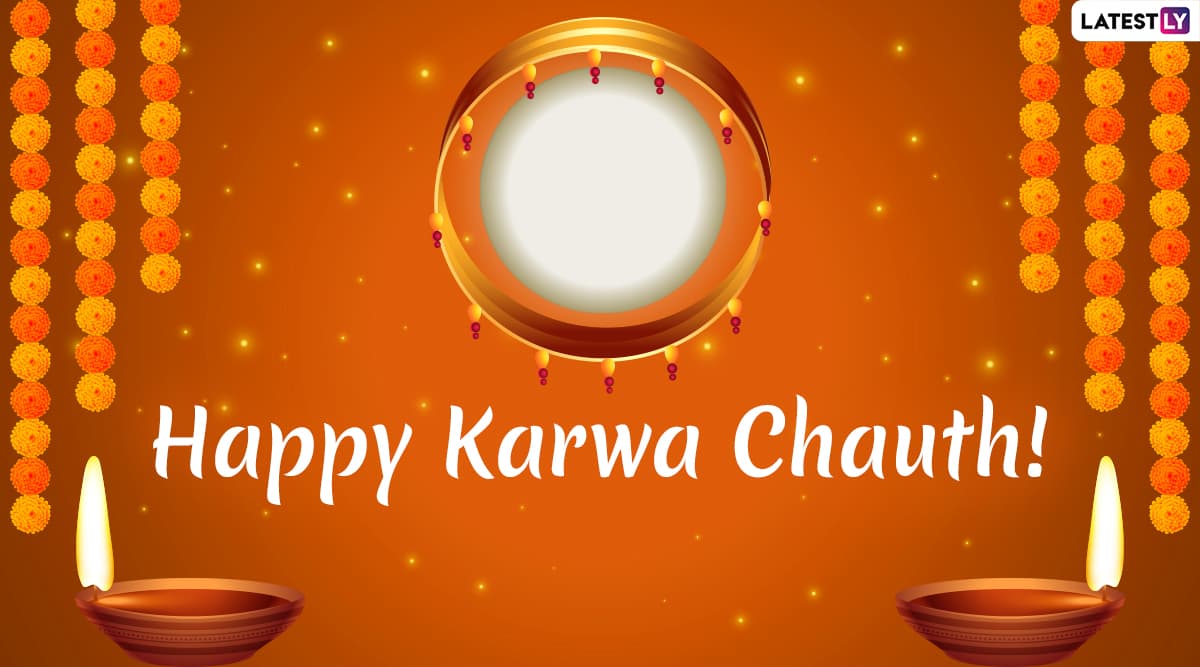 Karwa (or Karva) Chauth is a Hindu festival observed by married women. They go on a nirjala fast without consumption of food or water for the entire day praying for the well being and long life of their husbands. The day is also said to strengthen the bond between a husband and wife. Some men also accompany their wives in fasting along with them the entire day. Karwa Chauth is portrayed as a day that signifies the love, affection, honour and respect that two people in a relationship have towards each other. Women who are looking for prospective grooms also keep the fast praying for a good husband. People send each other Karva Chauth messages and quotes wishing the festival. As Karwa Chauth 2019 will be observed on October 17, we have compiled a list of beautiful Karwa Chauth messages of love which you can send to your wife. The list also includes Karwa Chauth  WhatsApp Stickers, romantic Facebook greetings, love GIF images, SMS, love quotes ad messages. Karwa Chauth 2019 Date and Puja Timings: Karva Chauth Significance, Puja Vidhi And Celebrations Related to Hindu Festival For Married Women.
On Karwa Chauth, women wake up before sunrise and perform religious rituals marking the start of their fast. Karwa Chauth falls on the fourth day after the full moon in the month of Kartik, as the Hindu calendar. They adorn themselves in traditional outfit, typically green coloured attire. They also apply mehendi on their palms and wear beautiful jewellery. Women pray to Lord Shiva seeking blessing for their family. The festival is widely celebrated in states like Rajasthan, Punjab, western Uttar Pradesh, Uttarakhand, Haryana, Chattisgarh, Madhya Pradesh, Gujarat, Jammu and Kashmir and Himachal Pradesh. Meanwhile, check out these romantic quotes and beautiful messages on love and marriage to send your partner. Karva Chauth 2019 Gift Ideas For Wife: Romantic Presents to Give Your Partner on Karwa Chauth and Make the Festival Special for Her!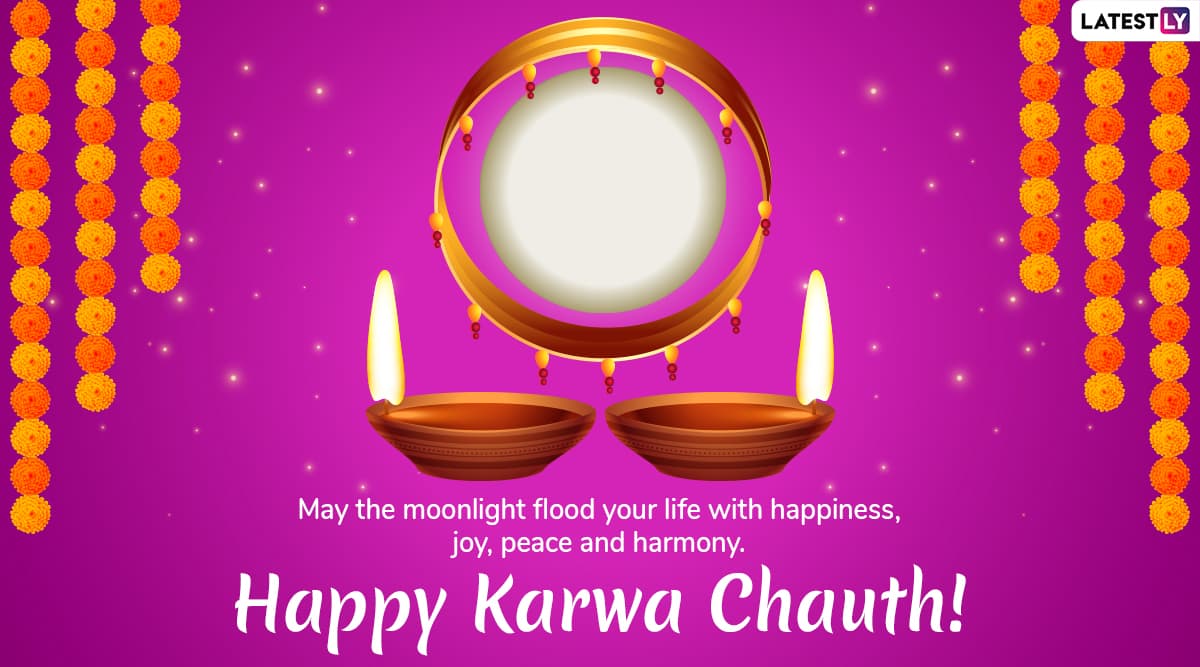 Karwa Chauth WhatsApp Message: May the moonlight flood your life with happiness, joy, peace and harmony. Happy Karwa Chauth!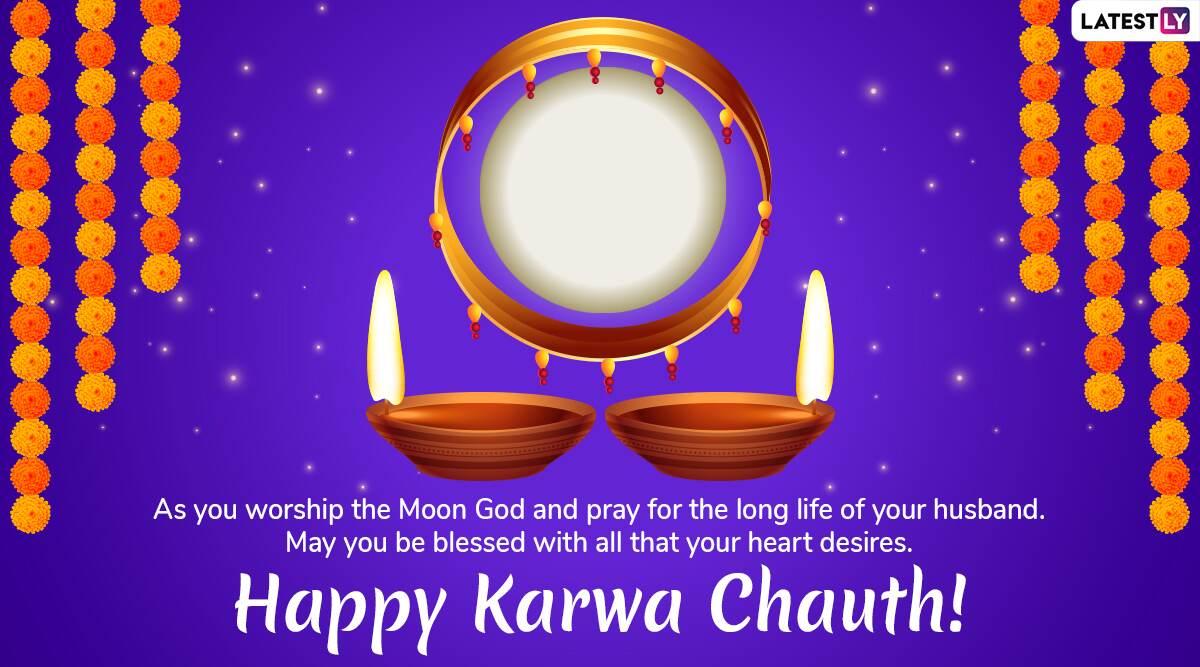 Karwa Chauth GIF
Karwa Chauth WhatsApp Message: As you worship the Moon God and pray for the long life of your husband. May you be blessed with all that your heart desires. Happy Karwa Chauth!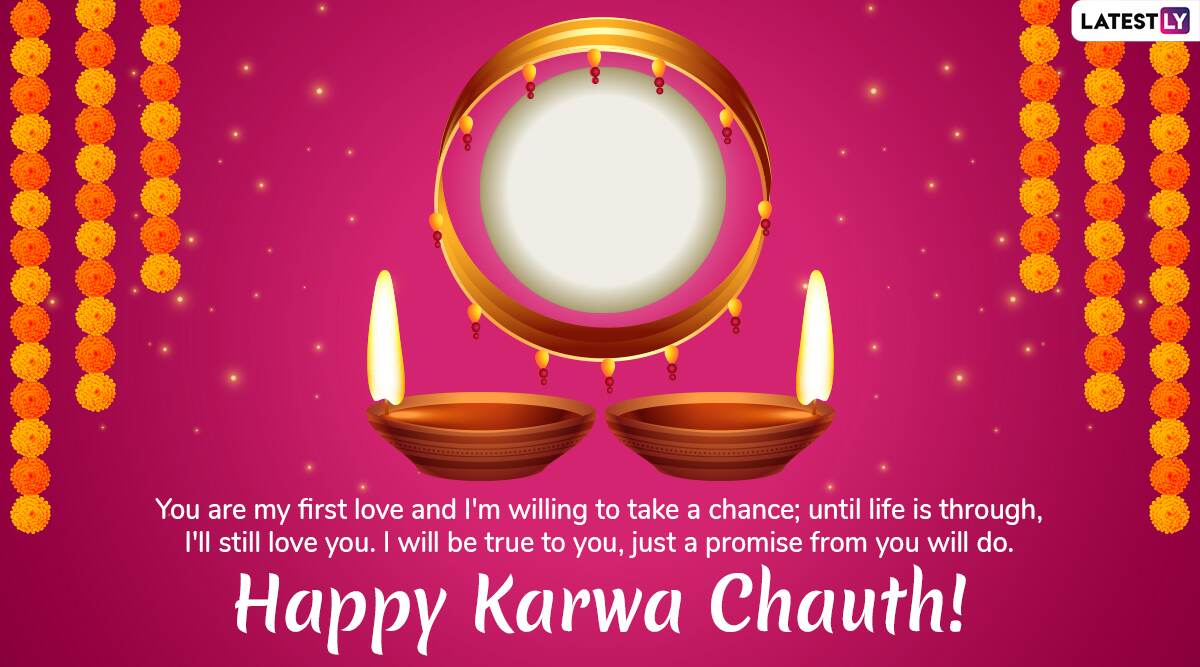 Karwa Chauth Facebook Greetings: You are my first love and I'm willing to take a chance; until life is through, I'll still love you. I will be true to you, just a promise from you will do. Happy Karwa Chauth.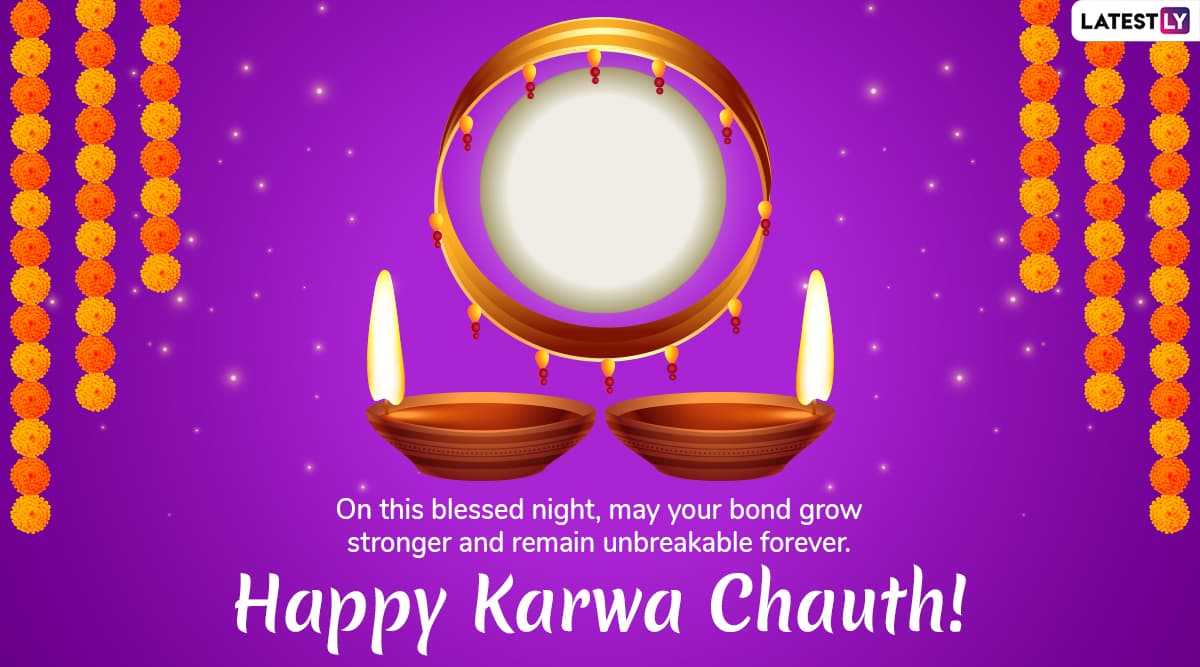 Karwa Chauth Facebook Greetings: On this blessed night, may your bond grow stronger and remain unbreakable forever. Happy Karwa Chauth!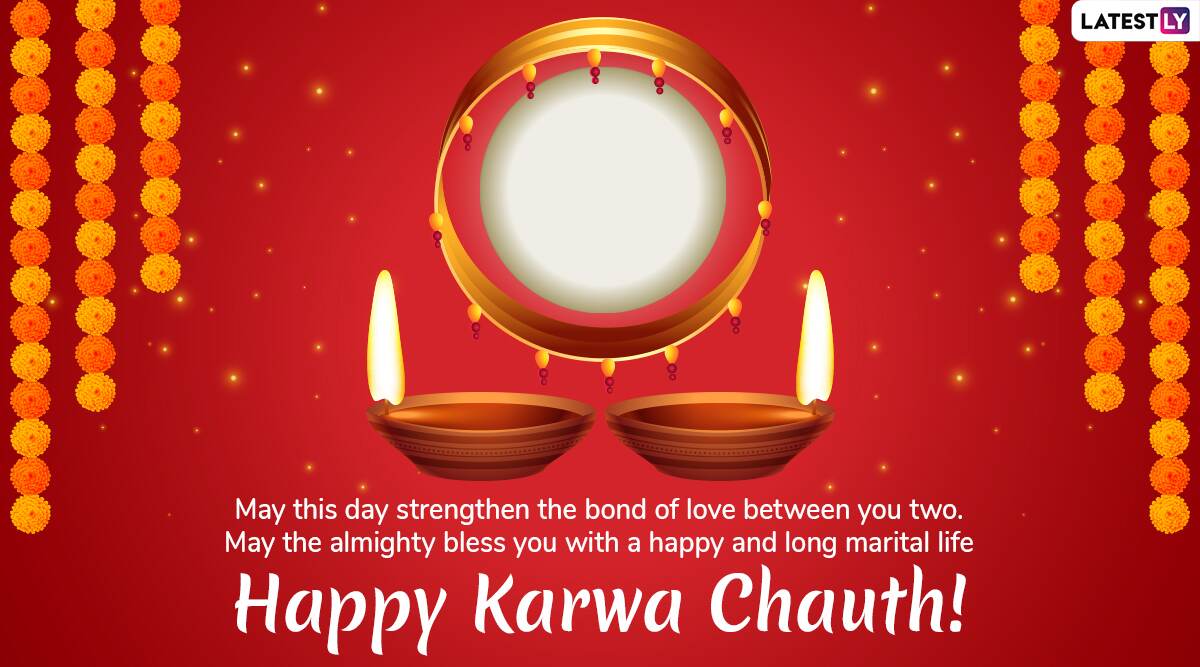 Karwa Chauth WhatsApp Message: May this day strengthen the bond of love between you two. May the almighty bless you with a happy and long marital life. Happy Karwa Chauth!
Karwa Chauth WhatsApp Stickers
With WhatsApp being widely used to send messages, people also wish the festival through the platform. You can download Karva Chauth from Play Store and sent it to your near and dear ones.
As a mark of respect for the fast, men often shower their wives with presents on Karwa Chauth. You can check here for gift ideas to present your wife with. On Karwa Chauth, women come together in groups and celebrate the day. They sing folk songs, play games and celebrate the day with other women are observing the festival. We wish everyone celebrating Happy Karwa Chauth!