It is Mother's Day 2019 on May 12 and if you're looking for something new and sweet to send to your mommy, how about you dedicate her lovely Mother's Day poems. While images, greetings, wishes, messages are all fun, they are still no match to beautiful poems and heart-touching one-liners. You will find a lovely collection of Mother's Day poems along with images and wishes to send to your 'supermom'. Trust us, it's the best kind of present you could have as Mother's Day 2019 gift. She will appreciate your love that many a time goes unspoken, courtesy the fast-paced world we live in. Happy Mother's Day HD Images, Quotes and Wallpapers for Free Download Online: Send Mother's Day 2019 Wishes With GIF Greetings & WhatsApp Sticker Messages.
Every second Sunday of May is observed as International Mother's Day. It is a special day to honour the role and immense contribution a woman as a mother makes to her family as well as society. The day is about celebrating motherhood. While we are all for one day is not enough to acknowledge all that mothers do for their children and family throughout their life, but it is great to have a day dedicated to them. You got to check this out - Mother's Day 2019: Best Gift Would Be to Let Your Mom Feel Like Mother's Day Every Day!
Coming to the greetings and wishes, trust us mommies go super happy and emotional when their child/children send them beautiful words. They totally cherish. Now, not all of us can think of great lines and so it is totally okay to take some help. We had earlier brought to you Mother's Day Greetings, Mother's Day messages in Hindi, Mother's Day photos, Mother's Day wishes, Mother's Day HD images, Mother's Day WhatsApp Stickers, Mother's Day quotes and so much more. Continuing to help you with new words, we have compiled a collection of Mother's Day poems that are soooo good. Take a look below.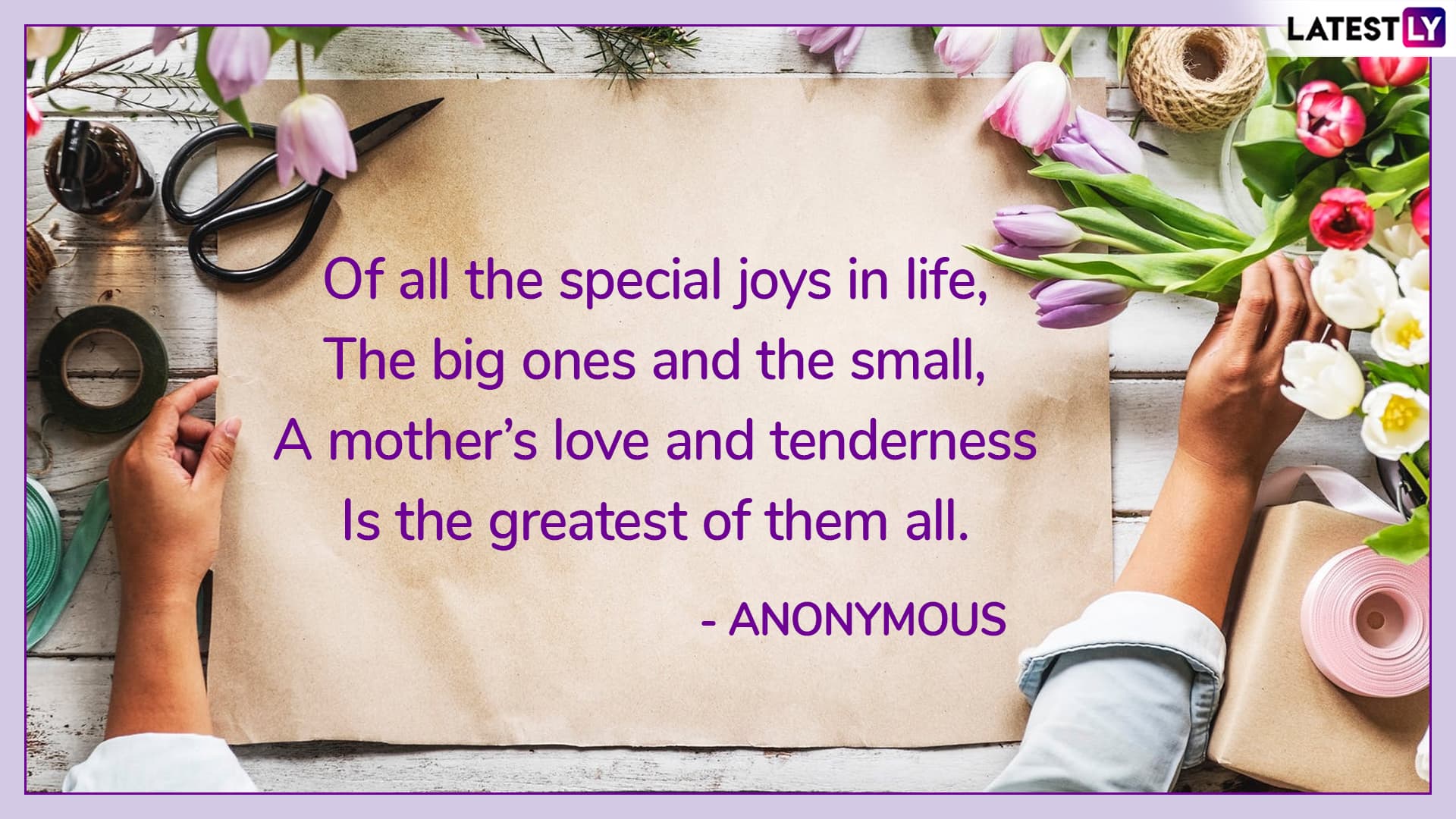 WhatsApp Message Reads: Of all the special joys in life, The big ones and the small, A mother's love and tenderness Is the greatest of them all. ~ Anonymous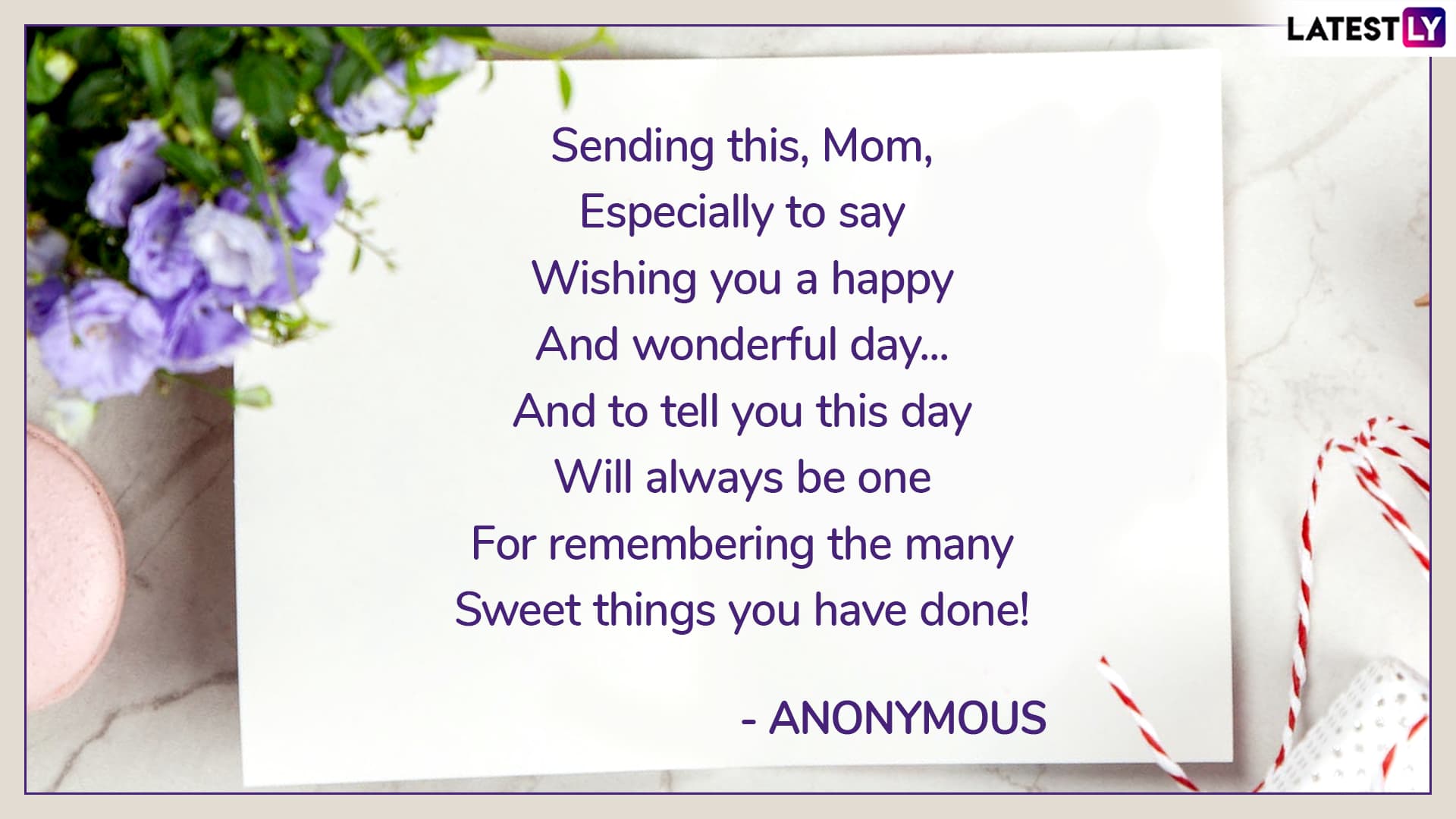 WhatsApp Message Reads: Sending this, Mom, Especially to say Wishing you a happy And wonderful day... And to tell you this day Will always be one For remembering the many Sweet things you have done! ~ Anonymous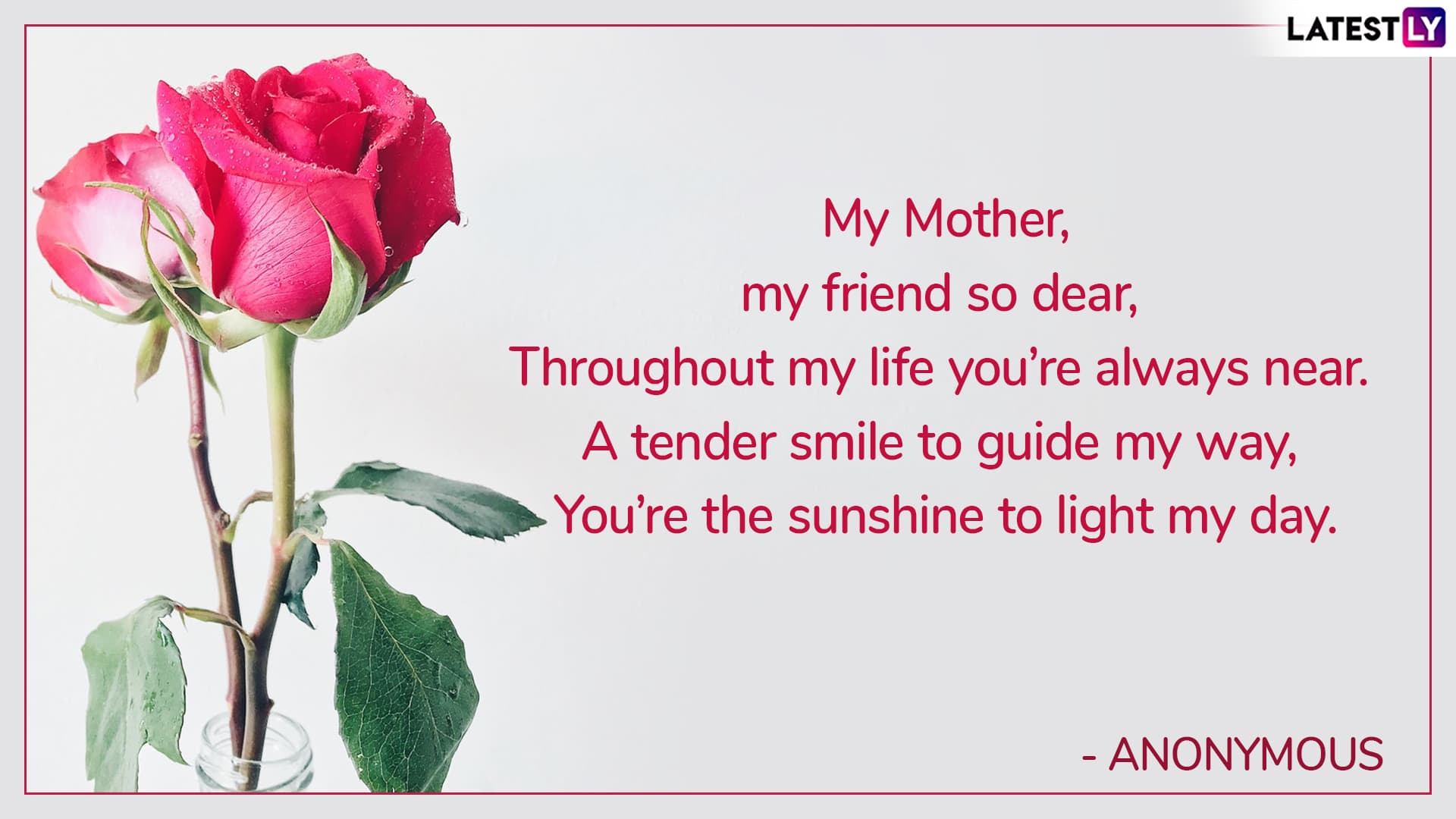 WhatsApp Message Reads: My Mother, my friend so dear, Throughout my life you're always near. A tender smile to guide my way, You're the sunshine to light my day. ~ Anonymous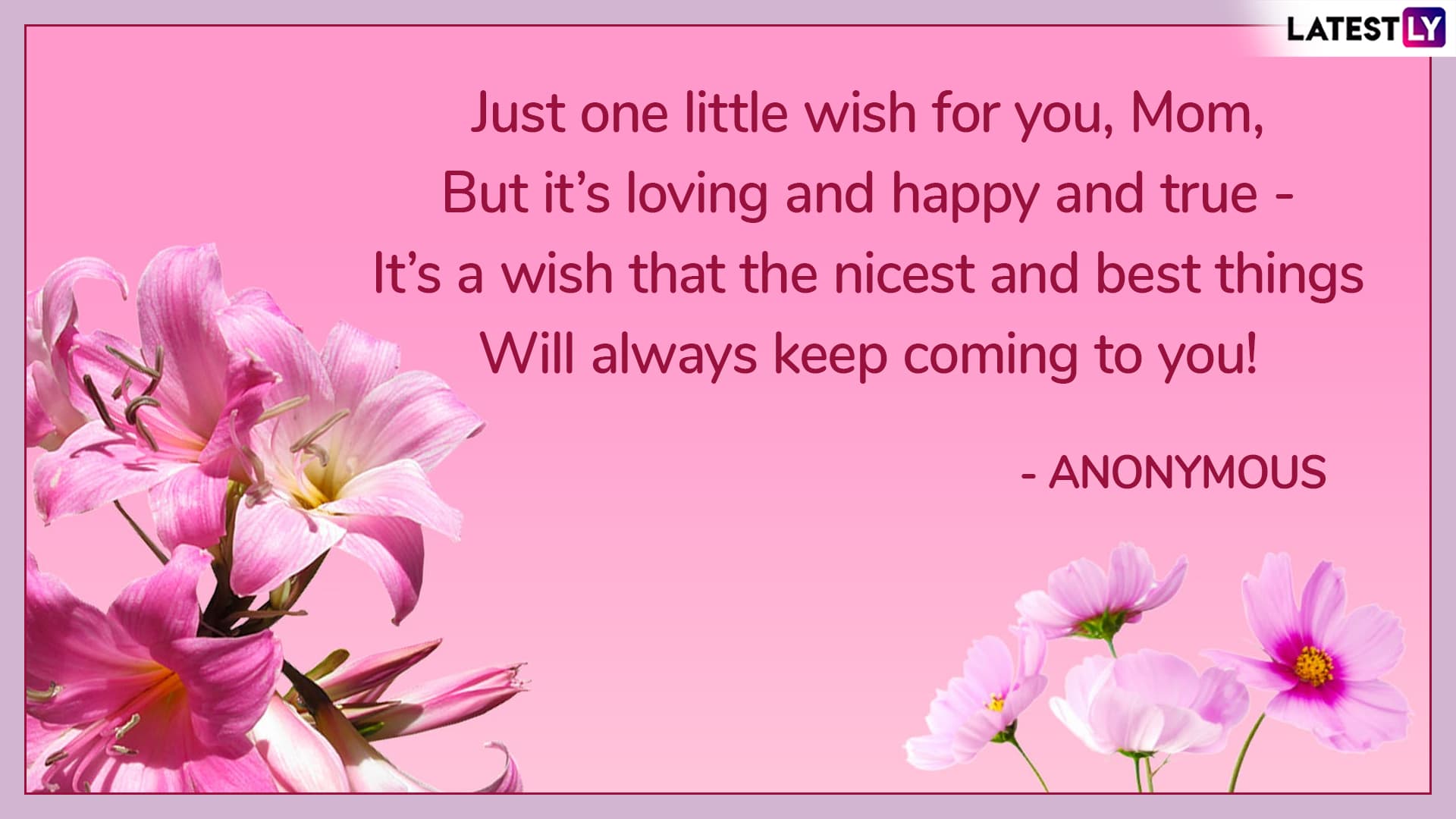 WhatsApp Message Reads: Just one little wish for you, Mom, But it's loving and happy and true - It's a wish that the nicest and best things Will always keep coming to you! ~ Anonymous
WhatsApp Message Reads: You are not my mom, you are my supermom...Your special power is to keep me strong...You are the best, and you know that..It's Mother's Day, so high five to that!
WhatsApp Message Reads: You are my guiding light...My world, a beautiful sight...From you I am born...Your legacy is what I will carry on...I love you, Mom. Happy Mother's Day!
How to Download Mother's Day WhatsApp Stickers?
Who does not like WhatsApp Stickers these days? Not you, Not us. And not certainly your moms. They will also appreciate the cuteness, the funkiness and most importantly, the love you want to convey via these beautiful Mother's Day WhatsApp Stickers. Do not worry, it is very easy to download Mother's Day 2019 stickers of your choice on Play Store. You can download it HERE.
Mothers Day Poems to Make Your Mommy Super Happy and Emotional This Mother's Day 2019
We will end this post with another sweet Mother's Day poem, which goes like this - "You wake me up with so much love, You hug me tight and hold me close, You are all I ever need...Happy Mother's Day, my angel indeed!" Happy Mother's Day, Mommy!