Nowruz 2019 will be celebrated on March 21 by Parsis living across countries. Known as Parsi New Year, the day celebrates the arrival of spring as the sun will cross the equator on this day. As millions of families celebrate the day, Google has come up with a doodle wishing all Parsi on Persian New Year. The latest Google doodle ushers in Spring with a display of colourful flowers, plants, butterflies and insects denoting the blooming season.
Traditionally, Navroze lasts for 13 days beginning with the first day of Farvardin, which is the first month of the Iranian Hijri calendar. The festival denotes nature's cycle of rebirth and rejuvenation. Parsis prepare for the festival weeks in advance beginning with house-cleaning and mending broken items. Children received money from older relatives and the entire household dresses in new clothes. A day ahead of Parsi New Year, people light bonfire which is believed cleansing for the New Year. Children go door to door asking for candy on this day. Nowruz (Jamshedi Navroz) 2019: Significance, History and Celebrations Around Parsi New Year.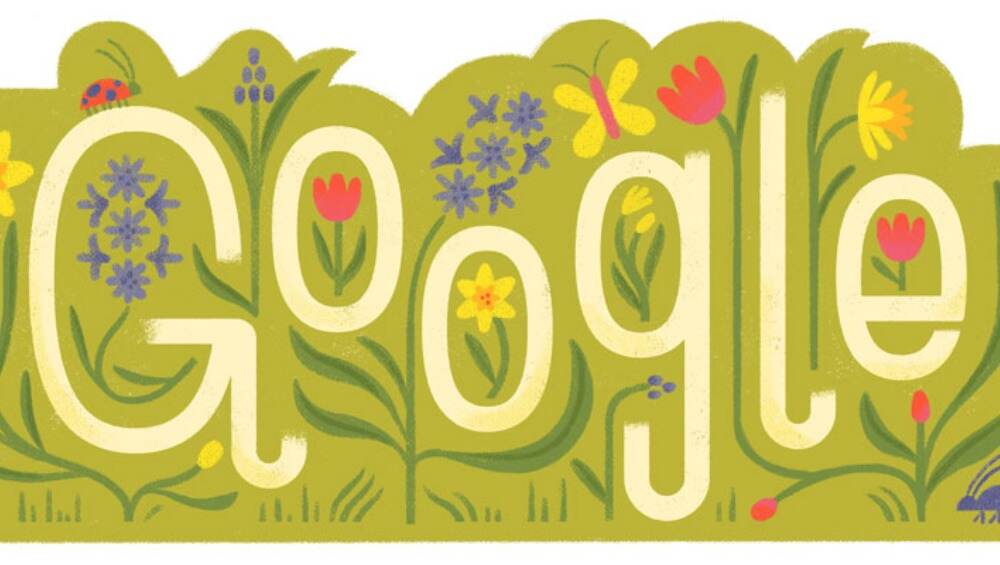 Haft Seen or Haft Sin is a traditional custom followed by Parsis on this day. They adorn the household altar with things symboling the arrival of Spring. Seven items beginning with the number S are arranged on the table with each having its own significance. The items include apple, garlic, vinegar, dried fruit, sweet pudding, sprouts and berries, all their Persian names begin with 'S'. Some also include live goldfish, decorated eggs, mirror, hyacinth plants and candles on the table. Nowruz Mubarak 2019 Greetings: WhatsApp Stickers, GIF Images, Quotes and Messages to Wish Happy Parsi New Year.
Watch the video here:
Parsis follow Zoroastrianism, a religion founded by the Prophet Zarathustra in Persia more than 3000 years ago.  Navroze is also known as Jamshed-i-Nouroz or Jamshedi Navroz after the Persian King, Jamshed, who introduced the Parsi calendar. The Nowruz 2019 Google doodle's reach includes Israel, Azerbaijan, Pakistan and Central Asian countries like Kazakhstan, Turkmenistan, Uzbekistan and Kyrgyzstan. We wish everyone celebrating a Happy Nowruz!