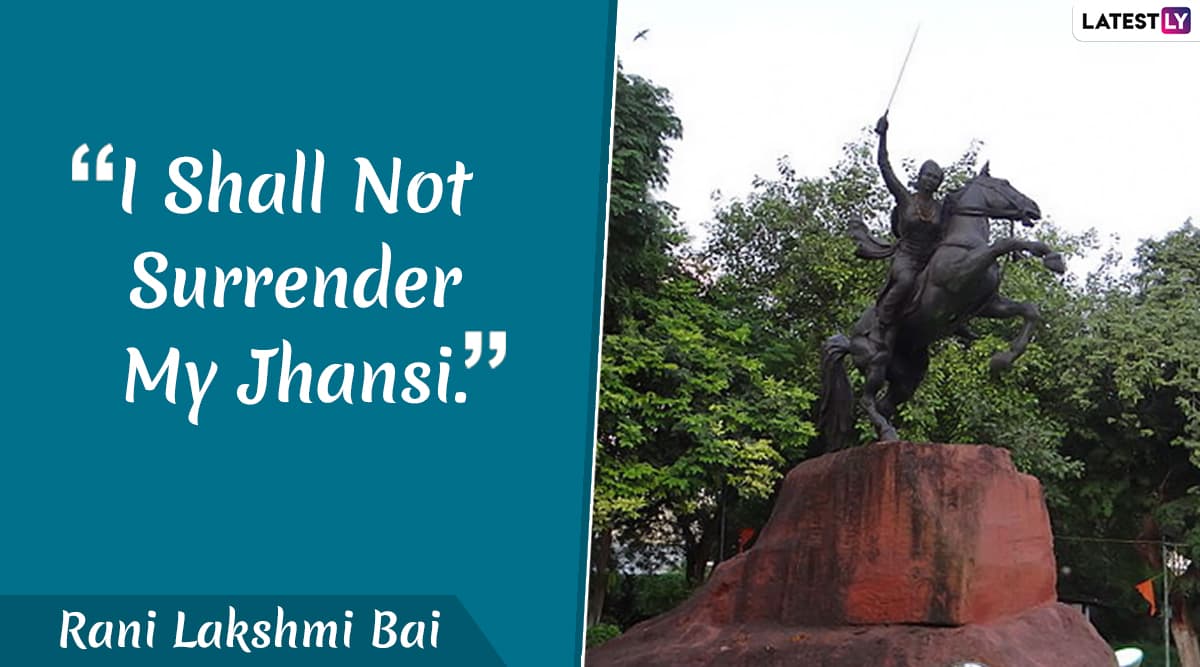 November 19 is the birth anniversary of Lakshmibai, the 'Queen of Jhansi'. Known for her paramount valour, she was one of the many faces of India's first rebellion against the British in 1857. Popularly known as 'Jhansi ki Rani', Lakshmibai was a thorn in the flesh of British Raj in 19th century. This year, we will be celebrating the 191st birth anniversary of the 'Rani of Jhansi'. People send across messages of bravery and valour on remembering the warrior. You can share 'Rani of Jhansi' Lakshmibai's birth anniversary wishes through WhatsApp, Facebook, Instagram, Snapchat, Hike, and other popular messaging apps. Reconnecting with your peers on this occasion invokes a moment of pride and bravery amongst us all. Rani Lakshmi Bai 191st Birth Anniversary: Remembering The Brave Queen of Jhansi Who Embraced Martyrdom For Motherland.
Individuals can also share the quotes of bravery by 'Rani of Jhansi' via text messages, picture messages, GIF images, videos, and SMSes as well. Wishing and messaging your loved ones and dear ones on this day instils a sense of proudness in one-and-all. If you are looking for popular quotes, and sayings of 'Jhansi ki Rani', or are searching for the wishes and greetings that you can send to your friends, family, relatives, and peers on the occasion of the 191st birth anniversary of Rani Lakshmibai, then you need not worry, as we have got your back. Know the Inspiring Story of Great Indian Warrior 'Rani of Jhansi'.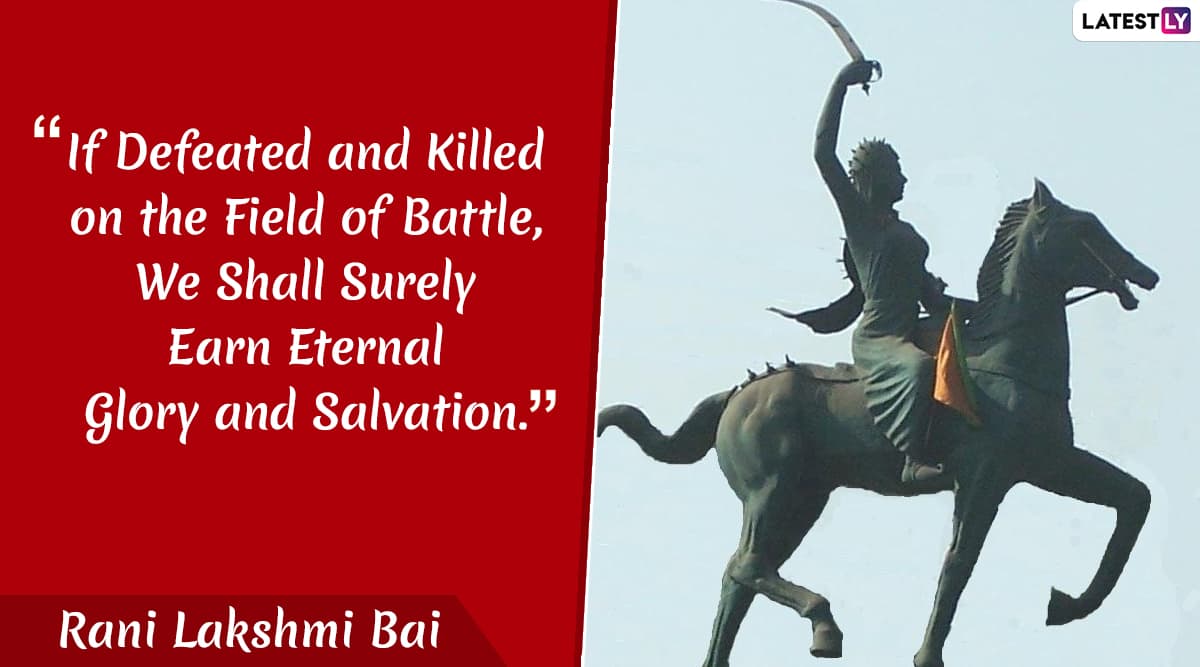 Rani Lakshmi Bai Facebook Greetings: "If Defeated and Killed on the Field of Battle, We Shall Surely Earn Eternal Glory and Salvation."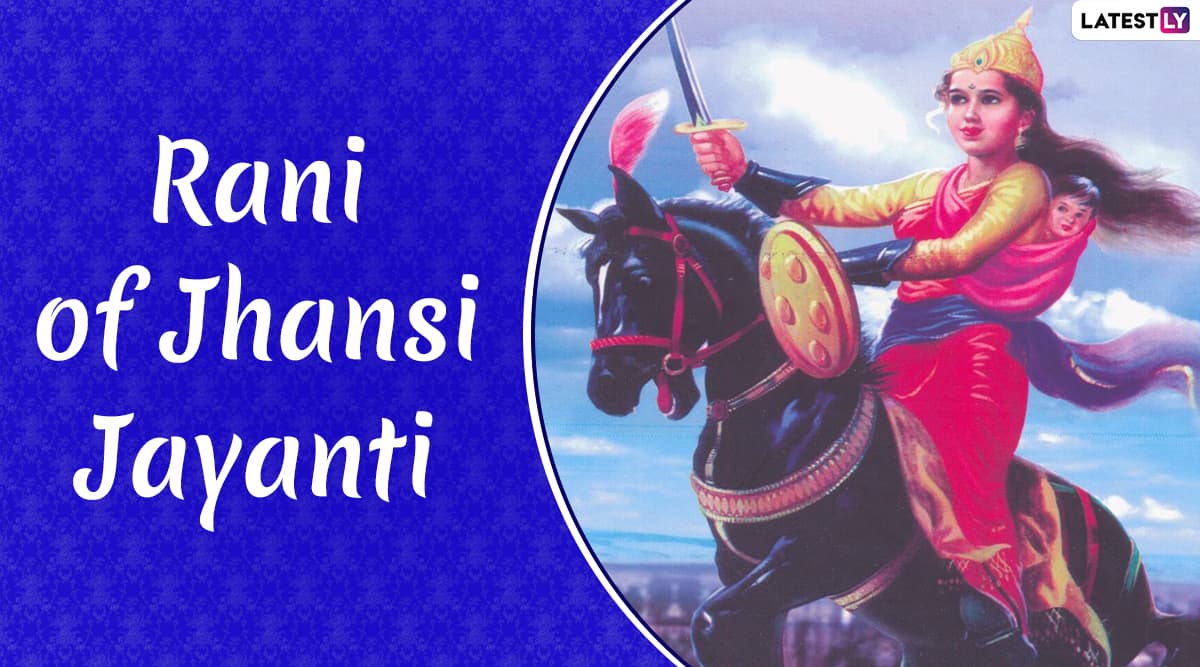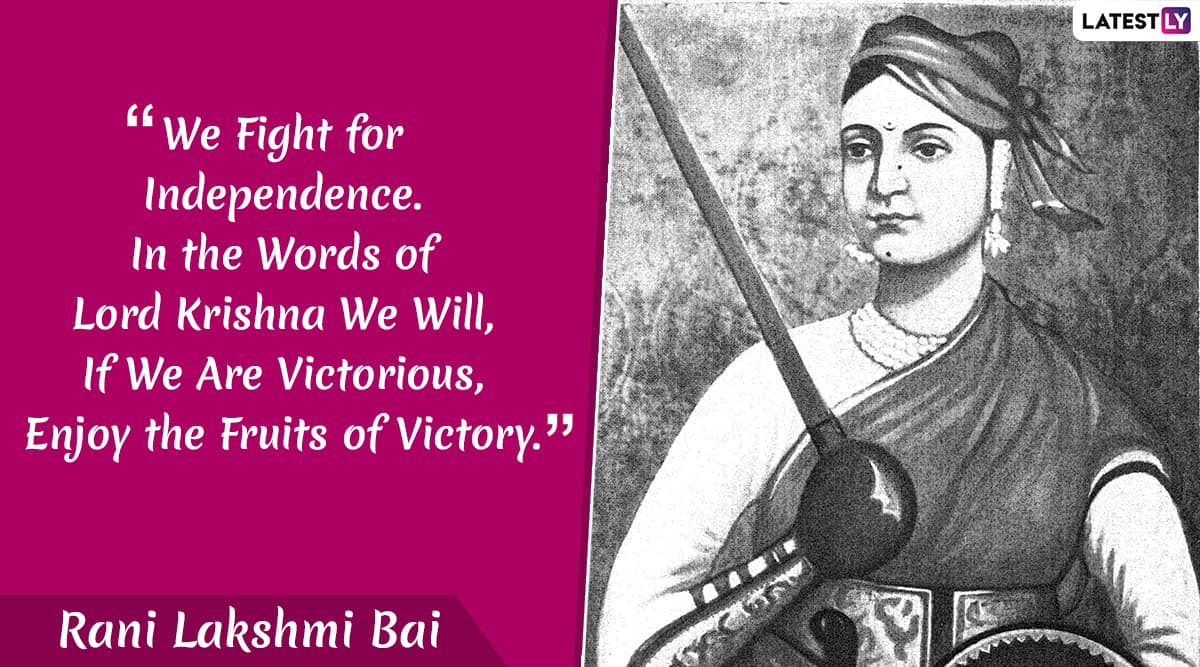 Rani Lakshmibai Birth Anniversary Greetings: "We Fight for Independence. In the Words of Lord Krishna We Will, If We Are Victorious, Enjoy the Fruits of Victory."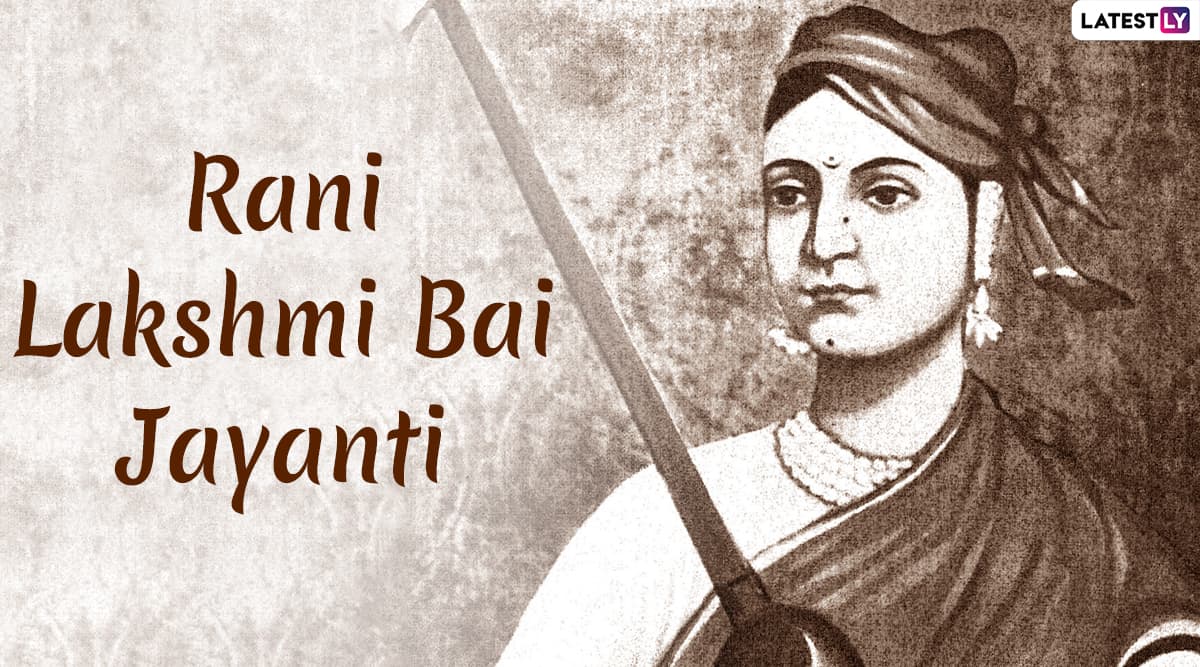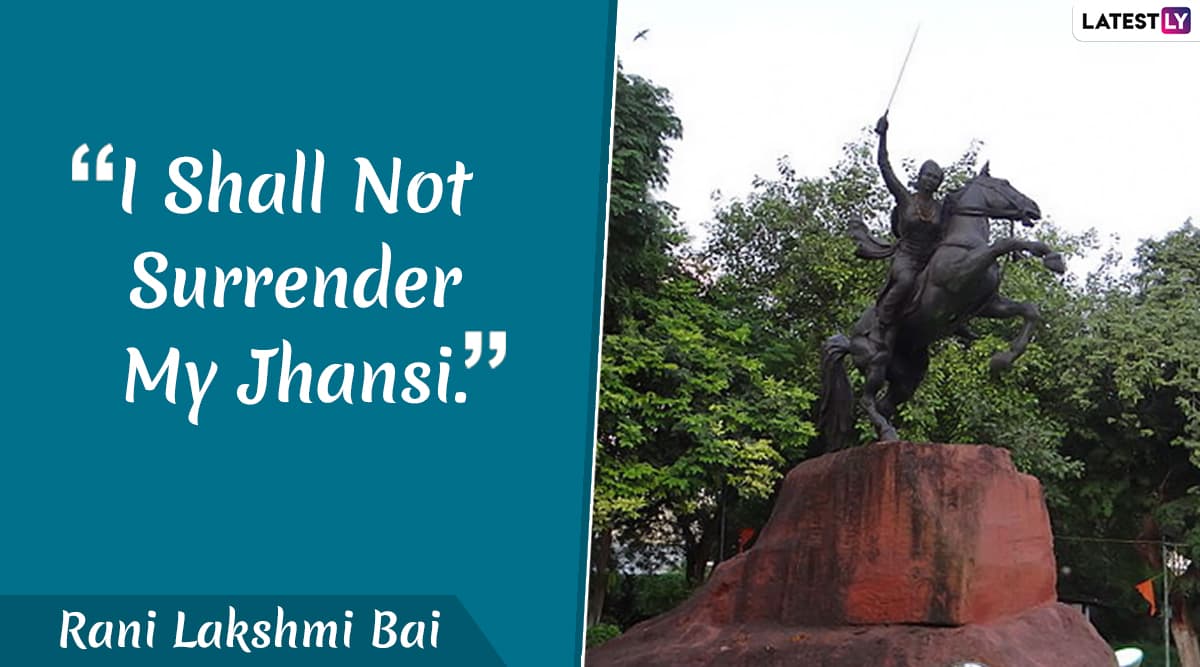 Rani Lakshmi Bai Quotes: "I Shall Not Surrender My Jhansi."
We at LatestLY, bring you some of the top quotes of the Queen of Jhansi, which you can share with your peers. Also, you can find below the best wishes and latest messages that you can send across on this auspicious day.
The more it is said about the legendary 'Queen of Jhansi', it seems to be pretty less. Children have been narrated her tales of bravery and how she fought the British tooth-and-nail until she passed away at a young age of 29. As November 19 nears, we at LatestLY, wish you all a very happy 191st birth anniversary of 'Rani of Jhansi' and hope that her stories of valour continue to inspire the generations to come.