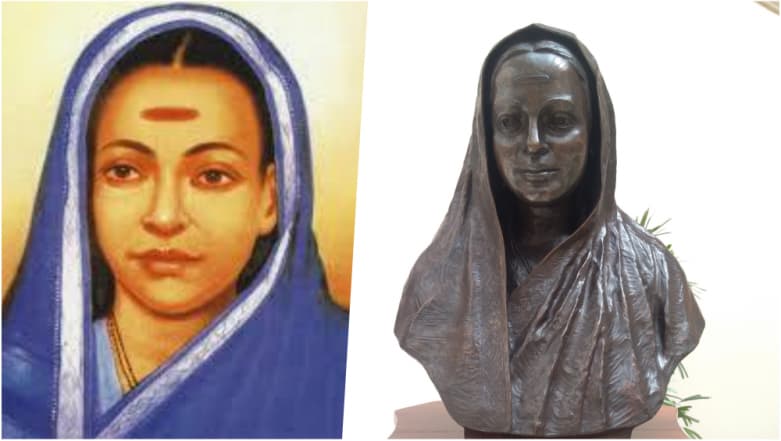 Today, March 10, 2019, is the 122nd death anniversary of Savitribai Phule. Savitribai Phule, a leading reformer of the 19th century, is often considered as India's first woman teacher, a female activist, poet and crusader for women empowerment. She was one of the first, who broke the stereotypes such as inter-caste marriages and discrimination based on caste and gender in Indian society. Savitribai Phule along with the equally dedicated husband, Jyotirao Phule pioneered and fought for the girl education in the era when women were not even allowed to leave the house without permission. Facts To Know About The Pioneer of Women's Education Movement in India.
Jyotirao Phule was a strong advocate of education for all. She not only triumphed to become the first female teacher but also went on to set up 17 schools. Phule set up 'Balhatya Pratibandhak Griha' to prevent the killing of female infants and widows, and pregnant rape victims. Along with her husband, she went on to set up 'Satyashodhak Samaj' to support inter-case marriages. On her 122nd death anniversary, here are some lesser known facts about the social reformer. Know The Contributions of India's First Lady Teacher.
All need to know about Savitribai Phule:
Born on January 3, 1831, Savitribai Phule was married social activist Jyotirao Phule at the young age of nine. At the time of marriage Jyotirao was just 12-year-old, however, this didn't stop him to educate Savitribai and himself.

With a vision to educate the girl child, Savitribai Phule went on to set up the country's first female school in Pune in 1848. Despite opposition from people, she went on to set up 17 more schools.

Her efforts to educate girls was not accepted by many. Savitribai had to endure insult as people often flung cow dung and mud on her. To counter this, she eventually started carrying two sarees.

During that era, it was a tradition to shave heads of widows. To fight against this practice, Savitribai protested against barbers from shaving women's head.

In 2015, as a tribute to Savitribai Phule, the University of Pune (UP) was renamed as Savitribai Phule Pune University (SPPU).
After seeing her efforts for the betterment of society, we can surely say that she was way far ahead of the time. She supported female education, inter-caste marriages and fought for gender equality. Phule's death was also a testimony of her good deeds. While taking care of patients during the 3rd global pandemic of the bubonic plague, she contracted the disease and passed away on March 10, 1897.