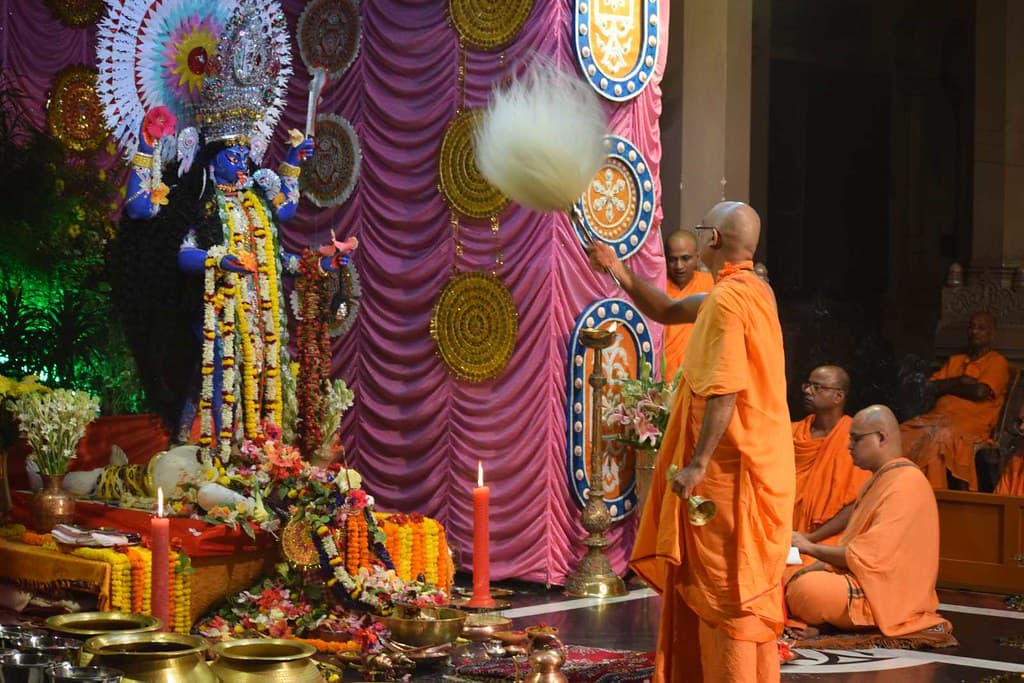 Hindu devotees in India are in their merriment mood as the grandest festival of Diwali is here. Also called Deepavali, the festival of lights is celebrated with different names and traditions across the country. However, the significance of the light over darkness and good over evil remains. Talking about that, the Bengali community in India celebrates the fearless Maa Kali, powerful form of Shakti. Kali Puja 2019 falls on October 27, 2019, and the auspicious tithi is during midnight. On the auspicious occasion, devotees send Kali Pujo wishes and greetings to their closed ones, marking the festival of lights. Below in this article, we bring you the best collection of Happy Kali Puja 2019 messages and quotes that you can send through Facebook, SMS and other social media platforms on Diwali. In addition to these, we have also provided the direct link for Kali Pujo WhatsApp stickers and even some super cool GIF greetings that are handy and will charm the festivities.
Kali Puja is mostly celebrated in West Bengal, Odisha, Assam, Tripura and Bangladesh. However, the celebrations are not old school anymore. With the advent of technology, devotees have added the spark of WhatsApp and Facebook as a traditional way to celebrate festivals. It is common for families and friends to see Happy Kali Puja 2019 WhatsApp forwards or Diwali just like any other festivals. Hence, sending some meaningful Kali Pujo wishes and images will be better than sending mere texts. Wish Shubho Kali Pujo to your friends and families and spread the light of joy on Deepavali. Kali Puja 2019 Date & Significance: Pujo Vidhi, Shubh Muhurat Timings of Worshiping Goddess Kali During Diwali.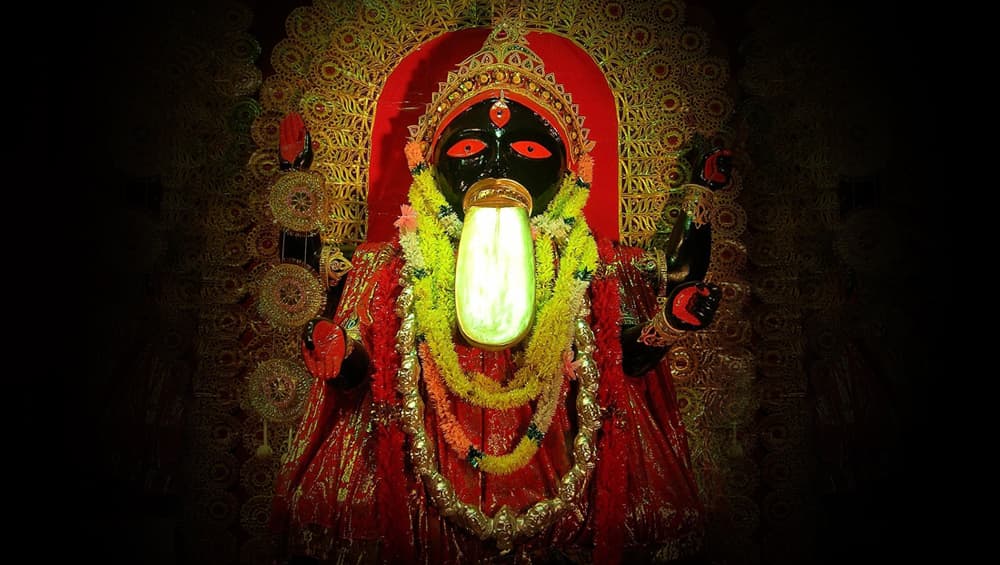 WhatsApp Message Reads: On this auspicious occasion of Kali Puja, may you and your family be blessed with prosperity and success by Maa Kali.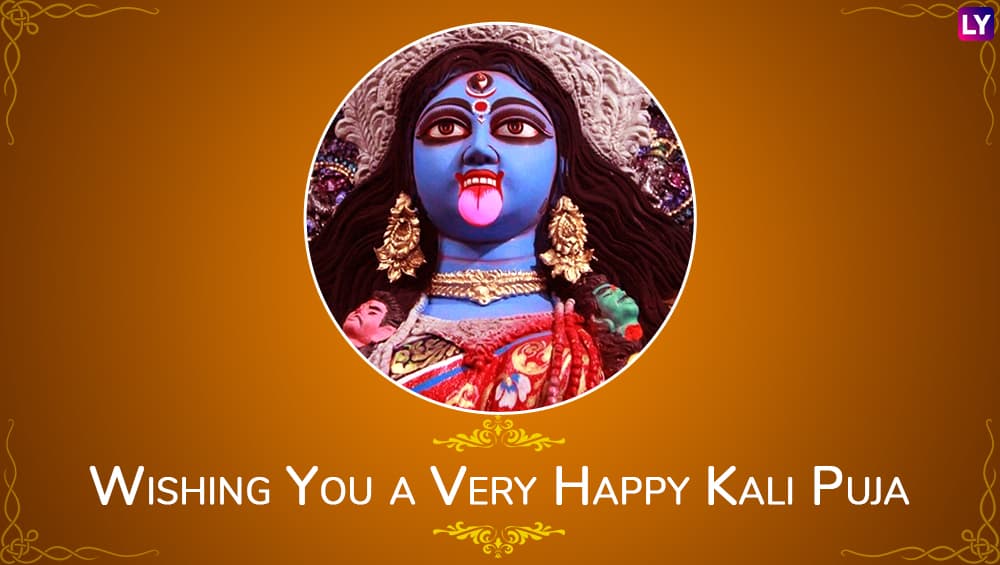 WhatsApp Message Reads: On the occasion of Kali puja, I send you all my best wishes to you and your family. May you have a blessed and joyful celebration. Happy Kali Puja 2019!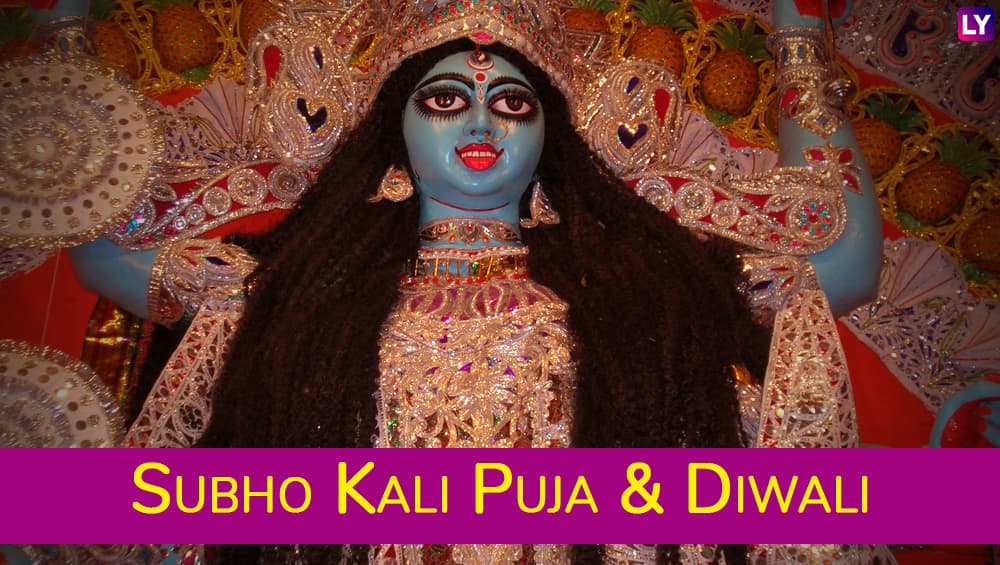 WhatsApp Message Reads: Make the Kali Puja celebrations more meaningful by promising to be as strong and courageous like Maa Kali. Happy Kali Puja to all!
WhatsApp Message Reads: Maa Kali has always been there to protect us and impart us strength. Let us thank her for all her support. Happy Kali Puja 2019.
How to Download Kali Puja 2019 WhatsApp Stickers?
WhatsApp has redefined the celebration of festivals. It is not sending forwards anymore. The stickers dedicated to each festival and celebrations are making the conversation more fun. And for Kali Puja as well, the messaging app has the best collection of sticker images. Why not download it? Android and smartphone users can download Kali Puja 2019 WhatsApp stickers by visiting the Play Store app or clicking here.
We hope, the above Kali Puja 2019 wishes and messages will be helpful to you during the festival. There aren't any time! Just download the Maa Kali photos and images, copy-paste the texts on Kali Puja wishes and send it to your loved ones. Shubho Kali Pujo, everyone.