People in Kerala are gearing to welcome the new year with Vishu kani, Vishu feast known as Vishu Sadhya and fire crackers. Individuals will be celebrating Vishu on April 14, 2018. In Kerala, the first day of the Malayalam month Medam is celebrated as Vishu. On this day Malayali Hindus worship Lord Krishna and Lord Vishnu and also visit temples to have a Vishukkani Kazhcha (viewing). But what everyone looks for are those special messages to wish the near ones on Vishu 2018. As you get ready for the auspicious day, here we have listed the beautiful Vishu greetings and GIF images which are handy as you can share them as Facebook status and WhatsApp messages to wish your family and friends on Vishu 2018. Vishu 2018 Date, Significance & History: How is Malayali New Year Celebrated?
People prepares a special room to arrange the Vishu kani with their favourite gods picture or statue with all good things such as coins, new cloth, flowers, fruits and kanikonna (golden blossoms of the laburnum tree). New Year festivals are celebrated all across the nation during this time all over the nation such as Bihu in Assam, Baisakhi in Punjab and Puthandu in Tamil Nadu with the same spirit. Vishu 2018 signifies the sun's transit into the Meda Rassi (first solar month) and it represents the celebration of the spring equinox. Below are the Vishu 2018 greetings, GIF Images, Facebook status, WhatsApp messages to wish your dear ones on this New Year.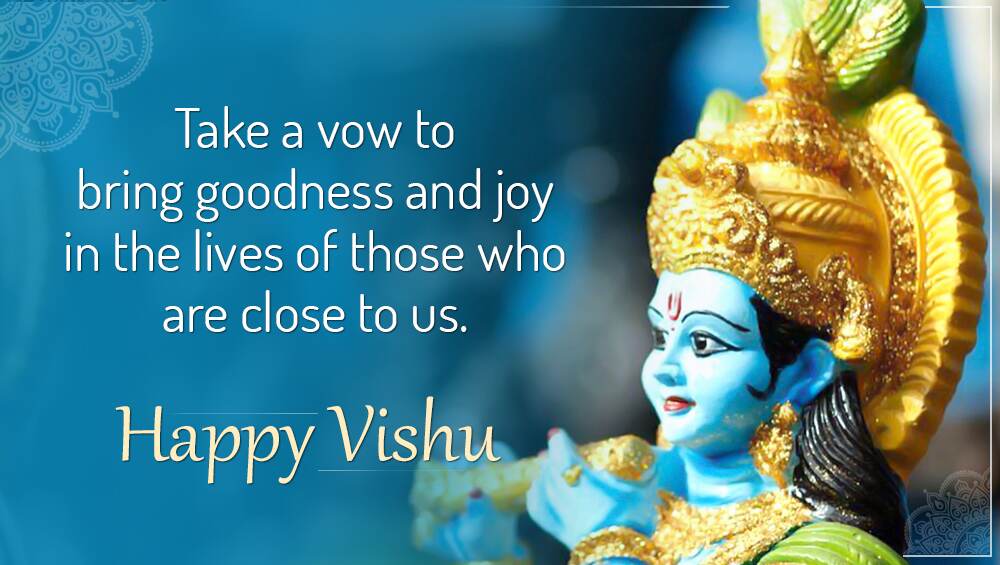 WhatsApp Message Reads: Take a vow to bring goodness and joy in the lives of those who are close to us. Happy Vishu
Take the blessings of your elder ones just like the above GIF image and wish them on this Vishu 2018. WhatsApp Message Reads: May it be a delighting year for you! Happy Vishu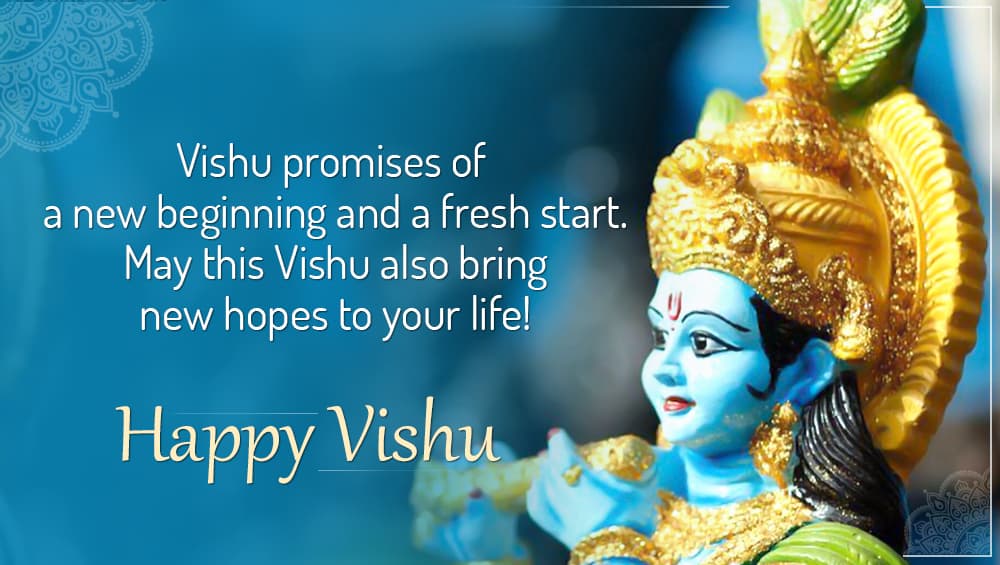 WhatsApp Message Reads: Vishu promises of a new beginning and a fresh start. May this Vishu also bring new hopes to your life! Happy Vishu
Prepare the Vishu kani like this GIF Image with all the good things during Vishu 2018. WhatsApp Message Reads: Wish you a Vishu filled with love, peace, hope and joy throughout the year. Happy Vishu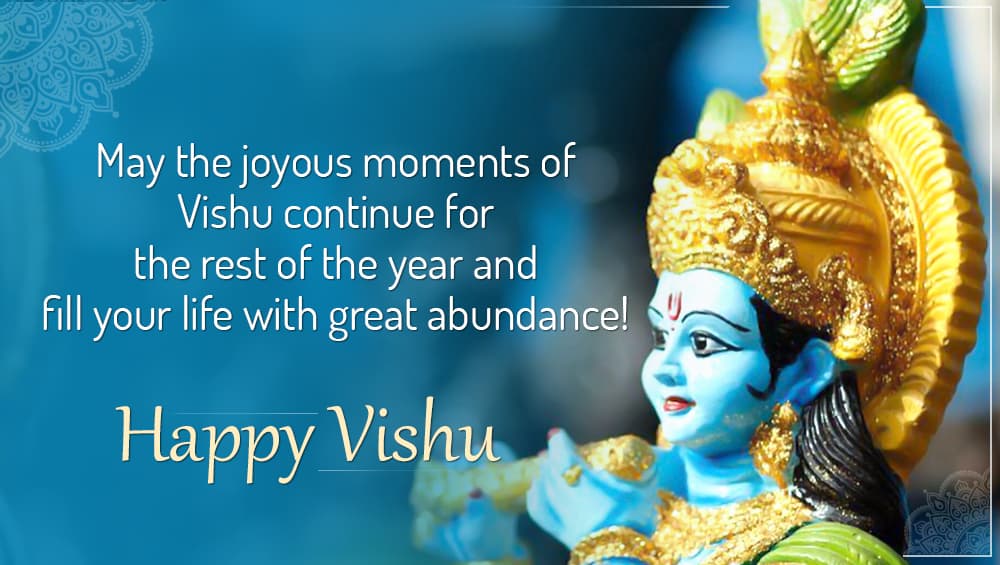 WhatsApp Message Reads: May the joyous moments of Vishu continue for the rest of the year and fill your life with great abundance! Happy Vishu
In this beautiful GIF, you can see Lord Krishna with several light oil lamps. You can send this GIF along with this message on the occasion of Vishu 2018.  WhatsApp Message Reads: Spring is here to fill your life with brilliance and abundance. May you have an exciting year ahead. Happy Vishu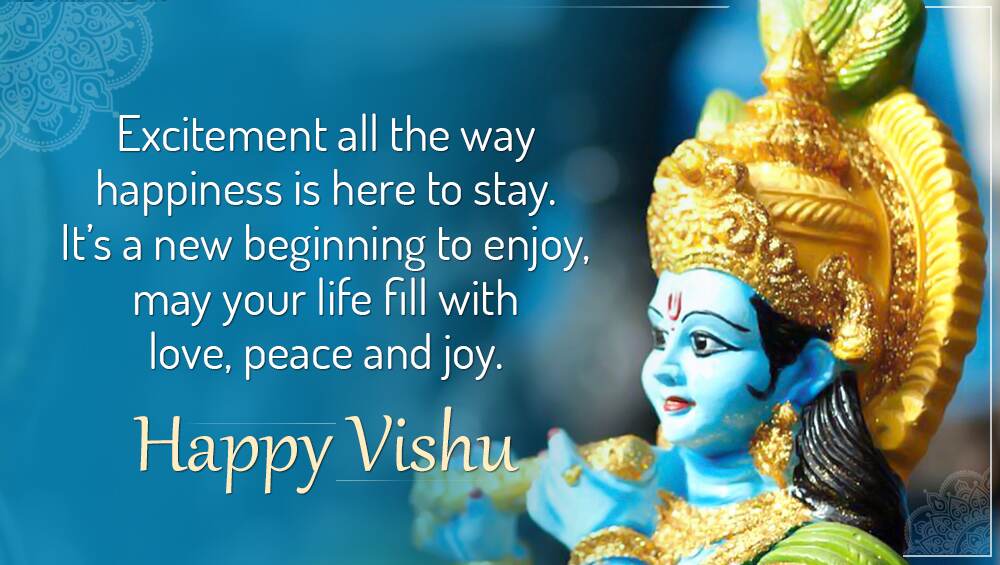 WhatsApp Message Reads: Excitement all the way happiness is here to stay. It's a new beginning to enjoy, may your life fill with love, peace and joy. Happy Vishu
On Vishu, Sabarimala Ayyappan temple, Guruvayur Sree Krishna temple and Kulathupuzha Sree Bala Sastha temple witnesses a huge gathering as individuals have a Vishukkani Kazhcha (viewing) in the early hours of the day. So, gear up for yet another festival and send your near and dear ones Vishu 2018 greetings. We wish you all a very Happy Vishu Kani!
(The above story first appeared on LatestLY on Apr 13, 2018 05:09 PM IST. For more news and updates on politics, world, sports, entertainment and lifestyle, log on to our website latestly.com).