World Environment Day is an annual event celebrated on June 5 to raise awareness and promote action for the protection and preservation of the environment. It was established by the United Nations General Assembly in 1972 and is considered one of the principal vehicles through which the United Nations stimulates worldwide awareness of the environment and encourages political attention and action. Here's a list of World Environment Day 2023 images, World Environment Day 2023 greetings, World Environment Day HD wallpapers, quotes on the environment, World Environment Day 2023 wishes and WhatsApp messages to celebrate the day. Send These Beautiful Sayings to Your Loved Ones on the Day Dedicated to Mother Nature.
The celebration of World Environment Day highlights the importance of environmental conservation, biodiversity protection, sustainable development, and the need to address global environmental challenges such as climate change, pollution, deforestation, and loss of habitats. It also emphasizes the role of collective action and international cooperation in finding solutions to these issues. World Environment Day is a significant event that raises awareness, promotes action, and mobilizes individuals and communities to work towards a more sustainable and environmentally friendly future.
Each year, World Environment Day focuses on a specific theme to address a pressing environmental issue. The theme was chosen by the United Nations Environment Programme (UNEP). It provides a platform for governments, organizations, communities, and individuals to unite and take positive actions to protect the environment. The theme for Environment Day 2023 is Beat Plastic Pollution and focuses on solutions to plastic pollution. Here is a vast range collection of messages saying Happy Environment Day 2023 that you can download and share with all your loved ones to wish them on this day with WhatsApp stickers, images, HD wallpapers and SMS. Billions Could Face Dangerous Heat if World Exceeds 2C.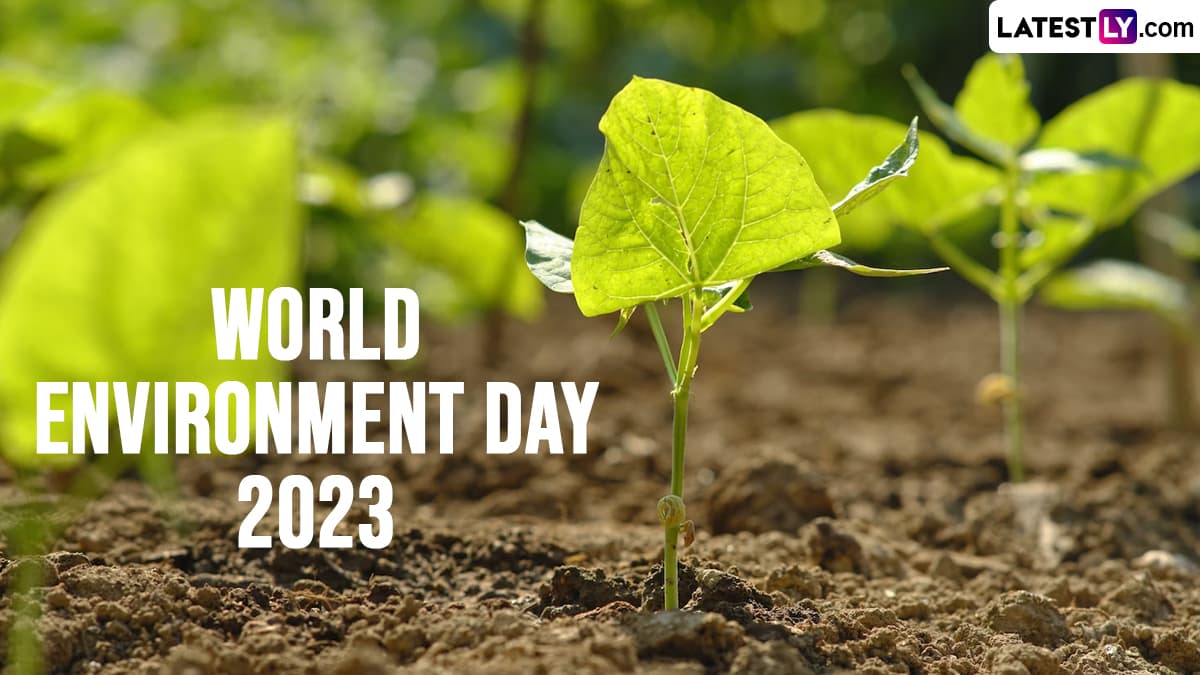 WhatsApp Message Reads: Happy World Environment Day. Saving the Environment Means Saving a Life.
WhatsApp Message Reads: Let's Pledge To Give Our Future Generations a Happier Environment and a Beautiful Life. Best Wishes on World Environment Day.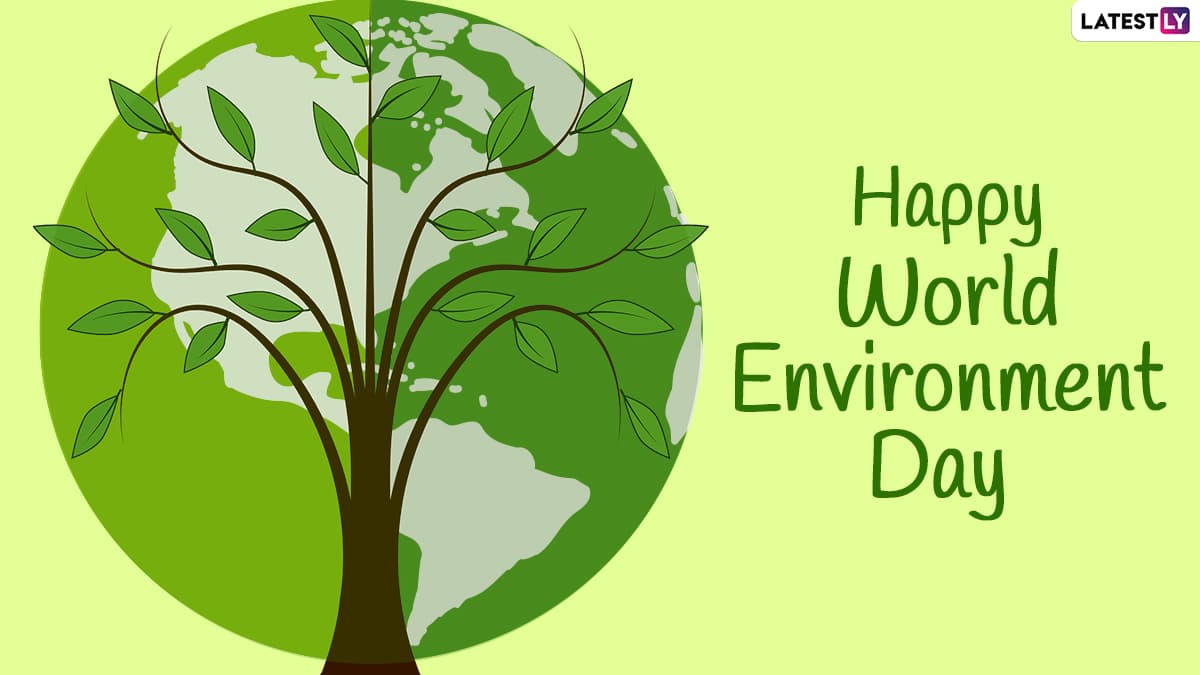 WhatsApp Message Reads: Let Us Stop Causing Harm 2 Our Ecosystem by Polluting It. Happy World Environment Day.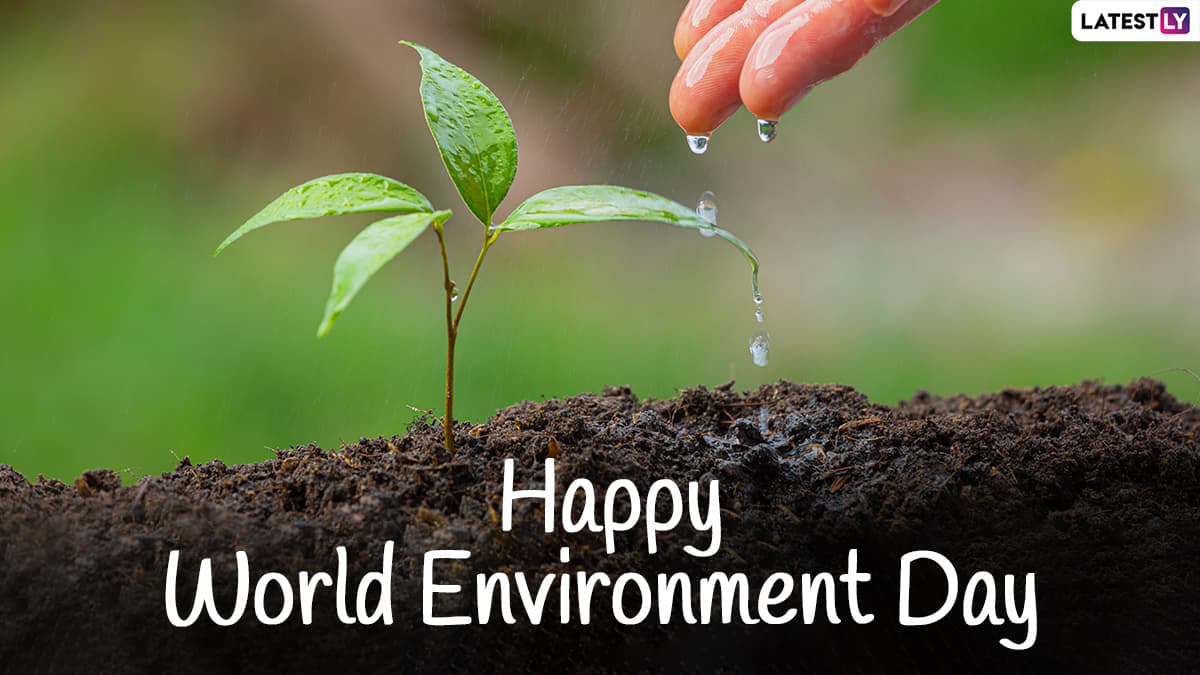 WhatsApp Message Reads: Environment Preservation Is the Need of the Hour. Let's Pledge To Leave Healthy Surroundings for Generations.
WhatsApp Message Reads: We Bear the Responsibility of Saving Our Ecosystem, and World Environment Day Is a Reminder.
World Environment Day is celebrated in many ways globally, including tree-planting events, clean-up campaigns, awareness drives, seminars, workshops, and various activities aimed at promoting sustainable practices. The day serves as a reminder that everyone has a role in preserving the environment and encourages individuals and communities to make conscious choices that benefit the planet. Wishing everyone a Happy World Environment Day 2023!
(The above story first appeared on LatestLY on Jun 05, 2023 06:09 AM IST. For more news and updates on politics, world, sports, entertainment and lifestyle, log on to our website latestly.com).