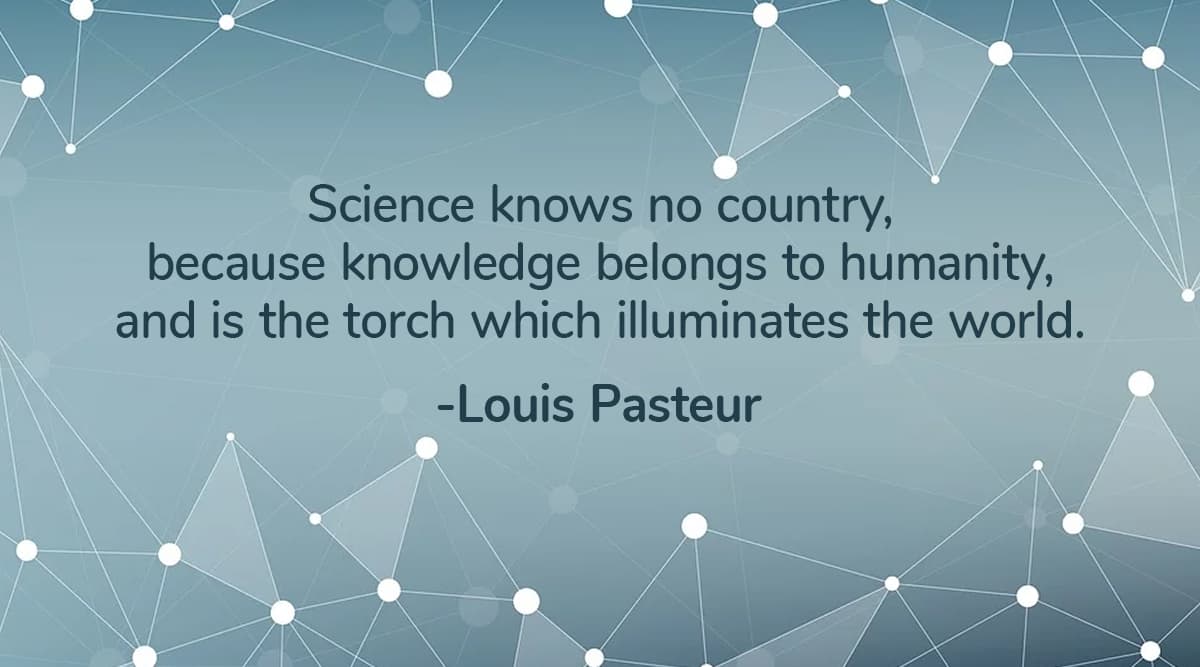 November 10 marks the celebration of World Science Day for Peace and Development 2019. This day aims to raise awareness about the relevance of science, scientific innovation and technology in the society. Every scientific innovation in some way or the other has an impact on our daily lives. The day has been marked by UNESCO since the year 2001. It is one of the ways of engaging the public into the recent science progresses and innovations. As we aim to gt towards a sustainable living everyday, science does play a big role in there too. On this World Science Day for Peace and Development, we give you some nice sayings that highlight the role of science in daily lives. 'Scientists Can Be Sparkly Too!' NASA Scientist Remembers Wearing Sequined Dress to a Talk for THIS Heartwarming Reason (View Pics).
This year's theme for World Science Day for Peace and Development 2019 is "Open science, leaving no one behind". It focuses more on the research community but the open data refers to science being open to society. According to UN, open communication of the scientific data, results, hypotheses and opinions, lie at the very heart of scientific process. In this context, Open Science is the growing global movement to make scientific research and data accessible to all. Given below are some thoughtful quotes about science which highlight how much of a role the stream, subject and the scientific innovations play in life. New Black Hole Discovery: Scientists Find Latest Class of Black Holes, Smaller Than Any Known Previously.
World Science Day for Peace and Development Quotes
"Science knows no country, because knowledge belongs to humanity, and is the torch which illuminates the world." -  Louis Pasteur
"If civilization is to survive, we must cultivate the science of human relationships - the ability of all peoples, of all kinds, to live together, in the same world at peace." - Franklin D. Roosevelt
"To raise new questions, new possibilities, to regard old problems from a new angle, requires creative imagination and marks real advance in science." - Albert Einstein
"The good thing about science is that it's true whether or not you believe in it." - Neil deGrasse Tyson
"The greater the scientific advance, the more primitive the fear." - Don Delilo
"People keep saying 'science doesn't know everything!' Well, science 'knows' it doesn't know everything; otherwise it would stop." - Dara O Briain
Over the years, with various discoveries, inventions and technological developments, science has been providing governments and individuals with the necessary tools to find solutions and monitor progress. The marking of this day, just involves more and more people into respecting science and its importance.