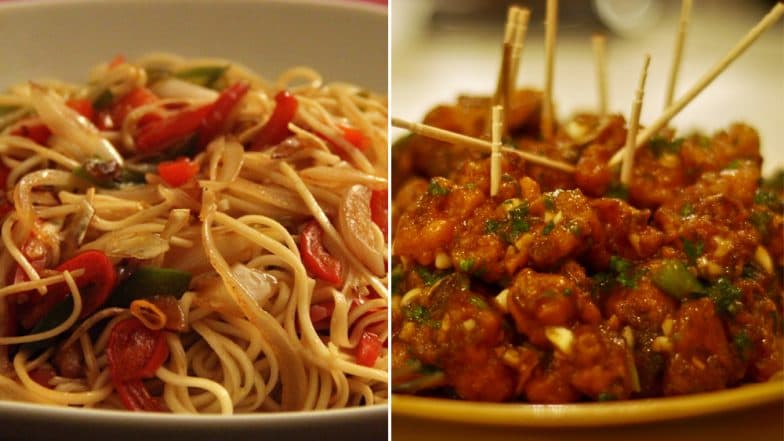 The Chinese New Year falls on February 5 this year. While Indians and Chinese may have not enjoyed a very amiable political relationship in the last few decades, both the cultures do enjoy each other's food. While the Chinese have had their own spin on the Indian curry, Indians have returned the favour by adding their own special touch to Chinese food.  Everything from noodles to fried rice, Chinese cuisine is relished in most parts of the country. But most of what we eat in the name of Chinese is not authentic but an Indian spin of traditional Chinese cuisines. Infact, the people of China may not even know about the dishes we relish in the name of Chinese food. So where did all these dishes we love so much come from?
Desi Chinese came into existence after the Chinese community from Hakka region settled in the late 19th century. Soon Indians loved the taste of the food and gave it some desi tadka. Made with a mix of spices, Chinese cooked in Indian restaurants (and homes) are well pleasing to the Indian taste buds. Catering to the rising demand for Chinese food, a kiosk serving Chinese food is something you find at every nook and corner of the street. Lucky Food for Chinese New Year 2019: Eat These 5 Dishes for Wealth, Prosperity and Good Luck in the Year of the Pig.
And now the desi versions is so loved by Indians, that we don't like the real Chinese. And serving the large vegetarian food eating community, most of these dishes are prepared to match their needs, unlike the original Chinese food. Probably the people of China would be quite surprised to know about the Indianised version of Chinese food (or probably they already know).
Here are a list 6 Chinese dishes loved by Indian that is not even Chinese:
1. Gobi Manchurian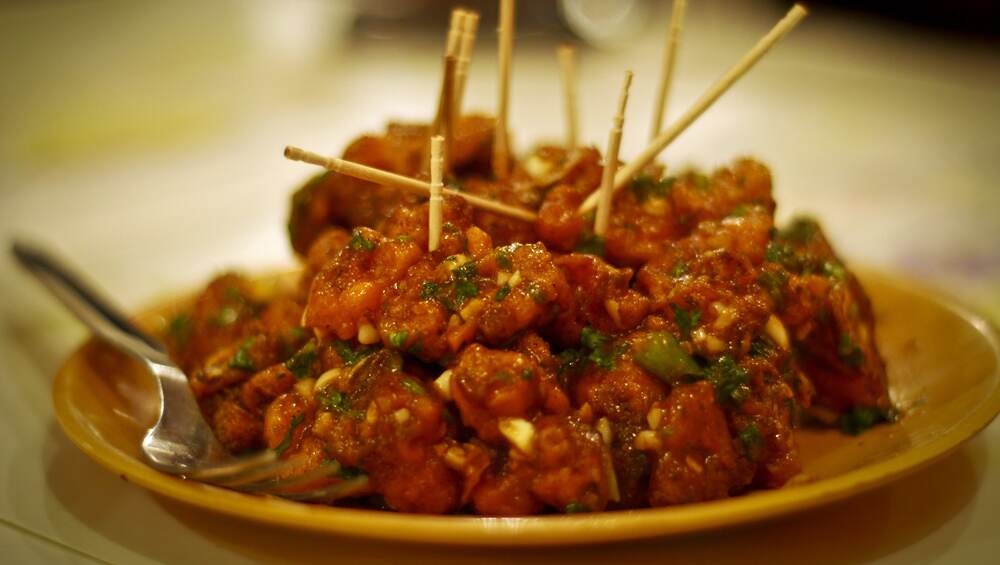 Manchurian or those balls of cauliflower crush, coated in floured and deep fried which is served being mixed in soya sauce is quite popular in India. But in China, Manchurian are people who hail from the north-eastern part of the country. Chinese New Year 2019: 'Controversial' Peppa Pig to Learn About Chinese Culture in Latest Episode.
2. Manchow Soup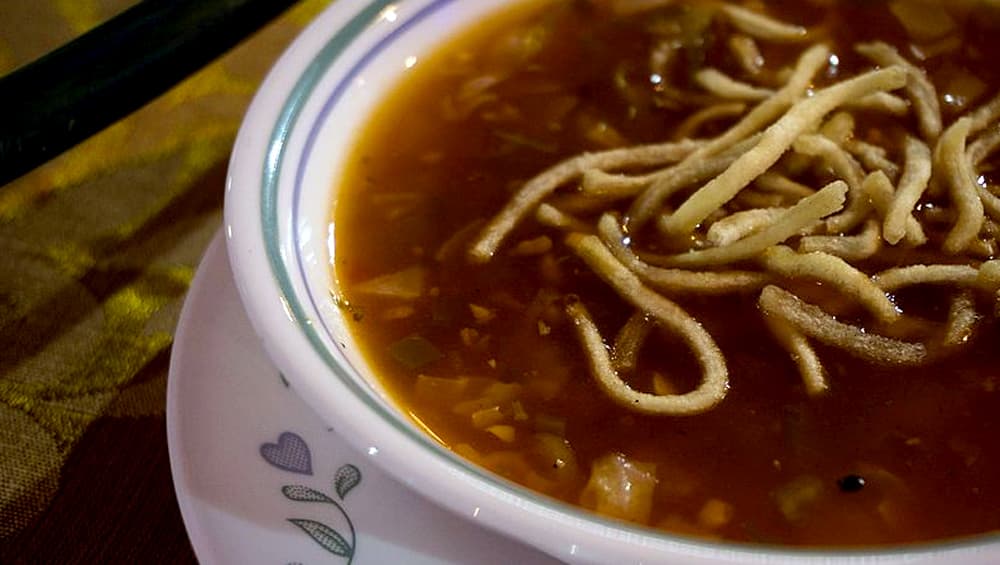 No Indian buffet is complete without Manchow soup and it is the onetime solution to everyone with cold, thanks to ginger, garlic and other vegetables. Garnished with fried noodles, Manchow soup is much loved Chinese dish that is not Chinese. And you may not find this if you go to China.
3. Chilli Chicken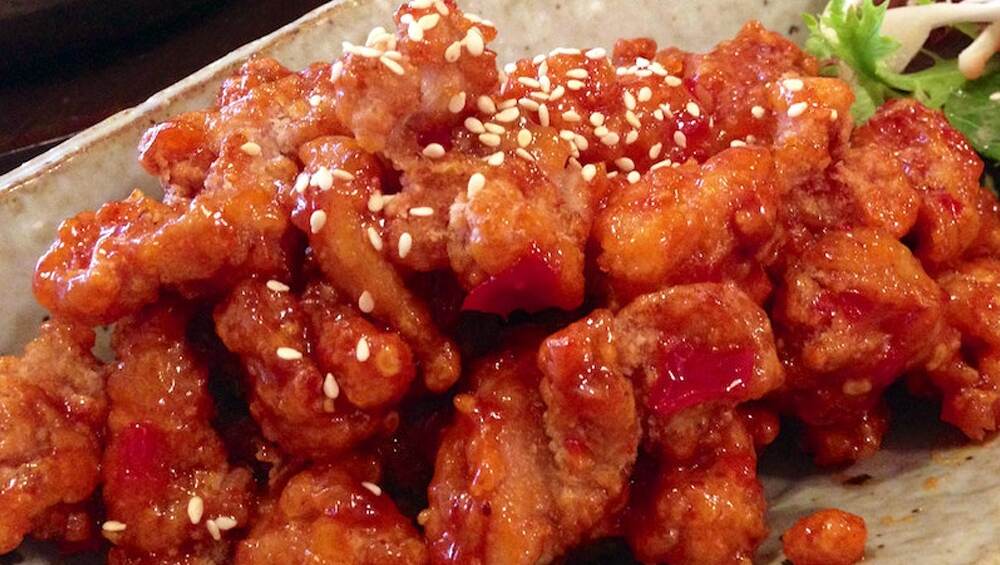 Chilli chicken may find its spot on the top of the 'Chinese food category' in every Indian hotel, but this is simply our version of it. Coated with a thick paste of chilli, garlic, ginger and other spices, deep fried and served with vegetables Chilli Chicken is our own desi version and have nothing to do with the Chinese. Chinese New Year 2019 Funny Greetings: Cute Pig Memes, Wishes and GIF Images to Celebrate the Beginning of the Year of the Pig.
4. Indian Chowmein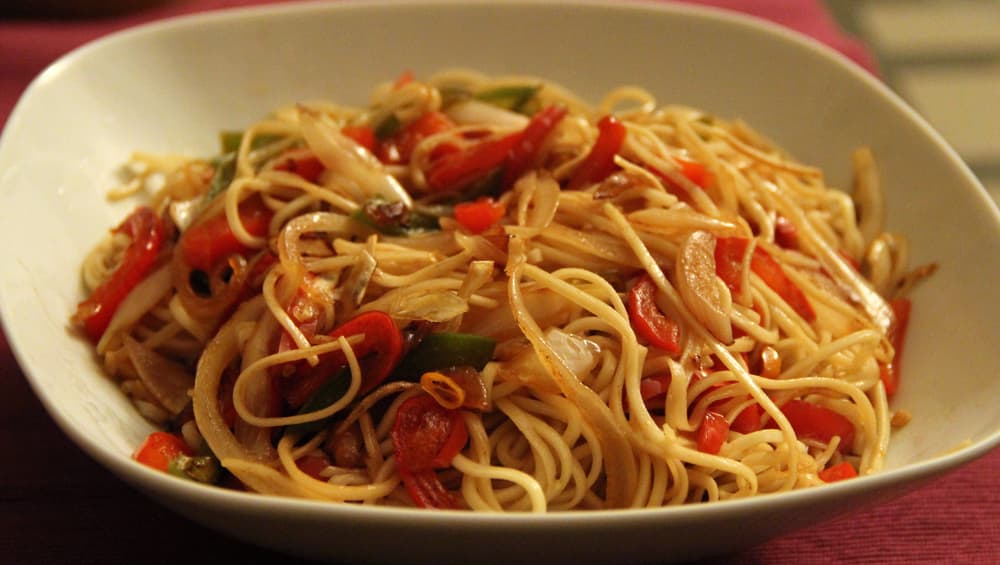 While Chowmein is Chinese, what we get here is Indianised version of it. Chowmein pronounced as chāu-mèing in China is a portion of boiled noodles with greens, scrambled eggs and soya sauce. But in India. we love it spicy and hence served that way.
5. American Chop Suey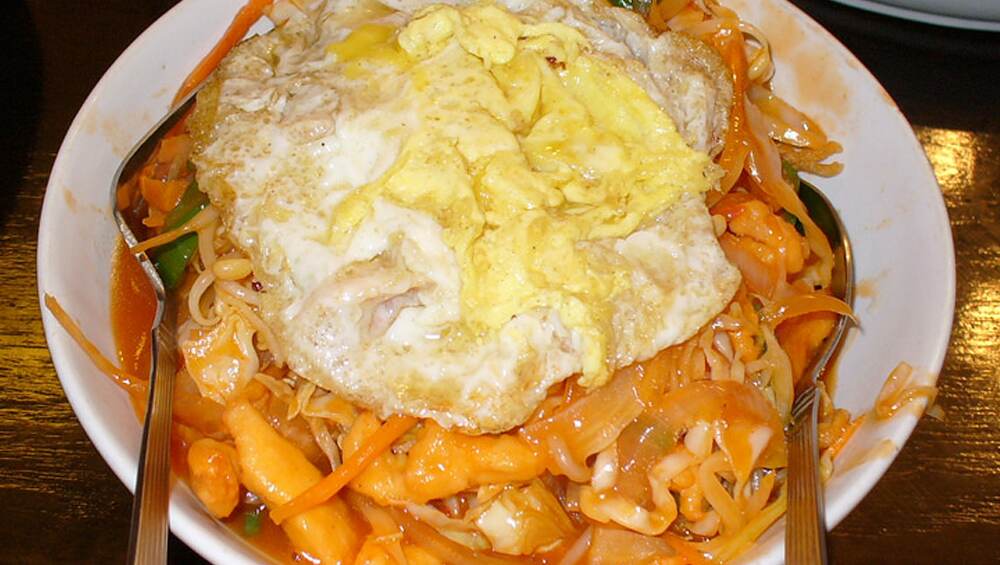 Crispy noodles tossed in thick sweet and sour sauce topped off with a fried egg has been one of our favourite dishes. These noodles are made in China, especially during the Chinese New Year or Lunar New Year for good luck and prosperity. However, the preparation is quite different and not like the way we garnish it with spices in India. Chinese New Year 2019 Date: Significance, Customs And Celebrations Related to Year of Pig.
6. Chinese Bhel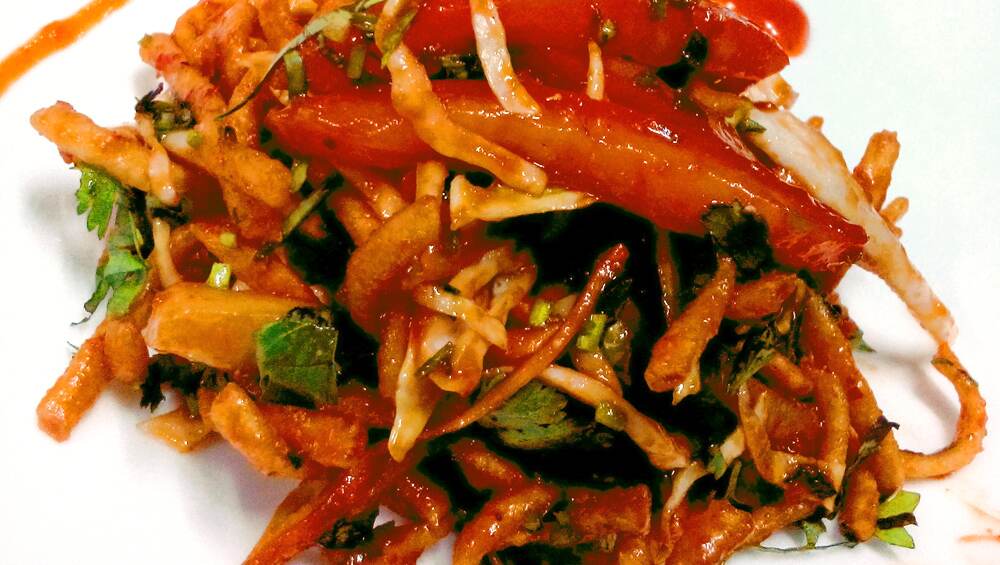 Our favourite roadside snack is not Indian! Greatly inspired by Indian bhel, this dish which is a mix of fried noodles, vegetables, sauce and spices is completely Indian.
Watch Video:
We Indians are obsessed with our spices and are quite particular about our food. While we do adjust to different food habits, nothing can replace our homemade food. So even when it is Chinese, we added a bit of Indian element to it making it one of the most popular cuisines in the country.