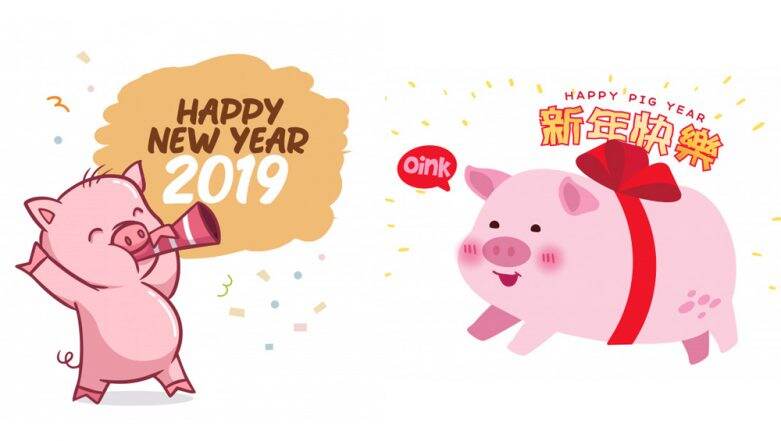 Happy Chinese New Year 2019! Pig, the twelfth of all zodiac animals is what this year is all about. The Chinese New Year 2019 is the year of the Pig. Mythologically it is believed that the Jade Emperor said the order of the whose the whole year was going to be would be dependent on the order in which they arrived at his party. They also say that the pig overslept and therefore was late for the party and could only take the 12th place.
Pigs in the Chinese culture represent the symbol of wealth, and the pig is a yin as per the yin and yang (阴阳—yīn yáng) custom. They are also associated with the Earthly Branch (地支—dì zhī) hài (亥) They realistic Pigs are known to be the sign of fortune as wells as are known to be tactful and entertainment-loving. If you want to wish someone Chinese New Year here's How to Wish Happy Chinese New Year 2019 in Chinese? 'Gung Hay Fat Choy' & Other Greetings, Wishes and Messages in Cantonese and Mandarin.
Happy Chinese New Year to you all!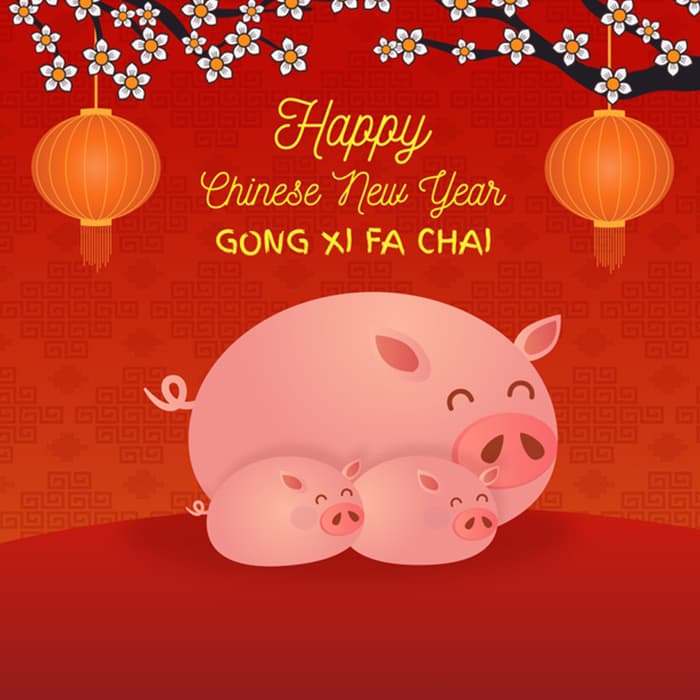 Can the wish get any cuter?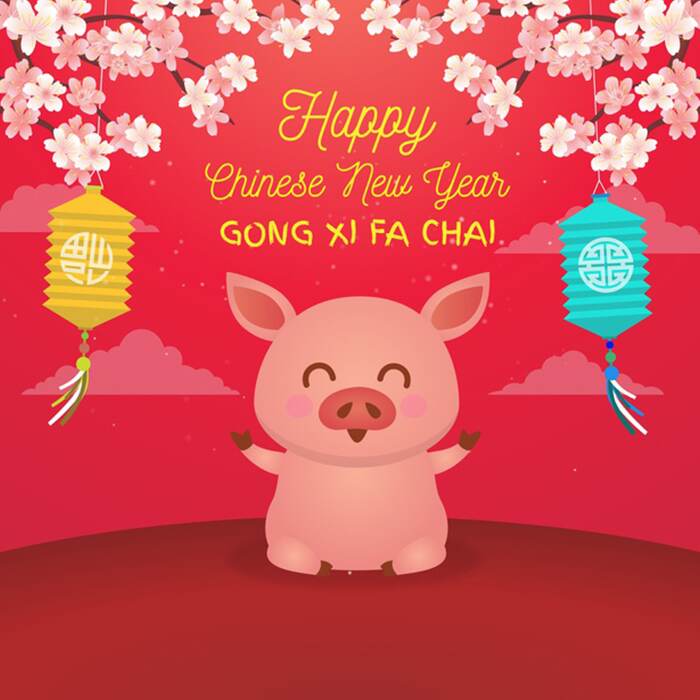 Lucky pig for you
*heart eyes*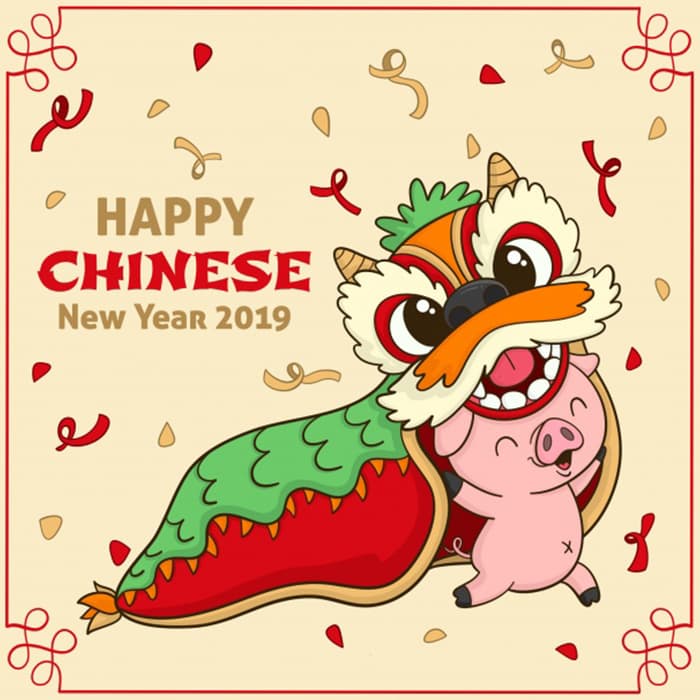 Look who's watching you...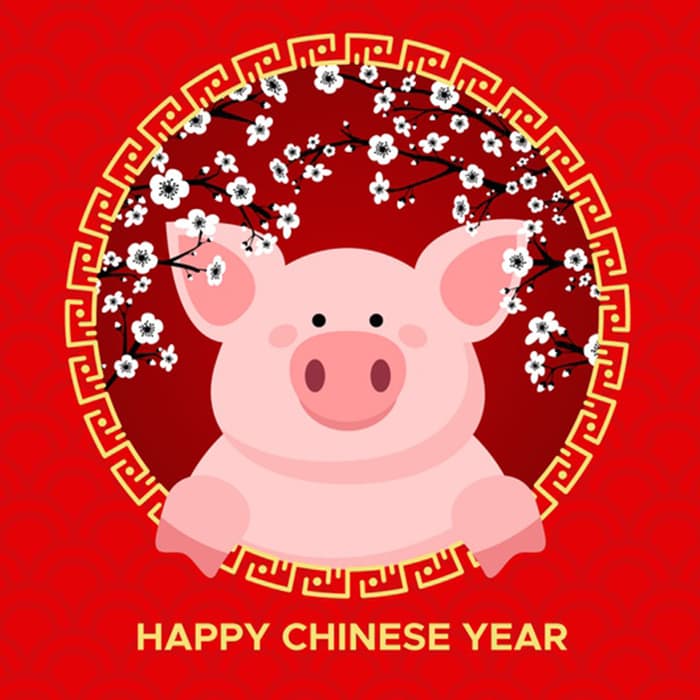 The winking pig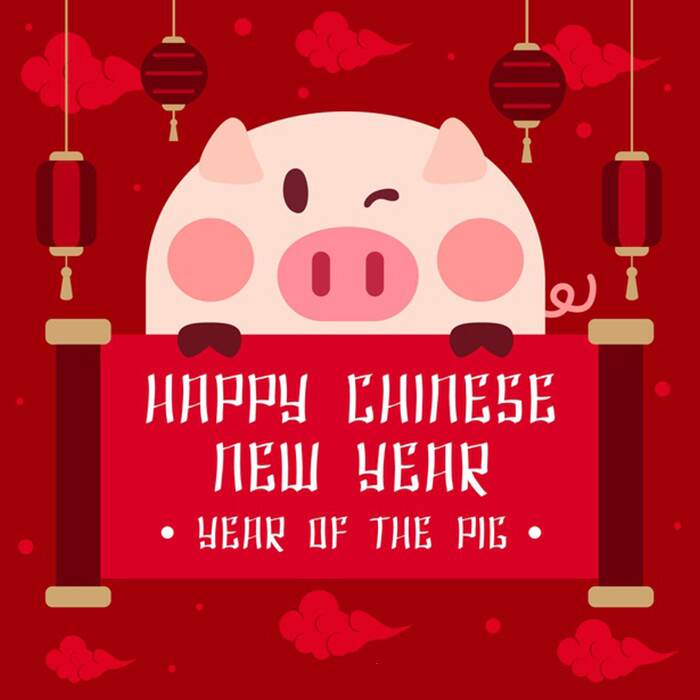 The pig here to show you the 2019 Chinese calendar.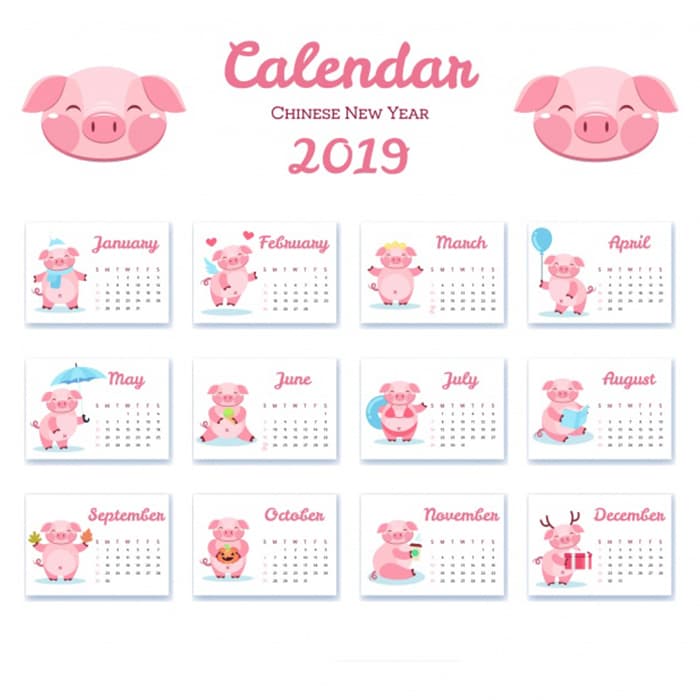 Forward this RIGHT AWAY!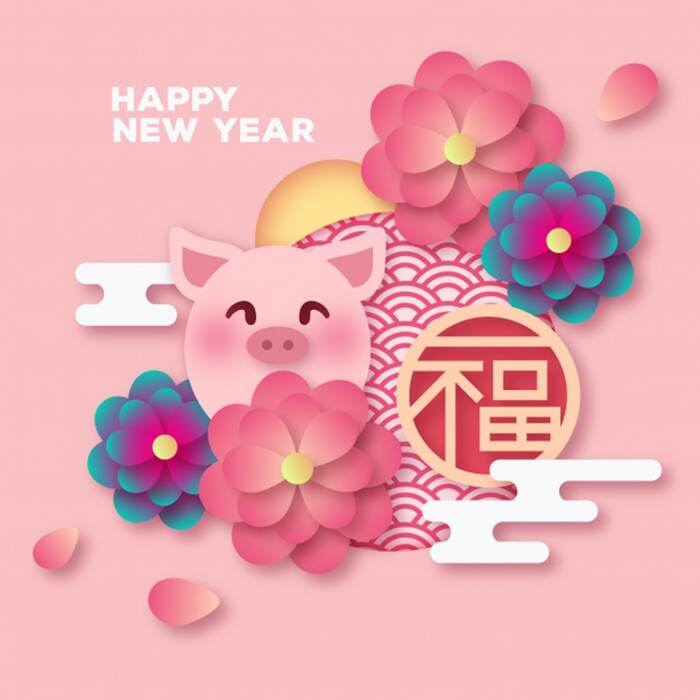 Wish your friends right!
The smiling pig wishing you a happy new year!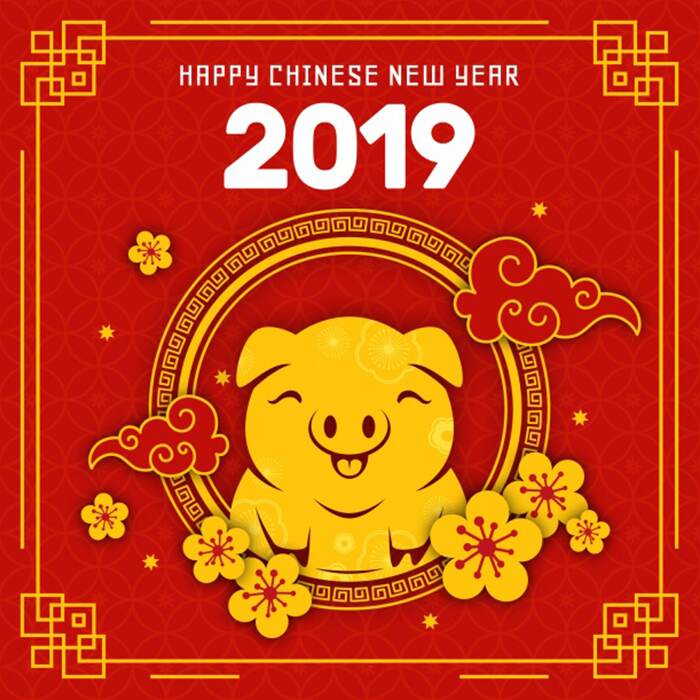 Look at these cute piggies peeping
Probably the cutest Chinese New Year wish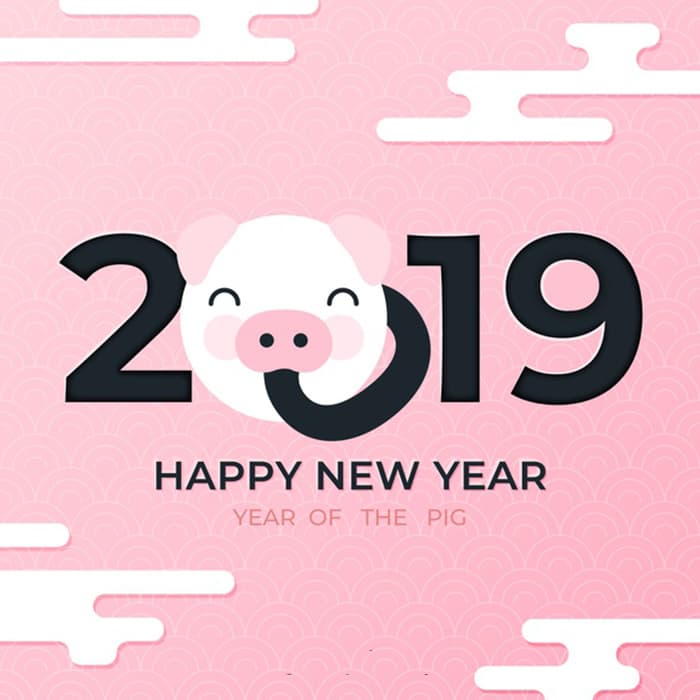 Happy piggie!
The three cute piggies here...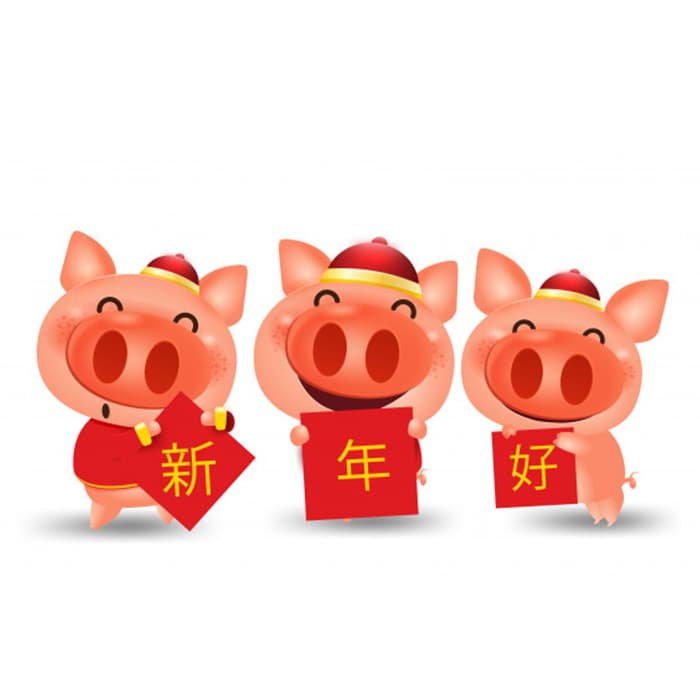 Can you stop yourself from sharing this?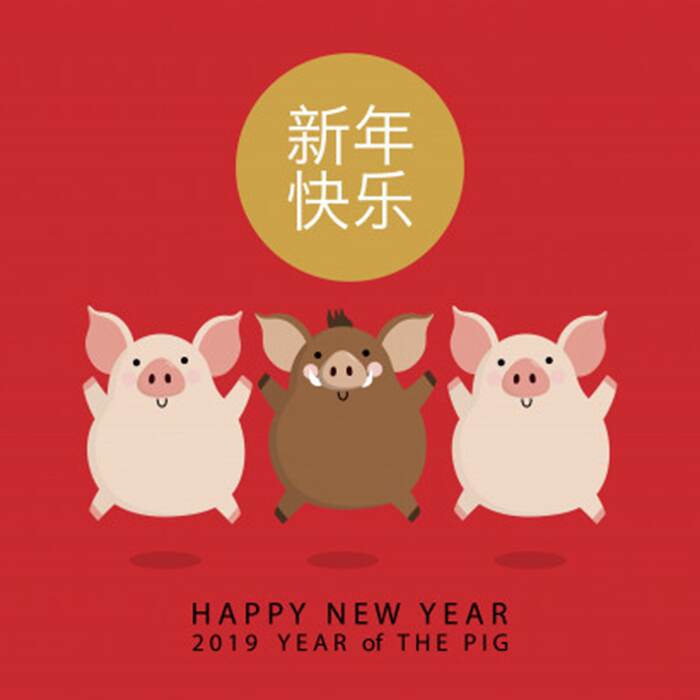 Isn't is uber cute?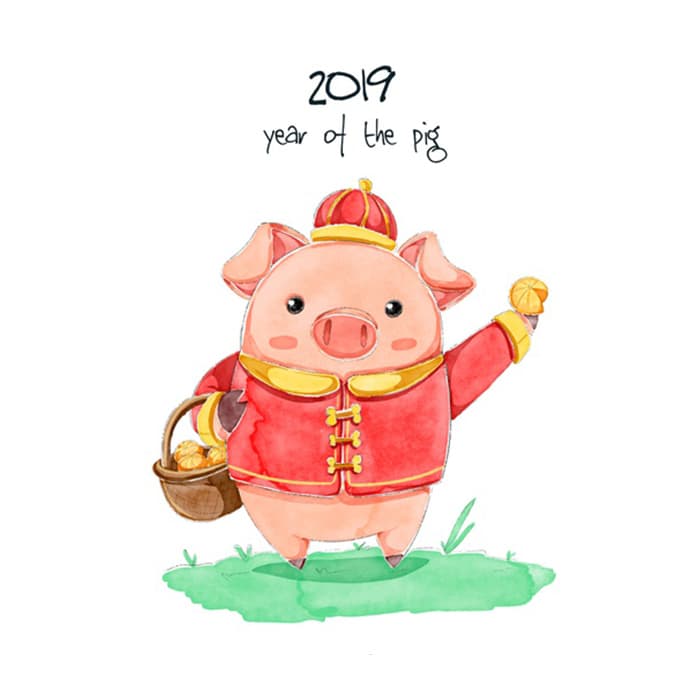 However, there are many cute and funny ways to wish Chinese New Year as well. Here are some of the cute memes and wishes for the Chinse new year 2019 that you can share with your friends via WhatsApp, Facebook, Instagram, twitter etc.
Happy Chinese New Year aka chunjie (春节) or Spring Festival, to you and your family. According to the Chinese astrology, we will be marking the beginning of the Year of The Pig on the 5th of February.