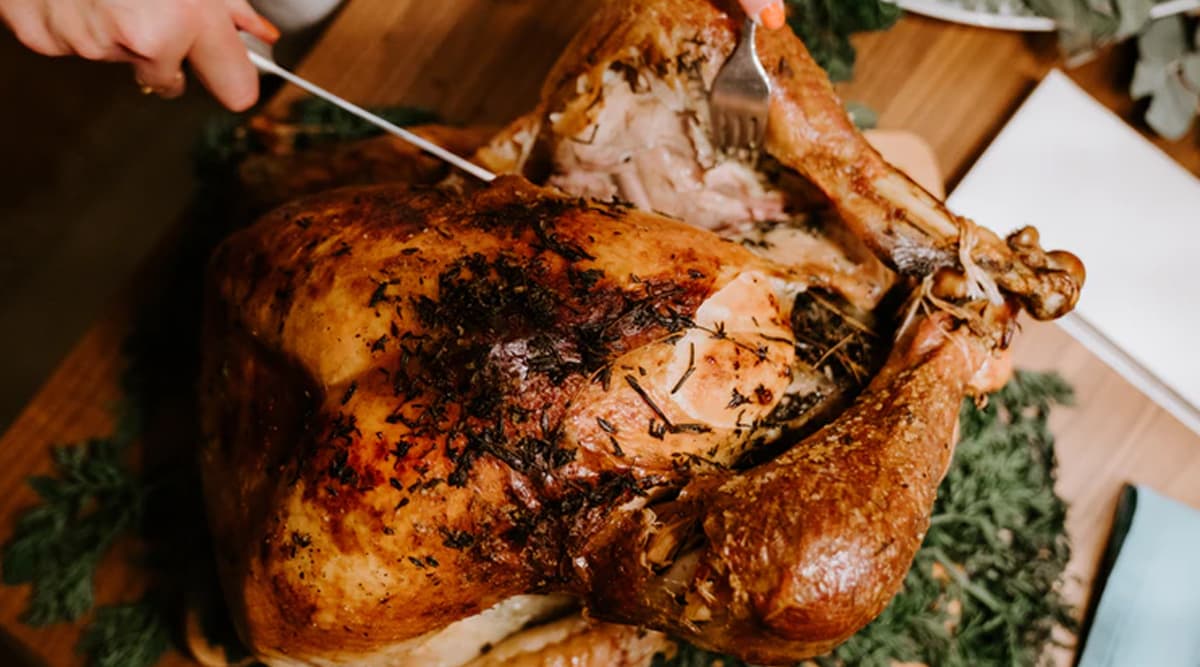 The festive holiday of Thanksgiving is just around the corner. On November 28, people will bring in the festive holiday to express gratitude towards their friends, family and everyone in general. One of the ways of marking this festival is the Thanksgiving feast which has Turkey on the spread. There are different ways of preparing Turkey for dinner and one of the ways of making it yummier is buttering under its skin. But it is a little tricky to butter the turkey's skin. Ahead of Thanksgiving 2019, we give some recipe videos of how you can do it. Thanksgiving 2019: Why is Turkey a Specific Delicacy For This Feast Dinner?
Add butter to your recipes can definitely enhance the taste and you could also opt for herb flavoured butter to give it more taste. The trick in applying the butter inside is to skin it in a way that leaves an opening to apply butter and other herb spices. The idea is to loosen the skin of the bird and then make pieces of butter and then apply. To give it more buttery taste and make it soft, melt the remaining butter in microwave and brush in an even layer over skin of bird. Thanksgiving 2019 Dinner Ideas: Vegan Turkey Substitutes That Will Ensure Your Gratitude Day Is Absolutely Delicious!
 Watch Video of Buttering Under Skin of Turkey:
To add flavours, you can add fresh herbs and garlic while you melt the butter. Later season it with salt and pepper. If you are using compound butter cubes then just add it under the skin and then melt or roast it. So the butter spreads around.