It's December and officially calls for festivities everywhere. Food, parties and celebrations become the theme of this month. Among the days that call for celebrations is December 24 which is celebrated as National Eggnog Day. The day is named after a popular drink made of egg-milk punch during the holidays.
It is traditionally made of milk and cream, sugar, whipped eggs and spices. And for revellers, liquor is added to the drink, mostly brandy, vodka, bourbon or whiskey or maybe a combination of all. It is finished with cinnamon, nutmeg or a sprinkle of pumpkin spice on the top. Eggnog is also added as flavour to pieces of bread, coffee, tea, pies, cakes or puddings. In the US, it is a very popular drink served during holidays. December 2018 Calendar: Every Food Lover's Favourite Month Has Ice Cream Day to Eggnog Day Ahead of New Year Celebrations!
Happy National Eggnog Day!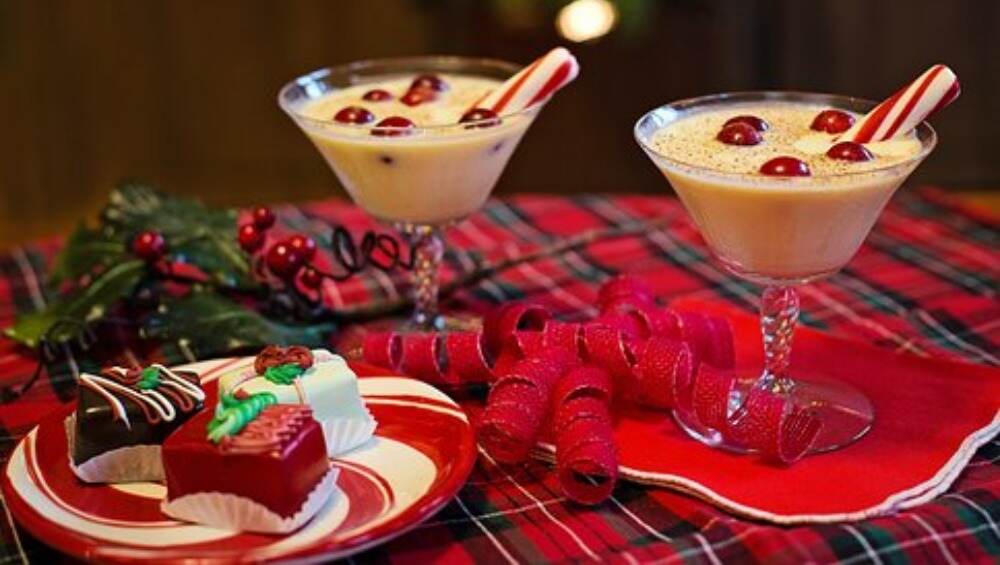 While there are a few theories how the name eggnog came into being, one of it says that it first came from 'egg n' grog', which was later shortened to 'eggnog'.
View this post on Instagram
It is also said that it comes from the Old English word fora strong ale, 'nog'. According which any which has 'egg' and 'nog' contains eggs and strong alcohol in it.
View this post on Instagram
Check out the recipe for eggnog here:
December also sees also observations like Ice Cream Day, Pastry Day and Pumpkin Pie Day. There are different stories about the origin of the eggnog drink. While some believe it originally developed in East Anglia in England, some think that it was a European beverage made with hot milk.
Eggnog is often made during family get-togethers a day ahead of Christmas. While traditionally it is prepared in a particular way, over the years various flavours and ingredients have been added and subtracted from it. We wish everyone celebrating a great National Eggnog Day!