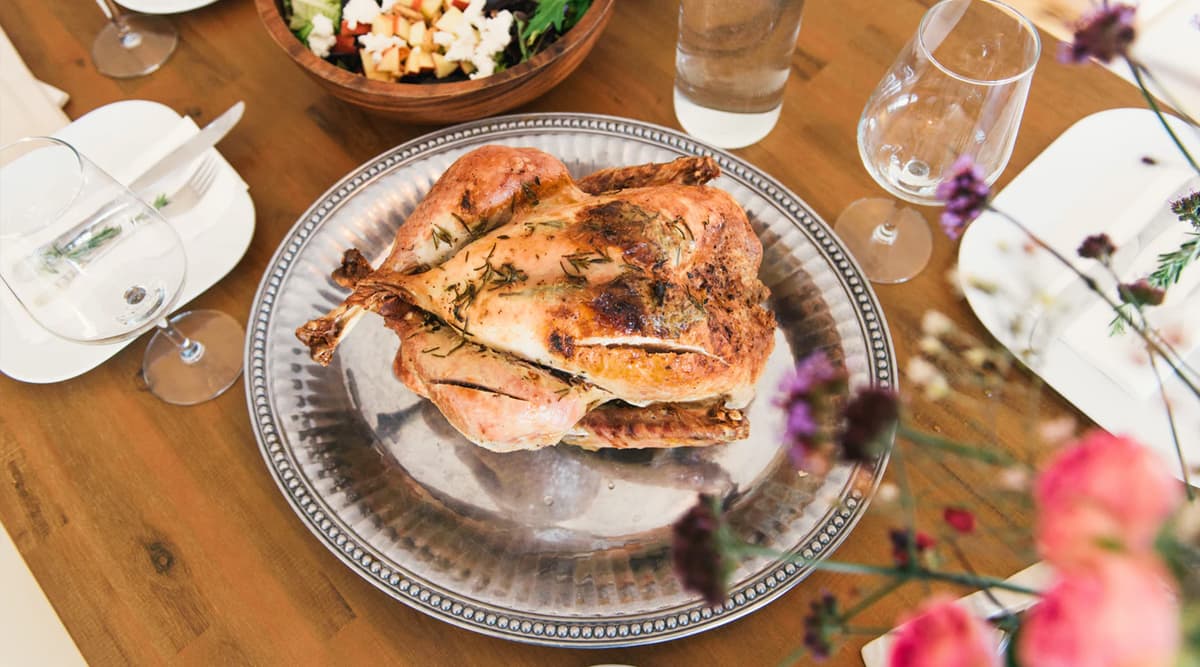 Hosting a Thanksgiving dinner isn't an easy task. In fact, it is far from anything that you can call easy. Traditionally a range of delicious dishes and its combinations are prepared on Thanksgiving, even though the star of your dinner always remains roasted Turkey and that explains why Thanksgiving is also known as Turkey Day. The classic Thanksgiving menu includes stuffing and mashed potatoes that go with Turkey. Apart from that many people also prepare the cranberry sauce, different items for the starters and salads. Bit it is definitely not complete without desserts. While the classic pumpkin pie is considered to the best option, some people go for chocolate cake or cookies as well. However, while there are ways you can experiment with the Thanksgiving menu but classic recipes hold a special place in the heart. Let's discuss some of the classic Thanksgiving recipes you can easily try at home. Thanksgiving Dinner Prayers & Thanksgiving Day 2019 Images: Prayers to Offer to Thank God for The Previous Year's Harvest. 
Roast Turkey With Gravy
Here's a roast turkey recipe that includes all the step right from cleaning the bird well, to buttering, stuffing and seasoning it right. This recipe also includes ways to make the gravy that will make your whole dish much juicier and tastier. Many people have problems with roasting the turkey right, this video will clear all your confusion. How to Butter Turkey Under the Skin For Thanksgiving Recipe? 
Roasted Sweet Potato Casserole
The classic sweet potato recipe requires simple ingredients such as sweet potato, sugar, eggs, butter, milk and vanilla extract. This tried and tested recipe can help you make roasted sweet potato casserole easily at home.
Salad
With all the fatty turkey and other thanksgiving food, a classic salad can actually be a great change. Here's a simple recipe using easily available ingredients such as spinach, arugula blend, dried cranberries, pecans, feta cheese, etc. This salad comes with a raspberry dressing. Thanksgiving Day 2019 Wishes & Images: WhatsApp Stickers, Hike GIF Messages, SMS, Quotes, Photos and Captions to Send Happy Thanksgiving Greetings.
Green Beans with Bacon
Another side dish that is often eaten during Thanksgiving dinner is Green Beans with Bacon. This recipe can be made with a handful of ingredients such as Turkey Bacon, green beans, olive oil, salt, pepper and water. Yup, it is really easy to make. This video can help you:
Mashed Potatoes
Another very easy but important side dish, creamy mashed potatoes has to be on your list. This recipe legit requires four ingredients that are: starchy potatoes, butter, warm milk and salt + pepper but you will need a skilful pair of hands to whip up amazing mashed potatoes. One can easily go wrong with the dish.
Pumpkin Pie
What is a Thanksgiving dinner if it doesn't end with a mouth-watering pumpkin pie. Your stomach might feel full after the heavy dinner, but desserts go in the heart, remember? Here's the traditional pumpkin pie recipe:
While these are the traditional Thanksgiving recipes, you can always experiment and try out something new each year. With more and more people turning vegan, one can even have a vegan Thanksgiving dinner and chuck out the whole roast turkey. Whatever you serve for Thanksgiving dinner, the main motive is to be thankful and spread some joy on this Holiday. Happy Thanksgiving to everyone, from Latestly.com family.