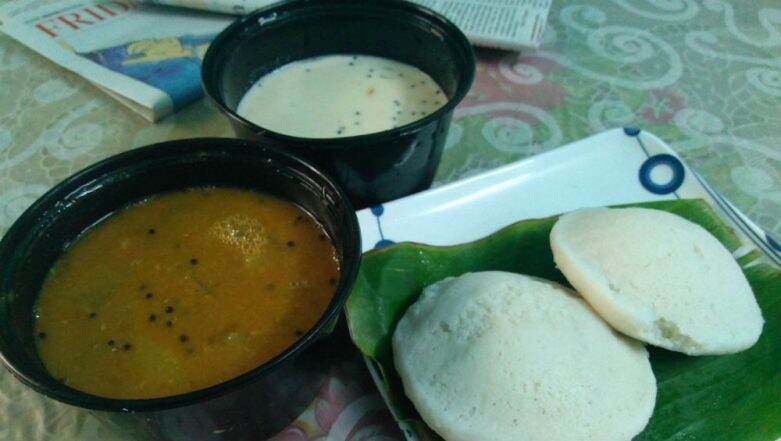 Mumbai, March 30:  The humble idli, which is also called the 'King of Breakfast' and is a food that is loved equally all over India, is being celebrated today with great enthusiasm on Twitter. Yes, you read that right! Idli special on Twitter! Twitterati just can't get enough of idli on World Idli Day 2018. There are various theories about the origin of idli and almost all of them sound true.
It is said that the dish is mentioned in 10th century Kannada text but it may have had its origin in the larger Indian sub-continent. However, food cannot be restricted by boundaries and certainly not be restricted or defined by its geography. Food, like music, is universal. Provided you have the taste for it. Enough of philosophy, let us see what celebs have to say about the white round wonder called idli.
One of the world's most favourite (and mine too!) and healthier #breakfast, or anytime food, #Idli is a great source of carbs to get you going..#RT if it's your fav too..#WorldIdliDay pic.twitter.com/hVU6ieTpJP

— Ranveer Brar (@ranveerbrar) March 30, 2018
Shashi Tharoor called it the greatest of all foods and thanked the ancient geniuses for inventing idli.
Today is #WorldIdliDay in honour of my favourite daily breakfast food! Began my day in Thiruvananthapuram as usual with idlis. Always marvel at the ancient geniuses who invented this greatest of all foods.... pic.twitter.com/ciUTBd9CET

— Shashi Tharoor (@ShashiTharoor) March 30, 2018
TV and film actor Hiten Tejwani called it his favorite breakfast and threw a question to all
All the best things in the world have a day(well almost!)... even the #breakfast favourite has a day to it. It's #WorldIdliDay Today. 😀😀

If you had the choice to give your favourite food dish a day, what would it be? pic.twitter.com/PFqHXpvZsO

— hitentejwani (@tentej) March 30, 2018
Comedian Vir Das as always made more inpact with few words:
It's #WorldThatVadaAndDosaIsDeepFriedAndIReallyWantItButIWillFeelGuiltySoIHaveToCompromiseDAY

Also known as #WorldIdliDay

— Vir Das (@thevirdas) March 30, 2018
It is good to see that things from day to day life are getting a special day to mark their significance. #WorldIdliDay has been trending all day on Twitter today which only shows the popularity of the food. Idli accompanied with sambhar and coconut chutney is one of the best sights for a hungry tummy. So did you have your idli today? Happy World Idli Day.