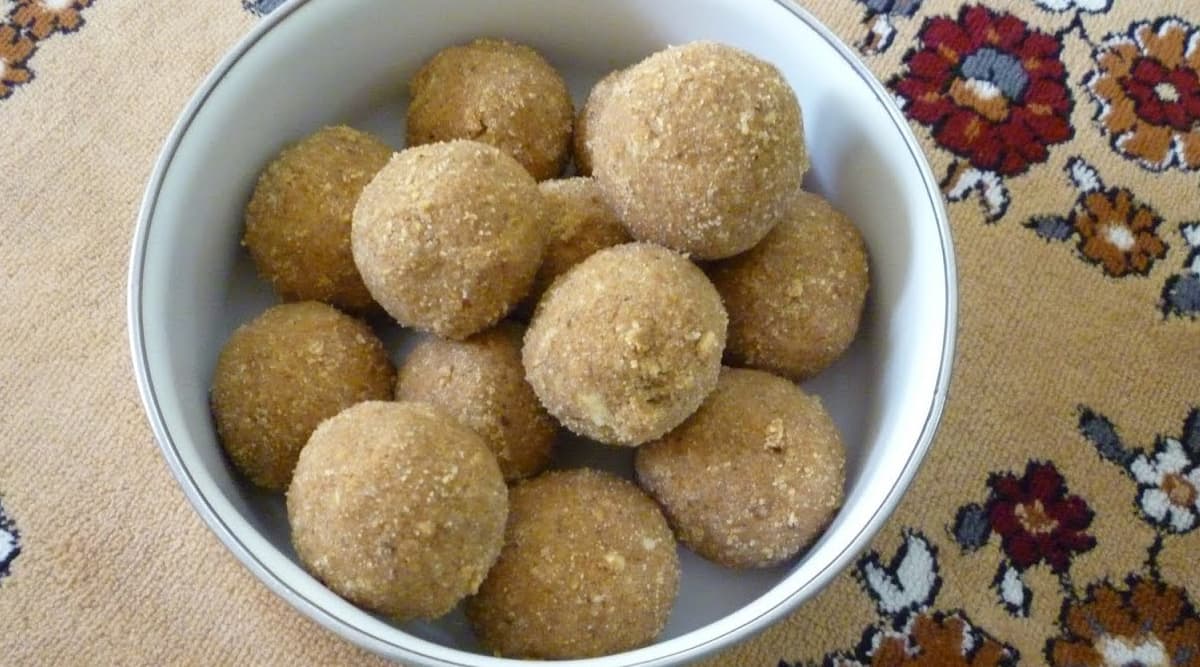 If you have lived in an Indian household, you must have heard of the delicacy that Gondh ke laddoo is. Usually offered as healthy food to pregnant women, the main ingredient of this Indian sweet is Gondh which is basically a form of edible gum. Loaded with nutrients, Gondh ke laddoo may be usually consumed by pregnant and lactating women, but it is also considered as a must-have winter food item. Not only is it delicious but filled with health benefits that you wouldn't want to miss out on.
While turning Gondh into laddoos is one way to go, many people also make healthy churan and add it to other food items. Gondh ke laddoo are usually prepared by using jaggery, ghee and other nuts. The mixture is then shaped into tiny balls. They can be stored for a long time and can be eaten by anyone. This easy to make laddoos are also pretty filling. However, before you try making this yummy treat at home, here is why you should definitely eat this winter. Health benefits of Gondh:
Gondh is known to have immunity-boosting powers. Ayurveda holds a special place for this stamina-building that enhances immunity naturally.

Some studies say that it can help treat weakness and male fertility issues. It also helps increase sexual stamina in men.

Edible gum is the product, primarily of Babool tree which is known to provide energy and also improves overall nervous health.

Some evidence also suggests that it Gondh helps people with piles and low vitamin D levels.

Mental health is also said to affect by eating Gondh. Edible rubber is said to help anxiety and depression.

Gondh is great for the skin. If soaked and added to your regular packs, Gondh can work both as a scrub and help get rid of dead skin cells.
Here's How To Make Gondh Ke Laddoo at Home (Watch Video):
During winters, Gondh is said to warm up the body naturally. Gondh ke laddoo is commonly eaten during strong winters in North India to beat the chills. During winters the energy levels go down as well and nothing beats Gondh ke laddoo with a warm glass of milk.